How Beauty Industry Icon Ani Goulayan Paved The Industry And Created Her New Makeup Line, Vanity Makeup Cosmetics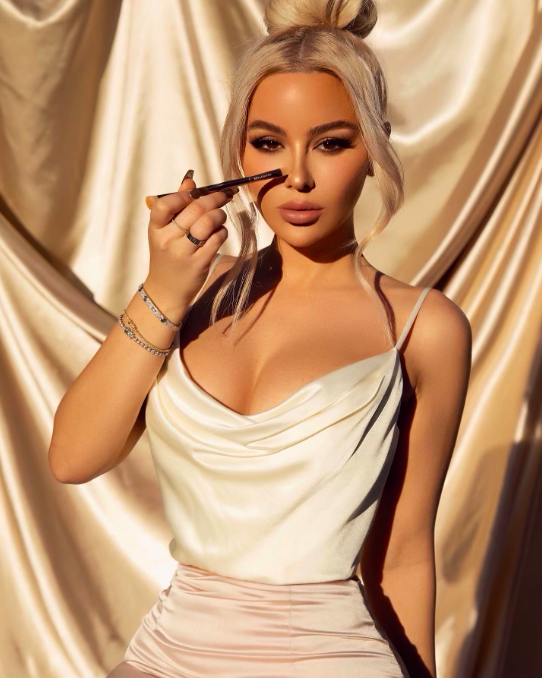 Meet Ani Goulayan– AKA @vanitymakeup– the down-to-earth instagram influencer and self-made #bosslady that has helped paved the way of the immeasurably influential modern-day beauty industry. Her internet success has geared her to not only open a makeup academy of her own in Los Angeles, but it's also given her the foundation to become the recent founder and creator of a cruelty-free and fully-inclusive cosmetics line named Vanity Makeup Cosmetics.
Goulayan's very first makeup gigs as a late teen consisted of photoshoots she'd work on for free in exchange for prints to add to her portfolio. Shortly after, she landed her first salon job in which her makeup career began to take its course. At first intimidated by the intensity of the industry, she began to feel that perhaps makeup wasn't going to be a part of her long-term career. But when she joined her second salon job and took advantage of an unseen opportunity, her life changed forever.
Instagram had just started gaining popularity, which gave the 20-year-old the brilliant idea to use the platform as a digital portfolio. Her posts consisted of makeup looks she'd create at home and 15-second videos of the looks she'd give her clients at the salon. It didn't take long for her talents to take the social channel by storm and go viral. Posts of her dramatic eyeshadow creations constantly gained enough popularity to be featured on the "popular page", now known as the application's Explore page. Back in the day, the posts chosen by the algorithm remained on the app's highlighted tab for 24 hours, susceptible to hundreds of thousands of viewers a day.
"Every time I landed on the popular page, I'd gain two to three thousand followers," the makeup icon shared. "That inspired me to create consistently so I could post everyday. I'd say 9 out of 10 times, my work would land on the popular page, so I was constantly going viral… There was a point where I was growing forty to fifty thousand followers on my page a month. It was absolutely insane."
Over the last 9 years, the hard-working beauty influencer has grown over 1.3 million followers on Instagram. Back in 2012, the beauty industry was nowhere near the digital monster it is today. And despite not having any guidance or precedent to follow, it was the perfect moment for the young artist to make a breakthrough on the social platform.
Although her journey to success has been anything but easy, Goulayan says she's thankful for the hardships in her life that have gotten her to where she is today. "A lot of people would look at me when I was younger and think I would only be doing makeup because I wasn't capable or smart enough to do anything else. They'd look down on me and ask if I was doing badly in school, or they'd simply just make me feel bad for choosing makeup as a full-time career as opposed to like, a business degree," she says. "But once everyone started seeing how much money I was making, they couldn't believe it. And once the beauty industry became a trend, those people started using my content as a resource."
Followers began to learn how to recreate Goulayan's looks by following step-by-step video tutorials she'd post on her page. But even with that, hundreds of local followers would continuously request the influencer to teach in-person makeup lessons. Initially, she hosted 20-40 student classes at the salon she worked at. But as her followers grew, so did her client base, and it wasn't long before she found herself selling out a 120-student masterclass in downtown Los Angeles. Seeing a clear business opportunity at hand, the artist then proceeded to opening up her own studio and makeup academy in 2016 called Vanity Makeup School.
Aside from being one of the first beauty gurus to go viral, Goulayan was also one of the very first artists to showcase and explain the process of 'contouring' online. It only made sense that, once she launched her long awaited makeup brand, the first product she'd release would consist of a custom-formulated contour palette. After almost two years of production, Vanity Makeup Cosmetics launched in February 2020 with the Sculpt & Glow Contour Palette.
"When I had just started out, I used to say to myself, 'imagine what it would be like if I could make my own makeup'. I never in my wildest dreams thought that I'd have the opportunity to do half of the things I've done in my life, let alone make that dream a reality," the creator said. "I could say I've been really lucky, but that's not really true. I know my hard work is what has made all this happen for me, and I'm grateful I have a tough personality and I never let anybody's negativity get in my way."
Vanity Makeup Cosmetics is set out to launch two more exclusive products by the end of 2021, which you can follow along at @vanitymakeupcosmetics on Instagram. The #bosslady also admits she has a secret project up her sleeve, which she plans on releasing by Summer 2021. When asked if she ever plans on taking a break, she said, "discomfort and struggle are what keep me alive… I'm never satisfied staying still, it's not in me." If she's already conquered the beauty industry before the age of 30, we can't wait to see what she does in the next 10 years.
Healthy Home Upgrades That Won't Break the Bank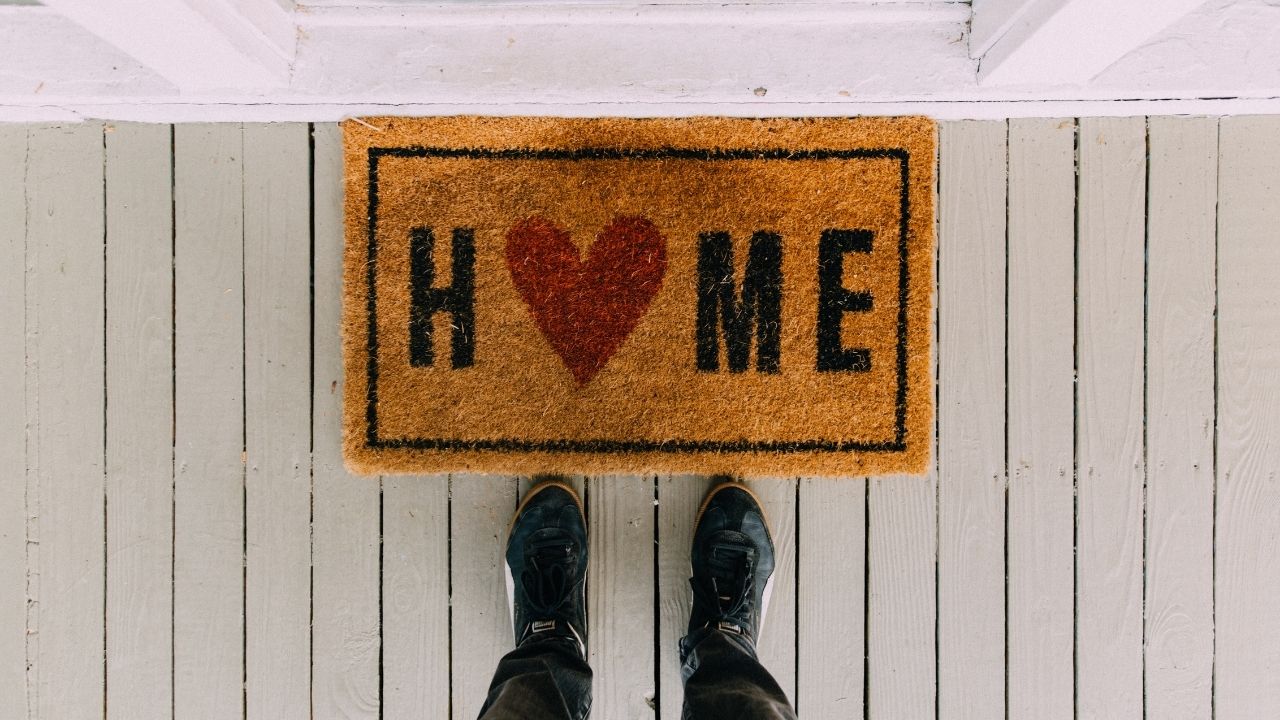 Health and happiness go hand in hand, when you invest in your wellbeing, you open the door to endless benefits, from reduced stress to better resiliency, and even increased productivity. While committing to regular exercise and ensuring you get checkups is important, there are also ways you can improve your health by making changes at home. Today, we're going to look at some of the home upgrades you can consider if you want to enhance your lifestyle, improve your health, and even potentially improve your home's value. 
Invest in New Kitchen Technology
Your kitchen is a crucial tool in your quest for better health. It's where you'll prepare healthier, nutritious meals to match your diet requirements, and even pursue positive hobbies. Some kitchen upgrades, like motion sensor faucets can significantly improve the value of your home too. Others are great for simply improving your health in a variety of ways. An intelligent oven hood can help to remove unwanted contaminants from your kitchen while you cook. Smart kitchen gadgets, such as air fryers, can cook your favorite foods without infusing them with additional fat, helping you to lose weight, and save time on cooking.
Consider a Home Lift
Sometimes, the best way to invest in better health is to think about the future. If you want to stay in your home for as long as possible, purchasing a home lift is a great way to ensure you can still navigate the various floors of your house easily, even when your mobility begins to dwindle. 
Home lifts can also be extremely useful when you're still young, making it easy to move things around your home (like heavy boxes), without risk. These days, the cost of a home lift in the UK can be much lower than you'd think, and there are many styles and designs to choose from. Plus, installing one of these lifts will help to give you an edge in the real estate market when you decide to sell your home. 
Improve Your Air Quality
Few things are more important to your quality of life than good air quality. Unfortunately, most of us don't realize just how many contaminants and dangerous fumes we're exposed to every day. Simple changes, like choosing non-toxic and sustainable cleaning products can make a huge difference, but you're more likely to see major results with a significant upgrade. Installing an air filtration system in your home, or a dehumidifier will help to banish various allergens and unwanted substances from the air, so you and your family can breathe a little easier. You can even consider installing your own HEPA filtered heating and cooling system. 
Healthy Lives Start at Home
While there are plenty of ways to invest in your health and wellbeing from exercising more frequently, to meditating, seeking out counselling, or even changing your diet, it pays to start close to home. If you're thinking of upgrading your property anyway, or you want to live a more luxurious lifestyle, consider the strategies above to boost your home's value and your health.