Many Pro Photographers Enlist Important Tips to Click Better Smartphone Pictures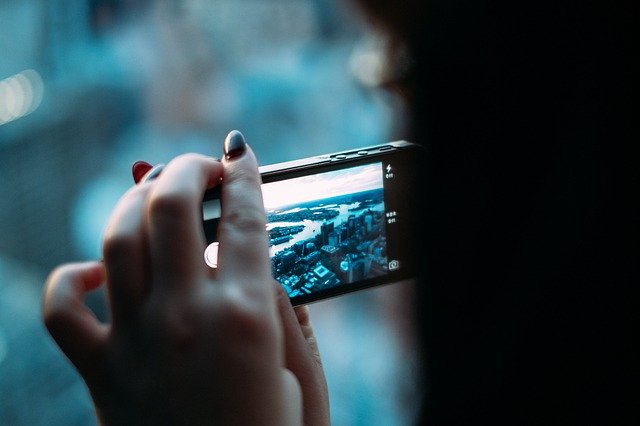 Many photography experts have shared important tips that one can use to click better smartphone pictures on different occasions in everyday life. These days, most of the people make use of smartphone equipped cameras to click pictures on important occasions to remember them later as memories.
Since many smartphone companies have introduced high-resolution cameras, it has made it possible for every person to click high-quality photos with them. The popularity of social media platforms has created a virtual world that enjoys high importance in people's lives. More and more people are posting every day updates about their lives along with their pictures.
While sharing important photography tricks, pro photographers endorse the power of creative photography in making a person successful in today's digital world. In addition to this, they have added that the use of certain equipment should be made to improve their photos to make them look exceptionally good.
Clean Camera Lens Before Clicking Any Photograph
The very first thing that a person should do is to keep the camera lens of a smartphone clean in order to click high-quality pictures. However, care should be taken to clean it using a microfibre cloth to prevent any scratch on a camera lens.
This will help to remove any dirt on a smartphone camera lens and it will help a photographer to click a clean photo in high-resolution. Using a cotton cloth or jeans to clean it may result in scratches on a camera which eventually becomes a hindrance in clicking exceptional photos.
Use of Smartphone Tripod Stand
Sharing the second tip, they have said that a person should definitely make use of a tripod stand to click better smartphone pictures. There are plenty of amazing phone tripods available online to help a person click amazing pictures with his smartphone with ease.
According to photography experts, using a phono tripod stand helps a photographer to click steady photographs by utilizing his skills on a large scale. A phone tripod stand also makes it possible for every photographer to click unblurred photographs by avoiding any camera shake.
Avoid Using Digital Zoom
The next photography tip that they have shared is one should not make use of digital zoom to produce a high-resolution image. Photography experts have mentioned that zooming in before clicking a picture simply reduces the resolution of an image and the resultant picture shots are cropped as well as resized. In addition to this, they have added that every person should use a little framing while clicking photographs.
Click Photos in Sufficient Light
In order to click clean photographs, one should choose a location with a proper illumination as it would provide the required effect to every photograph. And one should avoid using the flashlight of a smartphone indoor as it leads to harshness in every photograph. One should only ensure the supply of sufficient light from multiple sources or the sun to click clean photographs with a smartphone.
Select an Amazing Background 
The focus of every photographer should be on selecting an amazing but simple background to click a photograph. It will not just help to gain the attention of viewers on social media but it will also add to the natural effects of the environment. Everyone should choose a simple background to produce an excellent effect in a photograph.
Many people fail to get more likes on their photos despite using a high-quality camera and the common reason for it is their inability to select the right background space. Moreover, some sort of focus must be laid on the exposure to produce better effects in every photograph that one clicks with a smartphone.
Sense of Depth
While clicking a photograph with a smartphone camera, it is important for every photographer to create a sense of depth in its photos. It will help to make viewers feel that they are present at that very place and hence it results in creating a wonderful photograph with ease.
According to experts, clicking a wonderful photograph is all about narrating a deep story by instilling emotions into it. This can only be achieved by paying attention to every little detail to give a viewer a realistic touch.
In today's virtual world, almost everyone connects with each other via social media platforms. People post various photographs to reveal their status to their loved ones and friends. Hence, in conveying their stories in the right way, the above-mentioned tips will come handy to click wonderful photos with smartphones. According to the pro photographers, most people believe that they need to buy DSLR or other expensive cameras to click good photographs but it is not really the case.
Global Crypto Market Cap Threatens to Break Below Current 2022 Lows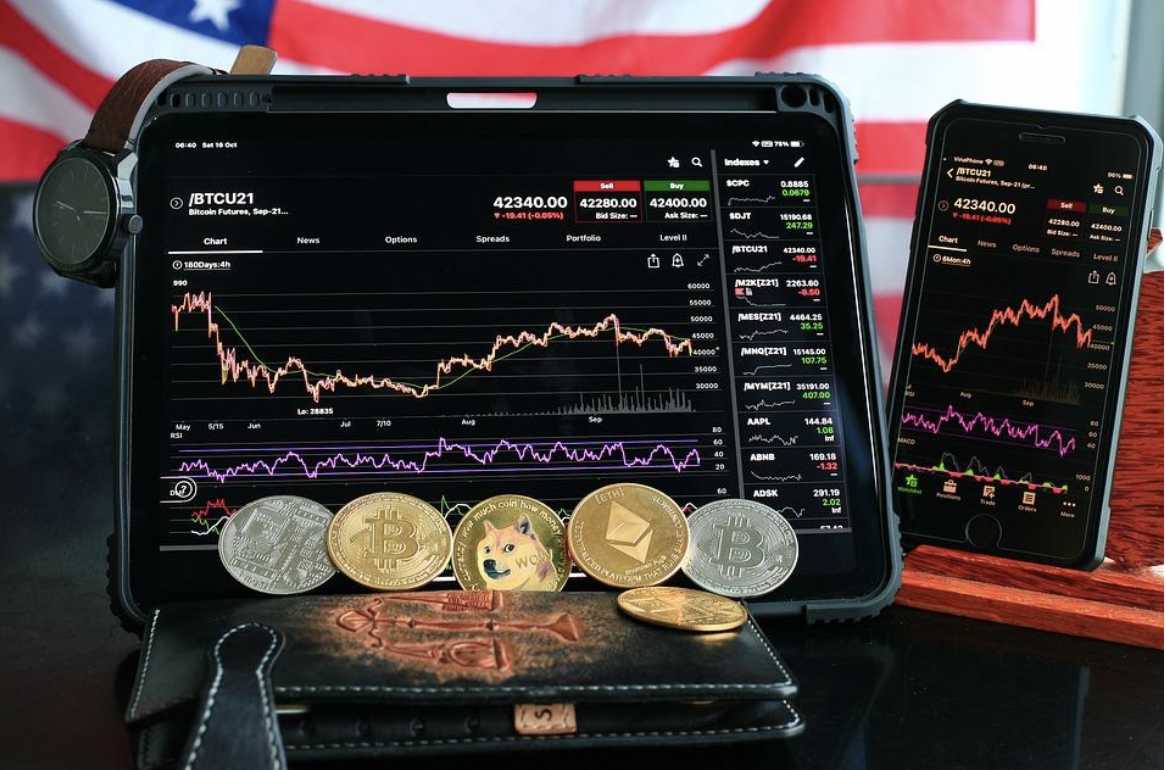 The global cryptocurrency market capitalization topped during the first half of November 2021, and since then it has been on a one-way ride towards the downside. With the entire market currently trading at approximately 35% below all-time highs, many traders are now wondering whether the sellers are already exhausted, meaning that an upward shift is due in the near future, or whether the bear market still has room to go. 
In such a challenging environment, trading or investing in crypto is tricky, making it difficult for traders/investors to time the market correctly, and spot key support/resistance areas on the chart. All of the variables that drove valuations higher between 2020-2021 (fiscal/monetary stimulus, weaker fiat currencies, and appetite for riskier assets) have reversed, leaving bulls stumbling for the exit. 
Bitcoin weakens below $40k 
Speaking of Bitcoin, the $38,000 area is regarded as key support, which might be one of the reasons why the price is still trading around it. The late-March 2022 rally failed to gather pace and now BTC finds itself trading close to the yearly lows. 
Things are not looking encouraging, not just because Bitcoin lost 40% from its peak, but also based on the market share. During broad crypto selling, the BTC market dominance increased in past cycles. It doesn't seem to be the case now, as the figure has stabilized around 42% since mid-2021. Investors want to keep a diversified exposure even during a downturn, and this is a clear signal that Bitcoin's safe-haven status is weakening. 
Major altcoins not showing signs of strength
Anyone who is just beginning to learn how to trade cryptocurrencies should know that this is an environment where caution is advised. Bitcoin aside, things are not looking very good for the altcoins sector as well. Based on the opening price at the beginning of 2022, Ethereum is down 24%, Binance Coin -26% and other tokens such as Solana are posting losses above 50%. 
There this might not be the time for buy and hold, considering that valuations might be even more attractive in the future. It is possible, however, to take advantage of what retail brokerages are offering in terms of crypto trading benefits. With derivatives based on cryptocurrencies, short-selling is a viable option, making it possible to take advantage of bearish conditions. 
Inflation and broad risk appetite
Rising inflation around the world set a chain of events in motion, and these events are clearly not in favor of crypto bulls. Central banks are forced to step in and normalize monetary policies in developed countries, for price increases to diminish towards their target of around 2%. 
Additionally, fiscal spending is taking a few steps back, as governments need to pay higher interest on new debt or refinancing operations. During a time of rising prices, private and institutional investors need to make concessions and prioritize spending. 
In such an environment, the interest in volatile assets such as crypto is very low, which explains the lack of momentum. For the time being, global capitalization is trading around $1.72 trillion and threatens to break below the 2022 low of $1.64 trillion. Until the global economy receives a new round of stimulus, there appears to be little hope for a strong bounce back to a bull run.