Many Pro Photographers Enlist Important Tips to Click Better Smartphone Pictures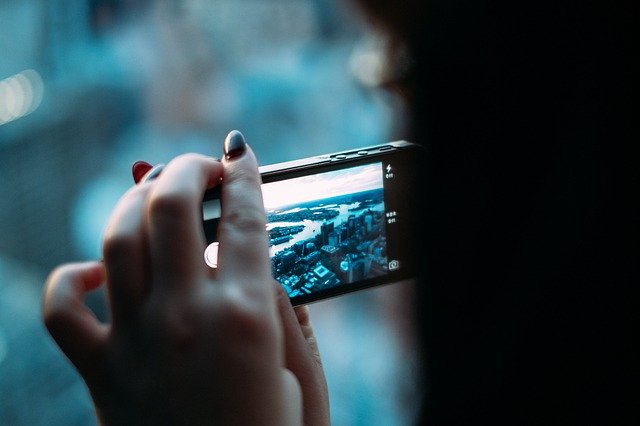 Many photography experts have shared important tips that one can use to click better smartphone pictures on different occasions in everyday life. These days, most of the people make use of smartphone equipped cameras to click pictures on important occasions to remember them later as memories.
Since many smartphone companies have introduced high-resolution cameras, it has made it possible for every person to click high-quality photos with them. The popularity of social media platforms has created a virtual world that enjoys high importance in people's lives. More and more people are posting every day updates about their lives along with their pictures.
While sharing important photography tricks, pro photographers endorse the power of creative photography in making a person successful in today's digital world. In addition to this, they have added that the use of certain equipment should be made to improve their photos to make them look exceptionally good.
Clean Camera Lens Before Clicking Any Photograph
The very first thing that a person should do is to keep the camera lens of a smartphone clean in order to click high-quality pictures. However, care should be taken to clean it using a microfibre cloth to prevent any scratch on a camera lens.
This will help to remove any dirt on a smartphone camera lens and it will help a photographer to click a clean photo in high-resolution. Using a cotton cloth or jeans to clean it may result in scratches on a camera which eventually becomes a hindrance in clicking exceptional photos.
Use of Smartphone Tripod Stand
Sharing the second tip, they have said that a person should definitely make use of a tripod stand to click better smartphone pictures. There are plenty of amazing phone tripods available online to help a person click amazing pictures with his smartphone with ease.
According to photography experts, using a phono tripod stand helps a photographer to click steady photographs by utilizing his skills on a large scale. A phone tripod stand also makes it possible for every photographer to click unblurred photographs by avoiding any camera shake.
Avoid Using Digital Zoom
The next photography tip that they have shared is one should not make use of digital zoom to produce a high-resolution image. Photography experts have mentioned that zooming in before clicking a picture simply reduces the resolution of an image and the resultant picture shots are cropped as well as resized. In addition to this, they have added that every person should use a little framing while clicking photographs.
Click Photos in Sufficient Light
In order to click clean photographs, one should choose a location with a proper illumination as it would provide the required effect to every photograph. And one should avoid using the flashlight of a smartphone indoor as it leads to harshness in every photograph. One should only ensure the supply of sufficient light from multiple sources or the sun to click clean photographs with a smartphone.
Select an Amazing Background 
The focus of every photographer should be on selecting an amazing but simple background to click a photograph. It will not just help to gain the attention of viewers on social media but it will also add to the natural effects of the environment. Everyone should choose a simple background to produce an excellent effect in a photograph.
Many people fail to get more likes on their photos despite using a high-quality camera and the common reason for it is their inability to select the right background space. Moreover, some sort of focus must be laid on the exposure to produce better effects in every photograph that one clicks with a smartphone.
Sense of Depth
While clicking a photograph with a smartphone camera, it is important for every photographer to create a sense of depth in its photos. It will help to make viewers feel that they are present at that very place and hence it results in creating a wonderful photograph with ease.
According to experts, clicking a wonderful photograph is all about narrating a deep story by instilling emotions into it. This can only be achieved by paying attention to every little detail to give a viewer a realistic touch.
In today's virtual world, almost everyone connects with each other via social media platforms. People post various photographs to reveal their status to their loved ones and friends. Hence, in conveying their stories in the right way, the above-mentioned tips will come handy to click wonderful photos with smartphones. According to the pro photographers, most people believe that they need to buy DSLR or other expensive cameras to click good photographs but it is not really the case.
Is Dexter Available on Netflix in the UK?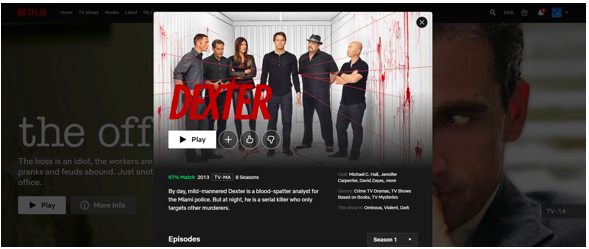 Dexter is the kind of show that does serial killers right. Every character is well written, and the story gives you that "one more episode won't hurt" vibe.
But you have to wonder – can you watch the show on Netflix in the UK?
Well, we hate to be the bearers of bad news, but no, you can't. If you don't believe us, go ahead and look it up on the site. You won't find it.
Why?
Because Dexter is only available on Netflix in the US. Use StreamCatcher by ProPrivacy to see for yourself. It's an online tool that tells you where Netflix titles are available. Just type the show's name, and hit Find.
If you'd like to find out why the show is only available on Netflix US, and how to unblock it, stick around. We'll tell you everything you need to know in this five-minute article.
Where Can You Watch Dexter in the UK?
As far as we know, the series is available on Sky and NOW TV (streaming platform owned by Sky). All seasons are available to stream there. As for how long, we can't say for Sky, but NOW TV says the series will be available for streaming until the 1st of January 2022.
Obviously, you're going to need a subscription to watch the show on either platform. NOW TV has a free seven-day trial which is nice. But it's still an inconvenience if you already have a Netflix subscription.
Why Isn't Dexter Available on Netflix UK?
It's all due to the way Netflix licenses content. Since they don't actually own most of the shows and movies on their platform, they need to buy licensing rights to show them in certain regions. Unfortunately, Netflix can't always get global rights, so they can only stream a title in specific countries. Because of that, they use geo-blocking to make sure users from other regions can't watch that content.
With Dexter, it's pretty clear that Netflix wasn't able to buy licensing rights for the UK since Sky already owns them. So, only Sky has the legal right to stream the show there.
Even if the licensing rights become available, there's no guarantee Netflix will buy them if their data mining shows that people in your country aren't interested in the show.
Why?
Because licensing content is a huge expense for Netflix. They can't buy global rights for any title without being 100% sure they'll see a decent ROI from that investment.
How to Unblock Dexter on Netflix in the UK
Is taking a trip to the US your only option?
No, don't worry – you don't need to do anything so extreme. Instead, you can easily unblock Dexter (and any other Netflix title, really) with a VPN.
If you don't know what a VPN is, it's an online tool that lets you unblock Internet content by stopping sites from seeing your real geo-location. It does that by routing your traffic through a VPN server that sits between your device and Netflix.
Basically, instead of your connection looking like this:
Device  ISP Network  Netflix
It will look like this:
Device  ISP Network  VPN Server  Netflix
To Netflix, it will seem like all your connection requests are coming from the VPN server, not your device. Since those requests contain your IP address (which reveals your geo-location), Netflix will think your traffic is coming from the VPN's IP address (geo-location).
So you just have to use a VPN server that's in the US, and you're good to go. Netflix will think you have a US IP address, and will redirect you to the US content library. All that's left is looking up Dexter and enjoying it.
How to Find a Good Netflix VPN
There are tons of VPNs on the market, so how do you know which one you should use? Pretty much every provider says they unblock Netflix on their site, after all.
Well, here's the thing – not all VPNs can actually unblock Netflix 24/7. Some of them can't do it at all, while others can only unblock the site for a short period.
Why, though?
Because Netflix can actually detect VPN IP addresses. When it does that, it redirects VPN users to the Netflix proxy error page.
So the most important thing is first making sure you find a VPN that doesn't suffer from that problem. You can easily do that by using StreamCatcher by ProPrivacy. When you look a title on the site, it tells you where it's available, and also recommends the best Netflix VPNs for the job. Those suggestions are based on ProPrivacy's data, a big VPN review sites that regularly tests the top providers on the market to see which ones can actually unblock Netflix.
Other Things to Look for
Besides unblocking Netflix, here's what else a VPN has to offer so that you can enjoy a smooth experience:
Fast speeds & unlimited bandwidth – You just want to binge Dexter, not deal with slowdowns and data caps.
Apps for most platforms – Like most people, you probably don't watch full episodes at your PC. It's not comfortable, really. So you need a VPN that works on other platforms (laptops, mobile devices, tablets, etc.) to watch Dexter anywhere you want.
Tons of servers – If the provider's network is too small, you'll end up dealing with overcrowded servers. Also, it will be hard to find a server that's close to your location so that you can get optimal VPN speeds. A fleet of over 1,000 or 2,000 servers is ideal.
If you use the tool we linked above, you don't really need to worry about this too much. The VPNs it recommends all meet these requirements.
Were You Able to Watch Dexter on Netflix with Our Advice?
If you were, please tell us about your experience in the comments – how smooth was it, and what other shows did you unblock next?
If you weren't, tell us why. Also, if you used other unblocking methods to watch the show on Netflix, please mention them.