Many Pro Photographers Enlist Important Tips to Click Better Smartphone Pictures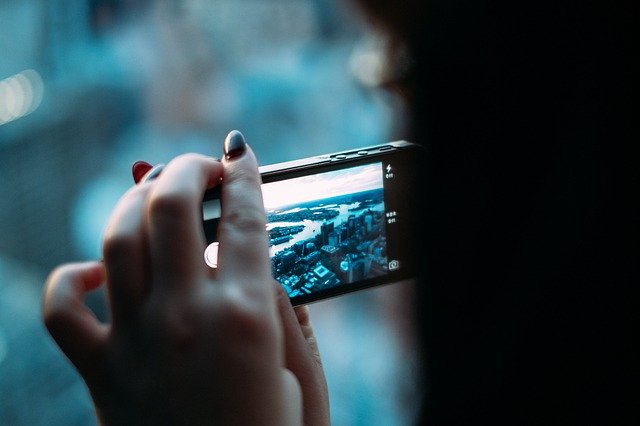 Many photography experts have shared important tips that one can use to click better smartphone pictures on different occasions in everyday life. These days, most of the people make use of smartphone equipped cameras to click pictures on important occasions to remember them later as memories.
Since many smartphone companies have introduced high-resolution cameras, it has made it possible for every person to click high-quality photos with them. The popularity of social media platforms has created a virtual world that enjoys high importance in people's lives. More and more people are posting every day updates about their lives along with their pictures.
While sharing important photography tricks, pro photographers endorse the power of creative photography in making a person successful in today's digital world. In addition to this, they have added that the use of certain equipment should be made to improve their photos to make them look exceptionally good.
Clean Camera Lens Before Clicking Any Photograph
The very first thing that a person should do is to keep the camera lens of a smartphone clean in order to click high-quality pictures. However, care should be taken to clean it using a microfibre cloth to prevent any scratch on a camera lens.
This will help to remove any dirt on a smartphone camera lens and it will help a photographer to click a clean photo in high-resolution. Using a cotton cloth or jeans to clean it may result in scratches on a camera which eventually becomes a hindrance in clicking exceptional photos.
Use of Smartphone Tripod Stand
Sharing the second tip, they have said that a person should definitely make use of a tripod stand to click better smartphone pictures. There are plenty of amazing phone tripods available online to help a person click amazing pictures with his smartphone with ease.
According to photography experts, using a phono tripod stand helps a photographer to click steady photographs by utilizing his skills on a large scale. A phone tripod stand also makes it possible for every photographer to click unblurred photographs by avoiding any camera shake.
Avoid Using Digital Zoom
The next photography tip that they have shared is one should not make use of digital zoom to produce a high-resolution image. Photography experts have mentioned that zooming in before clicking a picture simply reduces the resolution of an image and the resultant picture shots are cropped as well as resized. In addition to this, they have added that every person should use a little framing while clicking photographs.
Click Photos in Sufficient Light
In order to click clean photographs, one should choose a location with a proper illumination as it would provide the required effect to every photograph. And one should avoid using the flashlight of a smartphone indoor as it leads to harshness in every photograph. One should only ensure the supply of sufficient light from multiple sources or the sun to click clean photographs with a smartphone.
Select an Amazing Background 
The focus of every photographer should be on selecting an amazing but simple background to click a photograph. It will not just help to gain the attention of viewers on social media but it will also add to the natural effects of the environment. Everyone should choose a simple background to produce an excellent effect in a photograph.
Many people fail to get more likes on their photos despite using a high-quality camera and the common reason for it is their inability to select the right background space. Moreover, some sort of focus must be laid on the exposure to produce better effects in every photograph that one clicks with a smartphone.
Sense of Depth
While clicking a photograph with a smartphone camera, it is important for every photographer to create a sense of depth in its photos. It will help to make viewers feel that they are present at that very place and hence it results in creating a wonderful photograph with ease.
According to experts, clicking a wonderful photograph is all about narrating a deep story by instilling emotions into it. This can only be achieved by paying attention to every little detail to give a viewer a realistic touch.
In today's virtual world, almost everyone connects with each other via social media platforms. People post various photographs to reveal their status to their loved ones and friends. Hence, in conveying their stories in the right way, the above-mentioned tips will come handy to click wonderful photos with smartphones. According to the pro photographers, most people believe that they need to buy DSLR or other expensive cameras to click good photographs but it is not really the case.
Introducing Bitcoin Questions: The AI-Powered Platform for All Your Bitcoin Inquiries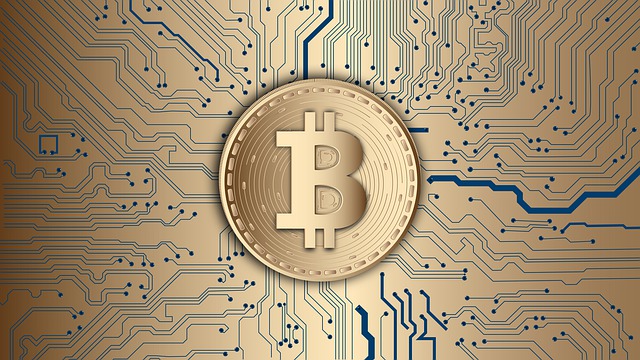 As Bitcoin gains traction in the global economy, the need for a comprehensive and accessible source of information on the world's leading cryptocurrency becomes increasingly evident. Enter Bitcoin Questions, the ultimate destination for all inquiries related to Bitcoin. Powered by state-of-the-art artificial intelligence technology, this platform provides accurate and reliable answers to a wide range of questions about the fascinating world of Bitcoin. In this article, we will explore the features and benefits that make Bitcoin Questions an invaluable resource for everyone, from beginners to seasoned cryptocurrency enthusiasts.
A Cutting-Edge AI-Powered Platform for Bitcoin Information
Navigating the complex landscape of Bitcoin can be challenging, especially for those who are new to the field. To address this issue, Bitcoin Questions harnesses the power of advanced AI technology to deliver precise and up-to-date information on various aspects of Bitcoin. Here's a closer look at what you can expect from this innovative platform:
Instant Answers: Whether you have a general question about Bitcoin or a specific inquiry about transactions, wallets, or mining, Bitcoin Questions has you covered. Simply type your question into the search bar, and the platform's AI algorithms will instantly provide you with a clear, concise, and accurate answer.
Comprehensive Knowledge Base: The platform's AI draws from a vast and continually updated knowledge base, ensuring that users receive the most current and relevant information on any Bitcoin-related topic. From understanding basic concepts to exploring advanced trading strategies, Bitcoin Questions serves as an invaluable resource for users at all levels of expertise.
User-Friendly Interface: Bitcoin Questions boasts a clean, intuitive interface designed to facilitate seamless user experience. The platform's straightforward layout allows users to find the information they seek quickly and efficiently, eliminating the need to sift through multiple resources or navigate complex websites.
Tailored Recommendations: As you interact with the platform, the AI technology learns from your queries and preferences, allowing it to provide personalized recommendations for further reading or exploration. This adaptive learning process ensures that users receive the most relevant information based on their individual needs and interests.
Expert-Verified Content: While the AI technology underpinning Bitcoin Questions is incredibly powerful, the platform's creators understand the importance of human expertise. To ensure the highest level of accuracy and reliability, a team of cryptocurrency experts routinely reviews and verifies the content generated by the AI algorithms.
Dynamic Updates: The world of cryptocurrencies is in a constant state of flux, with new developments, trends, and regulations emerging regularly. Bitcoin Questions' AI technology is designed to stay ahead of the curve, continuously updating its knowledge base to reflect the latest information and insights in the Bitcoin space.
Global Accessibility: Bitcoin Questions is available 24/7 and accessible from anywhere in the world, making it an ideal resource for users across different time zones and geographical locations. The platform's commitment to inclusivity and accessibility ensures that anyone with an interest in Bitcoin can access reliable information when they need it.
Privacy and Security: In an age where online privacy and security are paramount, Bitcoin Questions takes these concerns seriously. The platform employs robust security measures to protect user data and ensure a safe and private browsing experience.
Conclusion
Bitcoin Questions stands out as a groundbreaking platform that harnesses the power of AI technology to provide users with accurate, reliable, and up-to-date information on all aspects of Bitcoin. Its user-friendly design, personalized recommendations, and expert-verified content make it an indispensable resource for anyone looking to explore and understand the complex world of cryptocurrencies. With Bitcoin Questions, you can confidently embark on your journey into the exciting realm of Bitcoin, armed with the knowledge and insights you need to succeed.