Forgotten Innovations: Technology Advancements That You No Longer Notice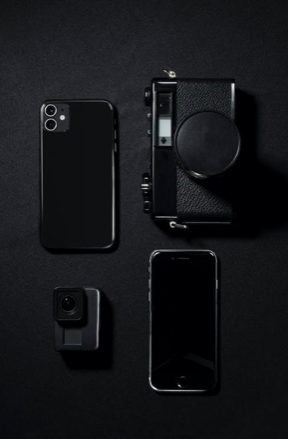 We live in an era where technology is king and the innovations that have come about thus far, have completely changed the way we live. Sure, we don't have time machines or flying cars just yet, but there's no denying just how society has become accustomed to the ability to get things done faster and more efficiently because of technology. In fact, we've become so comfortable with technology and rely so heavily on it that we barely even notice new innovations anymore.
Have we become spoiled now from the luxuries of technology? It's quite possible. It's almost as though we've grown so accustomed to the advancements that it's become a high expectation now, simply because we know that it's always changing and advancing.
We've actually taken technological advancements for granted if you think about it… almost like we don't appreciate innovations anymore because they've become the new standard. Technology advancements are like employees who feel undervalued in their jobs, so to speak.
The technologies we take for granted the most are the ones we don't even know exist. Did you know that the production and assembly of jewelry, home decor, and even the construction of your home are done through heat staking processes? Of course you didn't know! But there are manufacturers all over the world that use the thermoplastic joining process of a hot riveting machine to produce the parts of some of the biggest pieces of technology we use every day!
To be fair, it actually is okay if you've taken technology for granted… Making various technologies a daily standard and expectation is the overall goal of technology in the first place, simply because it tells the tech industry that their advancements work and are the "new norm" now… think of it as motivation to keep advancing technology.
Nonetheless, it never hurts to have a small reminder of just how far we've come with technology. Let's take a look at some advancements that were fresh and new that have now become a societal expectation.
Technological Advancements That Have Become the New Norm
Smartwatches
Smartwatches are a smaller extension of your smartphone with Bluetooth capabilities. Smartwatches allow you to send messages, answer phone calls, and check your social media accounts. But one of the biggest reasons why people love smartwatches is because they're getting more serious about their health.
Smartwatches like the Apple Watch help Apple users track their steps and heart rate. For those who want a more affordable version, the Oshenwatch is the perfect replacement to the Apple Watch but with all the same Bluetooth capabilities and fitness functions. Smartwatches are the new norm for fitness on the go!
GPS
How in the world did we ever get to where we wanted to go without GPS? Well, there once was thing called a map and it was made of paper. You had to read it correctly to know where you were and where you needed to get to. Today, people don't have time to try and figure out how to get from point A to point B… It's much easier to have your GPS tell you turn-by-turn how to get there.
Later, technology advanced a little more with a site called MapQuest where you could put in the address of your destinations and print out the turn-by-turn directions. But technology decided that it still wasn't as efficient as it could be. Later, there were actual GPS devices that you could put in your car that gave you turn-by-turn directions, but those became a little bulky…
Technology knew it could still do better than that, so it then advanced again and had GPS standardly installed to all smartphones, completely changing how we navigate the world around us. Without GPS in our phones, some of us would still be in "No Man's Land!"
Rideshares
Rideshares have changed the way people commute to work and even how they have a good time! Since the emergence of rideshares people have been able to leave their cars at home and get to where they need to go without a ticking meter or several stops like on a bus. With rideshares, you can simply put in your starting and ending location and be charged one flat rate for a one-way or round trip ride.
Rideshares have also cut back on DUI occurrences simply because people are now taking full advantage of being able to have a good time and letting someone else get them to their destinations safely… It's completely changed the way people travel and how they maneuver through cities.
Bluetooth
Bluetooth has forever changed the way we do things hands-free. In fact, it's changed life as we know it from the point of view of the law! In the state of Tennessee, the "Hands Free Tenessee" campaign and law was introduced to eliminated distracted driving fatalities. Most cars now have Bluetooth capabilities to connect your phone to your car.
And, of course, Bluetooth extends beyond cars. You can listen to music, podcasts, and practically whatever you want through any Bluetooth device. This hands-free luxury is nothing new anymore but more so a typical standard of living.
Global Crypto Market Cap Threatens to Break Below Current 2022 Lows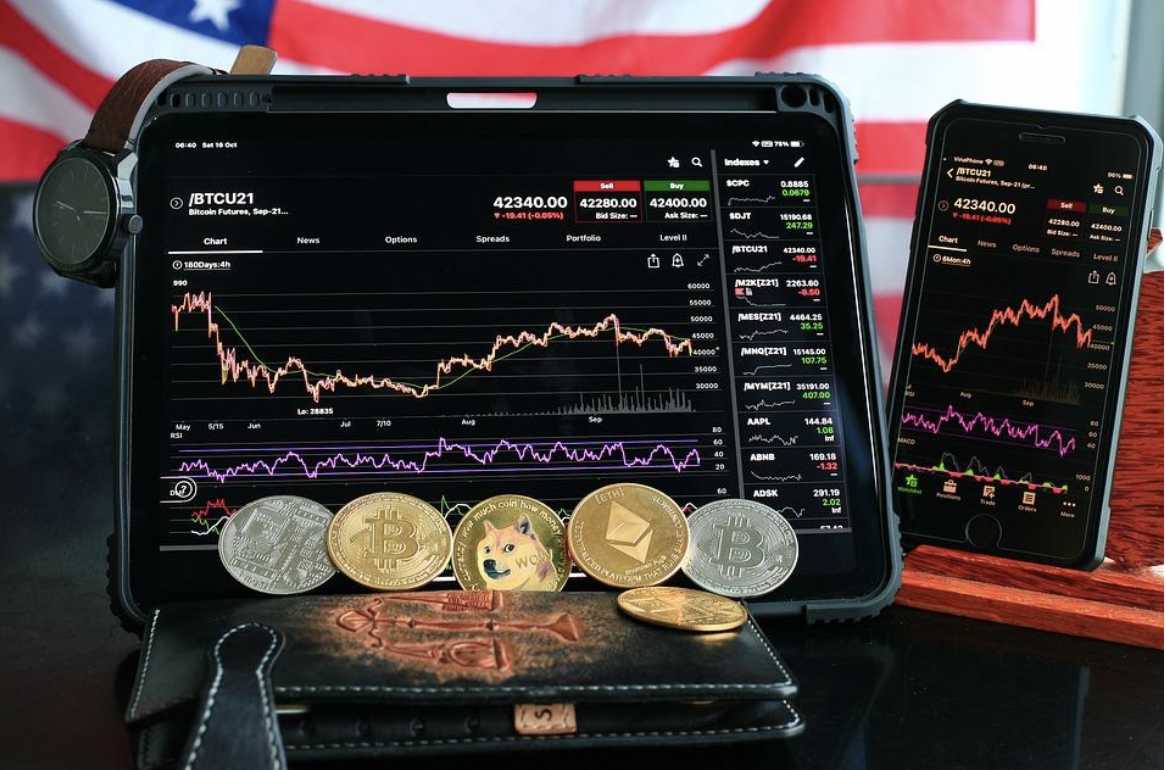 The global cryptocurrency market capitalization topped during the first half of November 2021, and since then it has been on a one-way ride towards the downside. With the entire market currently trading at approximately 35% below all-time highs, many traders are now wondering whether the sellers are already exhausted, meaning that an upward shift is due in the near future, or whether the bear market still has room to go. 
In such a challenging environment, trading or investing in crypto is tricky, making it difficult for traders/investors to time the market correctly, and spot key support/resistance areas on the chart. All of the variables that drove valuations higher between 2020-2021 (fiscal/monetary stimulus, weaker fiat currencies, and appetite for riskier assets) have reversed, leaving bulls stumbling for the exit. 
Bitcoin weakens below $40k 
Speaking of Bitcoin, the $38,000 area is regarded as key support, which might be one of the reasons why the price is still trading around it. The late-March 2022 rally failed to gather pace and now BTC finds itself trading close to the yearly lows. 
Things are not looking encouraging, not just because Bitcoin lost 40% from its peak, but also based on the market share. During broad crypto selling, the BTC market dominance increased in past cycles. It doesn't seem to be the case now, as the figure has stabilized around 42% since mid-2021. Investors want to keep a diversified exposure even during a downturn, and this is a clear signal that Bitcoin's safe-haven status is weakening. 
Major altcoins not showing signs of strength
Anyone who is just beginning to learn how to trade cryptocurrencies should know that this is an environment where caution is advised. Bitcoin aside, things are not looking very good for the altcoins sector as well. Based on the opening price at the beginning of 2022, Ethereum is down 24%, Binance Coin -26% and other tokens such as Solana are posting losses above 50%. 
There this might not be the time for buy and hold, considering that valuations might be even more attractive in the future. It is possible, however, to take advantage of what retail brokerages are offering in terms of crypto trading benefits. With derivatives based on cryptocurrencies, short-selling is a viable option, making it possible to take advantage of bearish conditions. 
Inflation and broad risk appetite
Rising inflation around the world set a chain of events in motion, and these events are clearly not in favor of crypto bulls. Central banks are forced to step in and normalize monetary policies in developed countries, for price increases to diminish towards their target of around 2%. 
Additionally, fiscal spending is taking a few steps back, as governments need to pay higher interest on new debt or refinancing operations. During a time of rising prices, private and institutional investors need to make concessions and prioritize spending. 
In such an environment, the interest in volatile assets such as crypto is very low, which explains the lack of momentum. For the time being, global capitalization is trading around $1.72 trillion and threatens to break below the 2022 low of $1.64 trillion. Until the global economy receives a new round of stimulus, there appears to be little hope for a strong bounce back to a bull run.