Forgotten Innovations: Technology Advancements That You No Longer Notice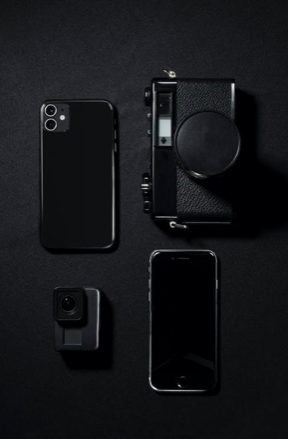 We live in an era where technology is king and the innovations that have come about thus far, have completely changed the way we live. Sure, we don't have time machines or flying cars just yet, but there's no denying just how society has become accustomed to the ability to get things done faster and more efficiently because of technology. In fact, we've become so comfortable with technology and rely so heavily on it that we barely even notice new innovations anymore.
Have we become spoiled now from the luxuries of technology? It's quite possible. It's almost as though we've grown so accustomed to the advancements that it's become a high expectation now, simply because we know that it's always changing and advancing.
We've actually taken technological advancements for granted if you think about it… almost like we don't appreciate innovations anymore because they've become the new standard. Technology advancements are like employees who feel undervalued in their jobs, so to speak.
The technologies we take for granted the most are the ones we don't even know exist. Did you know that the production and assembly of jewelry, home decor, and even the construction of your home are done through heat staking processes? Of course you didn't know! But there are manufacturers all over the world that use the thermoplastic joining process of a hot riveting machine to produce the parts of some of the biggest pieces of technology we use every day!
To be fair, it actually is okay if you've taken technology for granted… Making various technologies a daily standard and expectation is the overall goal of technology in the first place, simply because it tells the tech industry that their advancements work and are the "new norm" now… think of it as motivation to keep advancing technology.
Nonetheless, it never hurts to have a small reminder of just how far we've come with technology. Let's take a look at some advancements that were fresh and new that have now become a societal expectation.
Technological Advancements That Have Become the New Norm
Smartwatches
Smartwatches are a smaller extension of your smartphone with Bluetooth capabilities. Smartwatches allow you to send messages, answer phone calls, and check your social media accounts. But one of the biggest reasons why people love smartwatches is because they're getting more serious about their health.
Smartwatches like the Apple Watch help Apple users track their steps and heart rate. For those who want a more affordable version, the Oshenwatch is the perfect replacement to the Apple Watch but with all the same Bluetooth capabilities and fitness functions. Smartwatches are the new norm for fitness on the go!
GPS
How in the world did we ever get to where we wanted to go without GPS? Well, there once was thing called a map and it was made of paper. You had to read it correctly to know where you were and where you needed to get to. Today, people don't have time to try and figure out how to get from point A to point B… It's much easier to have your GPS tell you turn-by-turn how to get there.
Later, technology advanced a little more with a site called MapQuest where you could put in the address of your destinations and print out the turn-by-turn directions. But technology decided that it still wasn't as efficient as it could be. Later, there were actual GPS devices that you could put in your car that gave you turn-by-turn directions, but those became a little bulky…
Technology knew it could still do better than that, so it then advanced again and had GPS standardly installed to all smartphones, completely changing how we navigate the world around us. Without GPS in our phones, some of us would still be in "No Man's Land!"
Rideshares
Rideshares have changed the way people commute to work and even how they have a good time! Since the emergence of rideshares people have been able to leave their cars at home and get to where they need to go without a ticking meter or several stops like on a bus. With rideshares, you can simply put in your starting and ending location and be charged one flat rate for a one-way or round trip ride.
Rideshares have also cut back on DUI occurrences simply because people are now taking full advantage of being able to have a good time and letting someone else get them to their destinations safely… It's completely changed the way people travel and how they maneuver through cities.
Bluetooth
Bluetooth has forever changed the way we do things hands-free. In fact, it's changed life as we know it from the point of view of the law! In the state of Tennessee, the "Hands Free Tenessee" campaign and law was introduced to eliminated distracted driving fatalities. Most cars now have Bluetooth capabilities to connect your phone to your car.
And, of course, Bluetooth extends beyond cars. You can listen to music, podcasts, and practically whatever you want through any Bluetooth device. This hands-free luxury is nothing new anymore but more so a typical standard of living.
Introducing Bitcoin Questions: The AI-Powered Platform for All Your Bitcoin Inquiries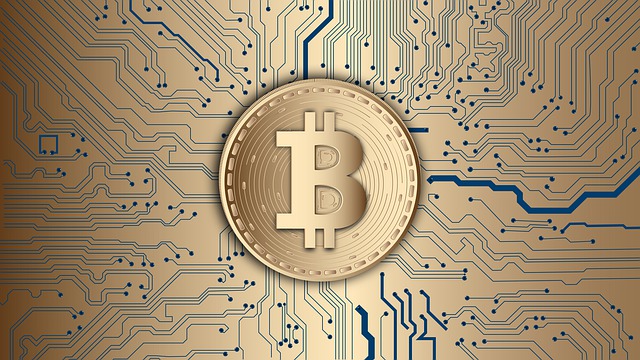 As Bitcoin gains traction in the global economy, the need for a comprehensive and accessible source of information on the world's leading cryptocurrency becomes increasingly evident. Enter Bitcoin Questions, the ultimate destination for all inquiries related to Bitcoin. Powered by state-of-the-art artificial intelligence technology, this platform provides accurate and reliable answers to a wide range of questions about the fascinating world of Bitcoin. In this article, we will explore the features and benefits that make Bitcoin Questions an invaluable resource for everyone, from beginners to seasoned cryptocurrency enthusiasts.
A Cutting-Edge AI-Powered Platform for Bitcoin Information
Navigating the complex landscape of Bitcoin can be challenging, especially for those who are new to the field. To address this issue, Bitcoin Questions harnesses the power of advanced AI technology to deliver precise and up-to-date information on various aspects of Bitcoin. Here's a closer look at what you can expect from this innovative platform:
Instant Answers: Whether you have a general question about Bitcoin or a specific inquiry about transactions, wallets, or mining, Bitcoin Questions has you covered. Simply type your question into the search bar, and the platform's AI algorithms will instantly provide you with a clear, concise, and accurate answer.
Comprehensive Knowledge Base: The platform's AI draws from a vast and continually updated knowledge base, ensuring that users receive the most current and relevant information on any Bitcoin-related topic. From understanding basic concepts to exploring advanced trading strategies, Bitcoin Questions serves as an invaluable resource for users at all levels of expertise.
User-Friendly Interface: Bitcoin Questions boasts a clean, intuitive interface designed to facilitate seamless user experience. The platform's straightforward layout allows users to find the information they seek quickly and efficiently, eliminating the need to sift through multiple resources or navigate complex websites.
Tailored Recommendations: As you interact with the platform, the AI technology learns from your queries and preferences, allowing it to provide personalized recommendations for further reading or exploration. This adaptive learning process ensures that users receive the most relevant information based on their individual needs and interests.
Expert-Verified Content: While the AI technology underpinning Bitcoin Questions is incredibly powerful, the platform's creators understand the importance of human expertise. To ensure the highest level of accuracy and reliability, a team of cryptocurrency experts routinely reviews and verifies the content generated by the AI algorithms.
Dynamic Updates: The world of cryptocurrencies is in a constant state of flux, with new developments, trends, and regulations emerging regularly. Bitcoin Questions' AI technology is designed to stay ahead of the curve, continuously updating its knowledge base to reflect the latest information and insights in the Bitcoin space.
Global Accessibility: Bitcoin Questions is available 24/7 and accessible from anywhere in the world, making it an ideal resource for users across different time zones and geographical locations. The platform's commitment to inclusivity and accessibility ensures that anyone with an interest in Bitcoin can access reliable information when they need it.
Privacy and Security: In an age where online privacy and security are paramount, Bitcoin Questions takes these concerns seriously. The platform employs robust security measures to protect user data and ensure a safe and private browsing experience.
Conclusion
Bitcoin Questions stands out as a groundbreaking platform that harnesses the power of AI technology to provide users with accurate, reliable, and up-to-date information on all aspects of Bitcoin. Its user-friendly design, personalized recommendations, and expert-verified content make it an indispensable resource for anyone looking to explore and understand the complex world of cryptocurrencies. With Bitcoin Questions, you can confidently embark on your journey into the exciting realm of Bitcoin, armed with the knowledge and insights you need to succeed.