Is Bitcoin Going to Replace Gold in The Future: Here Is What Experts Are Saying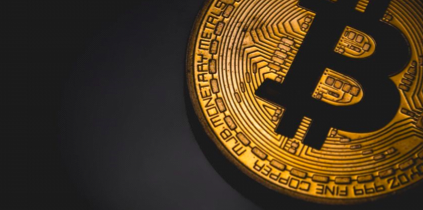 For a very long time, a particular form of conversation is gaining ground in crypto circles. This conversation revolves around the nature of Bitcoin, and whether it can replace gold. In recent times, Bitcoin's ability as a solid hedge has attracted the attention of investors, who feel that the crypto stands to become a stable hedge in the future.
In this article, we are going to look at whether this is a mere conjecture, or is there any truth to the matter. We will also look at some properties, which has made investors proclaim Bitcoin as the new 'digital gold'. Finally, we will look at either side of opinions and see what supporters and critics are saying.
Bitcoin and Gold: Similarities
One of the first things, which we should discuss, pertains to how Bitcoin is similar to gold in some important respects.
Both Bitcoin and Gold are available on earth in finite or limited quantities. This means that they do not have unlimited supply. If you do not have limitless supply, the value of an asset is fixed as a store of value.
Both Bitcoin and Gold can be easily transferred across countries and continents. In other words, they both enjoy universal acceptability. You can exchange your gold for currency in Russia, in the same way you can in Puerto Rico. The same holds true for Bitcoins as well.
Can Bitcoin emerge as a credible 'Store of Value' in different countries?
One of the major arguments, which is being forwarded pertains to the development of Bitcoins in the developing world. If you are familiar with the economic situation and financial happenings in the underdeveloped world, you will realise how their currencies suffer from extreme volatility.
This means that a pound of bread could be worth 10 or 1000 within one week. As a store of value, Bitcoin could help remove this volatility and stabilise the economy in a major way. Experts point out currency losing value is not only a concern for the masses.
It is also very bad news for governments and central banks who have to exchange their currencies to buy global supplies like oil, food and medicines. Another major reason contributing to the push for Bitcoin over Gold are the Millennials and Gen Z.
The above generations are products of a digital economy. They shop, eat, travel online and expect their currency to be virtual also. This makes them the generation who is going to call all the shots in the near future. In other words, for the younger generation, it is all about crypto. Visit bitcoin up if you are interested in bitcoin trading.
Bitcoin cannot replace Gold: What are the sceptics saying?
There is no doubt that Bitcoin still has a long way when it comes to replacing gold. However, critics who believe that Bitcoin can never achieve that distinction based on concrete points.
They point out that the underdeveloped world does not have access to electricity and the internet at all times. In such a situation, it is practically impossible to have a currency system, which has at its foundation, electricity and the internet.
Another reason that they put forth is the fact that gold has different uses apart from just being a store of value. For example, gold is extensively used in jewellery making. It also finds rampant use in industries like electronics, and medical services like dentistry.
However, to counter the same, Bitcoin advocates use the Blockchain technology argument, they state that modern communications, payments and supply chains can be built using Blockchain tech.
Conclusion
Whether, Bitcoin will ever be able to replace gold is something, which only time will be able to tell us. However, going by the initial responses, Bitcoin continues to show us a promising future. We will all have to wait and see whether we are able to see this reality within our lifetimes or not.
Introducing Bitcoin Questions: The AI-Powered Platform for All Your Bitcoin Inquiries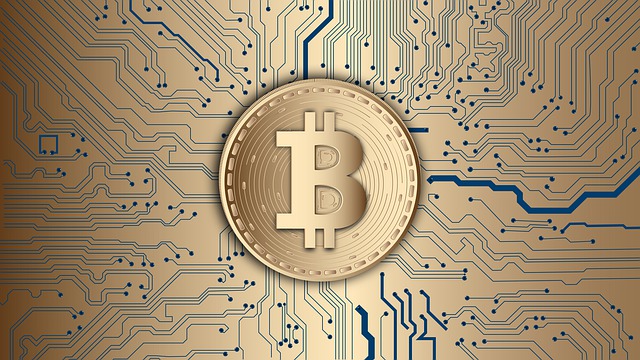 As Bitcoin gains traction in the global economy, the need for a comprehensive and accessible source of information on the world's leading cryptocurrency becomes increasingly evident. Enter Bitcoin Questions, the ultimate destination for all inquiries related to Bitcoin. Powered by state-of-the-art artificial intelligence technology, this platform provides accurate and reliable answers to a wide range of questions about the fascinating world of Bitcoin. In this article, we will explore the features and benefits that make Bitcoin Questions an invaluable resource for everyone, from beginners to seasoned cryptocurrency enthusiasts.
A Cutting-Edge AI-Powered Platform for Bitcoin Information
Navigating the complex landscape of Bitcoin can be challenging, especially for those who are new to the field. To address this issue, Bitcoin Questions harnesses the power of advanced AI technology to deliver precise and up-to-date information on various aspects of Bitcoin. Here's a closer look at what you can expect from this innovative platform:
Instant Answers: Whether you have a general question about Bitcoin or a specific inquiry about transactions, wallets, or mining, Bitcoin Questions has you covered. Simply type your question into the search bar, and the platform's AI algorithms will instantly provide you with a clear, concise, and accurate answer.
Comprehensive Knowledge Base: The platform's AI draws from a vast and continually updated knowledge base, ensuring that users receive the most current and relevant information on any Bitcoin-related topic. From understanding basic concepts to exploring advanced trading strategies, Bitcoin Questions serves as an invaluable resource for users at all levels of expertise.
User-Friendly Interface: Bitcoin Questions boasts a clean, intuitive interface designed to facilitate seamless user experience. The platform's straightforward layout allows users to find the information they seek quickly and efficiently, eliminating the need to sift through multiple resources or navigate complex websites.
Tailored Recommendations: As you interact with the platform, the AI technology learns from your queries and preferences, allowing it to provide personalized recommendations for further reading or exploration. This adaptive learning process ensures that users receive the most relevant information based on their individual needs and interests.
Expert-Verified Content: While the AI technology underpinning Bitcoin Questions is incredibly powerful, the platform's creators understand the importance of human expertise. To ensure the highest level of accuracy and reliability, a team of cryptocurrency experts routinely reviews and verifies the content generated by the AI algorithms.
Dynamic Updates: The world of cryptocurrencies is in a constant state of flux, with new developments, trends, and regulations emerging regularly. Bitcoin Questions' AI technology is designed to stay ahead of the curve, continuously updating its knowledge base to reflect the latest information and insights in the Bitcoin space.
Global Accessibility: Bitcoin Questions is available 24/7 and accessible from anywhere in the world, making it an ideal resource for users across different time zones and geographical locations. The platform's commitment to inclusivity and accessibility ensures that anyone with an interest in Bitcoin can access reliable information when they need it.
Privacy and Security: In an age where online privacy and security are paramount, Bitcoin Questions takes these concerns seriously. The platform employs robust security measures to protect user data and ensure a safe and private browsing experience.
Conclusion
Bitcoin Questions stands out as a groundbreaking platform that harnesses the power of AI technology to provide users with accurate, reliable, and up-to-date information on all aspects of Bitcoin. Its user-friendly design, personalized recommendations, and expert-verified content make it an indispensable resource for anyone looking to explore and understand the complex world of cryptocurrencies. With Bitcoin Questions, you can confidently embark on your journey into the exciting realm of Bitcoin, armed with the knowledge and insights you need to succeed.