Marko Stout had Record-Breaking Sales & Celebrity Fans at NYC's Legendary Gallery MC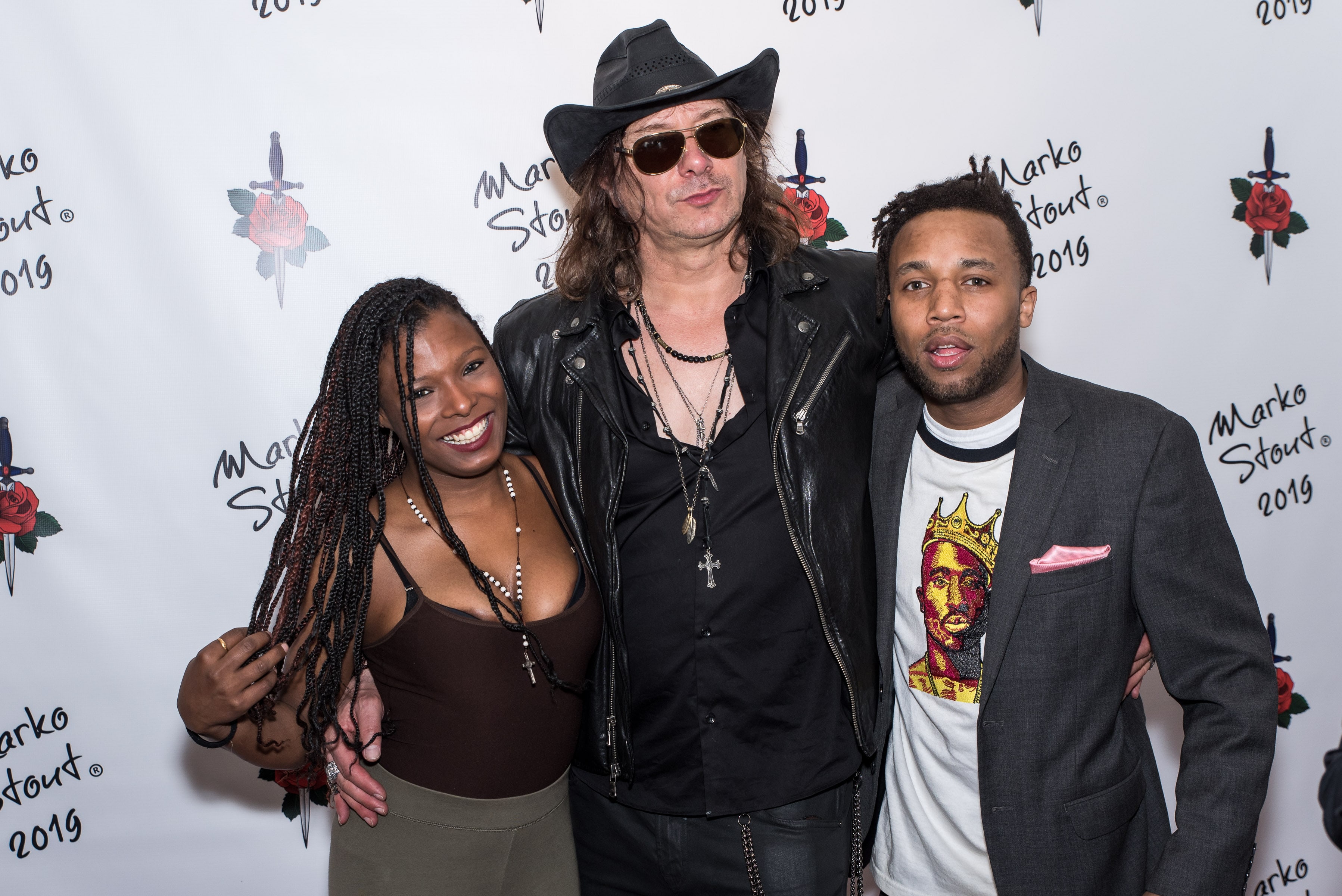 New York's hottest contemporary artist on the scene today had record breaking sales and a celebrity filled opening night at the city's legendary Gallery MC in Manhattan's famed Chelsea art district.
Is Marko Stout the next Andy Warhol? It certainly seems that way. Many in the media and art world are saying Marko Stout is the Millennial generation's Andy Warhol, in style, versatility and friendships with celebrities. Marko Stout has a unique urban style that captures erotic themes with powerful intense subjects and exaggerated colors to reinforce the work's emotions. So of course, it's no surprise how any art dealers and celebrities are now collecting his work and decorating their homes with the artist.
In recent years art has been emerging as a new asset class for the well-diversified portfolio. In fact, art has become an asset class for more investors as the value of the market has grown. When collecting art as an investment Erica Samuels of the art advising firm, Samuels Creative, believes, "You need to take the time to read, research and look around- take note of artists with momentum and what celebrities are collecting… and the artists collectors include many big name celebrities such as the Kardashians, RuPaul, Charlie Sheen, Justin Bieber  and even MTV's Snooki have been investing in the popular New York artist Marko Stout."   The works New York City's hottest contemporary artist Marko Stout can be found in the homes of many of today's coolest celebrities. The artist continues to blow the minds of art fans, critics and celebrities with his uncommon variety of urban creativity. MTV's "The Jersey Shore" star Snooki is another big fan of Marko Stout and has fallen in love with the artist's work, as has Lance Bass the singer from NSYNC. In a posted YouTube video praised Marko's artworks, saying "Marko Stout's art is are so damn cool!"
The artist's numerous solo exhibitions and vibrant work are attracting of a huge number of celebrity fans eager to collect and decorate their homes with his work. Carson Kressley, star of the hit TV series "Queer Eye for a Straight Guy" is one such fan who says "Marko Stout is total amaz-balls!". Vince Neil Lead singer is "Mötley Crüe" is a close friend and big collector of the artist. In a recent video posting the singer said, "My cool buddy Marko Stout is an awesome artist! His stuff really rocks!" Another big fan is also, "Keeping up with Kardashians" co-star, Caitlyn Jenner admits she is very excited about Marko Stout. She is a big fan and friend of Stout for many years.
Savvy investors are looking at the art market an alternative to traditional investment assets, they follow the trends of celebrity art collectors and Marko Stout's stock as been on the rise with numerous celebrity and high profile collectors investing in the artist.
Party Comedy Movies that are an absolute must-watch!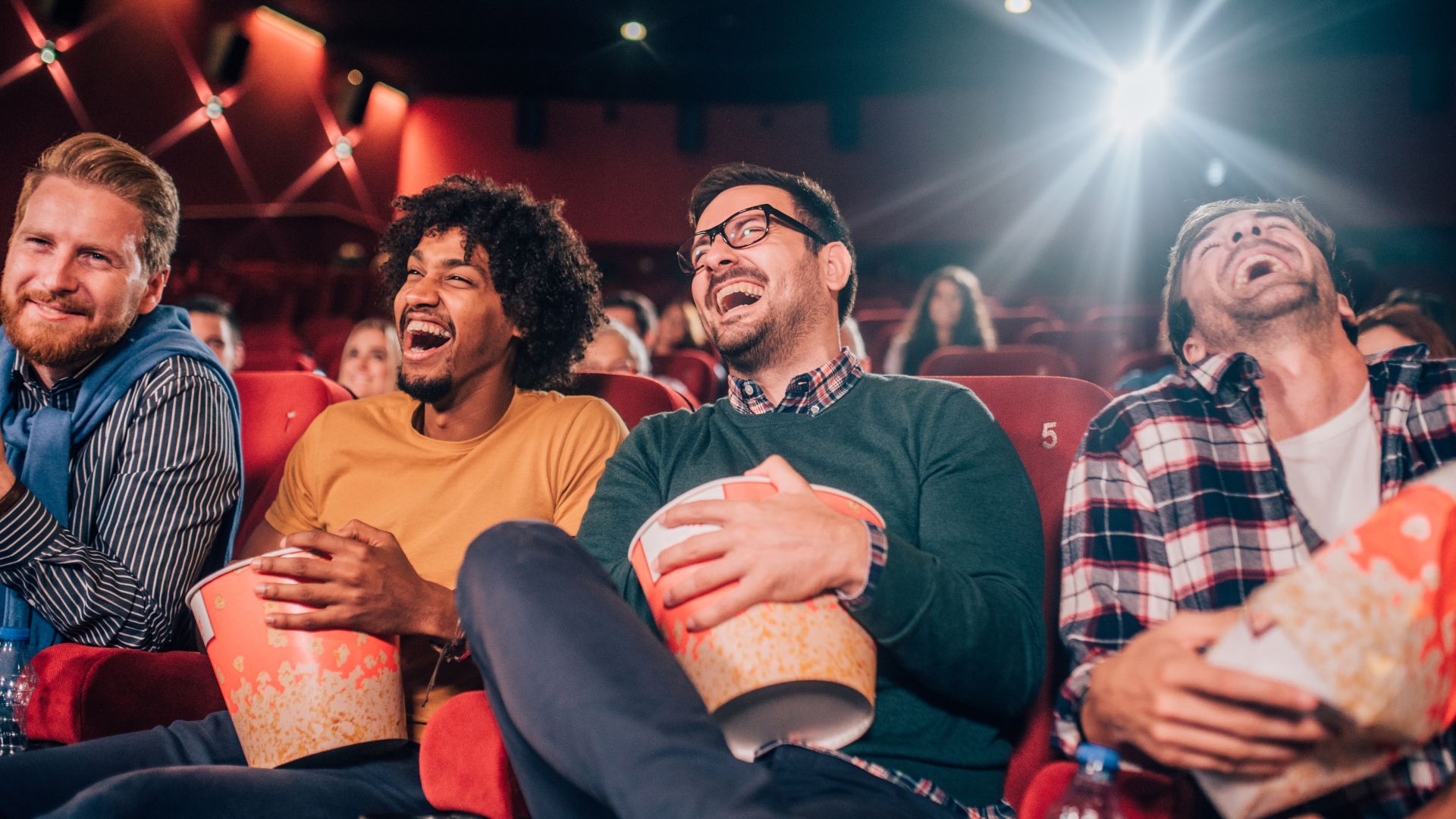 If you can't spend a weekend partying, why not dive into some movies that are centred around partying. Even better when humour is involved. Stay tuned as we jump into some party comedy movies that are not the ones to miss!  
The Hangover 
On a list revolving around party comedy movies, it's only right that we begin with the original movie of one of the most popular movie franchises we have seen to date. The first Hangover movie was the origin of The Hangover's success as it followed the storyline of four friends embarking on a trip to Sin City for Doug's bachelor party. However, when events take a turn for the worst and Doug appears to be missing, it's up to his brother-in-law, Alan, and two best friends Phil and Stu to find him. But, when retracing their steps, they are shocked at the events that unfolded the night before the disappearance! 
Neighbors 
When Mac and Kelly begin their life as new parents to their daughter Stella, they slowly convert to their new lifestyle and ditch their old partying habits. However, to throw a spanner in the works, they are greeted by new neighbours next door, which…also happens to be a college fraternity, and we all know what comes along with that! Partying, partying, and more partying. In an attempt to compromise and hopefully keep the large group of boys on their side, Mac and Kelly prove that they are cool parents. However, it's not long before the fraternity, which consists of Zac Efron and Dave Franco, begins to bend the rules causing a feud between the two parties. Highly entertaining and hilarious, this film is a must-watch!  
21 Jump Street 
When high school students, Jenko and Schmitt reunite after high school as members of the Police Academy, the pair are assigned a high school scheme to infiltrate the setting and find the origination of a new street drug on the scene. Becoming students to carry out the task, the duo, played hilariously by Jonah Hill and Channing Tatum, begin to start high school life again, and surprisingly, take completely alternative routes from their previous high school experience. Making friendships, building relationships, and partying with their fellow students along the way, there is never a dull moment in this fast-paced, action-packed comedy. Check it out today! 
Superbad 
Revolving entirely around the partying and alcohol scene, Superbad is one film that will always keep us laughing endlessly. Oh, and we think that may be something to do with the cast that includes Jonah Hill, Seth Rogen, Christopher Mintz-Plasse, Michael Cera, and Emma Stone, as well as many others! Hill and Cera star as two best friends, Seth and Evan who cause carnage at a typical high school house party. With cops who disobey the rules, drunk antics and a fake ID with the name "McLovin", this 2007 masterpiece is timeless. 
American Pie 
American Pie is certainly not a party comedy movie that will be loved by all. With crude and inappropriate scenes, this movie is nonetheless comedy gold. When a group of five divergent high school friends all attempt to lose their innocence before one another, the competition begins to get serious. With the senior prom as their task deadline date, each of them goes through severe embarrassment and public humiliation to complete the task at hand. Oh, and you don't even want to know where the name of the film originated from! Check out this fun, party-orientated film today, the cast will certainly not let you down that's for sure! 
We Are Your Friends 
Not only does this film have a hit playlist to go alongside the party comedy movie setting, but it also displays the struggles of being a beginner in the music industry. When Cole, a young college dropout, played by Zac Efron, makes his big break with DJ, James Reed, he finally gets somewhere with his career. However, after a few bust-ups including an intimate moment with Reed's girlfriend, played by Emily Ratajkowski, he returns to normality and his three best friends. To his surprise, they are all attempting to move on with their lives outside of the party lifestyle. Don't fret, the film does have a positive ending! 
Project X 
It would only be acceptable to end the list with one of the wildest on-screen parties we have ever seen, the famous, Project X. When high school friends, Thomas, Costa, and J.B plan to throw a party for Thomas' 17th birthday, they worry that the party will be a flop due to their unpopularity. However, it is, in fact, the complete opposite, and one of the craziest parties ever. Picture this, a flash Mercedes in a pool, surrounding trees and homes on fire, and someone in the oven, shall we say anymore? For a more intense watch, make sure to check out this film on a flat-screen, wall-mounted TV. You may even feel like you are there! Click here for TV wall mounting services.