Marko Stout had Record-Breaking Sales & Celebrity Fans at NYC's Legendary Gallery MC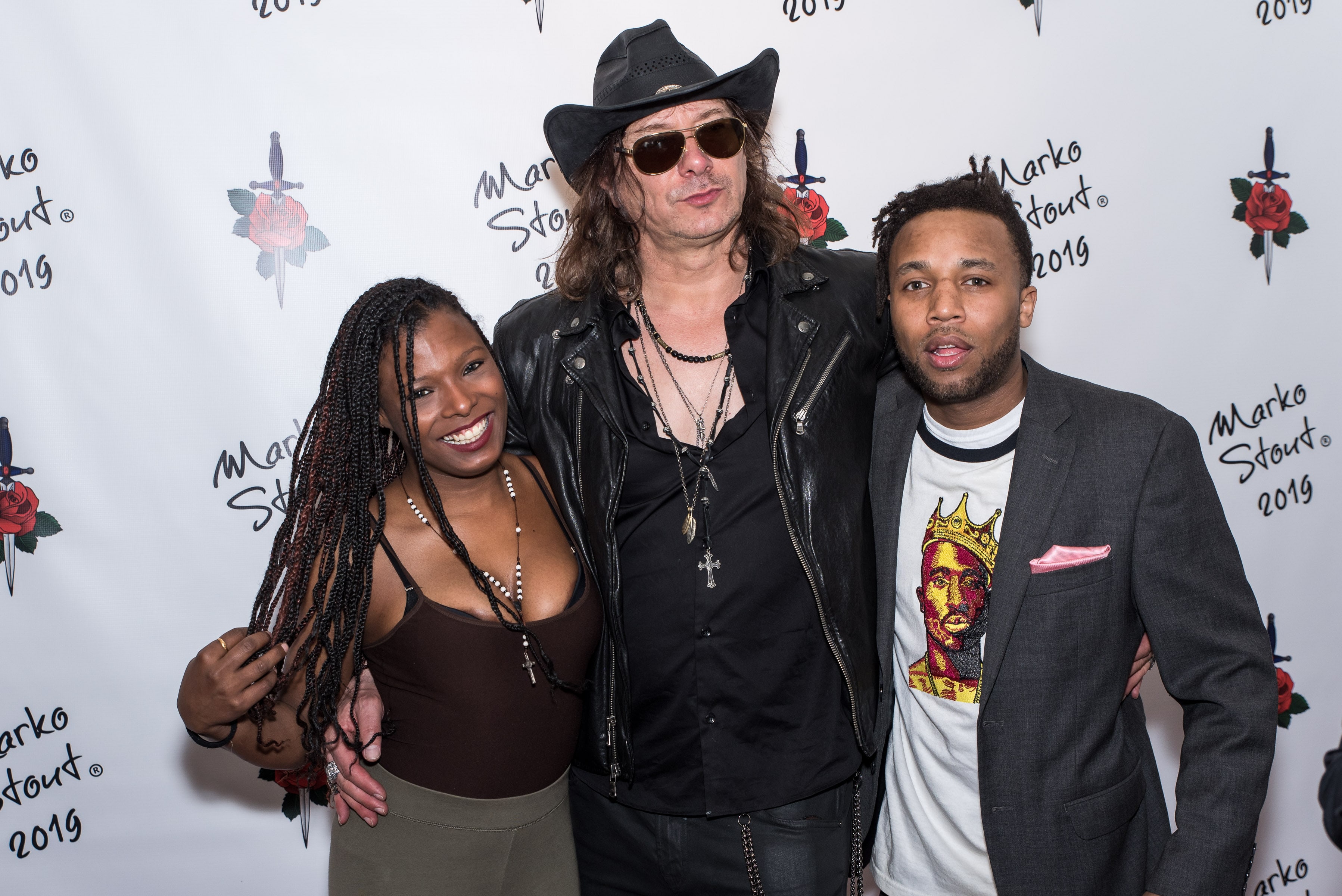 New York's hottest contemporary artist on the scene today had record breaking sales and a celebrity filled opening night at the city's legendary Gallery MC in Manhattan's famed Chelsea art district.
Is Marko Stout the next Andy Warhol? It certainly seems that way. Many in the media and art world are saying Marko Stout is the Millennial generation's Andy Warhol, in style, versatility and friendships with celebrities. Marko Stout has a unique urban style that captures erotic themes with powerful intense subjects and exaggerated colors to reinforce the work's emotions. So of course, it's no surprise how any art dealers and celebrities are now collecting his work and decorating their homes with the artist.
In recent years art has been emerging as a new asset class for the well-diversified portfolio. In fact, art has become an asset class for more investors as the value of the market has grown. When collecting art as an investment Erica Samuels of the art advising firm, Samuels Creative, believes, "You need to take the time to read, research and look around- take note of artists with momentum and what celebrities are collecting… and the artists collectors include many big name celebrities such as the Kardashians, RuPaul, Charlie Sheen, Justin Bieber  and even MTV's Snooki have been investing in the popular New York artist Marko Stout."   The works New York City's hottest contemporary artist Marko Stout can be found in the homes of many of today's coolest celebrities. The artist continues to blow the minds of art fans, critics and celebrities with his uncommon variety of urban creativity. MTV's "The Jersey Shore" star Snooki is another big fan of Marko Stout and has fallen in love with the artist's work, as has Lance Bass the singer from NSYNC. In a posted YouTube video praised Marko's artworks, saying "Marko Stout's art is are so damn cool!"
The artist's numerous solo exhibitions and vibrant work are attracting of a huge number of celebrity fans eager to collect and decorate their homes with his work. Carson Kressley, star of the hit TV series "Queer Eye for a Straight Guy" is one such fan who says "Marko Stout is total amaz-balls!". Vince Neil Lead singer is "Mötley Crüe" is a close friend and big collector of the artist. In a recent video posting the singer said, "My cool buddy Marko Stout is an awesome artist! His stuff really rocks!" Another big fan is also, "Keeping up with Kardashians" co-star, Caitlyn Jenner admits she is very excited about Marko Stout. She is a big fan and friend of Stout for many years.
Savvy investors are looking at the art market an alternative to traditional investment assets, they follow the trends of celebrity art collectors and Marko Stout's stock as been on the rise with numerous celebrity and high profile collectors investing in the artist.
Jamal Antar Speaks Out About Working with Barbara Streisand in Netflix's "The Politician"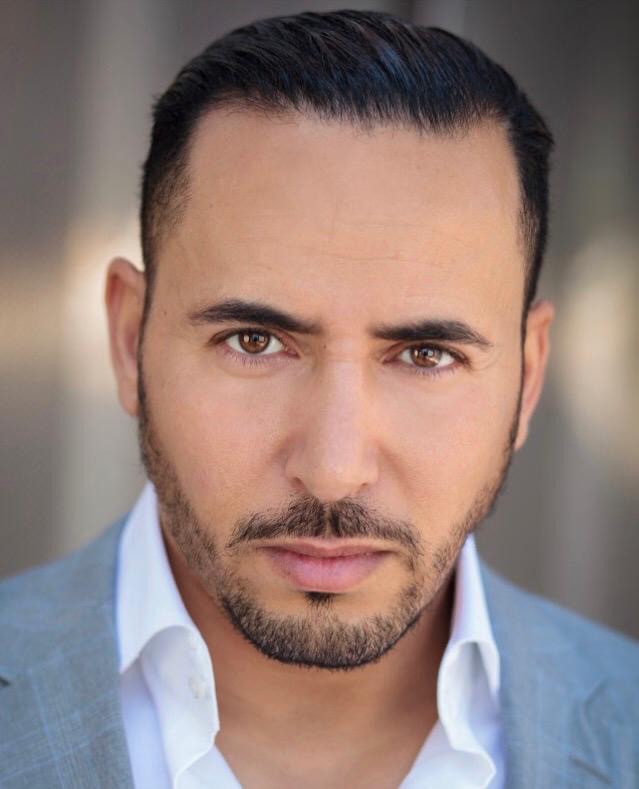 Jamal Antar is a French-Moroccan actor born on December 23rd, 1976 in Toulouse, which is in the South of France. Antar was born to Moroccan immigrant parents who worked as a property developer and housewife; together they had three children, including Antar, who is the eldest of 3 brothers. Antar grew up in a neighborhood that was on the on the rougher side, and it was in this neighborhood that he learned to develop a tough persona; this persona is similar to the many Mafioso roles that Antar is now famous for playing in a variety of different roles.
Jamal recently spoke about his experience while working on The Politician. This critically acclaimed Netflix show is a comedy-drama created from the talented minds of Ryan Murphy, Ian Brennan and Brad Falchuk, who double as executive producers along with Gwyneth Paltrow, Ben Platt and Alexis Martin Woodall. The show focuses on a wealthy Santa Barbara high schooler named Payton Hobart, played by Ben Platt; in the first season is a high school student running for student body president, but the premise of the show is to focus on a different political race that Platt's character is campaigning for every season.
The show is notable for having some famed directors for certain episodes, including Barbara Streisand. Regarding his experience filming for The Politician, Antar said: "I was honored to having Barbara Streisand as a director on The Politician [on Netflix] because she is a huge and very talented actress and movie director." After speaking about the honor of having the famous Barbara Streisand as a director, Jamal continued: " I was happy and it was an amazing experience to work on that show next to Zoey Deutch, I was the secret agent service who catching and holding her with handcuffs[.]"
Antar is one of the most well-known up and coming Moroccan actors currently working in the film and television industry today. He is well-known for his excellent dramatic work, as well as his roles which utilize his natural tough persona that is rooted in the experiences he had growing up in a rough neighborhood. His natural experiences have allowed him to create a genuine persona that shines through in every role.
In addition to his work on the aforementioned Netflix's The Politician, Antar has worked on shows such as NCIS: LA, LA'S Finest, Seal Team, and 68 Whiskey. Many of his roles are related to the mafia and similar character roles that allow Antar to embody the tough persona that he naturally developed as a child.
As Antar's career continues to develop, many in Hollywood will no doubt have their eye on this talented actor who has frequently showcased his skills in character work and dramatic acting; skills which are sure to continue to leave an impression on viewers around the world, whether they are watching his latest work in Netflix's The Politician, catching his work on older shows, or eagerly waiting to see what Jamal Antar is cast in next.