Attorney and Media Consultant Andrew Rossow Uses Online Reputation Management to Help Young Hollywood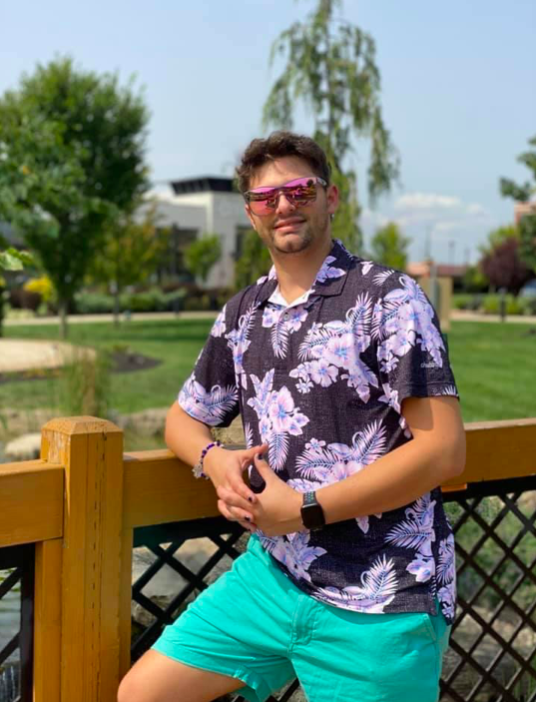 Today's content creators have had to fight an uphill battle for maintaining relevance in their respective industries. Since TikTok has emerged as arguably the top content creation platform, age has certainly become a major divider in the influencer space, with millennials and Gen-Z looking to how these young kids are able to captivate their communities instantaneously and impactfully.
But TikTok aside, with everyone online and taking to new video streaming platforms like Clubhouse and Lunchclub, among others, the level of creativity required to "be seen" is exponentially more difficult, compared to what it would have been just a year ago.
Andrew Rossow, a media consultant in Saint Petersburg, Florida officially launched AR Media Consulting, which helps provide visibility to his fellow demographic of young entrepreneurs, academics, and public figures from a wide array of industries. Online reputation management, or ORM, is a necessary component to any brand, small or large. "We all have a story to tell and to do that, requires a constant nurturing of our personal brand, and an understanding of how SEO or search engine optimization works."
Rossow, 31 is also a licensed attorney, helping clients throughout the State of Ohio navigate through and overcome the dangers the opioid crisis has brought, specifically to the Montgomery County area. Additionally, he teaches as an adjunct cyberspace law professor at The University of Dayton, his alma mater.
Where AR Media excels, according to the millennial CEO, is the vast professional network Rossow has built over the years. "Networking is a skill that simply can't be taught, and it never ceases to amaze me how lacking our generation is when it comes to making connections," Rossow says.
"What I've been able to do over the years, is develop my own web of professional relationships, built upon trust, cadence, and loyalty. I'm a walking rolodex and that's value you can't buy."
From California and Texas, to Florida, Chicago, and New York, AR Media sees no bounds, having expanded to international markets, including but not limited to Russia, China, Germany, and Belarus. While only recently incorporating AR Media, Rossow has been hard at work since 2016, conducting business purely by word of mouth.
He has worked with a number of high-profile individuals, including but not limited to Kevin Harrington, the original 'shark' on ABC's Shark Tank and founder of the "As Seen On TV" infomercial line, Ritesh Patel, CEO and co-founder of The Ticket Fairy, Nashville's Jesslee (S14 The Voice), actor Jason Gann (Wilfred on FX), EDM DJ Gareth Emery, Hollywood product agent, Lorenzo Rusin, Billy Ray Cyrus, John Rich of Big & Rich, David McElroy, Pagentri, among others.
But it's not just Hollywood talent and Silicon Valley's brightest that Rossow works with, tailoring his expertise to those more unconventional clients–the everyday entrepreneur and academic, including college students, photographers, and data scientists.
"Regardless of the size of your investment portfolio, everyone has a story to tell, and today's media landscape has made it increasingly difficult for young entrepreneurs to be heard," Rossow told Big Time Daily. "Social media platforms have made 'visibility' even more challenging, unless you are prepared to invest hundreds and potentially thousands of dollars into an Ad Manager."
The young entrepreneur has appeared on national platforms like Cheddar TV, WFAA ABC, Fox4, and CBS in Dallas. He has also regularly appeared on Dayton's ABC, FOX, and NBC affiliate networks for his unique insight into trending cybersecurity topics.
"It's time for everyone to be heard, regardless of the medium," Rossow emphasized. "My passion is to help jumpstart the careers of those who are inspired to do good for their communities. Whether you are a graduate student in law or medicine, or a rising musician, there's a story to be told, and you have every right to share it with your followers."
The problem, according to Rossow, is that everyone is now online and wanting to take their e-commerce and/or personal brands to the next level.
"It's why we see so many copycats for reputable thought leaders like Gary Vee, Grant Cardone, The Millionaire_Mentor, and Dillon Kivo. These are individuals who understand both the informative and aesthetic aspects of branding. And it's clearly working. But there are always smaller gaps to fill, left behind by individuals of this caliber, because they're focused on the bigger picture. AR Media serves to fill in the missing piece to that puzzle, providing a solid branding management team."
Part of AR Media's mission is to also teach good digital hygiene to clients as well as other users online. Rossow created #CYBERBYTE, a trademarked anti bullying movement that encourages folks to record short PSAs about standing up against online bullying to their own community of followers.
"By working with others who share in that vision like JessLee's STRONG program and Bubba Almony's Bodyguards Against Bullying, we are able to capitalize off one another's resources to help provide a well-rounded program for those brands focused on community impact." Taking #CYBERBYTE to the next level, Rossow made an even bigger move earlier this summer, announcing that he was joining forces with TV actor Mark Pellegrino (13 Reasons Why, Supernatural, Being Human, Dexter, Lost) to co-launch The Guardian Project, a multi-tiered attack on the bullying epidemic.
Both Pellegrino and Rossow, who share eerily similar stories with their own personal experiences with bullying, successfully funded their Kickstarter which will go to helping build out the first tier of the project: a docuseries.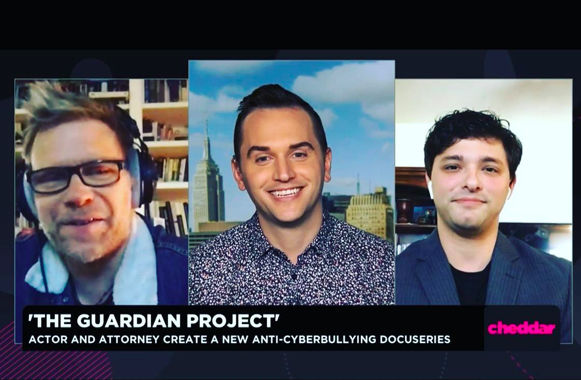 Back in May, Rossow released a heart-warming revelation on Thrive Global that his drive for fighting against online-bullying stems from a traumatic experience at a summer camp when he was 13-years-old, where he was sexually assaulted by several members (and counselors) from his cabin. AboveTheLaw's Brian Cuban, brother to Mark Cuban, spoke with Rossow about how today's biggest issues involving bullying, #MeToo, and others impact the legal landscape.
"I don't want anyone to ever feel the isolation and darkness I felt for all those years," the young attorney explains. "Thankfully with mentors and friends like Brian, I've been able to address those demons over the years and help others who are afraid to speak out."
The two anti-bullying activists recently appeared on Cheddar TV, a millennial news network which runs off the floor of the New York Stock Exchange (NYSE). Rossow says that he has been blessed to be one of few who has thrived throughout the pandemic, aiding public relations agencies with their own clients, due to the decrease in resources, as well as film production studios and cannatech startups.
You can contact AR Media by emailing hello@armedia.biz and/or visiting the recently created Facebook page.
The Ultimate Guide to the Essential Social Skills in Business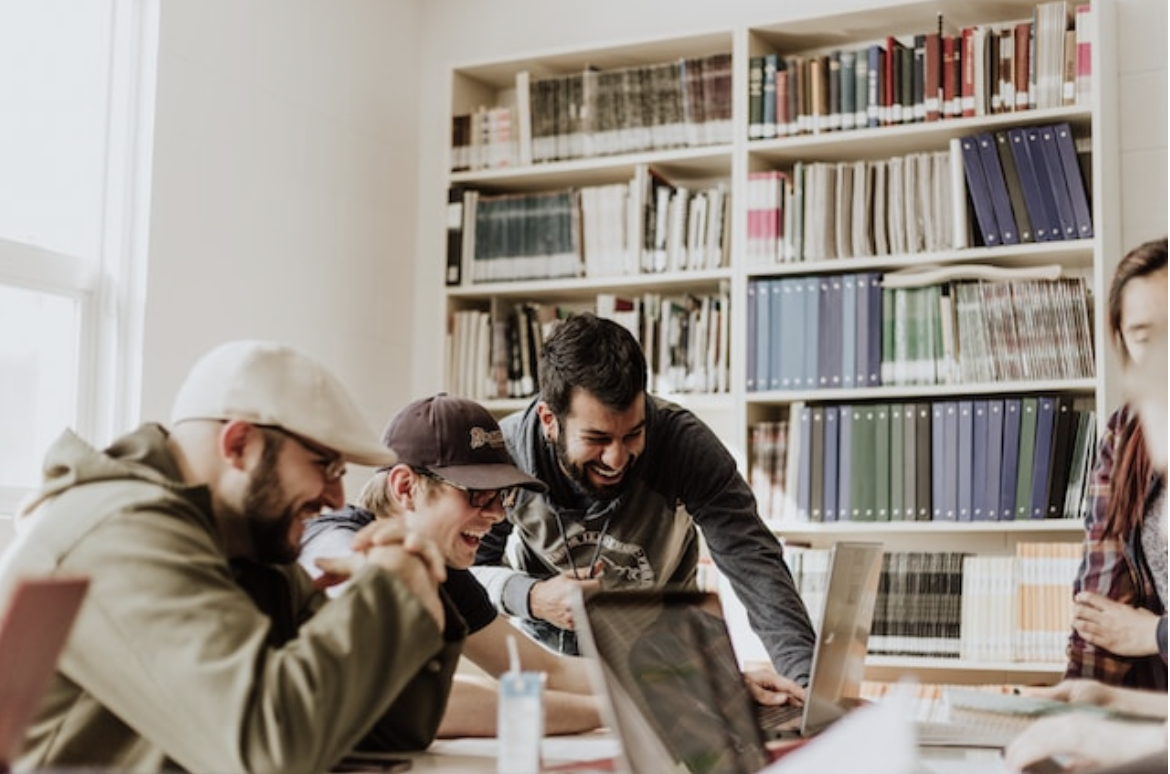 Effective communication and strong relationships are essential for success in the workplace. One factor that can greatly influence these qualities is emotional intelligence, often abbreviated as EQ. EQ refers to the ability to identify, understand, and manage one's own emotions, as well as the emotions of others. Research has shown that individuals with high levels of EQ are better equipped to handle stress, communicate effectively, and work collaboratively with others (Chamorro-Premuzic & Sanger, 2016).
Research has consistently shown that emotional intelligence (EQ) is an important predictor of job performance and success in the workplace. EQ is comprised of a set of skills that allow individuals to recognize, understand, and regulate their own emotions, as well as the emotions of others. In addition, individuals with high EQ are better able to communicate effectively, build relationships, and navigate complex social situations. As a result, they are often viewed as effective leaders and collaborators, and are more likely to achieve their personal and professional goals.
In fact, a number of studies have demonstrated the significant impact that EQ has on job performance and success. For example, one study of 85 upper-level managers found that those with higher EQ scores were rated as more effective leaders by their subordinates (Law, Wong, & Song, 2004). Another study of 151 employees found that those with higher EQ were more likely to be promoted within their organization over a five-year period (Carmeli, Brueller, & Dutton, 2009). These findings highlight the importance of EQ in the workplace and suggest that developing these skills can lead to significant benefits for both individuals and organizations.
According to a study conducted by TalentSmart, a leading provider of EQ assessments, EQ is responsible for 58% of success in all job types (Bradberry & Greaves, 2009). In contrast, IQ only accounts for about 4% of success in the workplace. This suggests that EQ is a crucial skill set for individuals in any professional field. Fortunately, EQ is a skill that can be developed and honed over time with practice and awareness.
There are several key components of EQ that are particularly important for success in the workplace. These include: 
Self-Regulation: This refers to your capacity to recognize and control your emotions. Sometimes treating them when they arise may be necessary. Understanding how to manage your anger is essential. However, it can also cover how to control the feelings you'll experience.
Self-Awareness: This implies recognizing and understanding your own feelings. Do noisy places make you nervous? Do other people talking over you make you angry? Knowing these truths about yourself shows that you are working on your self-awareness. Being conscious of yourself is necessary for this phase, which can be more complex than it sounds.
Socialization: This category focuses on your capacity to manage social interactions and direct relationships. It doesn't entail dominating others but knowing how to work with others to achieve your goals. This could entail presenting your ideas to coworkers, leading a team, or resolving a personal disagreement.
Motivation: Strong motivators include external forces like money, status, or suffering. Internal motivation, however, plays a significant role in Goleman's concept. By doing so, you demonstrate your ability to control your cause and initiate or continue initiatives of your own volition rather than in response to external demands.
Empathy: It's equally critical to be sensitive to others' feelings. This may entail learning to identify different emotional states in individuals — for example, can you tell the difference between someone at ease and someone anxious? — but it also requires comprehension of how other people may react to their current situation. Empathy is one of the essential traits in business and business leadership.
A thought leader in this space, Michael Ventura has built a career advising organizations on the importance of emotional intelligence in the workplace. In his book, Applied Empathy, Ventura highlights the value of empathy in business and provides strategies for developing and applying this skill set. With two decades of experience as a leader, facilitator, and educator, Ventura's work has made impact in with prestigious institutions such as Princeton University and the United Nations as well as corporate clients such as Google and Nike.
Through his work, Ventura advises leaders to focus on the development of EQ in order to help individuals improve their communication, collaboration, and leadership skills, ultimately leading to greater success in the workplace. Experts like Ventura continue to support the growing body of research on the value of EQ in business, and the evidence that organizations who invest in the EQ of their teams help to create a more empathetic and successful professional environment.
And it's worth noting that EQ isn't just important for individual success in the workplace, but also for overall organizational success. A study by the Center for Creative Leadership found that EQ was a better predictor of success than IQ or technical skills in the workplace, and that teams with higher levels of EQ tend to be more effective and productive (Boyatzis, Goleman, & Rhee, 1999). By cultivating a culture of empathy and emotional intelligence, organizations can improve their overall performance and create a more positive work environment for their employees.
In conclusion, emotional intelligence is a crucial component of success in the workplace, and individuals and organizations alike should prioritize the development of these skills. The ones that do not only develop a leading edge in their category, but also become a meaningful place to work for their teams. And in today's rapidly changing talent landscape, the retention of highly capable, emotionally intelligent leaders is one of the greatest keys to unlocking success.
References:
Boyatzis, R. E., Goleman, D., & Rhee, K. S. (1999). Clustering competence in emotional intelligence: Insights from the emotional competence inventory (ECI). In R. Bar-On & J. D. A. Parker (Eds.), Handbook of emotional intelligence (pp. 343-362). Jossey-Bass.
Bradberry, T., & Greaves, J. (2009). Emotional intelligence 2.0. TalentSmart.
Chamorro-Premuzic, T., & Sanger, M. N. (2016). Does employee happiness matter? Journal of Organizational Effectiveness: People and Performance, 3(2), 168-191.