Meet Gregory Allen Page, Martin Mooney, and The Vanguards Of Modern Impressionism
Market demand for modern impressionism has experienced a sharp uptick within the past decade.
Redolent of 19th century french impressionism, a cadre of young gifted modern impressionists has risen, buttressed by the substructure of a flourishing market underneath to support its advance into the contemporary art scene.
Today's impressionism- which like its 19th century French counterpart- is distinguished by its small, threadlike brushstrokes often depicting natural landscapes with a range of movement or passage of time- is best embodied by fashionable artists such as Martin Mooney, Kerry Hallam, Duaiv, and Gregory Allen Page.
The driving thrust of these works are the subtle, yet emotionally stirring portrayal of the dynamism in nature. Powerful scenes of rolling natural forces as interpreted through the perspective of the human emotions they elicit.
Duaiv and Gregory Allen Page's work– in particular- capture this dynamism with particular vigor.
Page's works- which are housed across leading galleries internationally- are known for establishing a flowing style of movement realism that has been a spark for other contemporary artists to try to echo in their own works.
Notable works of Page's – such as Giraffe's In Africa (as seen above) and the America's Cup Sailboat Race (see below) have set new touchstones for a charged depiction of movement within modern impressionism.
Other notable artists- such as Martin Mooney- take softer, more soothing approaches to landscapes.
In Mooney's paintings, the mood is less charged, more languid.
What defines value for each of these artists and their collector constituencies seems not to be the gusto of their works, but more precisely, how well they are able to execute on their own unique viewpoint of the wold.
So for the discerning collector seeking vitality, a Duaiv or a Page is a great place to start, and for the pleasant and picturesque look no further than Mooney.
SPOTLIGHT: Sweet vinyl by DREAMOUR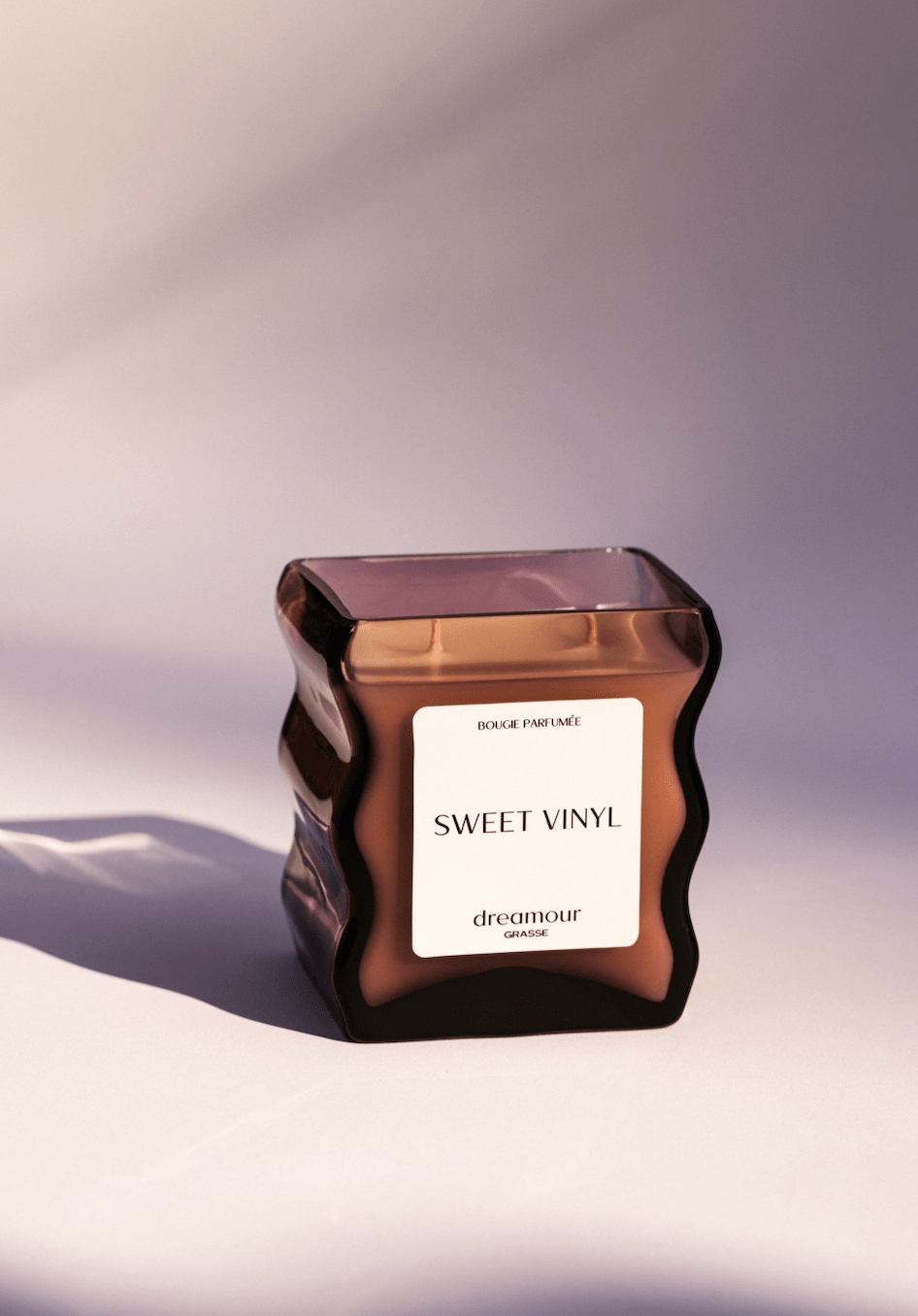 What happens when two immensely talented visionaries come together to create elegance and ingenuity in a sculptural glass fragranced candle? Dreamour. That is the long and short version of how Dreamour was created. Founded by Karissa Rowe and Neal Klotsman in late September 2022, Dreamour was founded with the goal of creating a luxury fragrance brand that operates at the intersection of functional art in the candle market space.
Rowe, a Parsons School of Design graduate, set out to fill the niche of integrating design in the candle marketplace. Unlike most candle vessels that are mass-produced, Dreamour's founders desired to prioritize the artisanal craftsmanship of glass in their production processes of the sculptural glass designs. This resulted in a long timeline of sourcing the globe for talented glass artisans who could transform a sketch into a functional and sophisticated candle vessel. Each and every candle vessel is hand-blown, inherently resulting in a one-of-a-kind product and unique experience for the consumer. These functional fragrant candles also act as a piece of décor due to its sculptural and alluring appearance.
Sweet Vinyl, Dreamour's first candle scent, fills the room with musky & leathery notes combined with earthy notes of vetiver and cypriol, topped with a citrus touch of bergamot and mandarin. The founders worked with master perfumers in Grasse, France, to create a scent that invoked notes of memorable moments, emphasizing high quality ingredients in the fragrances in a soy wax blend. This resulted in candles that consist of clean ingredients, a vegan formula, and is entirely cruelty-free.
It is the personification of the glass blowers' spirit, the heart of Grasse imprisoned in a bottle, and the narrative of two visionaries that sets Dreamour at the top of the candle market pedestal. Dreamour embodies the sophistication and savior-faire French perfumery as a luxury brand, while being a NYC based brand. Dreamour is currently stocked at Patron of the New in New York, along with other major designer luxury known brands. Rowe and Klotsman are currently expanding their production lines and will drop new fragrances and designs in early 2023. Don't expect anything ordinary with Dreamour, as they will continue to bring a unique perspective to the marketplace of home fragrances.
To find out more about Dreamour and their newest releases, you may visit the business's website dreamour.com or follow the company via its Instagram handle @dreamourshop.