Meet Jeremy Rudd: An upcoming talent ready to take over the Hollywood.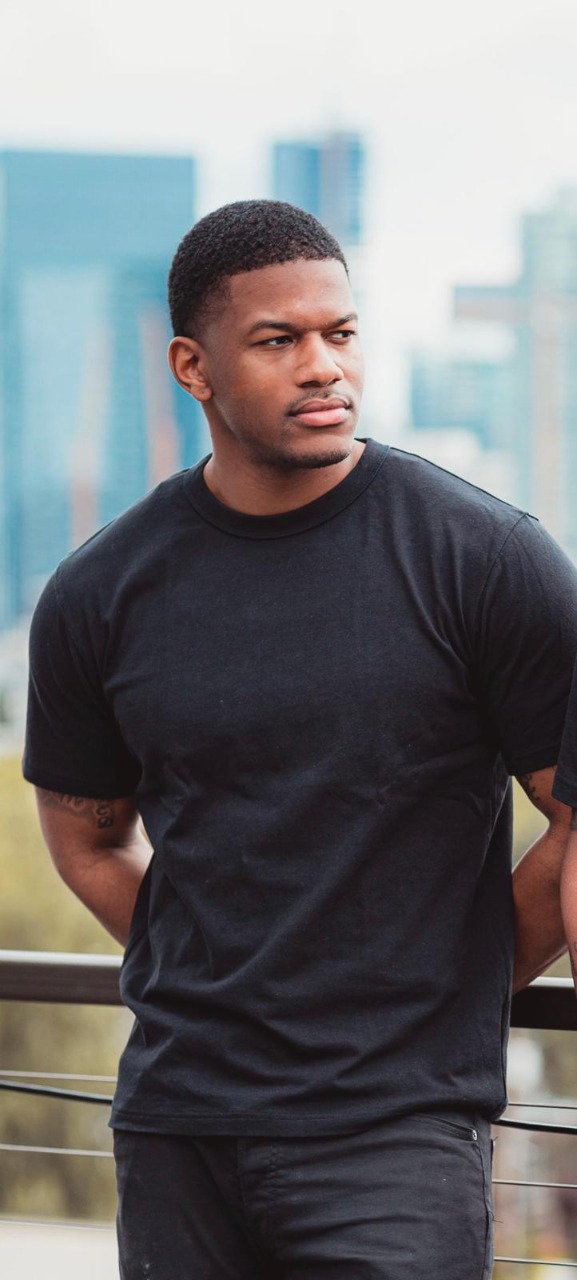 With grabbing the lead role in the movie "The Night of The Heist", Jeremy Rudd promises to be a star performer.
One of the widest industry in working is Entertainment Industry. It is huge like an ocean where we come across numerous talent entertaining and pouring happiness into lives of many audiences. But to survive and create one's own place in this industry is very tricky. There are endless competitions demanding talent beyond the limit. Meet one such talented man of the industry gaining success with his artistic performance – Jeremy Rudd, born and brought up in Seattle, Washington. He became familiar to the audience with his TV show City On a Hill, an American crime drama series created by Charlie MacLean, based on an original idea by Ben Affleck and MacLean, which was a big hit. His memorizing performance and talent was recognized throughout the industry which proved as a turning point of his career.
This American actor and model was very new to the industry,but his creative performances and artistic skills helped him to grab the attention of many millions. Since the age of 20, Jeremy always dreamt to see himself has an established actor, for which he worked constantly hard with full determination. But Jeremy was blessed more than even he thought of and gained massive success. He started his journey as a model and his first debut commercial was for Microsoft and his work was noticed by everyone and then there was no looking back and started his journey of actor very passionately.
In 2019 he worked in a first major film – The Cabin House based on a horror genre and the film did really well at the box office with Jeremy again appreciated for his performance. Today Jeremy is entertaining audiences with his back-to-back films and working on many advertising projects. His acting skills and charismatic personality engrosses the audience and leaves a long-lasting impression. Now Jeremy is working on his big project film – "The Night of The Heist" with lead role and the film is to be expected to feature on big screen in summer 2022. Main actors leading the role will be – Jeremy Rudd as Jason Maddox, Nathan Rudd as a Nick Maddox and Mike Merrill as a Carl Jackson. This is a much-awaited project for Jeremy and will surely win the heart of the audience with his dazzling performance.
In a sport span of time, Jeremy has been one of the most loved actors and has shown tremendous growth and potential of becoming a future star in Hollywood. Do follow him on Instagram @jeremyrudd3.
Courage the hallmark of Raja Syn's career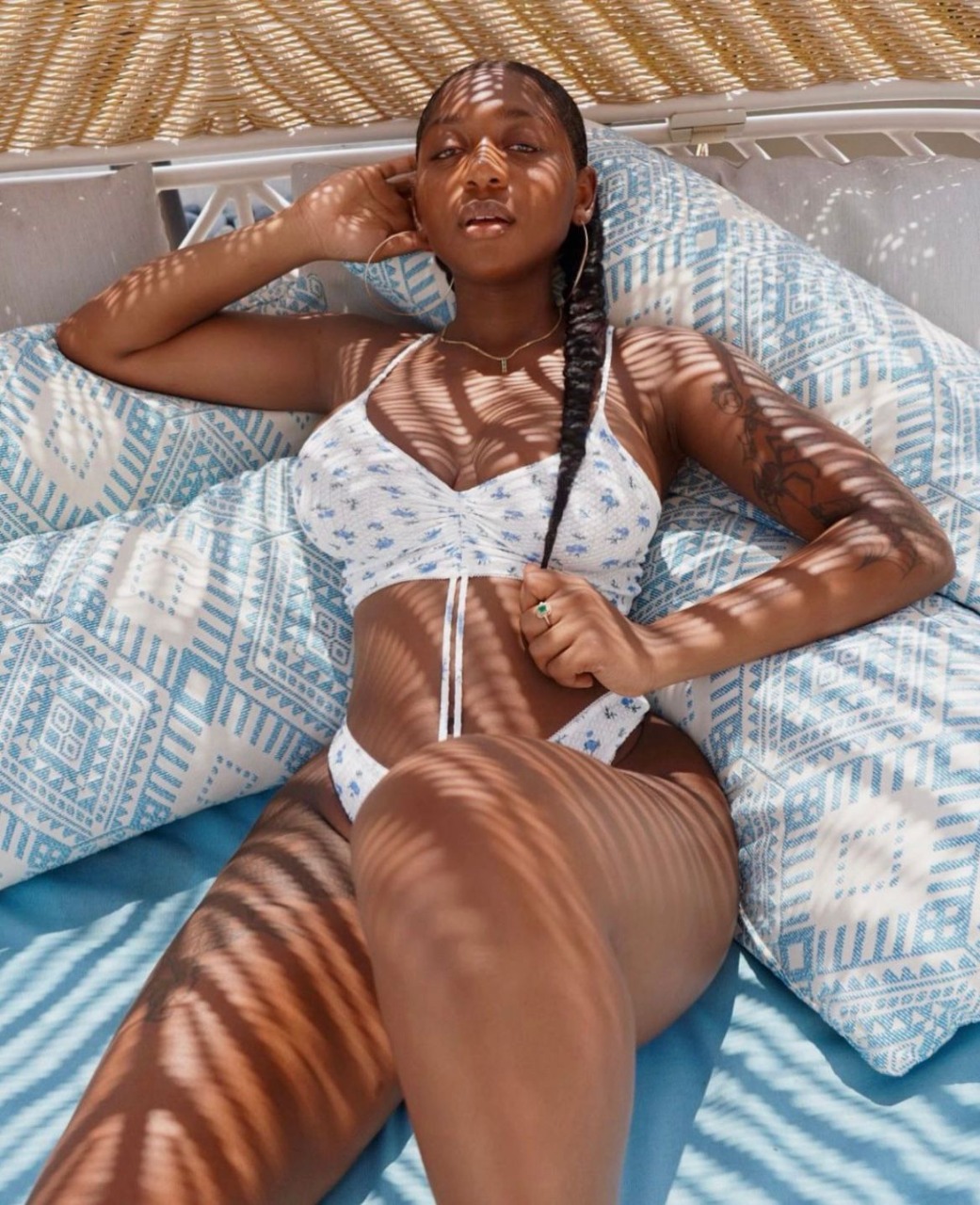 Raja Syn is a strong, courageous woman, and that has helped her launch what is certain to be an interesting career in the entertainment industry.
The Jamaican-born beauty had been told for years that she would be an excellent model given her hard-won curves and naturally-gorgeous genetics.
"Everyone always said I should model, but getting signed with an agency seemed impossible to me," she said.
But still, that didn't mean there wasn't a place for Raja to make a name for herself.
After she read the book "Rich Dad Poor Dad," which inspired her to seek out her own wealth – she knew exactly where she could find it.
"I turned to Instagram to build my brand. It has been the best thing I've ever did since," she added.
Path charted early
Raja was 17 (she graduated from high school a year early) when she moved to California after a semester of college didn't spark her interest as much as she'd hoped.
"I realized school wasn't my calling," said Raja, who has planned to major in foreign language with an emphasis in Chinese.
Instead, she decided the entertainment industry was where she would make a name for herself.
"'Rich Dad Poor Dad' changed my whole idea of life," Raja said. "In that same month I took influencing seriously. Instagram was where I started. From a year of having my Instagram my account reached 300,000 followers. I've gained lots of support from other influencers and celebrities as well."
She has done it all from Atlanta, a bustling entertainment city that better suits her as well as her brand.
"I moved to Atlanta for a fresh start after realizing Atlanta is the best place to start a career in the entertainment industry as a black girl," she said. (Raja joins a wealth of other celebs that have made the southern city their home.)
Bigger, better dreams
And while her Instagram and other influencer accounts are thriving, Raja continues to consider other opportunities in the industry to keep things fresh.
"I currently do paid photo shoots, music videos, Instagram influencing, Onlyfans, and crypto trading," she said. "I aspire to be a tv personality with my own show. I plan on writing my own book soon. I can sing, too, but I'm not really focused on a music career. It might happen. Right now, I'm just moving wherever the universe takes me."
The loyal fan base she's amassed so far – luring them in with sexy photos and steamy video shoots – will absolutely be along for the ride.
For more information on Raja Syn, check out her Instagram – @rajasyn.