How you can Overcome Trauma And Build New Relationships, with Bella Maree Lane International Heart Wound Healer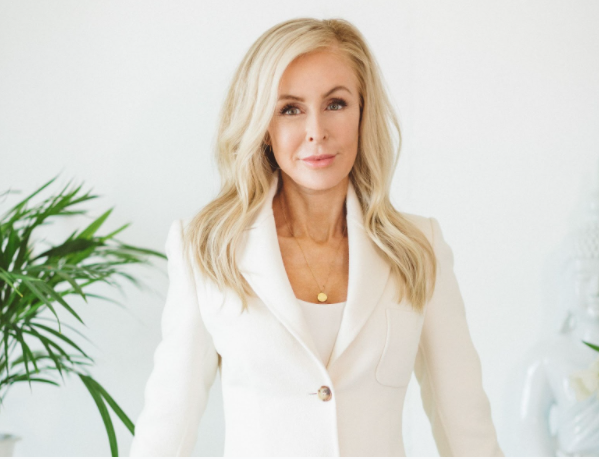 Humans are hard-wired for connection and most of us are motivated to find love in our lives. 
You may have grown up with stories of happy endings and finding your one true love, yet somehow along the way a different  story has become imprinted and this has become a roadblock to love for you, with no easy detour. 
Bella Maree Lane is an international heart wound healer who has experienced firsthand the destructive effects of trauma and created a path to help herself and you to build happier healthier relationships. 
"Without healing past trauma, you are destined to repeat the same mistakes over and over," she explains. "Once you begin to heal you begin to think, feel, and behave in different ways, and who you attract completely changes. "
A self-professed romantic and an incurable optimist, the source of Bella Maree's trauma is clearly written in her past. For some, she claims, the trauma story isn't so obvious and can only be addressed by gently peeling back the layers, exposing it for what it is, and healing the deepest wounds. 
"There is no detour around your pain. If you try and circumvent feeling it, you simply suppress it. If you refuse to feel it, you won't heal it! You are wired  to avoid pain so it's natural not to want to relive painful experiences, but it is necessary because when heart wounds are left unhealed, they create unconscious, destructive life patterns," she says. 
Maya Angelou famously said, 'I've learned that people will forget what you said, people will forget what you did, but people will never forget how you made them feel.' 
Trauma begins with how you felt in a certain situation, explains Bella Maree, whether the abuse was real or perceived. "For many of us it began with our families, childhood trauma that we buried because we didn't know how to deal with it, it carries through to our early relationships and continues until we address the beliefs formed by trauma."
"When you have an unhealed trauma, you see things through a particular lens and if you don't heal the wound, you are highly likely to make the same choices and decisions that lead to  painful outcomes. This is how people get stuck in destructive, repetitive life patterns. If you refuse to do the work, you will keep getting the same lesson presented until you finally understand," she explains. 
Navigating The Roadblocks To Happiness
Having spent decades studying various healing modalities whilst working to heal the traumatic scars left by her history of abuse and toxic relationships, Bella Maree is now a much sought-after therapist and relationship expert. She offers a range of group workshops and personalized programs that include 'Emotional Freedom and Learning Love Therapy', 'Relationship Enrichment', and 'Conscious Intimacy'. 
Through her courses and a growing community on social media, Bella Maree is both present and generous with her time. In her experience, it was not until she realized that she was never going to change the people she chose, until the healing process began to shed light on the 'why' behind her choices. 
Bella says that most of us have experienced heartbreak and how we deal with it is very personal. Given that we are hardwired to avoid pain, most of us have declined the heart healing work necessary to recover and to learn to rebuild the trust that enables us to open to love again. "It's natural for us to look outward to blame those arounds us but healing is an inward journey and so starts with you."
The softly spoken healer points out that although much of her work revolves around building healthy relationships, she shies away from calling herself a dating guru. Although the feedback from those who have worked with her outlines transformative experiences; of falling in love again and forging deeper connections with partners,this is the by-product of her clients doing their inner work. She says the process is ultimately deeply personal. 
"The journey to find love is the most fertile ground for your personal growth. The journey is full of twists and turns and knowing how to navigate these makes the experience positive regardless of the short-term outcome."
There's No Magic Wand
"People want a magic wand but real life does not work that way. In my experience, the universe brings us different people and experiences to show us where we still get triggered and our triggers expose the part of us that is not yet healed. This is the gold and gift inside all relationships."
An Australian by birth, Bella Maree now resides in LA where she has built her practice. Covid created the opportunity to take much of her work online and build a community that she supports through online presentations and one-on-one sessions. 
"The fish does not see the water that it swims in, much like likewise we have a limited ability to see ourselves clearly. That is why working with a practitioner is so helpful, they can see your entire landscape. Willingness to self-reflect is the key to transformation and healing," she explains. 
Your Traumas Become Your Shadow
"Your traumas become your shadow, they follow you everywhere from one relationship to the next. Each relationship may be different but the outcome will be the same, it's like building a house on cracked foundations. Gaining perspective and awareness are the first steps to healing and ultimately lead to releasing us from our own destructive, debilitating patterns." 
Bella Maree Lane has banished the shadows in her own life and through her work, she helps her clients to find their way into the light, release the pain and fear they have held on to, and learn about what brings them joy. 
Her site has become a valuable resource for those who recognize the repetitive patterns appearing in their lives and are willing to work through their pain. Bella Maree believes that healing the wounds of the heart and building a healthy relationship with yourself is the key to finding happiness in your life, regardless of whether that is with or without a partner. 
The heart-wound therapist is now in her 6th decade and brings a lifetime of experience and healing to her work with clients. Once she found the key to her own happiness, it became her mission to help others. She recently started dating again after many years of personal work and the fact that she is optimistic about the future of her own relationships is a testament to the groundbreaking work she is doing.
Why Kareem Hassan believes self-employment is the key to true freedom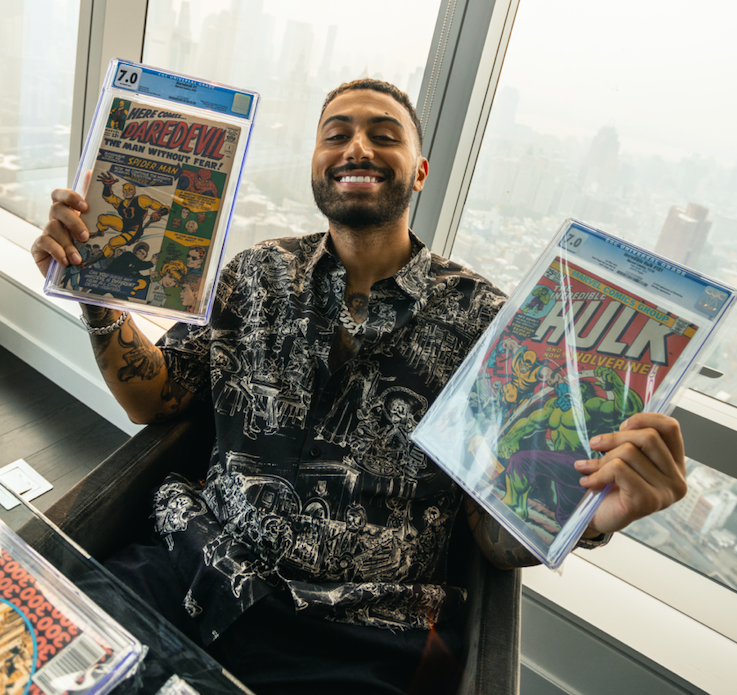 To those working a 9-to-5, self-employment often presents itself as a daunting choice; there is a considerable risk involved but, at the same time, a lot of freedom to be enjoyed. On the other hand, freelancers and entrepreneurs also have to deal with 'clients from hell' at times, making them question whether self-employment was the right choice. According to Kareem Hassan, whatever be your view of being your own boss, you cannot deny the freedom that comes along with it. Here, he explains why he believes self-employment is the key to true freedom.
Kareem Hassan runs a 3D printing service and trades collectibles, which have catapulted him into immeasurable success. From early on, Kareem knew that he wanted to be his own boss; he wasn't cut out for the 9-to-5 grind. Fueled by his passion for entrepreneurship, he began working to create a business where he could truly love and enjoy what he does.
True success to Kareem means freedom, both financial and time. It also means the freedom to be able to share your knowledge with others and to do what you want, when you want. In addition to running his business, Kareem Hassan has also ventured into creating digital art and investing in NFTs. He says that all this would not have been possible had he been working a regular 9-to-5. Instead, he would be stuck doing the same tasks with minimal returns and an even lower growth ceiling.
Another reason why Kareem Hassan vouches for self-employment is that it enables you to retire early. According to Hassan, being your own boss gives you the freedom to stop when you think you've accumulated enough wealth and secured enough investments. Once you achieve what you want and have your financial future secured, you can retire from work and pursue anything you want in life.
When he first got started, Kareem Hassan was not sure where this journey would lead him, but he had a firm conviction to see it to the end. He dropped out of college after two years to take care of his family. He began by investing the little he had in collectibles like comic books, rare items, trading cards, and toys. Seeing an opportunity when the popularity of comic books regained momentum in pop culture, Kareem jumped at it and established his business.
According to Kareem, besides success, freedom is the greatest thing about self-employment. Your time is your most valuable asset, and having time freedom is like having a blank canvas; you can fill it with anything you want and create magic. Knowing this, Kareem Hassan says that he wouldn't trade that freedom for anything. He also points out that self-employment lets you choose the people you surround yourself with and create diverse networks.
Even as he explains these benefits, Kareem Hassan cautions people against assuming that self-employment is the easy way out. In fact, the entrepreneurial journey can be one of the toughest roads to travel, but it is also worth every sleepless night. Moreover, working at something you are passionate about gives you a broader view of everything, making it easier to navigate these challenges.
Despite the challenges of entrepreneurship, Kareem Hassan says that being your own boss is so much better than working for someone else. "When done right, self-employment allows you to live your dream life," he concludes.