How you can Overcome Trauma And Build New Relationships, with Bella Maree Lane International Heart Wound Healer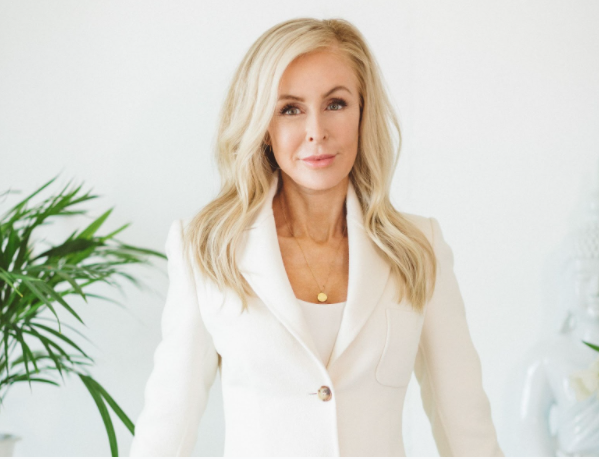 Humans are hard-wired for connection and most of us are motivated to find love in our lives. 
You may have grown up with stories of happy endings and finding your one true love, yet somehow along the way a different  story has become imprinted and this has become a roadblock to love for you, with no easy detour. 
Bella Maree Lane is an international heart wound healer who has experienced firsthand the destructive effects of trauma and created a path to help herself and you to build happier healthier relationships. 
"Without healing past trauma, you are destined to repeat the same mistakes over and over," she explains. "Once you begin to heal you begin to think, feel, and behave in different ways, and who you attract completely changes. "
A self-professed romantic and an incurable optimist, the source of Bella Maree's trauma is clearly written in her past. For some, she claims, the trauma story isn't so obvious and can only be addressed by gently peeling back the layers, exposing it for what it is, and healing the deepest wounds. 
"There is no detour around your pain. If you try and circumvent feeling it, you simply suppress it. If you refuse to feel it, you won't heal it! You are wired  to avoid pain so it's natural not to want to relive painful experiences, but it is necessary because when heart wounds are left unhealed, they create unconscious, destructive life patterns," she says. 
Maya Angelou famously said, 'I've learned that people will forget what you said, people will forget what you did, but people will never forget how you made them feel.' 
Trauma begins with how you felt in a certain situation, explains Bella Maree, whether the abuse was real or perceived. "For many of us it began with our families, childhood trauma that we buried because we didn't know how to deal with it, it carries through to our early relationships and continues until we address the beliefs formed by trauma."
"When you have an unhealed trauma, you see things through a particular lens and if you don't heal the wound, you are highly likely to make the same choices and decisions that lead to  painful outcomes. This is how people get stuck in destructive, repetitive life patterns. If you refuse to do the work, you will keep getting the same lesson presented until you finally understand," she explains. 
Navigating The Roadblocks To Happiness
Having spent decades studying various healing modalities whilst working to heal the traumatic scars left by her history of abuse and toxic relationships, Bella Maree is now a much sought-after therapist and relationship expert. She offers a range of group workshops and personalized programs that include 'Emotional Freedom and Learning Love Therapy', 'Relationship Enrichment', and 'Conscious Intimacy'. 
Through her courses and a growing community on social media, Bella Maree is both present and generous with her time. In her experience, it was not until she realized that she was never going to change the people she chose, until the healing process began to shed light on the 'why' behind her choices. 
Bella says that most of us have experienced heartbreak and how we deal with it is very personal. Given that we are hardwired to avoid pain, most of us have declined the heart healing work necessary to recover and to learn to rebuild the trust that enables us to open to love again. "It's natural for us to look outward to blame those arounds us but healing is an inward journey and so starts with you."
The softly spoken healer points out that although much of her work revolves around building healthy relationships, she shies away from calling herself a dating guru. Although the feedback from those who have worked with her outlines transformative experiences; of falling in love again and forging deeper connections with partners,this is the by-product of her clients doing their inner work. She says the process is ultimately deeply personal. 
"The journey to find love is the most fertile ground for your personal growth. The journey is full of twists and turns and knowing how to navigate these makes the experience positive regardless of the short-term outcome."
There's No Magic Wand
"People want a magic wand but real life does not work that way. In my experience, the universe brings us different people and experiences to show us where we still get triggered and our triggers expose the part of us that is not yet healed. This is the gold and gift inside all relationships."
An Australian by birth, Bella Maree now resides in LA where she has built her practice. Covid created the opportunity to take much of her work online and build a community that she supports through online presentations and one-on-one sessions. 
"The fish does not see the water that it swims in, much like likewise we have a limited ability to see ourselves clearly. That is why working with a practitioner is so helpful, they can see your entire landscape. Willingness to self-reflect is the key to transformation and healing," she explains. 
Your Traumas Become Your Shadow
"Your traumas become your shadow, they follow you everywhere from one relationship to the next. Each relationship may be different but the outcome will be the same, it's like building a house on cracked foundations. Gaining perspective and awareness are the first steps to healing and ultimately lead to releasing us from our own destructive, debilitating patterns." 
Bella Maree Lane has banished the shadows in her own life and through her work, she helps her clients to find their way into the light, release the pain and fear they have held on to, and learn about what brings them joy. 
Her site has become a valuable resource for those who recognize the repetitive patterns appearing in their lives and are willing to work through their pain. Bella Maree believes that healing the wounds of the heart and building a healthy relationship with yourself is the key to finding happiness in your life, regardless of whether that is with or without a partner. 
The heart-wound therapist is now in her 6th decade and brings a lifetime of experience and healing to her work with clients. Once she found the key to her own happiness, it became her mission to help others. She recently started dating again after many years of personal work and the fact that she is optimistic about the future of her own relationships is a testament to the groundbreaking work she is doing.
E-Commerce Newcomer Temu Seeks to Democratize Shopping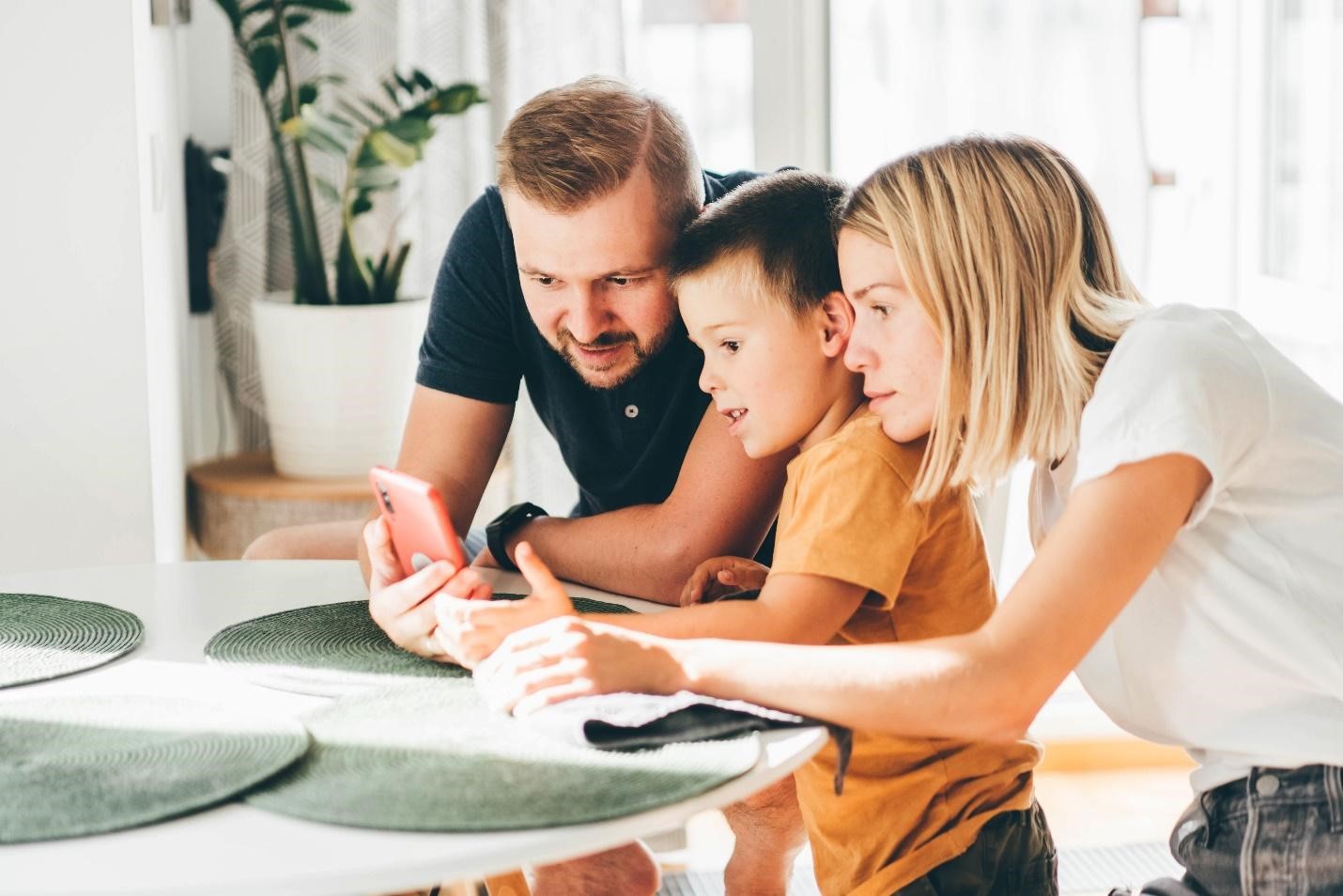 Online marketplace Temu aims to redefine shopping and democratize access to affordable and high-quality global products and experiences for every American.
Americans are in for a new shopping experience with the arrival of Temu, a new online marketplace that offers fresh and exciting products across different categories for every lifestyle, hobby, or occasion.
With thousands of new products added daily, Temu will feature a wide range of products at competitive prices from fashion to jewelry, beauty and health, home décor and electronics, and more. Customers can browse a personalized selection of these categories from the app and checkout in a few taps. Exclusive deals, discounts, and vouchers are also widely available and updated daily across the platform.
Launched in September 2022, Temu is the latest addition to a host of successful e-commerce retailers such as Amazon, eBay, Etsy, and Shein. With the mission of making global products more accessible, and with the challenging presence of an unprecedented economic slowdown in mind for its consumers, the cross-border e-commerce platform aims to empower buyers in their shopping choices, giving them more ways to improve their quality of life.
The shopping site makes its entry into the American market by positioning itself as every American's go-to destination for all things shopping. Expanding consumer choice in a crowded e-commerce marketplace is among its top priorities. By democratizing high-quality shopping, Temu allows shoppers to enjoy affordable access to the comforts and conveniences of life. 
With only two weeks in operation, the e-commerce site is already being touted as a potential major competitor to e-commerce giants because of its affordable price points and easy, stress-free shopping experience. The Temu app topped the shopping app category on Sept. 17 on the Google Play Store, an early indication of its popularity with consumers.
By drawing on its extensive global supply chain and technology, Temu allows its customers to experience new and exciting products at a much lower price compared to other e-commerce platforms. All products are sourced from a network of top-notch global suppliers cultivated by Temu's sister company, Pinduoduo. Both companies operate under Nasdaq-listed PDD, which has built up an e-commerce following of close to 900 million active buyers. Pinduoduo works with more than 11 million merchants globally and processed over 61 billion orders in 2021 alone.
"We are fortunate to have access to deep expertise in product sourcing and execution through our sister company," a Temu spokesperson said in a release. "This stands us in good stead to deliver an unparalleled shopping experience to our customers."