How you can Overcome Trauma And Build New Relationships, with Bella Maree Lane International Heart Wound Healer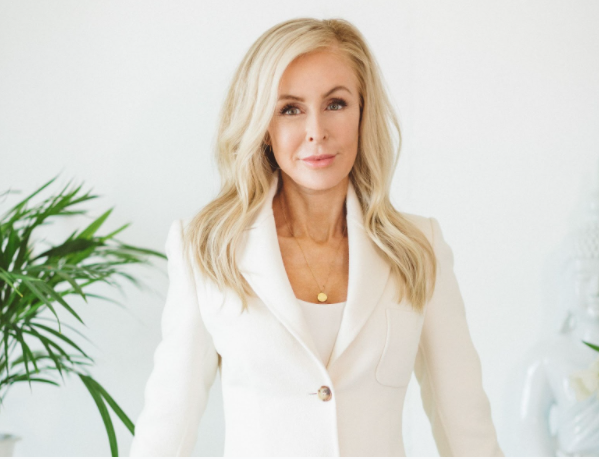 Humans are hard-wired for connection and most of us are motivated to find love in our lives. 
You may have grown up with stories of happy endings and finding your one true love, yet somehow along the way a different  story has become imprinted and this has become a roadblock to love for you, with no easy detour. 
Bella Maree Lane is an international heart wound healer who has experienced firsthand the destructive effects of trauma and created a path to help herself and you to build happier healthier relationships. 
"Without healing past trauma, you are destined to repeat the same mistakes over and over," she explains. "Once you begin to heal you begin to think, feel, and behave in different ways, and who you attract completely changes. "
A self-professed romantic and an incurable optimist, the source of Bella Maree's trauma is clearly written in her past. For some, she claims, the trauma story isn't so obvious and can only be addressed by gently peeling back the layers, exposing it for what it is, and healing the deepest wounds. 
"There is no detour around your pain. If you try and circumvent feeling it, you simply suppress it. If you refuse to feel it, you won't heal it! You are wired  to avoid pain so it's natural not to want to relive painful experiences, but it is necessary because when heart wounds are left unhealed, they create unconscious, destructive life patterns," she says. 
Maya Angelou famously said, 'I've learned that people will forget what you said, people will forget what you did, but people will never forget how you made them feel.' 
Trauma begins with how you felt in a certain situation, explains Bella Maree, whether the abuse was real or perceived. "For many of us it began with our families, childhood trauma that we buried because we didn't know how to deal with it, it carries through to our early relationships and continues until we address the beliefs formed by trauma."
"When you have an unhealed trauma, you see things through a particular lens and if you don't heal the wound, you are highly likely to make the same choices and decisions that lead to  painful outcomes. This is how people get stuck in destructive, repetitive life patterns. If you refuse to do the work, you will keep getting the same lesson presented until you finally understand," she explains. 
Navigating The Roadblocks To Happiness
Having spent decades studying various healing modalities whilst working to heal the traumatic scars left by her history of abuse and toxic relationships, Bella Maree is now a much sought-after therapist and relationship expert. She offers a range of group workshops and personalized programs that include 'Emotional Freedom and Learning Love Therapy', 'Relationship Enrichment', and 'Conscious Intimacy'. 
Through her courses and a growing community on social media, Bella Maree is both present and generous with her time. In her experience, it was not until she realized that she was never going to change the people she chose, until the healing process began to shed light on the 'why' behind her choices. 
Bella says that most of us have experienced heartbreak and how we deal with it is very personal. Given that we are hardwired to avoid pain, most of us have declined the heart healing work necessary to recover and to learn to rebuild the trust that enables us to open to love again. "It's natural for us to look outward to blame those arounds us but healing is an inward journey and so starts with you."
The softly spoken healer points out that although much of her work revolves around building healthy relationships, she shies away from calling herself a dating guru. Although the feedback from those who have worked with her outlines transformative experiences; of falling in love again and forging deeper connections with partners,this is the by-product of her clients doing their inner work. She says the process is ultimately deeply personal. 
"The journey to find love is the most fertile ground for your personal growth. The journey is full of twists and turns and knowing how to navigate these makes the experience positive regardless of the short-term outcome."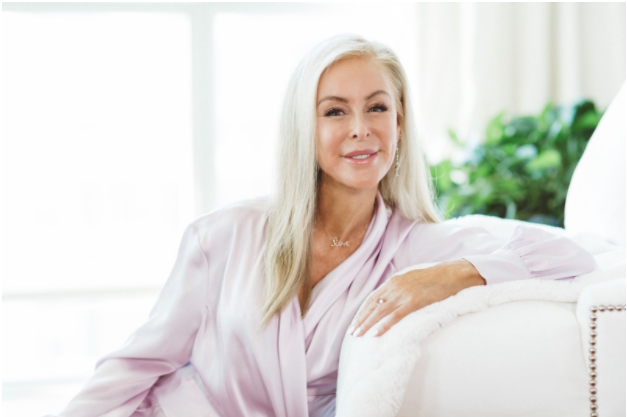 There's No Magic Wand
"People want a magic wand but real life does not work that way. In my experience, the universe brings us different people and experiences to show us where we still get triggered and our triggers expose the part of us that is not yet healed. This is the gold and gift inside all relationships."
An Australian by birth, Bella Maree now resides in LA where she has built her practice. Covid created the opportunity to take much of her work online and build a community that she supports through online presentations and one-on-one sessions. 
"The fish does not see the water that it swims in, much like likewise we have a limited ability to see ourselves clearly. That is why working with a practitioner is so helpful, they can see your entire landscape. Willingness to self-reflect is the key to transformation and healing," she explains. 
Your Traumas Become Your Shadow
"Your traumas become your shadow, they follow you everywhere from one relationship to the next. Each relationship may be different but the outcome will be the same, it's like building a house on cracked foundations. Gaining perspective and awareness are the first steps to healing and ultimately lead to releasing us from our own destructive, debilitating patterns." 
Bella Maree Lane has banished the shadows in her own life and through her work, she helps her clients to find their way into the light, release the pain and fear they have held on to, and learn about what brings them joy. 
Her site has become a valuable resource for those who recognize the repetitive patterns appearing in their lives and are willing to work through their pain. Bella Maree believes that healing the wounds of the heart and building a healthy relationship with yourself is the key to finding happiness in your life, regardless of whether that is with or without a partner. 
The heart-wound therapist is now in her 6th decade and brings a lifetime of experience and healing to her work with clients. Once she found the key to her own happiness, it became her mission to help others. She recently started dating again after many years of personal work and the fact that she is optimistic about the future of her own relationships is a testament to the groundbreaking work she is doing.
Who Should Consider Buying a Universal Life Insurance Policy?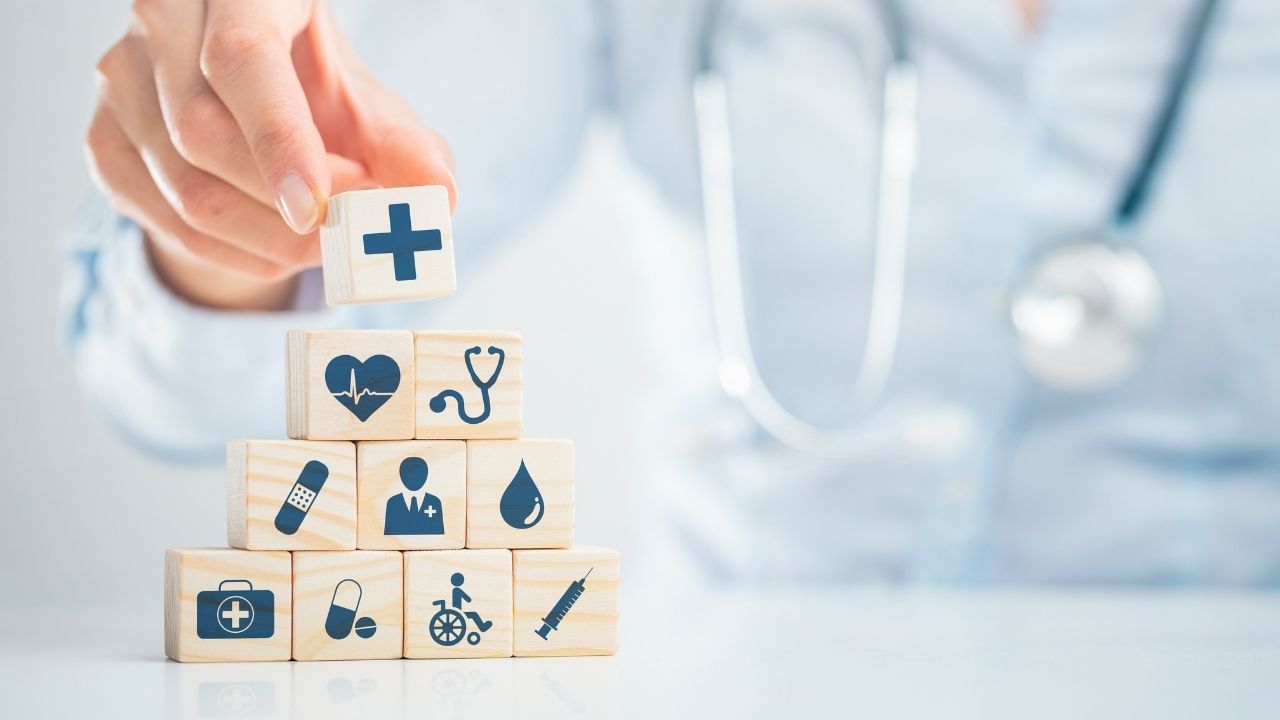 Universal life insurance is a type of permanent life insurance policy. That means it covers you for life and comes with a cash value growth component. Once you build enough cash value, you can withdraw from or borrow against it. You also receive the full value minus surrender charges if you surrender the policy. Universal life insurance also lets you increase your death benefit or decrease your premiums, providing you with more flexibility.
All these features make universal life insurance a good potential investment for many types of people. With that in mind, this article will cover several circumstances where getting a universal life insurance policy can be helpful.
1. Those who need lifelong coverage
Universal life insurance offers lifelong coverage as long as you stay current on your premium payments. That means, unlike with term life insurance, you don't need to worry about your policy expiring.
Another benefit to lifelong coverage is that you can lock in your premiums for the rest of your life. Life insurance premiums rise with age, but once you buy life insurance, your premiums remain fixed unless you adjust them within your policy.
2. Parents with multiple children
Raising a child can cost an average of almost $13,000 per year. Plus, parents may have to save money for each child's college education. This can make it challenging for one parent to raise multiple children if their partner passes away — even if both partners earn incomes.
Universal life insurance can help alleviate      these worries. If you pass away, your partner will receive a substantial death benefit to replace your income, pay off debts, and set aside money for the future.
Thanks to the cash value, universal life insurance can also help you raise your children even if you don't pass away. Over time, your cash value may grow quite large. You can withdraw from or borrow against it at favorable terms and low rates. This offers you the funds to pay for family expenses and potentially cover your children's college educations. Finally, if you ever need to change coverage to save money on premiums or up your death benefit, universal life insurance lets you do that.
3. Those who want to build wealth
A universal life insurance policy's cash value can offer a source of wealth for policyholders. As mentioned, you can withdraw from it when it grows large enough, although you must be aware of any tax consequences. Y     ou can also borrow against it at low rates. However, you must make sure the loan balance doesn't grow larger than the cash value, or the policy could lapse. Finally, if you decide you no longer need life insurance and surrender the policy, you can receive all of your cash value minus surrender charges.
In any case, this cash value can offer a significant source of wealth when used wisely. You could use the proceeds to refinance or pay off debt, supplement your retirement funds, make large purchases, travel, and more.
The bottom line
Universal life insurance can fit many people's needs. It offers lifelong coverage, which allows you to get a policy early and lock in premiums without worrying about coverage expiring.
Families with many children can find it useful as well. You can rest assured that your partner and children will be protected if you pass away. Plus, you can use the cash value to help cover childcare costs and future expenses, like education.
Finally, anyone who wants to build wealth could find universal life insurance helpful. You can withdraw or borrow from the cash value to travel, pay off debt, boost your retirement funds, and more. So, consider looking for universal life insurance if any of these describe your situation and financial needs.