An Upcoming Top-Notch Collaboration In The Fashion World: Surbhi Jyoti X Bunaai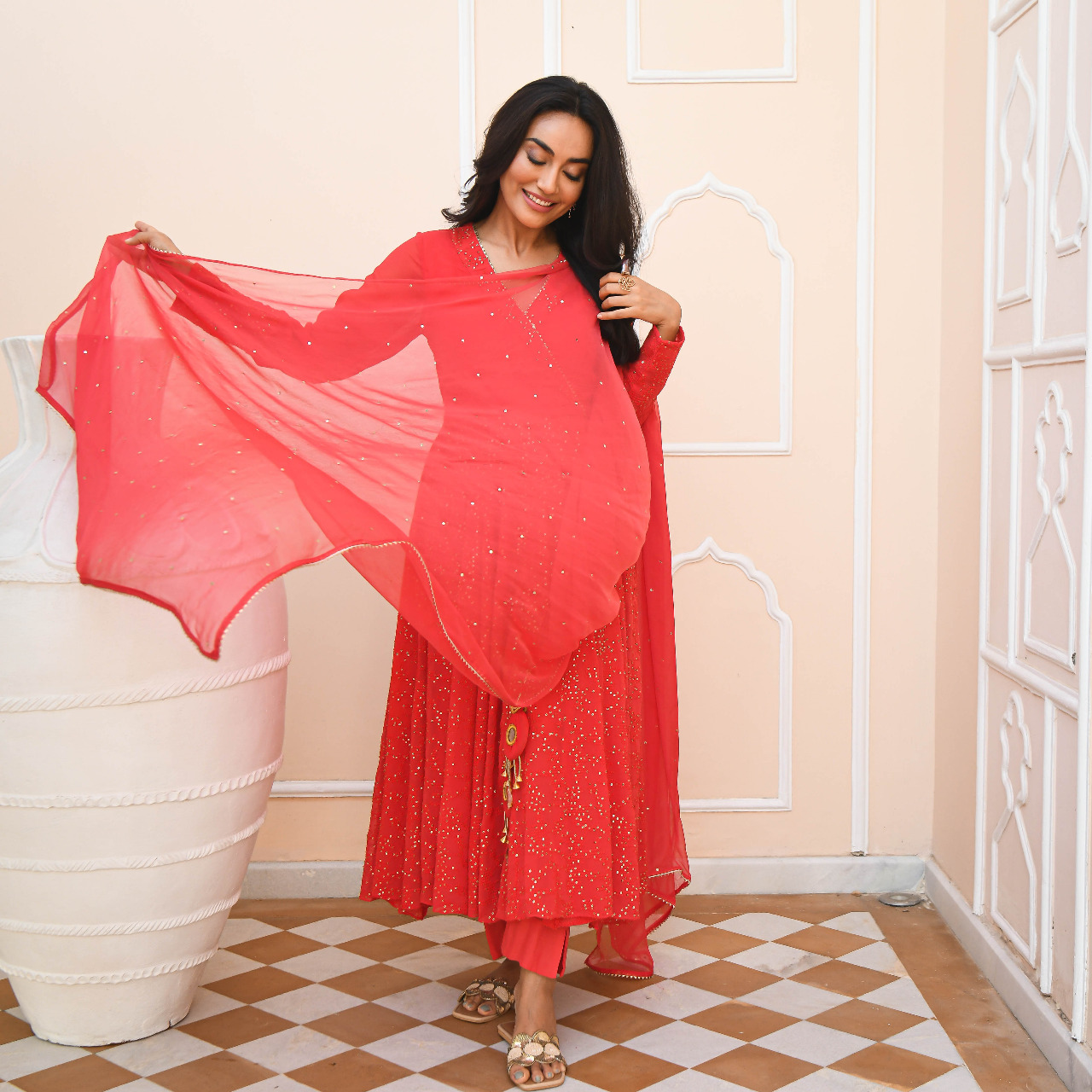 The world of fashion is not so unconventional anymore. With several well-established brands and editions in the field, many new businesses are also coming up. The industry in itself is a dynamic one. The makers have to be updated both in terms of rising trends, and consumer preferences in line with comfort and affordability. There are many big players in the market, be it the world-famous International brands, or those set up in India that has gained popularity. But another aspect that is quite specific to the fashion industry is its incorporation with many brands which have a core, integral origin in the country. Several fashion enthusiasts have successfully created a brand that represents their take on fashion and associates its designs with the land of the region. Rich in culture and heritage, it is a part of Indian tradition and represents the country all over the world through its popularity and prominence.
Bunaai, founded by Pari Poonam Choudhary, is one such brand. Having its roots in the pink city of Jaipur, Bunaai is a fashion brand dealing in Indian women's wear. Its breathtakingly beautiful designs are a portrayal of Jaipur's culture and heritage. Coming from the culturally rich region of Rajasthan, a diverse range of handcrafted and artistic designs are offered. Bridging the gap between the skilled localities and commercial corporations, Bunaai proudly hires the local artisans of the region who are best connected to their tradition and culture. Their skill, expertise, and flawlessness are very clearly visible in Bunaai's products. Having gained amazing experience and knowledge about the fashion field and market, the brand is on a path of shining success.
Reflecting more about their fashion lines, and accomplishments, Bunaai recently added a new catalog to their brand name. In association with this new launch, they've also hit another popularity checkpoint by joining hands with the very famous and widely appreciated Indian television actress Surbhi Jyoti. Exclusive titled as Surbhi Jyoti x Bunaai, this collection is all set to make the coming festive season more colorful and lively. Surbhi, an extremely talented face of the television world has an intrinsic charm and zeal which now will represent the brand. She is all set to add her glamour and vibrancy to this one-of-a-kind festive collection by Bunaai. This bewitching collection is delicately handcrafted in beautiful georgette, organza, jacquard, cotton fabrics with intricate embroideries. Beautifully crafted in radiant hues, Surbhi Jyoti x Bunaai is decorated with sparkling sequins and gold and silver zari threads. The ensembles have a touch of heritage craftsmanship and allure of Jaipur's royal and majestic culture. The high appealing and enchanting designs are what every girl needs this festive season. Surbhi's association with the brand further adds more authenticity and a magnetic vibe to the collection. With her transparent and charming personality, Surbhi Jyoti has a huge fan following of young individuals looking up to her. This legitimacy and admiration will be very well reflected in the launch of Surbhi Jyoti x Bunaai.
Hitting the webshop www.bunaai.com on 8th July 2021, Surbhi Jyoti x Bunaai is all set to captivate its women customers with its unreal beauty and designs.
Why Kareem Hassan believes self-employment is the key to true freedom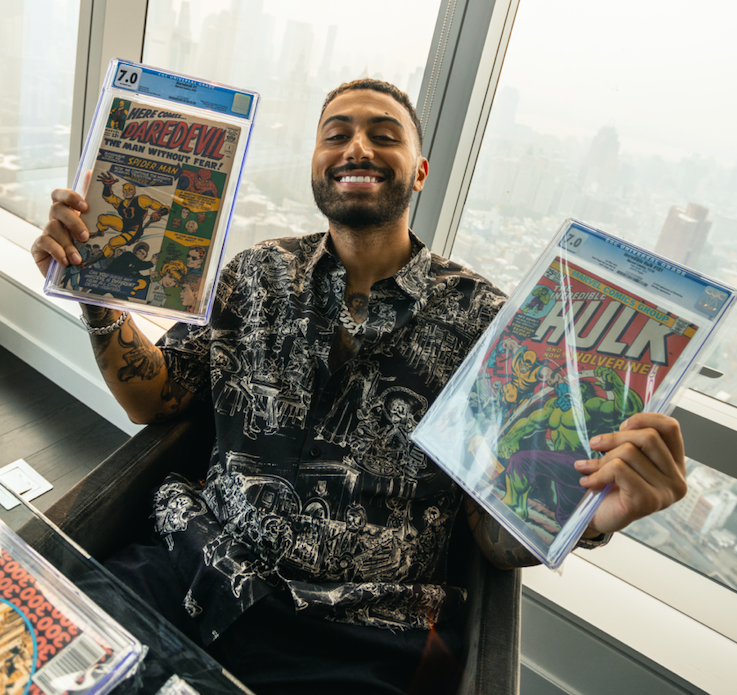 To those working a 9-to-5, self-employment often presents itself as a daunting choice; there is a considerable risk involved but, at the same time, a lot of freedom to be enjoyed. On the other hand, freelancers and entrepreneurs also have to deal with 'clients from hell' at times, making them question whether self-employment was the right choice. According to Kareem Hassan, whatever be your view of being your own boss, you cannot deny the freedom that comes along with it. Here, he explains why he believes self-employment is the key to true freedom.
Kareem Hassan runs a 3D printing service and trades collectibles, which have catapulted him into immeasurable success. From early on, Kareem knew that he wanted to be his own boss; he wasn't cut out for the 9-to-5 grind. Fueled by his passion for entrepreneurship, he began working to create a business where he could truly love and enjoy what he does.
True success to Kareem means freedom, both financial and time. It also means the freedom to be able to share your knowledge with others and to do what you want, when you want. In addition to running his business, Kareem Hassan has also ventured into creating digital art and investing in NFTs. He says that all this would not have been possible had he been working a regular 9-to-5. Instead, he would be stuck doing the same tasks with minimal returns and an even lower growth ceiling.
Another reason why Kareem Hassan vouches for self-employment is that it enables you to retire early. According to Hassan, being your own boss gives you the freedom to stop when you think you've accumulated enough wealth and secured enough investments. Once you achieve what you want and have your financial future secured, you can retire from work and pursue anything you want in life.
When he first got started, Kareem Hassan was not sure where this journey would lead him, but he had a firm conviction to see it to the end. He dropped out of college after two years to take care of his family. He began by investing the little he had in collectibles like comic books, rare items, trading cards, and toys. Seeing an opportunity when the popularity of comic books regained momentum in pop culture, Kareem jumped at it and established his business.
According to Kareem, besides success, freedom is the greatest thing about self-employment. Your time is your most valuable asset, and having time freedom is like having a blank canvas; you can fill it with anything you want and create magic. Knowing this, Kareem Hassan says that he wouldn't trade that freedom for anything. He also points out that self-employment lets you choose the people you surround yourself with and create diverse networks.
Even as he explains these benefits, Kareem Hassan cautions people against assuming that self-employment is the easy way out. In fact, the entrepreneurial journey can be one of the toughest roads to travel, but it is also worth every sleepless night. Moreover, working at something you are passionate about gives you a broader view of everything, making it easier to navigate these challenges.
Despite the challenges of entrepreneurship, Kareem Hassan says that being your own boss is so much better than working for someone else. "When done right, self-employment allows you to live your dream life," he concludes.