An Upcoming Top-Notch Collaboration In The Fashion World: Surbhi Jyoti X Bunaai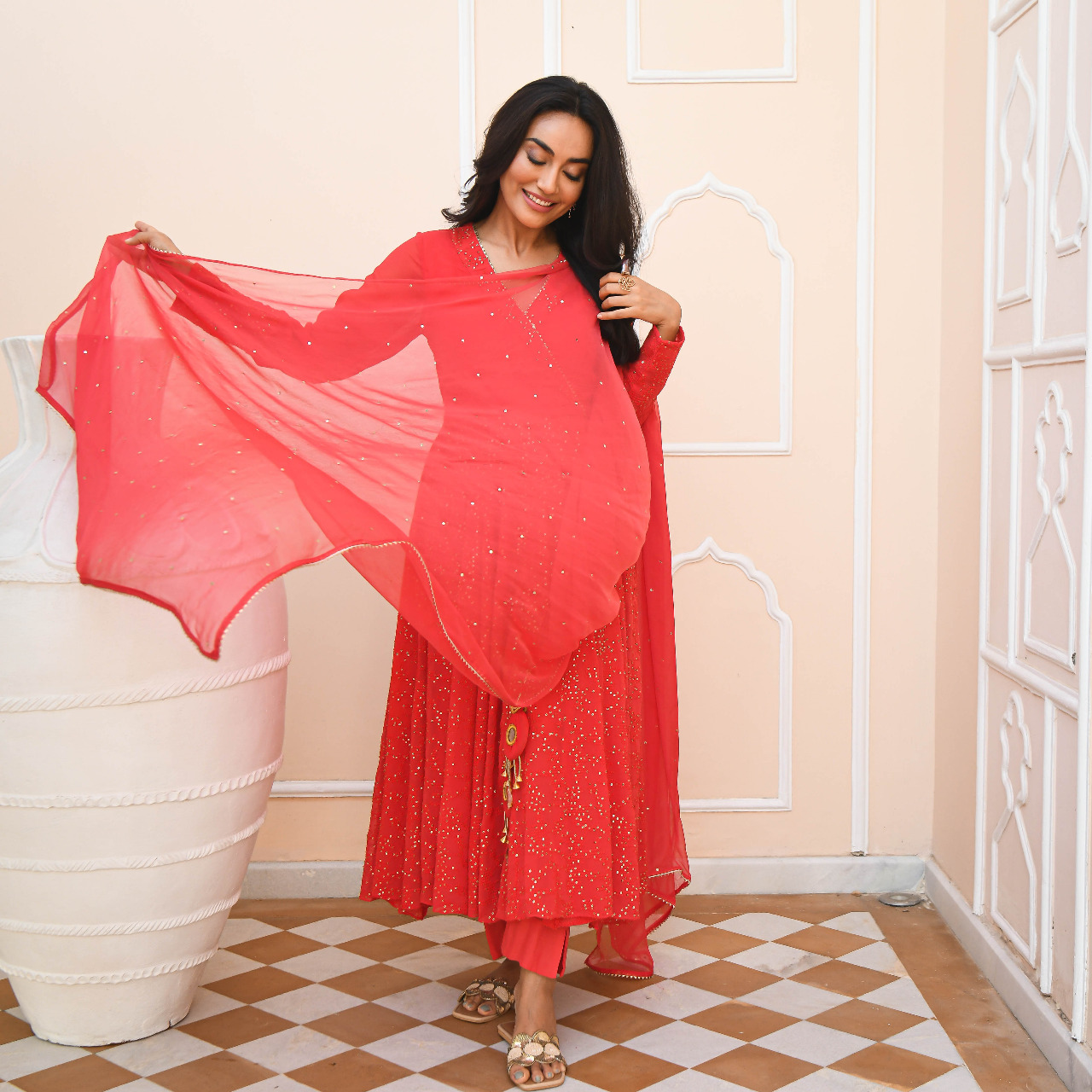 The world of fashion is not so unconventional anymore. With several well-established brands and editions in the field, many new businesses are also coming up. The industry in itself is a dynamic one. The makers have to be updated both in terms of rising trends, and consumer preferences in line with comfort and affordability. There are many big players in the market, be it the world-famous International brands, or those set up in India that has gained popularity. But another aspect that is quite specific to the fashion industry is its incorporation with many brands which have a core, integral origin in the country. Several fashion enthusiasts have successfully created a brand that represents their take on fashion and associates its designs with the land of the region. Rich in culture and heritage, it is a part of Indian tradition and represents the country all over the world through its popularity and prominence.
Bunaai, founded by Pari Poonam Choudhary, is one such brand. Having its roots in the pink city of Jaipur, Bunaai is a fashion brand dealing in Indian women's wear. Its breathtakingly beautiful designs are a portrayal of Jaipur's culture and heritage. Coming from the culturally rich region of Rajasthan, a diverse range of handcrafted and artistic designs are offered. Bridging the gap between the skilled localities and commercial corporations, Bunaai proudly hires the local artisans of the region who are best connected to their tradition and culture. Their skill, expertise, and flawlessness are very clearly visible in Bunaai's products. Having gained amazing experience and knowledge about the fashion field and market, the brand is on a path of shining success.
Reflecting more about their fashion lines, and accomplishments, Bunaai recently added a new catalog to their brand name. In association with this new launch, they've also hit another popularity checkpoint by joining hands with the very famous and widely appreciated Indian television actress Surbhi Jyoti. Exclusive titled as Surbhi Jyoti x Bunaai, this collection is all set to make the coming festive season more colorful and lively. Surbhi, an extremely talented face of the television world has an intrinsic charm and zeal which now will represent the brand. She is all set to add her glamour and vibrancy to this one-of-a-kind festive collection by Bunaai. This bewitching collection is delicately handcrafted in beautiful georgette, organza, jacquard, cotton fabrics with intricate embroideries. Beautifully crafted in radiant hues, Surbhi Jyoti x Bunaai is decorated with sparkling sequins and gold and silver zari threads. The ensembles have a touch of heritage craftsmanship and allure of Jaipur's royal and majestic culture. The high appealing and enchanting designs are what every girl needs this festive season. Surbhi's association with the brand further adds more authenticity and a magnetic vibe to the collection. With her transparent and charming personality, Surbhi Jyoti has a huge fan following of young individuals looking up to her. This legitimacy and admiration will be very well reflected in the launch of Surbhi Jyoti x Bunaai.
Hitting the webshop www.bunaai.com on 8th July 2021, Surbhi Jyoti x Bunaai is all set to captivate its women customers with its unreal beauty and designs.
Why Are Fitness Entrepreneurs Highly Sought After Today?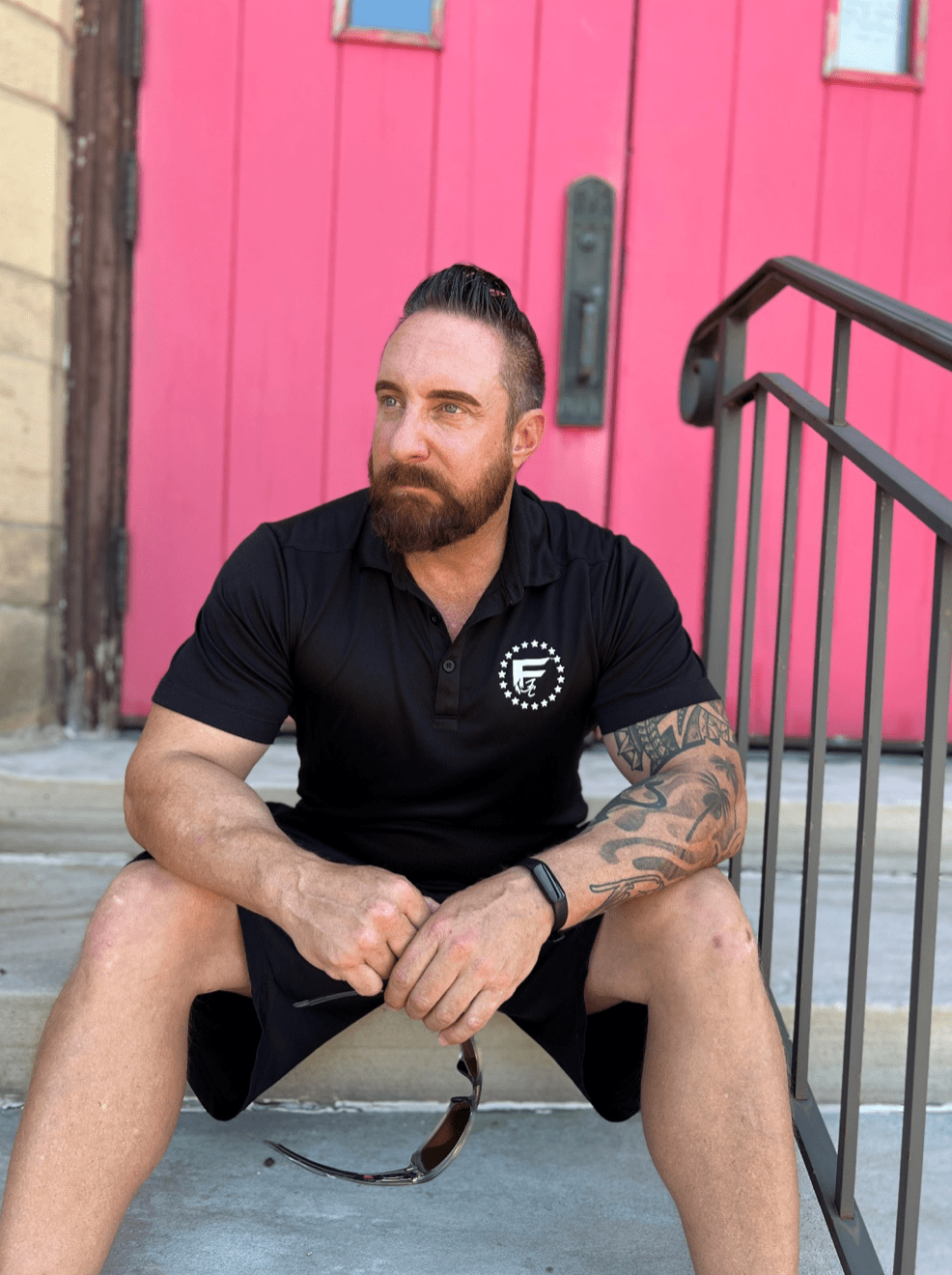 In today's world, where physical health and fitness have taken on a significant role in our lives, fitness entrepreneurs play an essential role in promoting and maintaining healthy lifestyles. They are the ones who create innovative fitness programs, design effective workout plans, and develop state-of-the-art fitness equipment that can help individuals achieve their fitness goals.
Fitness entrepreneurs are not just business owners. They are visionaries who have a passion for fitness and a deep understanding of the human body. They use their knowledge and skills to create products and services that are designed to help people live healthier lives.
Here are some of the reasons why fitness entrepreneurs are important:
1. They Promote Healthy Lifestyles
Fitness entrepreneurs promote healthy lifestyles by offering a wide range of products and services that help people achieve their fitness goals. Whether it is a gym membership, a personal training session, or a fitness program, they provide people with the tools they need to live healthier lives. They also educate people on the importance of proper nutrition and exercise, which can have a significant impact on their overall health and wellbeing.
2. They Create Innovative Fitness Programs
Fitness entrepreneurs are always looking for new and innovative ways to help people get fit. They create unique and challenging workout programs that keep people motivated and engaged. These programs are designed to help people achieve their fitness goals while also improving their overall health and wellbeing.
3. They Design Effective Workout Plans
Fitness entrepreneurs use their knowledge of the human body to design effective workout plans that are tailored to the individual needs of their clients. They take into account factors such as age, fitness level, and medical history to create a plan that is safe and effective. This personalized approach helps people achieve their fitness goals while minimizing the risk of injury.
4. They Develop State-of-the-Art Fitness Equipment
Fitness entrepreneurs are also responsible for designing and developing state-of-the-art fitness equipment. They use their knowledge of biomechanics and engineering to create equipment that is safe, effective, and easy to use. This equipment helps people get the most out of their workouts and achieve their fitness goals faster.
5. They Provide Employment Opportunities
Fitness entrepreneurs also provide employment opportunities for fitness professionals such as personal trainers, fitness instructors, and nutritionists. These professionals help people achieve their fitness goals while also earning a living. Fitness entrepreneurs also create job opportunities in other areas such as marketing, sales, and customer service.
6. They Contribute to the Economy
Fitness entrepreneurs also contribute to the economy by creating new businesses, generating revenue, and paying taxes. According to a report by IBISWorld, the fitness industry in the United States generated $35 billion in revenue in 2019. This revenue creates job opportunities, stimulates economic growth, and contributes to the overall wellbeing of society.
An important example of fitness entrepreneur is Hans Hartleben. Born in Waupaca, Wisconsin in 1975, Hartleben spent his early childhood in the small town of Scandinavia, with a population of only 209. Growing up, he enjoyed picking berries with his family and building military forts in the woods, all the while imagining a Russian invasion. Hans developed a passion for sports early on and continued to play throughout high school and college. He excelled as a guard in basketball, a starting quarterback, and an all-conference pitcher. While sports were important to him, Hans was also fascinated by comedy and entertainment. His mother, Kim, remembers Hans entertaining guests by wearing various costumes and performing, including an unforgettable rendition of the "Unknown Comic" from The Gong Show.
Hans has since appeared in numerous television and film productions, including C.S.I. Crime Scene Investigation, Dr. Phil, and What Happens in Vegas. However, he is best known for his appearance as a contestant on the popular game show Deal or No Deal (NBC), where he won $44,000 and a pony for his daughter. In late 2013, Hans founded F.I.R.E. Fitness Camp®, a rapidly growing company of which he is currently the CEO.
In conclusion, fitness entrepreneurs are essential to promoting and maintaining healthy lifestyles. They create innovative fitness programs, design effective workout plans, and develop state-of-the-art fitness equipment that helps people achieve their fitness goals. They also provide employment opportunities, contribute to the economy, and educate people on the importance of proper nutrition and exercise. As the world becomes increasingly health-conscious, the role of fitness entrepreneurs will only become more important in promoting and maintaining healthy lifestyles.