Why I Turned My Back On Fame And Instead Made Millions in Affiliate Marketing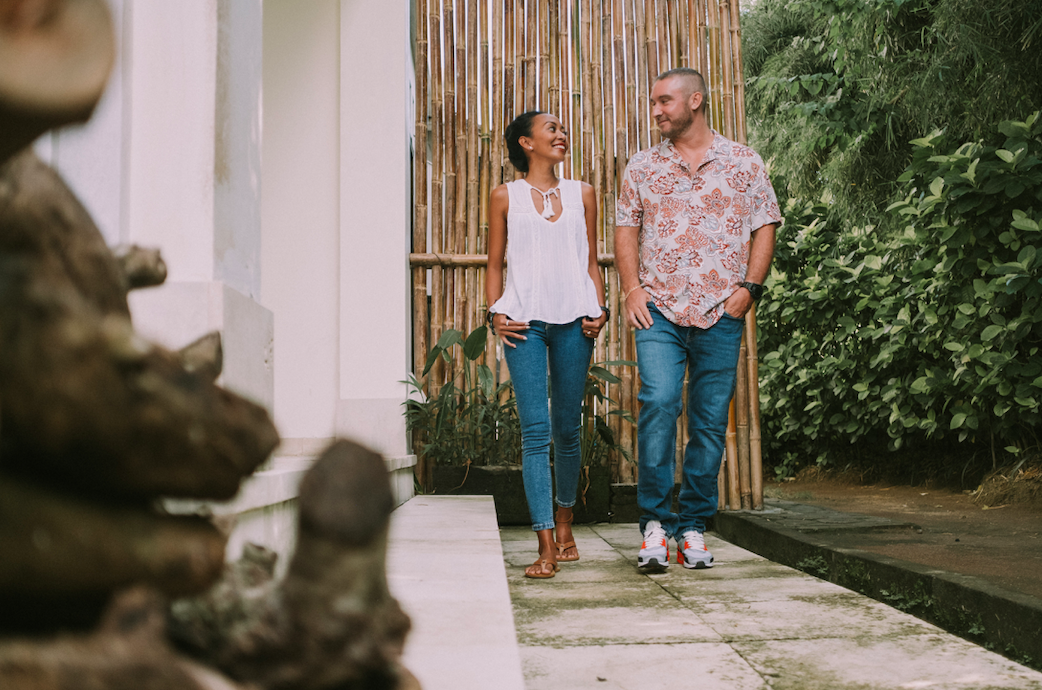 Affiliate marketing is the money-spinning upside to the internet economy, and those who master the techniques of selling online have the potential to fast-track their fortunes. Jono Armstrong's Ministry of Freedom – built together with his wife Cice – offers a course that has helped hundreds realize their dreams of financial freedom by following the same steps that helped the former musician change his life and his fortune.
Forced to rebuild after an exhilarating rise and dramatic fall as a celebrity in conservative Indonesia, Jono has learned the pitfalls of fame. He changed his mindset, and his life, to create a new path to support his family with his popular courses in The Ministry of Freedom, an online business school that teaches students how to build their own fortunes with affiliate marketing.
"I'm a little more grounded now and a lot more careful about money and success," he says. "Fame made me an addict, I couldn't feed my kids, and I ended up being the focus for so much hate," he says. 
Starting from nothing
"2006-2007 was one of the hardest years of my life," says Jono. "I'd lost it all. I was 26 years old, had no university degree, and no work experience. I had 2 young kids and a wife to support. We ended up back in the UK where we crashed at my parents' house for 6 months before I went back to the rat race, washing dishes in a small restaurant.
In 2007 Jono taught himself basic HTML and discovered the power of the internet. He started buying products from China and selling them on e-bay, eventually saving enough money to make the move back to Indonesia.
Romance came his way again with an old friend from the music industry, Cice, and together they set up their e-commerce business and raised the family with help from both of their parents. 
"We worked from home, selling physical products. It was pretty difficult but we were learning and making ends meet," he says. Then Jono bought his first digital product, a course, and did a review on YouTube. Within days he saw his bank balance rise significantly and he knew this was the way to go. 
Succeeding in affiliate marketing
Jono started to sell more digital products and he and Cice saw a future that looked a lot brighter. He then invested in a course with one of the world's leading social media marketing gurus in LA. 
"The course cost seemed a massive investment at the time but it has paid off a hundred times over," he says. 
Once he had the formula down, Jono became the man to watch in the affiliate space with digital producers sending him sample products to review online. He reviewed the products, showed people how to use them, pointed out their shortcomings, and created hacks to work around them. He and Cice watched their income grow beyond anything they had imagined. 
"It was a big learning curve at first. It would take me hours to go through each new product, find out what was missing, or what was required to use the products successfully, and I gave the information out for free to my followers through a series of YouTube videos. The early ones were very rough as we didn't have the money to buy fancy equipment or the experience to create a slick website," he says. 
The couple stuck at it, and this is one of the key teachings he passes on to his members in The Ministry of Freedom. "You have to keep at it, then it gets easier." He's also able to guide his members through the process he spent so long learning himself, helping them to fast-track their own success. 
From zero to $2 million a month
In just under four years Jono built a business that is today making $2 million a month, having started from nothing. This is what he now teaches others to do in his course that has attracted positive reviews across the internet. 
"The profit margins on digital products are a lot better than on physical products. Once I had the knowledge to pick the products that would sell I was able to start creating my own, and the profits on those were my ticket to financial freedom," he says. 
As his profile in the online space grew, he created Ministry of Freedom and began to teach others what he had learned through years of trial and error. With a string of successful students following in his footsteps, some already making over a million dollars a year, Jono and Cice have realized another of their dreams; to move to Bali. 
Having had his taste of fame and all that goes with it, Jono has no interest in a flashy lifestyle, he's been there and he's seen the downside. You won't find any luxury cars parked in the driveway of their mansion, instead, Jono and Cice are happy they can be together with their kids and never have to think about where their next rent payment is coming from.
"I've learned all I need to know about the high life. I invest my money now so that my kids will never have to worry the way I did. We've bought a nice house, we go on holidays, I have time to spend with my family and that's everything to me now," he says. 
He's also proud of the community that has grown around the Ministry Of Freedom and he's very generous with his tips and advice for newcomers. "We all support each other, we share information on the best new products, we help each other out with the reviews. Not everyone is camera-ready when they sign up but we support them and some of the shyest have turned out to be brilliant with a bit of coaching," he explains. 
"Doing it for yourself and your family is a great feeling, being able to help others do it too is amazing," says a very happy and content Jono Armstrong. 
E-Commerce Newcomer Temu Seeks to Democratize Shopping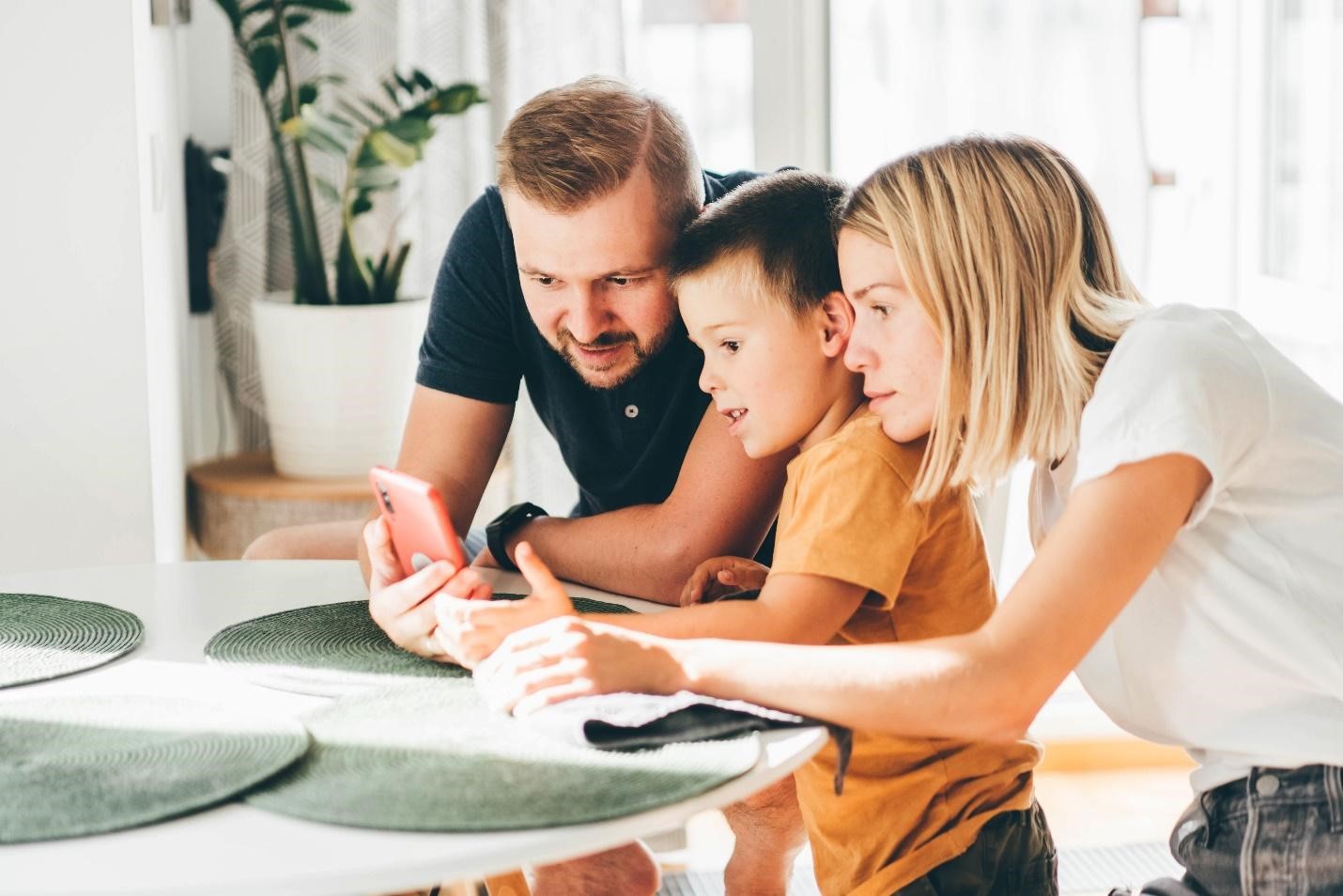 Online marketplace Temu aims to redefine shopping and democratize access to affordable and high-quality global products and experiences for every American.
Americans are in for a new shopping experience with the arrival of Temu, a new online marketplace that offers fresh and exciting products across different categories for every lifestyle, hobby, or occasion.
With thousands of new products added daily, Temu will feature a wide range of products at competitive prices from fashion to jewelry, beauty and health, home décor and electronics, and more. Customers can browse a personalized selection of these categories from the app and checkout in a few taps. Exclusive deals, discounts, and vouchers are also widely available and updated daily across the platform.
Launched in September 2022, Temu is the latest addition to a host of successful e-commerce retailers such as Amazon, eBay, Etsy, and Shein. With the mission of making global products more accessible, and with the challenging presence of an unprecedented economic slowdown in mind for its consumers, the cross-border e-commerce platform aims to empower buyers in their shopping choices, giving them more ways to improve their quality of life.
The shopping site makes its entry into the American market by positioning itself as every American's go-to destination for all things shopping. Expanding consumer choice in a crowded e-commerce marketplace is among its top priorities. By democratizing high-quality shopping, Temu allows shoppers to enjoy affordable access to the comforts and conveniences of life. 
With only two weeks in operation, the e-commerce site is already being touted as a potential major competitor to e-commerce giants because of its affordable price points and easy, stress-free shopping experience. The Temu app topped the shopping app category on Sept. 17 on the Google Play Store, an early indication of its popularity with consumers.
By drawing on its extensive global supply chain and technology, Temu allows its customers to experience new and exciting products at a much lower price compared to other e-commerce platforms. All products are sourced from a network of top-notch global suppliers cultivated by Temu's sister company, Pinduoduo. Both companies operate under Nasdaq-listed PDD, which has built up an e-commerce following of close to 900 million active buyers. Pinduoduo works with more than 11 million merchants globally and processed over 61 billion orders in 2021 alone.
"We are fortunate to have access to deep expertise in product sourcing and execution through our sister company," a Temu spokesperson said in a release. "This stands us in good stead to deliver an unparalleled shopping experience to our customers."