Why I Turned My Back On Fame And Instead Made Millions in Affiliate Marketing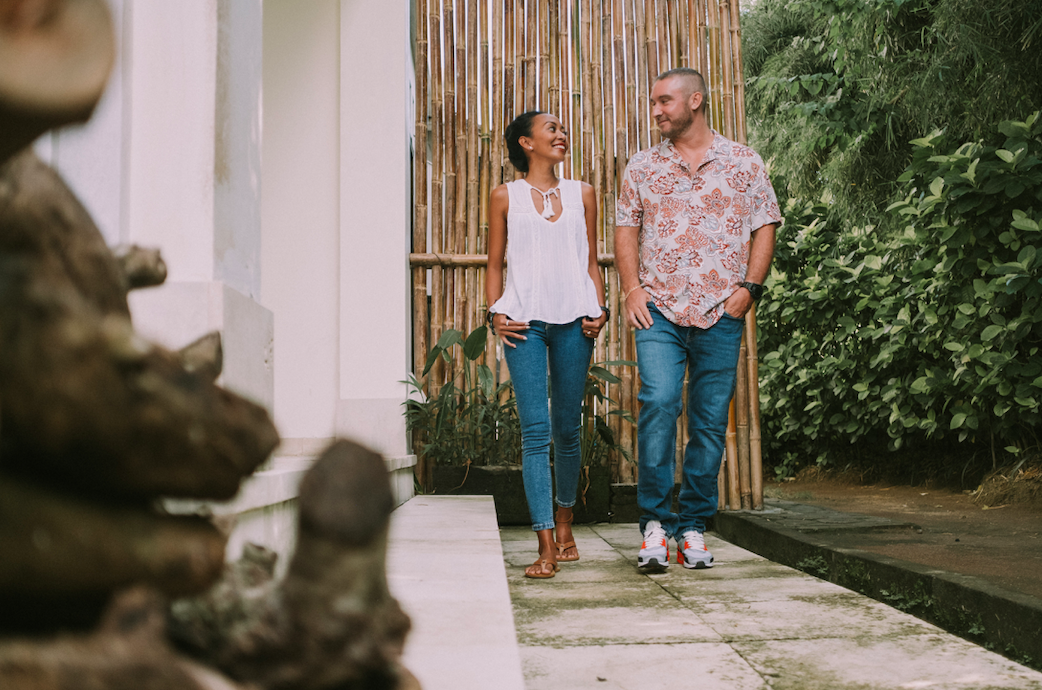 Affiliate marketing is the money-spinning upside to the internet economy, and those who master the techniques of selling online have the potential to fast-track their fortunes. Jono Armstrong's Ministry of Freedom – built together with his wife Cice – offers a course that has helped hundreds realize their dreams of financial freedom by following the same steps that helped the former musician change his life and his fortune.
Forced to rebuild after an exhilarating rise and dramatic fall as a celebrity in conservative Indonesia, Jono has learned the pitfalls of fame. He changed his mindset, and his life, to create a new path to support his family with his popular courses in The Ministry of Freedom, an online business school that teaches students how to build their own fortunes with affiliate marketing.
"I'm a little more grounded now and a lot more careful about money and success," he says. "Fame made me an addict, I couldn't feed my kids, and I ended up being the focus for so much hate," he says. 
Starting from nothing
"2006-2007 was one of the hardest years of my life," says Jono. "I'd lost it all. I was 26 years old, had no university degree, and no work experience. I had 2 young kids and a wife to support. We ended up back in the UK where we crashed at my parents' house for 6 months before I went back to the rat race, washing dishes in a small restaurant.
In 2007 Jono taught himself basic HTML and discovered the power of the internet. He started buying products from China and selling them on e-bay, eventually saving enough money to make the move back to Indonesia.
Romance came his way again with an old friend from the music industry, Cice, and together they set up their e-commerce business and raised the family with help from both of their parents. 
"We worked from home, selling physical products. It was pretty difficult but we were learning and making ends meet," he says. Then Jono bought his first digital product, a course, and did a review on YouTube. Within days he saw his bank balance rise significantly and he knew this was the way to go. 
Succeeding in affiliate marketing
Jono started to sell more digital products and he and Cice saw a future that looked a lot brighter. He then invested in a course with one of the world's leading social media marketing gurus in LA. 
"The course cost seemed a massive investment at the time but it has paid off a hundred times over," he says. 
Once he had the formula down, Jono became the man to watch in the affiliate space with digital producers sending him sample products to review online. He reviewed the products, showed people how to use them, pointed out their shortcomings, and created hacks to work around them. He and Cice watched their income grow beyond anything they had imagined. 
"It was a big learning curve at first. It would take me hours to go through each new product, find out what was missing, or what was required to use the products successfully, and I gave the information out for free to my followers through a series of YouTube videos. The early ones were very rough as we didn't have the money to buy fancy equipment or the experience to create a slick website," he says. 
The couple stuck at it, and this is one of the key teachings he passes on to his members in The Ministry of Freedom. "You have to keep at it, then it gets easier." He's also able to guide his members through the process he spent so long learning himself, helping them to fast-track their own success. 
From zero to $2 million a month
In just under four years Jono built a business that is today making $2 million a month, having started from nothing. This is what he now teaches others to do in his course that has attracted positive reviews across the internet. 
"The profit margins on digital products are a lot better than on physical products. Once I had the knowledge to pick the products that would sell I was able to start creating my own, and the profits on those were my ticket to financial freedom," he says. 
As his profile in the online space grew, he created Ministry of Freedom and began to teach others what he had learned through years of trial and error. With a string of successful students following in his footsteps, some already making over a million dollars a year, Jono and Cice have realized another of their dreams; to move to Bali. 
Having had his taste of fame and all that goes with it, Jono has no interest in a flashy lifestyle, he's been there and he's seen the downside. You won't find any luxury cars parked in the driveway of their mansion, instead, Jono and Cice are happy they can be together with their kids and never have to think about where their next rent payment is coming from.
"I've learned all I need to know about the high life. I invest my money now so that my kids will never have to worry the way I did. We've bought a nice house, we go on holidays, I have time to spend with my family and that's everything to me now," he says. 
He's also proud of the community that has grown around the Ministry Of Freedom and he's very generous with his tips and advice for newcomers. "We all support each other, we share information on the best new products, we help each other out with the reviews. Not everyone is camera-ready when they sign up but we support them and some of the shyest have turned out to be brilliant with a bit of coaching," he explains. 
"Doing it for yourself and your family is a great feeling, being able to help others do it too is amazing," says a very happy and content Jono Armstrong. 
Who Should Consider Buying a Universal Life Insurance Policy?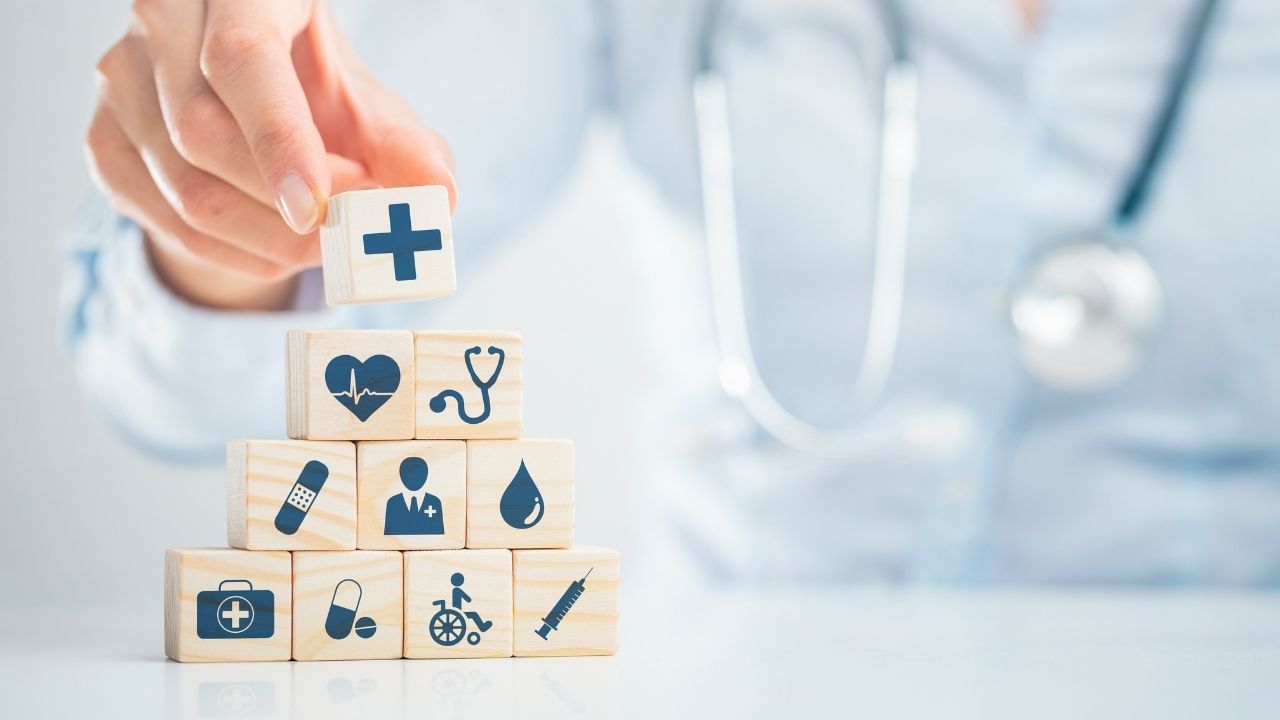 Universal life insurance is a type of permanent life insurance policy. That means it covers you for life and comes with a cash value growth component. Once you build enough cash value, you can withdraw from or borrow against it. You also receive the full value minus surrender charges if you surrender the policy. Universal life insurance also lets you increase your death benefit or decrease your premiums, providing you with more flexibility.
All these features make universal life insurance a good potential investment for many types of people. With that in mind, this article will cover several circumstances where getting a universal life insurance policy can be helpful.
1. Those who need lifelong coverage
Universal life insurance offers lifelong coverage as long as you stay current on your premium payments. That means, unlike with term life insurance, you don't need to worry about your policy expiring.
Another benefit to lifelong coverage is that you can lock in your premiums for the rest of your life. Life insurance premiums rise with age, but once you buy life insurance, your premiums remain fixed unless you adjust them within your policy.
2. Parents with multiple children
Raising a child can cost an average of almost $13,000 per year. Plus, parents may have to save money for each child's college education. This can make it challenging for one parent to raise multiple children if their partner passes away — even if both partners earn incomes.
Universal life insurance can help alleviate      these worries. If you pass away, your partner will receive a substantial death benefit to replace your income, pay off debts, and set aside money for the future.
Thanks to the cash value, universal life insurance can also help you raise your children even if you don't pass away. Over time, your cash value may grow quite large. You can withdraw from or borrow against it at favorable terms and low rates. This offers you the funds to pay for family expenses and potentially cover your children's college educations. Finally, if you ever need to change coverage to save money on premiums or up your death benefit, universal life insurance lets you do that.
3. Those who want to build wealth
A universal life insurance policy's cash value can offer a source of wealth for policyholders. As mentioned, you can withdraw from it when it grows large enough, although you must be aware of any tax consequences. Y     ou can also borrow against it at low rates. However, you must make sure the loan balance doesn't grow larger than the cash value, or the policy could lapse. Finally, if you decide you no longer need life insurance and surrender the policy, you can receive all of your cash value minus surrender charges.
In any case, this cash value can offer a significant source of wealth when used wisely. You could use the proceeds to refinance or pay off debt, supplement your retirement funds, make large purchases, travel, and more.
The bottom line
Universal life insurance can fit many people's needs. It offers lifelong coverage, which allows you to get a policy early and lock in premiums without worrying about coverage expiring.
Families with many children can find it useful as well. You can rest assured that your partner and children will be protected if you pass away. Plus, you can use the cash value to help cover childcare costs and future expenses, like education.
Finally, anyone who wants to build wealth could find universal life insurance helpful. You can withdraw or borrow from the cash value to travel, pay off debt, boost your retirement funds, and more. So, consider looking for universal life insurance if any of these describe your situation and financial needs.