Meet Rafi Kouyoumjian, the Abu-Dhabi-based Hair Stylist Making Major Makeovers in the Industry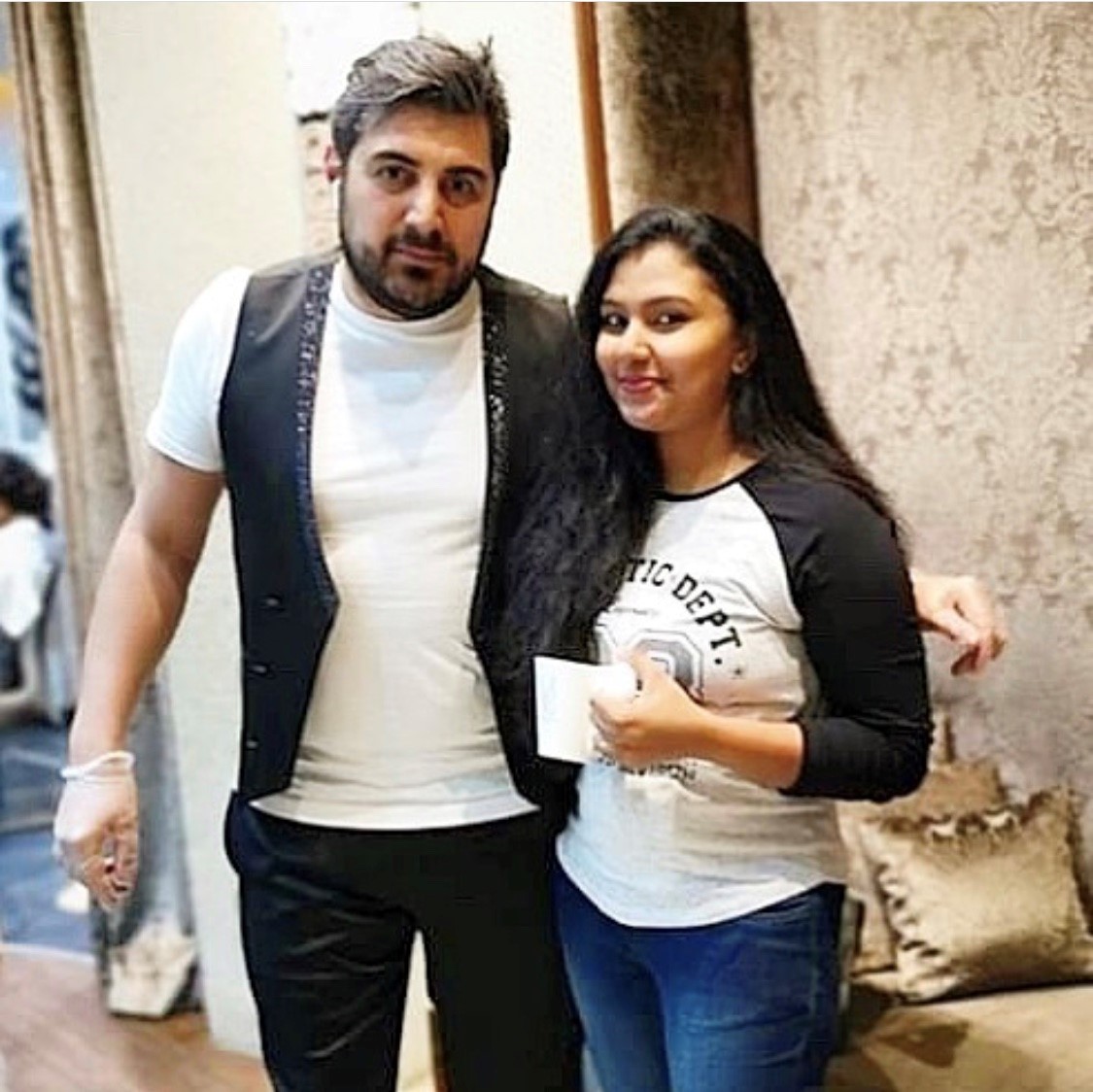 Hair isn't a simple term. Hair is representation, history, culture, symbolism, a conversation starter, and a form of expression. In today's time, hair has transformed into a powerful source of pride that is featured in advertisements, movies, and mainstream media. The credit for this goes to hairstylists for leading the conversation forward – especially hair makeover experts who never turn down a moment to experiment and showcase the unexplored, thereby paving the way for new trends. One such hairstylist and makeover artist who is making the 'cut' and contributing significantly to the Middle East's hair scene is Rafi Kouyoumjian.
There aren't many leading ladies and bosses in Abu Dhabi whose tresses haven't undergone a makeover by Kouyoumjian. In the world of hair makeovers and styling, Kouyoumjian has done it all. From television actors, runway models, Instagram influencers, YouTube vloggers, to Arab celebrities, Kouyoumjian has managed to make his way to the top. Kouyoumjian, a 15-year-experienced hair designer, is mostly known and coveted for his classical techniques, all while integrating a touch of modern trends taking place before his eyes. His brainchild, which also happens to be his creative hub – Beautyspot Salon – is considered one of the finest in the country where major haircuts, styling, and makeovers take place.
As the demand for his unique hairstyles and makeovers increased, Kouyoumjian was drawn to the world of social media by his fans to showcase his expertise and share insights on the hair care and overall beauty segment. Today, Kouyoumjian is no less than an Instagram influencer himself, with thousands of followers who look up to him and are inspired to walk the same path as him. Through the means of Instagram features like stories, highlights, posts, and videos, he engages with his virtual family on a day-to-day basis. The result of this is hundreds of thousands of admirers who fly down to Abu Dhabi from world-over to seek hair consultation or to undergo makeover from him. His social media pages exude the right blend of art, fun, work, and myriad visual appeals.
Though precise and careful in his approach, hair makeovers are dependant on both, the one who carries it and how he or she wears it, according to Kouyoumjian. It comes with appreciating one's natural hair texture, face cut, volume, and overall personality, all of which bake into his signature style: low-maintenance, edgy, and most importantly, chic. A calming and friendly presence who garners compliments as he transforms his clients' hair, Kouyoumjian is now fondly called as the 'hair magician' by his fellow hairstylists, clients, and virtual followers. Right from balayage to hair streaks, curling to straightening, low buns to French haircuts, there's nothing Kouyoumjian can't do! Having witnessed several transformations in the hair trends, he now lives by the mantra, less is more.
For the self-proclaimed "hair maven," every client's hair is a canvas on which he lets loose his creativity. From blonde bobs, wavy tresses, rainbow dyes, highlighted head, green tips, to bubble buns, Kouyoumjian has created a world of makeovers and styles around him that have not only earned him fans and clients from all over the world but also a positive tag of being the hair and beauty pioneer.
While speaking on his favorite hair trend in the current time, he said, "French braids, updo's, and Senegalese twists are the hairstyles I prefer. They are not only chic and elegant but also timeless. In terms of hair colour, a blend of lighter blonde with darker brown or a combination of cool metallic ash tones is something I love executing on my clients."
With regard to his creative process, from the rough initial concept to final image, Kouyoumjian relies on his intuition, judgement, and requirement of the client. "A subtle error in terms of hair colour, hair styles, or cuts, can totally take months off of someone's life – it's not something I'd ever want to mess up with. Over the years, after meeting clients from different parts of the world, I have realized that learning in this industry never stops. There's always a change in the trends, demands, and techniques, and unless we embrace it all, there'll be no growth – without which an artist is absolutely nothing. My passion for hair makeovers and styling has helped me stay focused towards my craft and disconnect from momentary pleasures gained through fame, money, and wealth," Kouyoumjian added.
The response on his work from his clients, reviews on his social media handles, and a forever-occupied salon is a proof that Kouyoumjian is indeed the hair magician of the 'desert.'
SPOTLIGHT: Sweet vinyl by DREAMOUR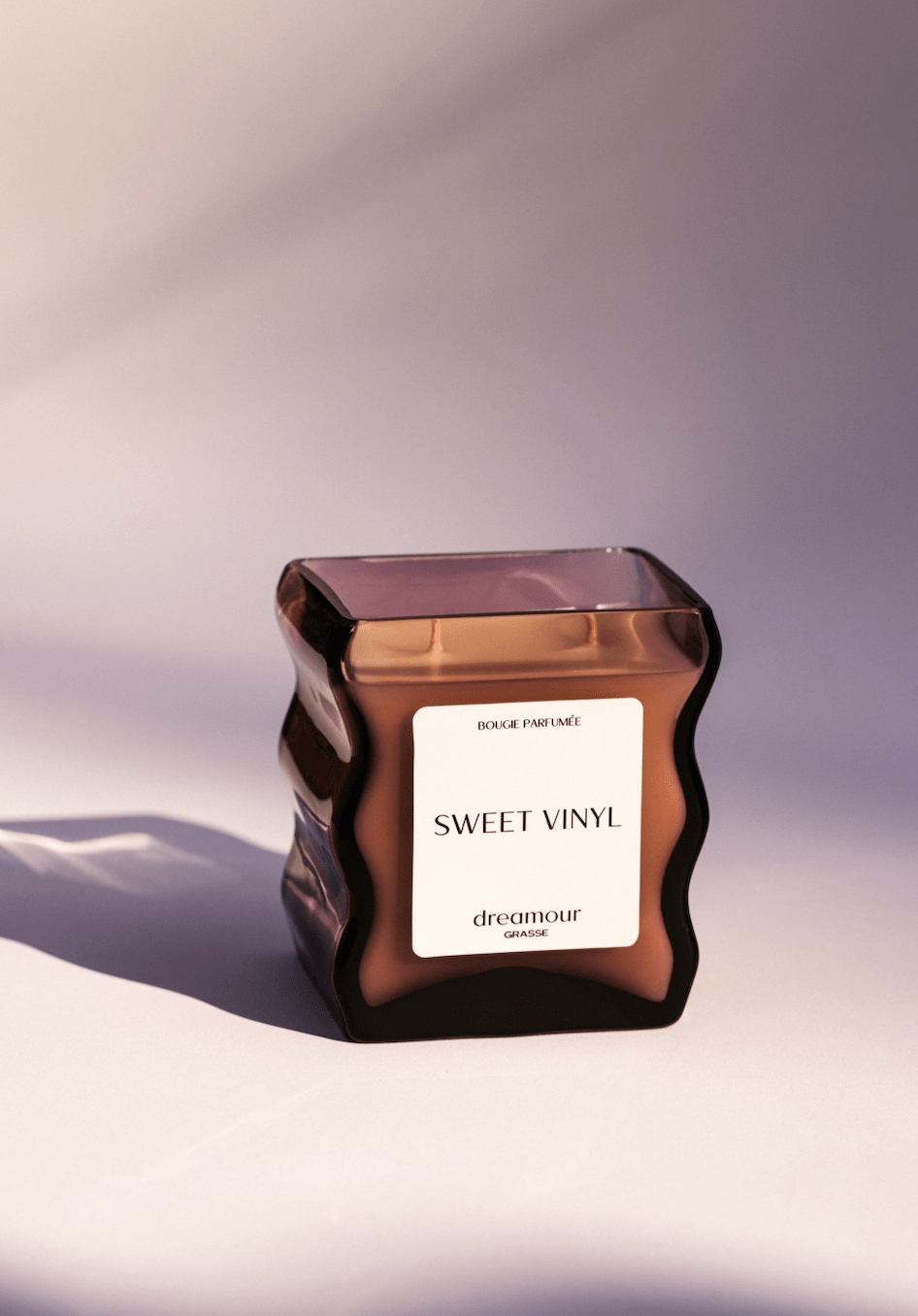 What happens when two immensely talented visionaries come together to create elegance and ingenuity in a sculptural glass fragranced candle? Dreamour. That is the long and short version of how Dreamour was created. Founded by Karissa Rowe and Neal Klotsman in late September 2022, Dreamour was founded with the goal of creating a luxury fragrance brand that operates at the intersection of functional art in the candle market space.
Rowe, a Parsons School of Design graduate, set out to fill the niche of integrating design in the candle marketplace. Unlike most candle vessels that are mass-produced, Dreamour's founders desired to prioritize the artisanal craftsmanship of glass in their production processes of the sculptural glass designs. This resulted in a long timeline of sourcing the globe for talented glass artisans who could transform a sketch into a functional and sophisticated candle vessel. Each and every candle vessel is hand-blown, inherently resulting in a one-of-a-kind product and unique experience for the consumer. These functional fragrant candles also act as a piece of décor due to its sculptural and alluring appearance.
Sweet Vinyl, Dreamour's first candle scent, fills the room with musky & leathery notes combined with earthy notes of vetiver and cypriol, topped with a citrus touch of bergamot and mandarin. The founders worked with master perfumers in Grasse, France, to create a scent that invoked notes of memorable moments, emphasizing high quality ingredients in the fragrances in a soy wax blend. This resulted in candles that consist of clean ingredients, a vegan formula, and is entirely cruelty-free.
It is the personification of the glass blowers' spirit, the heart of Grasse imprisoned in a bottle, and the narrative of two visionaries that sets Dreamour at the top of the candle market pedestal. Dreamour embodies the sophistication and savior-faire French perfumery as a luxury brand, while being a NYC based brand. Dreamour is currently stocked at Patron of the New in New York, along with other major designer luxury known brands. Rowe and Klotsman are currently expanding their production lines and will drop new fragrances and designs in early 2023. Don't expect anything ordinary with Dreamour, as they will continue to bring a unique perspective to the marketplace of home fragrances.
To find out more about Dreamour and their newest releases, you may visit the business's website dreamour.com or follow the company via its Instagram handle @dreamourshop.