Meet Rafi Kouyoumjian, the Abu-Dhabi-based Hair Stylist Making Major Makeovers in the Industry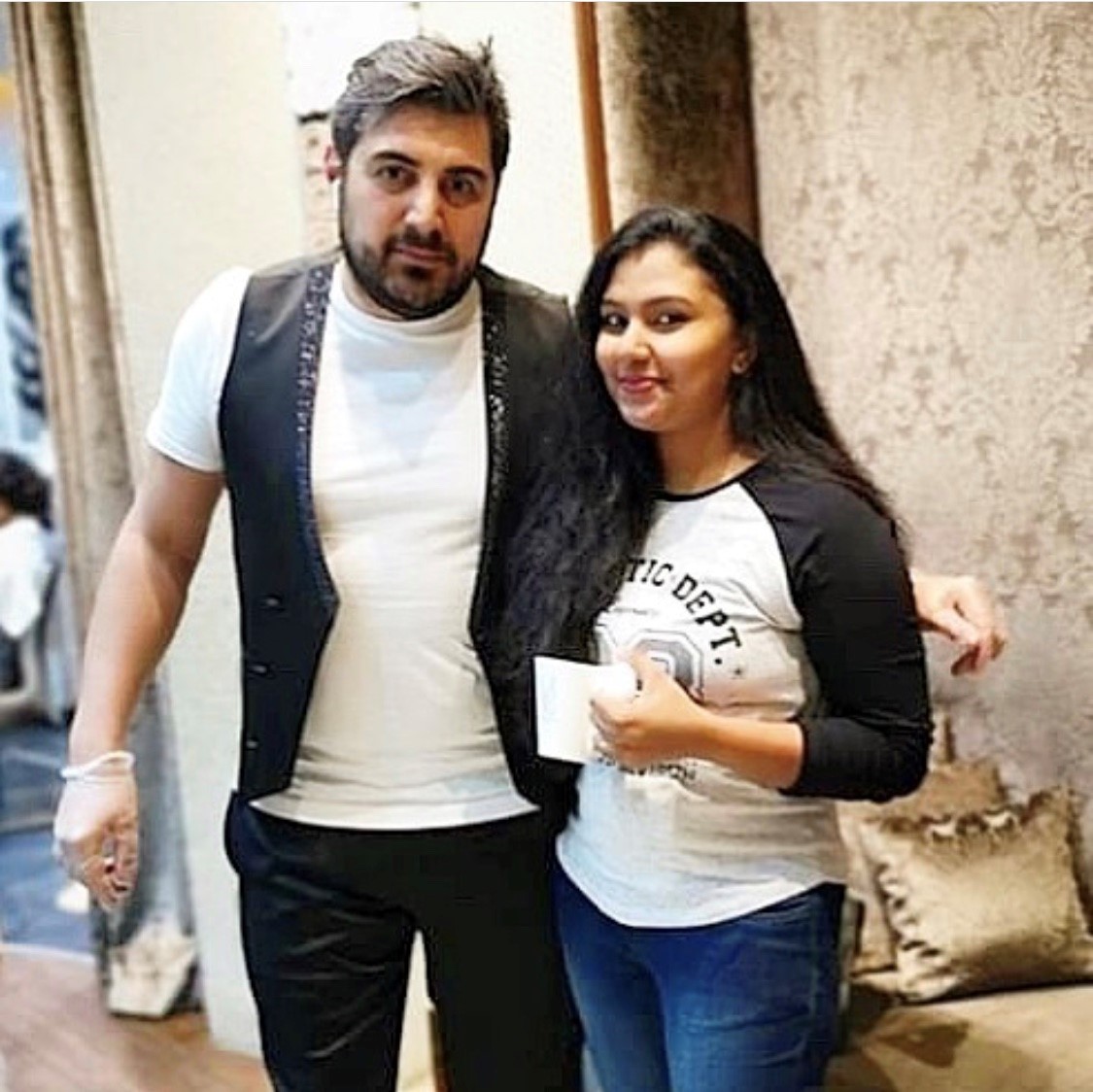 Hair isn't a simple term. Hair is representation, history, culture, symbolism, a conversation starter, and a form of expression. In today's time, hair has transformed into a powerful source of pride that is featured in advertisements, movies, and mainstream media. The credit for this goes to hairstylists for leading the conversation forward – especially hair makeover experts who never turn down a moment to experiment and showcase the unexplored, thereby paving the way for new trends. One such hairstylist and makeover artist who is making the 'cut' and contributing significantly to the Middle East's hair scene is Rafi Kouyoumjian.
There aren't many leading ladies and bosses in Abu Dhabi whose tresses haven't undergone a makeover by Kouyoumjian. In the world of hair makeovers and styling, Kouyoumjian has done it all. From television actors, runway models, Instagram influencers, YouTube vloggers, to Arab celebrities, Kouyoumjian has managed to make his way to the top. Kouyoumjian, a 15-year-experienced hair designer, is mostly known and coveted for his classical techniques, all while integrating a touch of modern trends taking place before his eyes. His brainchild, which also happens to be his creative hub – Beautyspot Salon – is considered one of the finest in the country where major haircuts, styling, and makeovers take place.
As the demand for his unique hairstyles and makeovers increased, Kouyoumjian was drawn to the world of social media by his fans to showcase his expertise and share insights on the hair care and overall beauty segment. Today, Kouyoumjian is no less than an Instagram influencer himself, with thousands of followers who look up to him and are inspired to walk the same path as him. Through the means of Instagram features like stories, highlights, posts, and videos, he engages with his virtual family on a day-to-day basis. The result of this is hundreds of thousands of admirers who fly down to Abu Dhabi from world-over to seek hair consultation or to undergo makeover from him. His social media pages exude the right blend of art, fun, work, and myriad visual appeals.
Though precise and careful in his approach, hair makeovers are dependant on both, the one who carries it and how he or she wears it, according to Kouyoumjian. It comes with appreciating one's natural hair texture, face cut, volume, and overall personality, all of which bake into his signature style: low-maintenance, edgy, and most importantly, chic. A calming and friendly presence who garners compliments as he transforms his clients' hair, Kouyoumjian is now fondly called as the 'hair magician' by his fellow hairstylists, clients, and virtual followers. Right from balayage to hair streaks, curling to straightening, low buns to French haircuts, there's nothing Kouyoumjian can't do! Having witnessed several transformations in the hair trends, he now lives by the mantra, less is more.
For the self-proclaimed "hair maven," every client's hair is a canvas on which he lets loose his creativity. From blonde bobs, wavy tresses, rainbow dyes, highlighted head, green tips, to bubble buns, Kouyoumjian has created a world of makeovers and styles around him that have not only earned him fans and clients from all over the world but also a positive tag of being the hair and beauty pioneer.
While speaking on his favorite hair trend in the current time, he said, "French braids, updo's, and Senegalese twists are the hairstyles I prefer. They are not only chic and elegant but also timeless. In terms of hair colour, a blend of lighter blonde with darker brown or a combination of cool metallic ash tones is something I love executing on my clients."
With regard to his creative process, from the rough initial concept to final image, Kouyoumjian relies on his intuition, judgement, and requirement of the client. "A subtle error in terms of hair colour, hair styles, or cuts, can totally take months off of someone's life – it's not something I'd ever want to mess up with. Over the years, after meeting clients from different parts of the world, I have realized that learning in this industry never stops. There's always a change in the trends, demands, and techniques, and unless we embrace it all, there'll be no growth – without which an artist is absolutely nothing. My passion for hair makeovers and styling has helped me stay focused towards my craft and disconnect from momentary pleasures gained through fame, money, and wealth," Kouyoumjian added.
The response on his work from his clients, reviews on his social media handles, and a forever-occupied salon is a proof that Kouyoumjian is indeed the hair magician of the 'desert.'
Cannabis Experts Share Tips to Make Cannabis Tea From Leftover Stems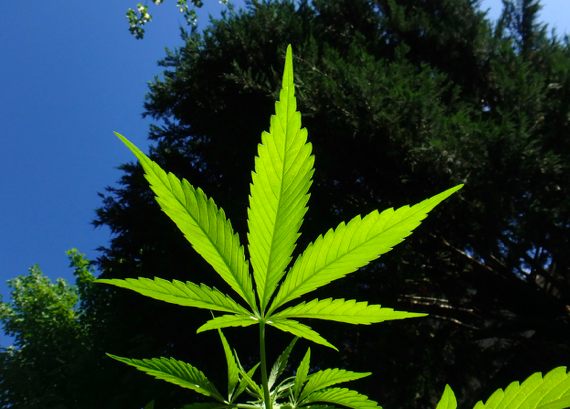 Many people toss away their leftover stems when they are done with them because they aren't aware that you can actually brew up THC-infused tea with them.
It's suggested to cannabis users to stop throwing out your stems after you are done with them and try brewing up some tea instead. Take a brief read to find out how to brew up some tasty THC-infused tea.
Similar to the Great Buffalo, you can make good use of nearly every single part of the cannabis plant. A lot of people think stems have no value because they just get stuck in your grinder and wreck your spliffs. 
Fortunately, these stems actually do contain a lot of value if you use them in a well-liked beverage all across the world: tea. What could be better than a hot cup of tea that is infused with THC to take the edge off? 
Whether it's warm outside or cold, it's almost universal to pour water over leaves to make a cozy and comfortable drink. Give those stems a chance and try brewing them into your next cup of hot weed stem tea. Follow these few steps to learn how.
What Is Required?
Stems that are ground or busted up (¼ to ½ cup will do

3 cups of water

Flavourings that you like

Filters (a coffee filter should work in this case, but cheesecloths or paper towels will work as well)

Binding agent (2 or 3 tablespoons of your favourite alcohol will work, or you can use ½ cup of whole fat creamer/milk/coconut milk or ½ tbsp of butter/oil)
1. The first step will involve you having to decide if you want to grind up your stems or not. Many people choose to do so, while others will see no difference in that initial step. It is up to your own personal preference if you choose to grind them or not. No conclusive research exists around which method is better, so do it if you want, and don't do it if you don't want to, it's as simple as that. But if you do choose to go ahead with grinding the stems, you would do so in step one. 
2. Start boiling the water.
Fill up your kettle with around 3 cups of purified water. If you decide you need more afterwards, you can always add it in. If you choose to go with milk or creamer instead, you should be putting this in before you start to boil the water. If you choose to go with alcohol, then you would introduce it when the water has been boiled. This is done so the alcohol won't evaporate and cause the whole process to be disrupted.
3. Begin with the infusion process.
Bringing in cannabis is where the fun begins. After your water has reached a boil, start to put in your cannabis stems and give the water a good stir. Ensure to use the recommended ratio that is suggested in the ingredients list. You'll have to repeatedly stir the concoction for around 8 to 12 minutes in duration. This will give the stems ample time to blend in and bind with the fat compounds. Some people choose to put in more shake or kief, and if you do want to do this, be sure to use a reusable tea bag and then put it into the boiling water. Keep on stirring the water.
4. Strain and pour your cup of tea.
After you are done stirring for the recommended amount of time, your tea will be ready to be poured and drank. Take the THC-infused water off of the stove. If you want to use liquor with the tea, this is where you would put it in. Find your coffee filter and then dump out the liquid through it into a second pot. If you used a tea bag previously, all you have to do is take it out and not worry about doing the filtration part. 
5. Ensure the tea tastes as good as it should and start drinking it.
The cannabis-infused stem tea flavour may not be very enticing, even if you appreciate the flavour of smoked cannabis or edibles. There are a few ways to get around this. If this is a morning drink, it may be helpful to incorporate an extra teabag from your preferred collection, perhaps even an alternative with some caffeine in it. You can use up to two tea bags, and let them sit in the water for a while to really get the taste infused right into it. After the tea bags have soaked their flavours into the water, take them out and pour yourself a cup of tea.
There are options to give it some better flavour if don't feel like drinking your tea tasteless. You can add in some cinnamon, honey, sugar, syrup, coconut milk, or lemon. There are numerous ways to enjoy cannabis-infused tea, and the steps above are just a recommended way to get you started on the right track.