Sterling Silver Jewelry is more Popular now than ever Before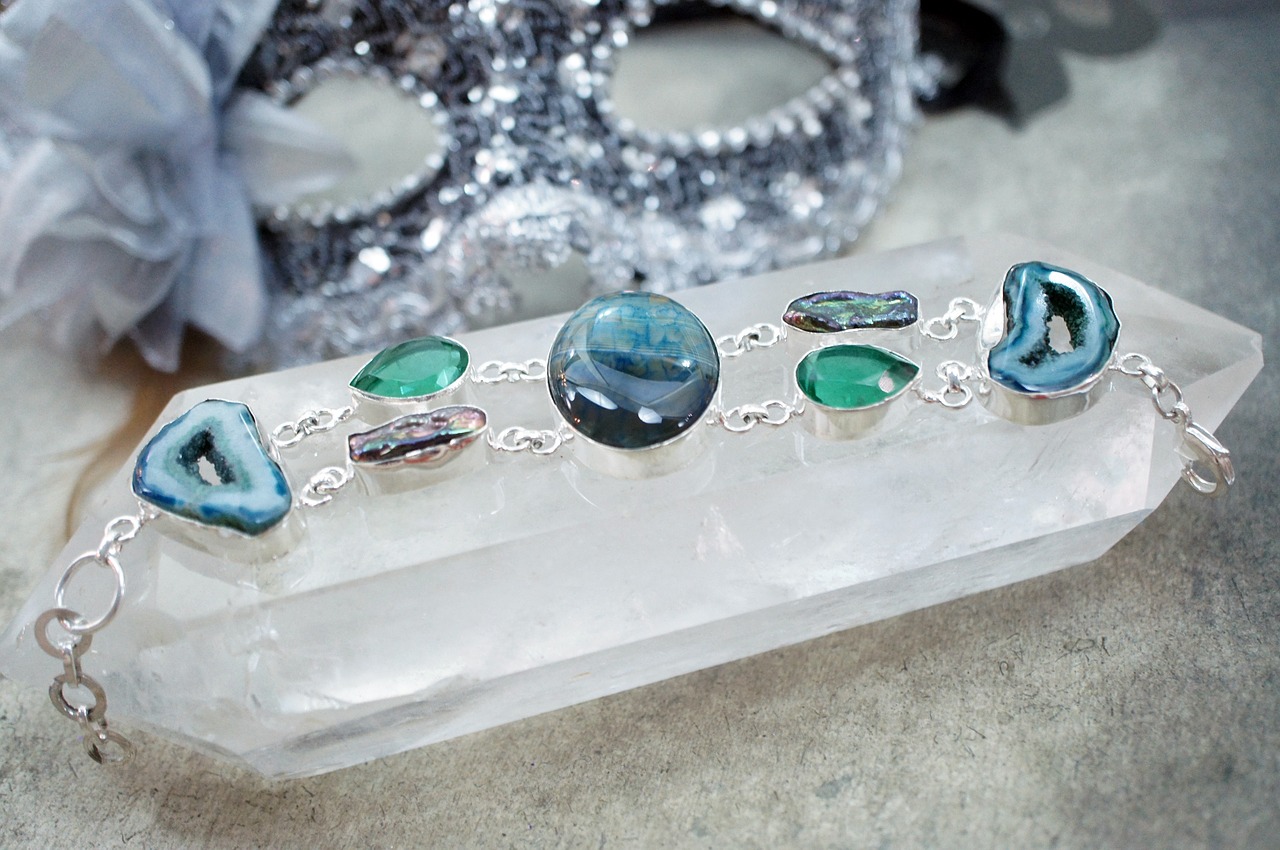 Sterling silver has a timeless appeal and durability and has become the metal of choice for modern jewelry. Manufacturers of exceptional jewelry pieces around the world have dispelled the myths around silver and have proven that it has the right malleability, beauty and durability to create trendy and exquisite marcasite pieces to be enjoyed by women globally.
Dispelling of a myth
For some people, fine jewelry can only be made of pure gold, but for most sterling silver has connotations of luxury which are found in the old English expression "born with a silver spoon in the mouth".
Sterling silver is made with 92.5% silver and 7.5% other metal alloys and may be slightly cheaper than white gold, but makes an excellent substitute for many types of jewelry pieces.
These are the some of the reasons why most women (and men) prefer to have sterling silver in their jewelry box:
Durability
Sterling silver is far pricier than some artificial substitutes but it lasts a lifetime, even becoming family heirlooms. The best quality silver jewelry is made by reputable companies and will carry the sterling silver stamp on a hidden place on the item so that you can know its quality.
Trendy
Silver jewelry is almost always popular and with a few good pieces in your collection you can know that you will always have something trendy to wear. As a metal, silver is relatively soft and can be molded into various styles. Many people seem to think that silver is only suitable for earrings. There are literally thousands of options for designs that vary from the modern to antique looking. Silver can be set with stones, pearls and turned into lockets, bracelets, rings, pendants, and watches.
Exciting designs
Jewelry designers have a preference for working silver designs and that is why there is such a proliferation of beautiful pieces available for woman to build onto their jewelry collections. Silver collections can add class to any type of outfit and they can be matched with white gold or platinum pieces.
It can be worn by everyone
Silver jewelry designs have adapted to the needs of men who also prefer to wear rings, bracelets and necklaces made with silver.
Silver is nickel and lead free
For many women today, allergies to some base metals does not allow them to wear most of the inexpensive jewelry available. Nickel and lead can irritate the skin and cause allergic reactions. Besides pierced ears, more people today enjoy wearing piercings elsewhere. Both men and women can know that silver is the best choice for their piercings.
If you have ever worn a cheap pair of earrings and have felt sore after about an hour, this is because of a reaction to the metals used. Silver is a metal that hardly ever causes any reactions. Most silver jewelry has a copper alloy which is also highly unlikely to cause a reaction, and silver jewelry can be worn without worry.
Maintenance of silver jewelry
If not worn often, silver jewelry may tarnish, but that is not permanent and can be cleaned in a few simple steps. The more you wear your silver jewelry, the better as the oils from the skin help to keep the metal clean and shiny.
Restore the original shine of your silver with a silver cleaner and soft cloth which can be bought from most jewelers and grocery stores.
Affordability
All silver jewelry is an affordable investment that allows moment to build up an extensive jewelry box of beautiful pieces to alternate for any occasion without breaking the bank.
Silver and global demand
Mexico is still the leading producer of silver, followed by China and Peru. Besides its use for jewelry and coins, silver has other applications in electronics, printed circuits, dentistry and even photography.
The manufacture and exports of wholesale silver jewelry is an ever-growing industry. Thailand has overtaken India in silver jewelry exports, and Thailand's leading jewelry manufacturer is Hong Factory, started in 1971. The family owned business designs and crafts exquisite original pieces that are exported to over 60 countries globally and are known for their scrupulous attention to the finest details.
According to Mr. Hong, a leader in wholesale silver jewelry in Thailand, "Our factory has served thousands of jewelers with wholesale silver and marcasite jewelry collection and the advanced OEM & ODM jewelry. We plan to continue offering our wholesale clients and their customers the same excellence of service with our excellent quality and designs."
Today's leading jewelry manufacturers know that they need to meet the demand of their discerning clients with cutting edge techonology, while also keeping up with the highest standards of sustainability and ethics demanded by the consumers of their products.
A Glimpse in the Story of Lynn A. Dalton, The Fiction World's Magical Author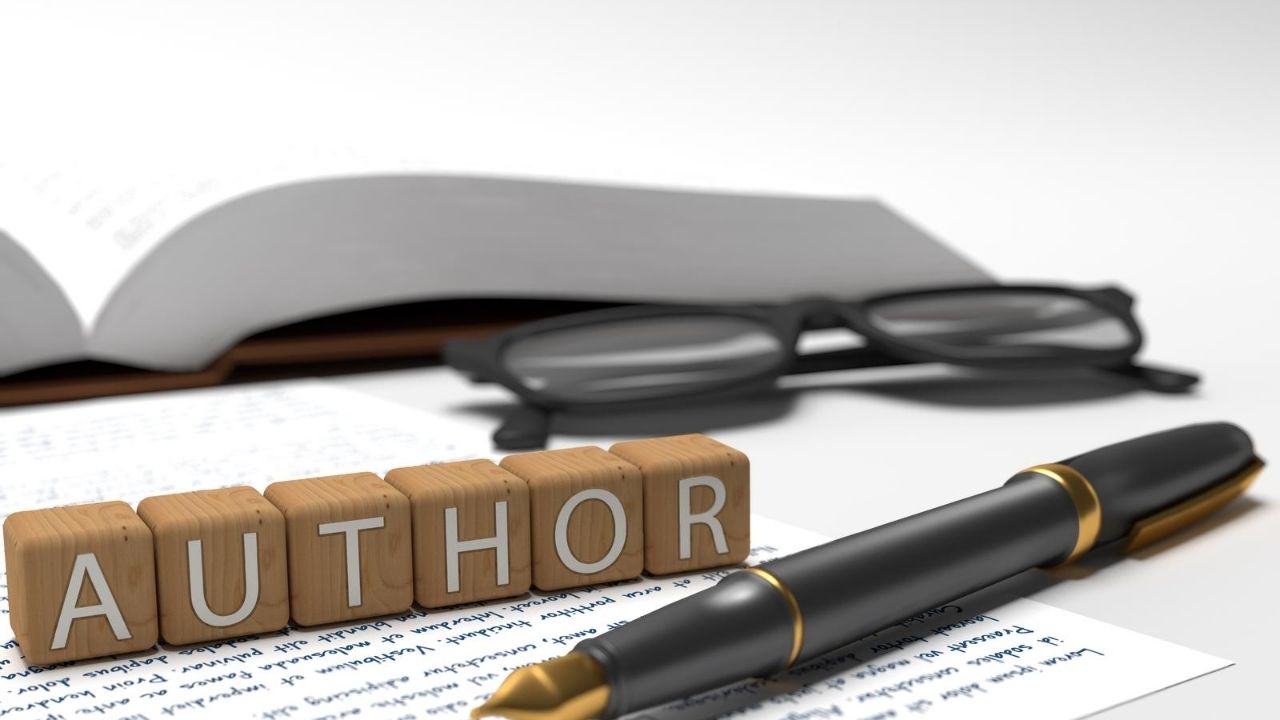 The world is huge and has a diversity of people. At this point, there are 7.8 billion people in the world, and each person has a unique quality that distinguishes them from other people. This quality makes them shine brighter and is the reason why they get recognized in the world. 
While some people are exceptionally good at teaching, others are known for being brilliant leaders, some people are good with technology, some are recognized for their ability to listen to other people, while a part of this population is known for creating a whole new world by joining words together.   
Like everything else, putting words together to narrate a story is an innate trait. And because of that, the world is blessed to have so many esteemed authors who give their readers the possibility of venturing outside the real world and into a fictional realm.   
Today, an author who stands distinguished in the urban fantasy genre is Lynn A. Dalton. Dalton is not just any writer; she is a devoted and passionate writer who is known for her exceptional storytelling skills, which are reflected through her uniquely crafted books!  
A PEEK IN THE PAST  
Lynn A. Dalton was born in New Bedford, Massachusetts in the United States. Growing up, the author was fond of reading and would spend prolonged hours reading books, especially by Dean Koontz, Stephen King, and Iris Johansen. Her favorite books were Iris Johansen's series about Eve, the forensic sculptor. Cherishing every moment, she spent reading, Lynn was often found lost in her own fantasy world.  
 With a major portion of time being given to reading, Lynn's imagination grew vividly, and her crafting skills were strengthened, encouraging her to start writing stories of her own and that she did! By age ten, the author had already begun writing stories, surrounding herself with friends with the same interests. Throughout school, the author spent hours with her friends enthusiastically giving ideas and creating stories together. Even when they were not together, the friend circle used to exchange stories through the mail!  
Lynn's love for writing was not just limited to the few people she knew, she loved sharing what she created with others as well. The girl loved putting a smile on people's faces and watched as people's faces lit up after listening to her stories. The passion started blooming, especially during her time at the Girl Scouts' campfires, where nights were spent making smores and sharing stories. It wasn't a surprise that a keen head would turn to Lynn since her young mind always had a magical story to share, and that too, was on the spot!  
Bidding farewell to high school, Lynn was determined that instead of putting her skills aside, she would polish and perfect her writing. Even though she didn't start a career in writing, she induced her love for storytelling in her professional life.   
The author began working at the Winchester Memorial Hospital, where she would have to interact with patients regularly. To make them feel better, the author would offer them a listening ear and then narrate her own fictional stories as well, creating a special bond with every patient she knew.   
She got her MBA in Acquisition and Contract Management from the American Graduate University in Covina, California, and completed her Bachelor of University Studies from Middle Tennessee State University in Murfreesboro, Tennessee.   
Later, the author became the Public Affairs Officer at the rank of Captain in the Civil Air Patrol. She worked for the federal government for a period of 34 years where the use of her writing skills were required, and Lynn was happy to do so. Making up stories was something that she was always good at, and she created comical poems covering the working career of retiring Air Force personnel.   
A LOOK AT THE PRESENT  
A mother of two sons, David Angelo and Michael Thomas, the author found the same love of fiction in her children. Dragons, sorcerers, witches, and magic was what the children enjoyed reading, and the author enjoyed telling them stories about urban fantasies. The author was encouraged to write and pursue it as a career by her children.     
Sadly, the author lost her youngest son, David, in the hands of fate when he was just 24. Shattered by the tragic incident, the author wanted to keep her son's wishes alive, and she was ready to step into the writing industry.   
On May 23, 2017, the author got her first book in the Dragons, Kings, and the Blazing Slicklizzard Heart Trees Series entitled Scindinvian Battles and the Black Magic Draco Ice Dragons published. Upon the writing of the first book of the Dragons, Kings, and the Blazing Slicklizzard Heart Trees quadrilogy, the author received an overwhelming response. 
On February 15, 2020 the first book was reprinted on a new platform in the adult fiction genre by the publisher, Your Book Angel.  She is currently working on the rest of the three books in the series!  
Lynn got her second book, Lavendar Lace:  A Washoe Indian and NorthStar, California Mystery Thriller, published by Your Book Angel on May 12, 2019.   
The Dragons, Kings, and the Blazing Slicklizzard Heart Trees Series New Platform: Book One: Scindinvian Battles and the Black Magic Draco Ice Dragons was published on February 15, 2020. She is currently working on the rest of the three books of the series! 
As of today, the author is known for giving her stories a personal touch, creating marvelous characters, and giving her stories an unexpected change in plot. She lives in the US enjoying her time while sewing, reading books, and writing books!