Sterling Silver Jewelry is more Popular now than ever Before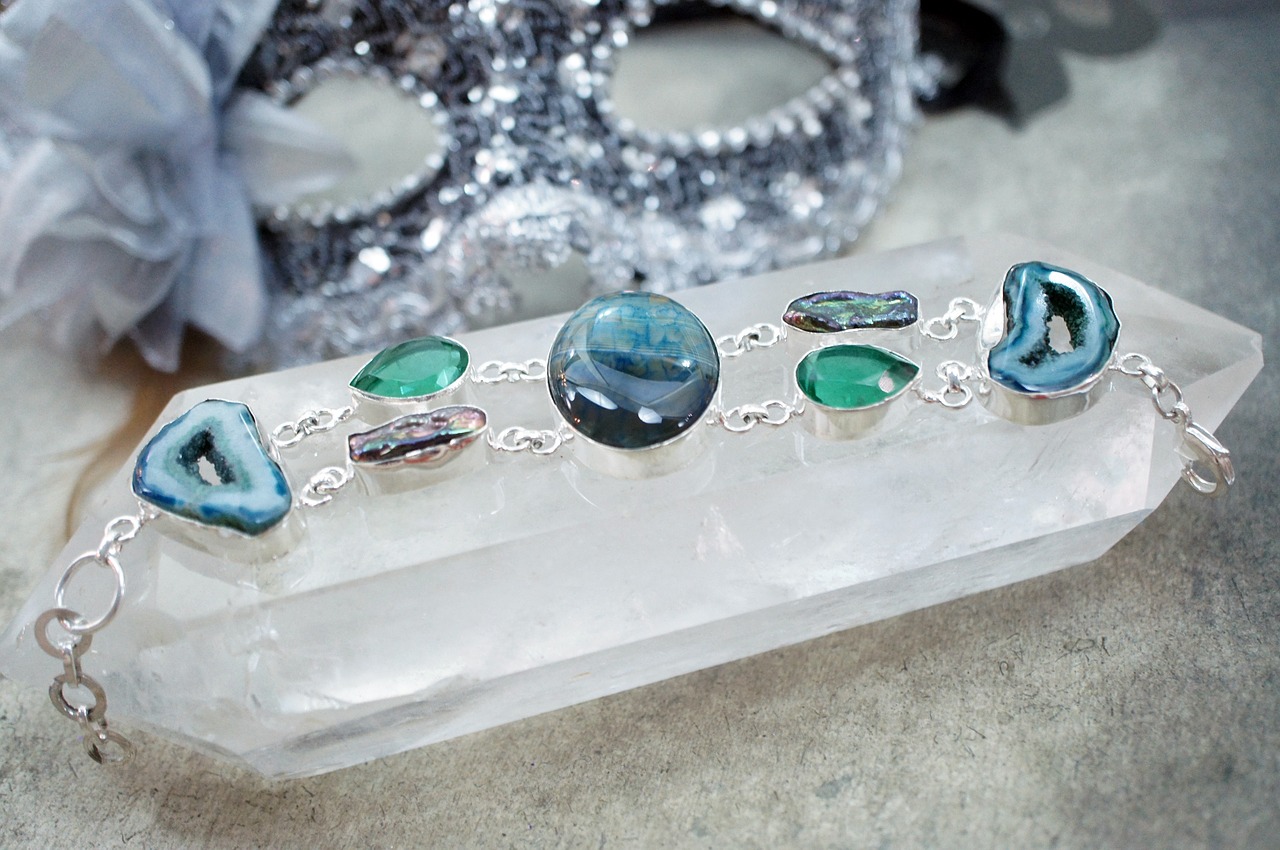 Sterling silver has a timeless appeal and durability and has become the metal of choice for modern jewelry. Manufacturers of exceptional jewelry pieces around the world have dispelled the myths around silver and have proven that it has the right malleability, beauty and durability to create trendy and exquisite marcasite pieces to be enjoyed by women globally.
Dispelling of a myth
For some people, fine jewelry can only be made of pure gold, but for most sterling silver has connotations of luxury which are found in the old English expression "born with a silver spoon in the mouth".
Sterling silver is made with 92.5% silver and 7.5% other metal alloys and may be slightly cheaper than white gold, but makes an excellent substitute for many types of jewelry pieces.
These are the some of the reasons why most women (and men) prefer to have sterling silver in their jewelry box:
Durability
Sterling silver is far pricier than some artificial substitutes but it lasts a lifetime, even becoming family heirlooms. The best quality silver jewelry is made by reputable companies and will carry the sterling silver stamp on a hidden place on the item so that you can know its quality.
Trendy
Silver jewelry is almost always popular and with a few good pieces in your collection you can know that you will always have something trendy to wear. As a metal, silver is relatively soft and can be molded into various styles. Many people seem to think that silver is only suitable for earrings. There are literally thousands of options for designs that vary from the modern to antique looking. Silver can be set with stones, pearls and turned into lockets, bracelets, rings, pendants, and watches.
Exciting designs
Jewelry designers have a preference for working silver designs and that is why there is such a proliferation of beautiful pieces available for woman to build onto their jewelry collections. Silver collections can add class to any type of outfit and they can be matched with white gold or platinum pieces.
It can be worn by everyone
Silver jewelry designs have adapted to the needs of men who also prefer to wear rings, bracelets and necklaces made with silver.
Silver is nickel and lead free
For many women today, allergies to some base metals does not allow them to wear most of the inexpensive jewelry available. Nickel and lead can irritate the skin and cause allergic reactions. Besides pierced ears, more people today enjoy wearing piercings elsewhere. Both men and women can know that silver is the best choice for their piercings.
If you have ever worn a cheap pair of earrings and have felt sore after about an hour, this is because of a reaction to the metals used. Silver is a metal that hardly ever causes any reactions. Most silver jewelry has a copper alloy which is also highly unlikely to cause a reaction, and silver jewelry can be worn without worry.
Maintenance of silver jewelry
If not worn often, silver jewelry may tarnish, but that is not permanent and can be cleaned in a few simple steps. The more you wear your silver jewelry, the better as the oils from the skin help to keep the metal clean and shiny.
Restore the original shine of your silver with a silver cleaner and soft cloth which can be bought from most jewelers and grocery stores.
Affordability
All silver jewelry is an affordable investment that allows moment to build up an extensive jewelry box of beautiful pieces to alternate for any occasion without breaking the bank.
Silver and global demand
Mexico is still the leading producer of silver, followed by China and Peru. Besides its use for jewelry and coins, silver has other applications in electronics, printed circuits, dentistry and even photography.
The manufacture and exports of wholesale silver jewelry is an ever-growing industry. Thailand has overtaken India in silver jewelry exports, and Thailand's leading jewelry manufacturer is Hong Factory, started in 1971. The family owned business designs and crafts exquisite original pieces that are exported to over 60 countries globally and are known for their scrupulous attention to the finest details.
According to Mr. Hong, a leader in wholesale silver jewelry in Thailand, "Our factory has served thousands of jewelers with wholesale silver and marcasite jewelry collection and the advanced OEM & ODM jewelry. We plan to continue offering our wholesale clients and their customers the same excellence of service with our excellent quality and designs."
Today's leading jewelry manufacturers know that they need to meet the demand of their discerning clients with cutting edge techonology, while also keeping up with the highest standards of sustainability and ethics demanded by the consumers of their products.
Life At Home: How Families are Spending Their Time at Home Durning COVID-19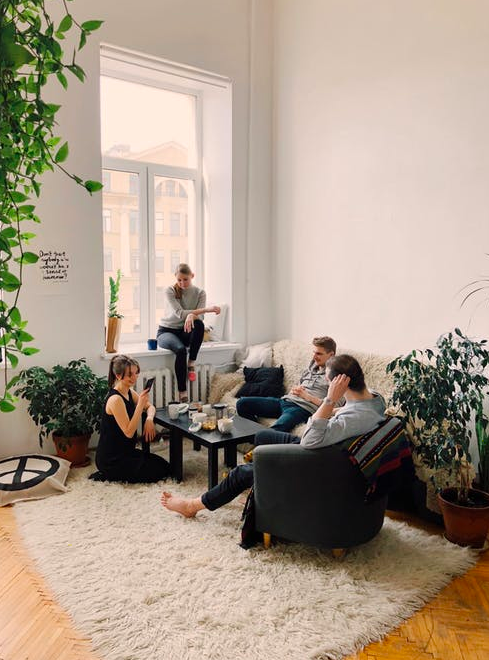 The outbreak of COVID-19 has sent shockwaves through everyone in the entire world. The virus tends to favor those with weakened immune systems but also thrives in healthy individuals as well. Because of its rapid spread, government officials have implemented city lockdowns to flatten the curve of the virus. And although the lockdown has forced people all over the world to stay at home, it has also made families get creative in how they spend their time at home.
You have to admit, this extended time at home might have been a little painful at first, but now that you've adjusted to home life for a few months now, it's really not that bad. In fact, according to axios.com, COVID-19 is reshaping family dynamics.
While families are cooped up together under one roof, they're, of course, going to bicker and moan, but history also tells us that when families endure hardships like what the coronavirus is putting families through, it helps families build strong connections.
Everyone, of course, has their own opinion on how coronavirus is impacting their family life, but there's certainly no denying the fact that it has forced families to find alternative ways to spend their time at home TOGETHER!
Because of the virus, it has forced people to do most things virtually that they would normally do in-person. Nonetheless, people are adjusting just fine and making the best of the situation… that's really all you can do if you think about it.
So how have you and your family been spending time together to make things fun? Here are some ways other families have been making the most of their time at home and having fun.
How Families are Spending Their Time at Home During Coronavirus
Cooking: Bringing Meals From Their Favorite Restaurants to Their Own Kitchen
With COVID-19 not only impacting families but businesses too, it has made the restaurant industry take a hard hit… All businesses, including restaurants, have been shut down in efforts to prevent the spread of the virus.
Because restaurants are closed, it's forcing families to blow the dust off of pots, pans, and skillets that they haven't used in ages. There are some restaurants that have been doing food deliveries but most times, it's your favorite restaurants that need a food delivery app of their own but they don't and that's why you have to recreate those meals on your own.
Places like hibachi grills, Mexican restaurants, and burger joints are all being recreated in the homes of families all over the world. An electric griddle is what has been saving the lives of families all over the world!
You can buy an electric griddle at most grocery stores or supermarkets for as little as $19.99. And for $19.99, you can sautee your vegetables just like you see at hibachi restaurants. You can make grilled burgers that taste just like the ones at your favorite diner; And let's not forget about breakfast… With a griddle, you can make a big batch of pancakes for the whole family in less than 10 minutes!
Patio Installation: Keeping the Fun Going From Indoors to Outdoors
Remember how you've been saying that you want to have a patio deck installed but never got around to it? Well, there's no better time than now to have this particular home renovation project done. You just need to find the right contractor to install it for you. If you need a patio contractor in Kansas City, you have a wide selection of reputable and trustworthy companies to choose from.
By having a patio installed, you have the ability to fully enjoy your outdoor space whether you want to have a barbecue or simply enjoy the warm weather and pretend you're on a beach. The biggest perk with a patio, especially during the coronavirus outbreak, is that it gives your family a change in scenery… Even though you're still at home, you're at least outside, and that's something.
Tik Tok Challenges: Seeing Who's the Better Dancer of the Family
Tik Tok has taken the world by storm during these challenging times and it has been a reliable source of entertainment for all ages. You see everything from grandparents doing the "Savage Challenge" to frontline nurses doing the "Flip the Switch Challenge."
Because we're in trying times and are seeing every day how COVID-19 is taking the lives of those we love on a daily basis, it's sometimes a refreshing mental break from the sadness of life as we know it. Whether you decide to make TIK Tok videos with your pet or with your kids, take the time out to do it…
It might be silly to you but once you get the swing of how it works, you'll look up and realize your family is having a great time together just being silly, and for that, coronavirus has brought a silver lining for lots of families.