Meet Ronnie Flynn: From Executive Producer to Founder of a Global Streaming Service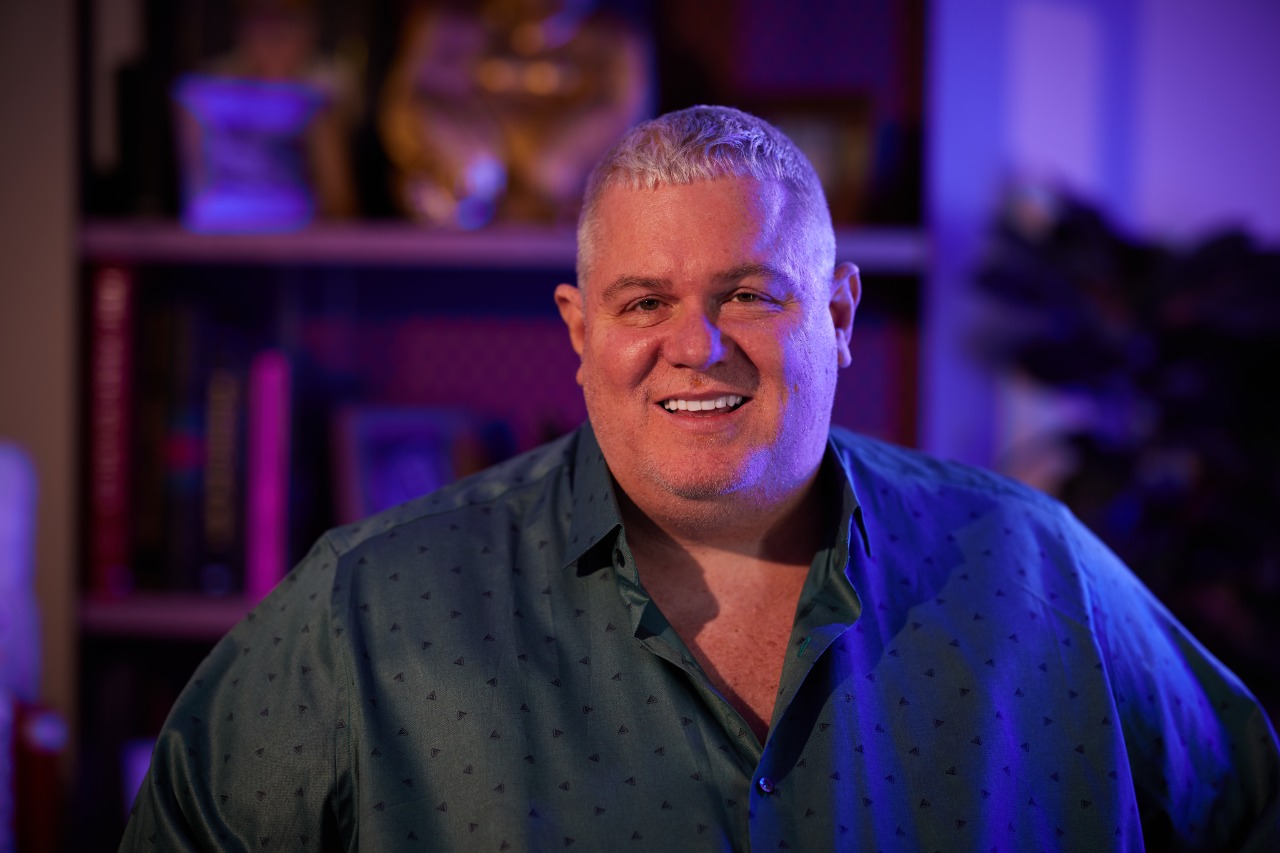 For most entrepreneurs, the path to stability or a formal business usually comes with trial and error. It involves going through different business ideas and even careers until finally landing on a project that is "just right," a passion project. Founder of Vuuzle Ronnie Flynn, while he still maintains his interest in being an executive producer, has been devoted to building his company into a premiere streaming service.
Becoming an Executive Producer
Flynn started his career playing football but eventually moved into financing film projects. "Thanks to God, I was multi-talented and had many choices in my life. I eventually started traveling the world financing projects all over Europe and in Asia. I was always fascinated with film and television and knew that I should be working in the industry. In the 90s, I became an actor and became part of the Screen Actors Guild. I also received my SAG signatory status as executive producer in 1997."
Financing Films
One project he worked on financing is the film, Shriek If You Know What I Did Last Friday the 13th. "The first Movie I financed was "Shriek, if you know what I did last Friday the 13th for Lions Gate". This film was released and premiered in February 2001. The film was directed by John Blanchard, starring Tiffany Amber Thiessen and Tom Arnold. I financed this film with Robert Shaw from Dragon Entertainment and Jeffree Phillips from Philynn Productions. I sold my points in this film and did not receive credits as an executive producer because I left the country to produce more films and simply sold my interest. The second film I financed was "Trials of Life" for Philynn Productions, where I also played Ren's father. This film starred Lynn Moody, Thyme Lewis, and Marta Dubois."
Starting Vuuzle Media Corp. 
With the skills he has garnered, he has set up an award-winning company in Vuuzle Media Corp. "I have a skill set that perfectly fits what I am doing today. I used my skills gained over the last 35 years to finance Vuuzle Media Corp, Hired Vuuzle TV CTO prophecy Onassis while becoming the executive producer for film and television, all while running several divisions of the company all over the world. In 2020 I took a personal risk to start Vuuzle Studios in Dubai, which has turned out to be part of what makes Vuuzle TV unique from other platforms. I also head up the graphic and marketing departments globally for the company as we push out new promotional items for Vuuzle TV and our Music label VUMU Music."
Flynn is now working on making Vuuzle a global company. He has established connections with companies such as Roku and Smaato in hopes of setting Vuuzle aside from the competition in the streaming industry.
Beginner's guide to ECN brokers: what they are, how they work, and are they right for you?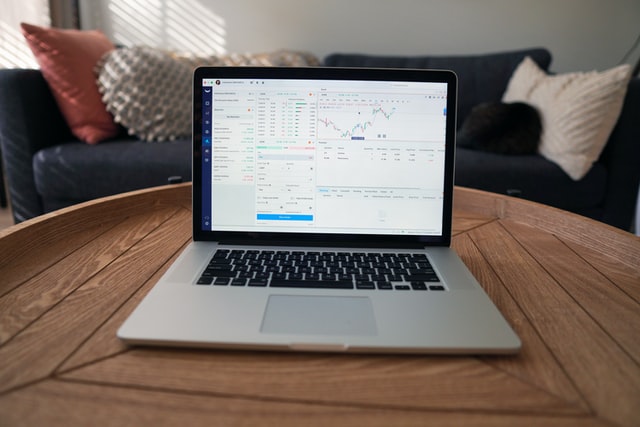 Choosing the right Forex broker is one of the crucial steps when starting your trading journey. No matter how much you invest in your education, how you monitor the fluctuations of the market, and how well you understand fundamental and technical analysis, at the end of the day, the platform you trade on will influence your bottom line. Whether it's the spread or the commissions you pay, the Forex broker will, to a certain extent, determine how much you make from trading.
By default, most Forex brokers are STP brokers. STP stands for (Straight Through Processing), which means that they give you all the tools you need to trade and act as middlemen between the trader and the liquidity provider. STP brokers are the most common, and many people who do Forex trading don't feel the need to replace them with something else. You can definitely grow your wealth by signing up for an STP broker, and if you are happy with your current broker, there is no need to change it just yet.
However, STP brokers do have their limitations, and there may come a time when the trader wishes to negotiate trading positions directly with liquidity providers, without a middleman. And that's where ECN brokers come in.
What are ECN brokers?
Without getting too technical, an ECN broker gives traders direct access to liquidity providers so that they can negotiate their own prices. ECN stands for Electronic Communication Network – that's the network they use to facilitate contact between the two parties, without getting in the way. Thanks to this direct contact, you get a series of benefits: you have more transparency, there are better trading conditions, price manipulation is limited, and you can even trade outside of normal hours. However, like most things in Forex trading, switching to an ECN network is a highly subjective choice. Before you say goodbye to your STP broker, you need to understand both the pros and cons of ECN brokers, if they can match your trading strategy, and, perhaps most importantly, how to choose an ECN broker that really stands by its promise.
Pros and cons of ECN brokers
Pros:
Trade outside normal market hours 
Compared to standard brokers, ECN brokers are more flexible, and they allow you to trade outside the regular market hours.
More favorable prices
Usually, with ECN brokers, you have tighter bid-ask spreads, which means that you can execute trades at better prices than usually available. Plus, trades are executed immediately because there is no middle man.
Anonymity 
Although not all traders want to be anonymous, some do – particularly the ones who prefer making larger transactions. ECN brokers can offer that.
The broker won't trade against you.
No matter if you win or lose a trade, the ECN broker still gets their commission, so they have no conflict of interest to work against you. STP brokers, however, can work against the client's best interest by manipulating prices. Plus, the ECN broker will also give you access to real-time price information as well as the pricing history, so it's virtually impossible to be fooled.
Cons:
As beneficial as ECN brokers might be, they have their drawbacks, and these drawbacks will affect you if they don't match your trading strategy. The most important con you should know about is that all the benefits of ECN brokers come at a cost – and a high one at that. ECN brokers ask for higher fees and commissions compared to regular brokers. These commissions are usually fixed, which can be a good thing, but if you execute a lot of traders, all of those fees can really add up and affect your profitability.
What's more, the deposit requirements are higher for ECN brokers, and that can be really discouraging. Many traders argue that the ECN platforms aren't too user-friendly, and it's difficult to get accustomed to this type of trading, but it's important to keep in mind that ECN brokers aren't for beginners. If you've only traded for a couple of months and you're still not very used to it, it's normal for an ECN broker to look more complicated, which is why, when you're starting out, it's best to stick with STP brokers.
Keep this in mind when choosing an ECN broker.
ECN brokers offer favorable terms, but they're not as easy to find. For example, there are few ECN brokers for US clients, which means that you'll have to do more research to find one, perhaps even look offshore for options. That's because the regulatory environment is stricter in the US, and brokers have to abide by harsh terms and conditions. Offshore brokers can offer better terms, even if they're not regulated in the US.
They should, however, be regulated. The problem with unregulated ECN brokers is that they can be regular STP brokers trying to fool their clients. If you don't do your research, it's possible to open an account with what you believe is an ECN broker, only to discover that the trades are very slow and that there are many requotes. A requote happens when the broker is not able to execute the trade based on the price you entered. To avoid unpleasant surprises such as this one, the first thing to do is check whether the broker you chose is regulated. If they are, that means their services are legit and, if you try to scam you in any way, you can file a formal complaint, and your rights are protected by the law. If they're not regulated, that doesn't necessarily mean that they're a scam, but you're not protected in any way, and there is a chance you might be putting your money at risk. When in doubt, always check online reviews and comparisons. If a broker isn't what they say they are, users will complain about it immediately, and you'll avoid a potential scam.