Meet Slimiee Fit — The Key To Achieving Your Dream Hourglass Figure And That Impossible Flat Tummy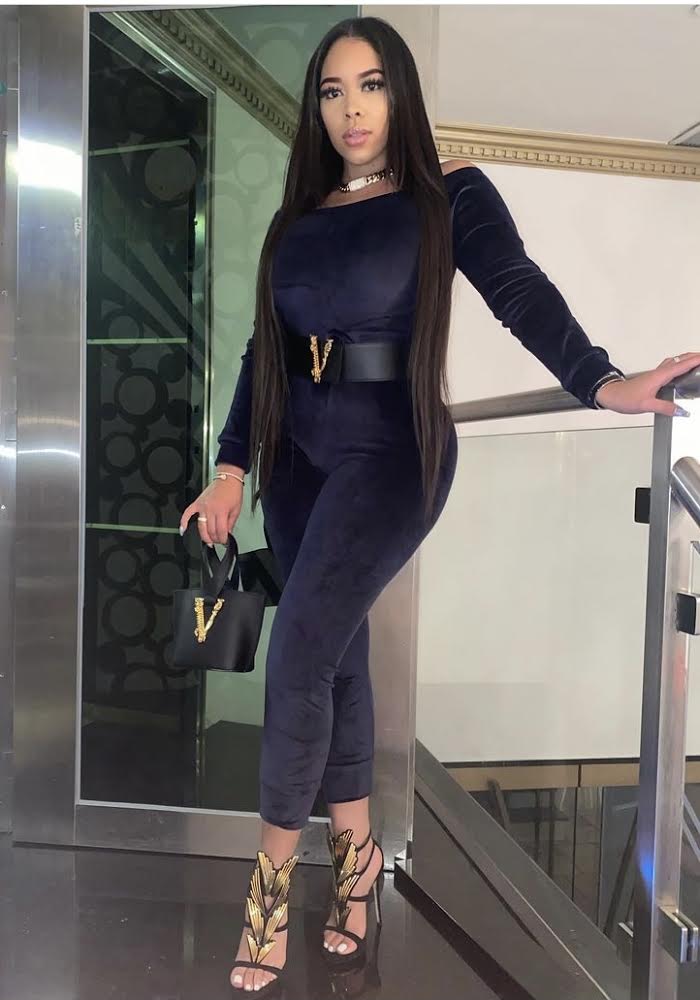 Erileydi Coste has always been interested in maintaining a fit figure. That being said, she also understands how confusing the journey to a person's ideal body goal can be, and for that reason, she created her company, Slimiee Fit, in 2019.
Coming from a Latin background, her mother used to influence her to wear a waist trainer growing up in order to help her maintain the "perfect" hourglass shape every woman so desperately wanted. Coste quickly grew familiar with the variety of severely uncomfortable waist trainers on the market and was constantly looking for a more comfortable alternative. She reached a point where she was creating her own homemade waist trainers out of vinyl; the same material used to make yoga mats. But, in the end, she found it did not provide sufficient structure. Coste realized that creating the ideal waist trainer would be the perfect business opportunity to help women in similar situations. In May 2019, she ordered a customized sample from a manufacturer, and the rest was history. A few weeks later, Slimiee Fit made its debut.
Coste's hard work and dedication are the reason the company exceeded all expectations. Within a couple of months, Slimiee Fit had completely sold out of its first launch of products. For its second launch, the company offered an additional model of the waist trainer that would consist of a longer-styled vest for those customers who desired fuller coverage. Those were also an instant hit, and before she knew it, the CEO was ordering double the amount of products she had started her company with. She also consistently asked her customers what they wanted to see from Slimiee Fit, and that in turn always guided her in the right direction and kept incoming company feedback substantially positive.
In just a few short years, Slimiee Fit has expanded in massive ways. Company inventory now consists of an entire range of fitness products in addition to its classic waist trainers. Products include motivational water bottles, roomy gym bags, adorable workout outfits, and even a custom formulated fat-burning cream (which happens to be Eriee's favorite product!). The company is the perfect fitness companion for anyone feeling lost in their weight-loss journey, and it continuously strives to provide customers with the best essential products to enhance their experience at the gym or at home. All products are eligible for international shipping, and the company plans to further enhance its international presence within the coming months. To see the full range of Slimiee Fit products, visit www.slimieefit.com or follow @slimieefit on Instagram.
SPOTLIGHT: Sweet vinyl by DREAMOUR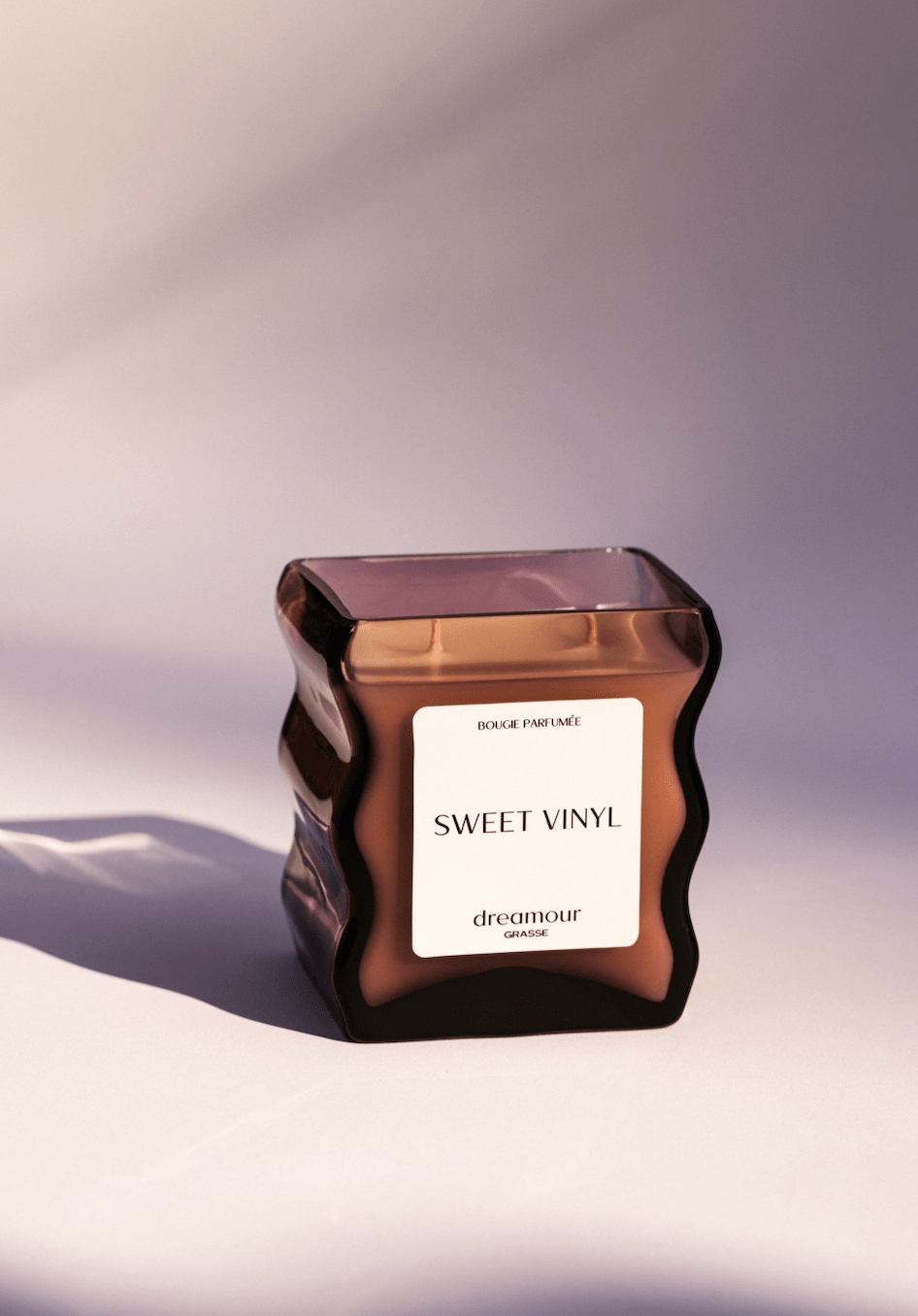 What happens when two immensely talented visionaries come together to create elegance and ingenuity in a sculptural glass fragranced candle? Dreamour. That is the long and short version of how Dreamour was created. Founded by Karissa Rowe and Neal Klotsman in late September 2022, Dreamour was founded with the goal of creating a luxury fragrance brand that operates at the intersection of functional art in the candle market space.
Rowe, a Parsons School of Design graduate, set out to fill the niche of integrating design in the candle marketplace. Unlike most candle vessels that are mass-produced, Dreamour's founders desired to prioritize the artisanal craftsmanship of glass in their production processes of the sculptural glass designs. This resulted in a long timeline of sourcing the globe for talented glass artisans who could transform a sketch into a functional and sophisticated candle vessel. Each and every candle vessel is hand-blown, inherently resulting in a one-of-a-kind product and unique experience for the consumer. These functional fragrant candles also act as a piece of décor due to its sculptural and alluring appearance.
Sweet Vinyl, Dreamour's first candle scent, fills the room with musky & leathery notes combined with earthy notes of vetiver and cypriol, topped with a citrus touch of bergamot and mandarin. The founders worked with master perfumers in Grasse, France, to create a scent that invoked notes of memorable moments, emphasizing high quality ingredients in the fragrances in a soy wax blend. This resulted in candles that consist of clean ingredients, a vegan formula, and is entirely cruelty-free.
It is the personification of the glass blowers' spirit, the heart of Grasse imprisoned in a bottle, and the narrative of two visionaries that sets Dreamour at the top of the candle market pedestal. Dreamour embodies the sophistication and savior-faire French perfumery as a luxury brand, while being a NYC based brand. Dreamour is currently stocked at Patron of the New in New York, along with other major designer luxury known brands. Rowe and Klotsman are currently expanding their production lines and will drop new fragrances and designs in early 2023. Don't expect anything ordinary with Dreamour, as they will continue to bring a unique perspective to the marketplace of home fragrances.
To find out more about Dreamour and their newest releases, you may visit the business's website dreamour.com or follow the company via its Instagram handle @dreamourshop.