Meet the People Capitalizing on the Corona Virus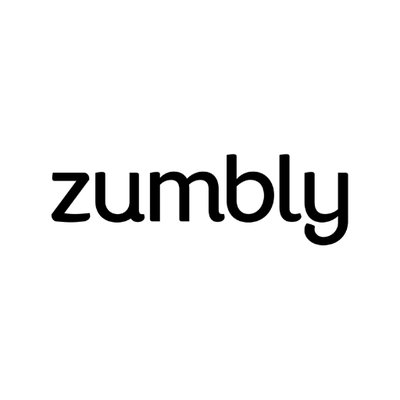 The corona virus has been one of the deadliest epidemics we've seen in over a century. Casualty numbers are compounding by the day and people are in absolute hysteria. Jobs and businesses have been halted by the government, leaving many without income. Slowly but surely, in one of the most rapid economic collapses this world has ever seen, people are being stripped of everything including hope.
However,… there are still people out there making a fortune in the process. Many are raking in cash like they have never seen before, and I'm not talking about grocery stores. I'm talking about people investing in real estate.
Recently, the search term "Should I buy a house" has hit an all-time record on Google.
According to Zumbly, real estate buyers are benefitting from this tremendously. And when I say tremendously, I mean insanely so. Zumbly- whose platform helps you find the best ROI-yielding properties instantly is helping its users make the most of the current situation.
Founded by Jeb Carty and Joel Glenny. Zumbly isn't just here to help the wealthy or deep-pocketed cash buyers. Zumbly can help anyone who is interested in buying a home.
According to Founder, Jeb Carty, "The best way to make money in real estate is to simply not pay that much for it. There are many people who are leveraged and unsure of the upcoming economy who will become scared and sell as a result. Or they simply need to sell.  The result is that the US housing market is about to be flooded with homes for sale, and prices are going to plummet."
Zumbly helps it users find the best deals instantly. The platform has several unique options, all of which take into account an entire market, weighing tens of thousands of properties against one another. With features like finding "motivated sellers,'' locating the least expensive price-per-square foot properties that can make 3x the amount of money on Airbnb than a traditional lease, the guess work is eliminated.
No longer do you need tons of experience in the field to find the best deals. Zumbly enables the most novice homebuyers to buy like professionals.
Carty also elaborates "Our users have been waiting for an economic downturn for a while. The prices were just too high. Even Warren Buffet was waiting for a time when prices weren't so high. Above all of this, mortgage rates have continued to drop. There has not been a better time to buy in the past 12 years. "
Five Benefits of Studying Disaster Management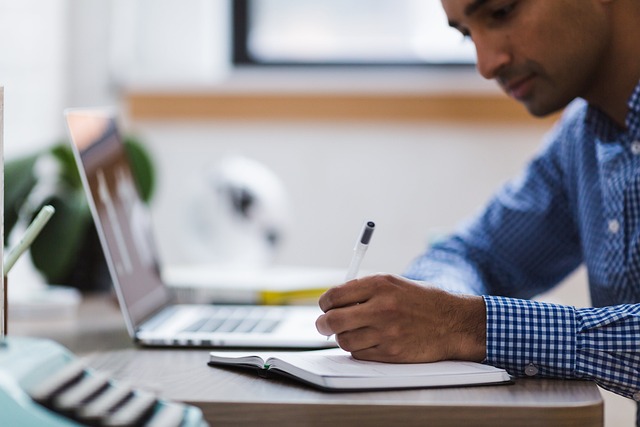 Are you concerned about helping your fellow human beings, especially when they most need it? The pictures and news about floods, earthquakes, and other disasters are horrendous. Even worse is seeing the people in those areas deprived of the basic necessities of life. If you're ready to help limit the negative impacts of such disasters, now is the best time to prepare!
A disaster management degree is one of the best ways to achieve this purpose. It will lead to a career choice that is very demanding but potentially very rewarding as well. 
As a disaster management worker, you will help people most affected by disasters. You will also help disaster-prone groups to prepare and plan for future emergencies. Overall, one can say that this is a specialized area with specific requirements. You require both practical experience and academic qualifications to advance in this field. 
However, is disaster management a suitable career? There are a few factors that influence the desirability of any career path. Personal growth, career growth, self-satisfaction, and a reasonable expected salary are all essential considerations. Without further ado, here's a look at some of the motivations for studying disaster management:
1. Your Work is to Help People
Most people see the effect of disasters on their screens and question why go into disaster management? And you might be one of them now. But a disaster management degree helps you reach out to the affected people more effectively. Yes, everyone can send in donations, prayers, and other forms of aid. However, managing the relief campaigns and actively assisting victims is much more gratifying. This reward alone answers the question. 
Helping victims gain some footing again
When a disaster strikes, many people can lose everything they have. They might not have their homes, loved ones, and means of living anymore. A disaster management worker can directly do a lot for such victims. 
Their degree and experience can help people restore their lives to normalcy. Distributing food and other essentials is just one step. After that, disaster management also helps victims get some source of livelihood, shelter, and whatever they need to piece their life back together. Such efforts also go a long way in assisting victims to recover emotionally from a disaster.
2. It Counts as Highly Skilled Work
If you start working in disaster management with a relevant degree, you are a highly skilled worker. Here are a few reasons why this is so:
You are required to complete formal qualifications, along with technical training sessions
This career path appreciates technical skills as well as experience
Disaster management requires a high skill level that not everyone can achieve
What are the advantages of a highly skilled career? 
The main advantages of such a career, including disaster management, include:
Further opportunities due to one's technical knowledge and expertise
Enhanced experiences while working
Better pay than many other career paths
A feeling of satisfaction due to doing something worthwhile
3. An Exciting Path
Working within a crisis or inside a disaster zone is dangerous but exciting. There might be a lot of chaos sometimes, with extremely changeable situations. 
It can also be very difficult to respond to disasters, so you might have to work on adrenaline half the time. It's all very demanding, but an adventurous soul will probably relish the experiences. 
Not everyone is not a perfect fit for this line of work. The stress and demands can get too much at times, adversely affecting the mental health of many workers. If you relish the idea of helping those in need no matter what, make sure to take a break when you need it.
4. Working in Different Locations
Getting stuck in a dead-end job is no fun. When you get a qualification in disaster management, your career will certainly not be boring. 
Among other factors, one reason for this is that disaster management takes its workers to several different locations. You might visit a metropolitan city one day and a completely rural setting the next. Some disaster management careers might even take you out of your home country. It won't be a vacation, but you will get exposure to many different cultures, lifestyles, work methods, and much more. Overall, you'll probably get a rich and fulfilling experience that's rare in any career choice. 
5. Chances of Growth
With disaster management as your career choice, you have a lot of room for growth. This sector includes large industries operating all over the globe and in all kinds of settings. Many companies and teams always search for a qualified, sincere individual who wants to work in this line. 
If you start at the bottom of the disaster management sector, you may get support and lower-level positions first. It is the perfect time to learn all you can and gain experience within the field. 
As you grow within this sector, you can get better qualifications and experience in the technical areas. Eventually, you can rise in the field and start working on different projects.
If you work smartly, you don't have to get stuck at a certain point in your disaster management career. You can work on the most well-known natural disasters as they happen or focus on lesser-known disasters and build your niche.
Conclusion
Studying disaster management and following a subsequent career might create a great path for many people. The education and experience here will show you how to help people in the worst situations. That path alone can make an individual feel satisfied and happy with their choices.
A disaster management degree will also put you in the highly skilled job category. It usually pays well, with some growth prospects to sweeten the pot. This career may also allow you to travel and get experience in new places. Overall, it seems like studying disaster management can be an exciting and sensible career option. If the above discussion seems interesting, why not check out some relevant courses today?