Meet Verna Fogg, The New School Pop Artist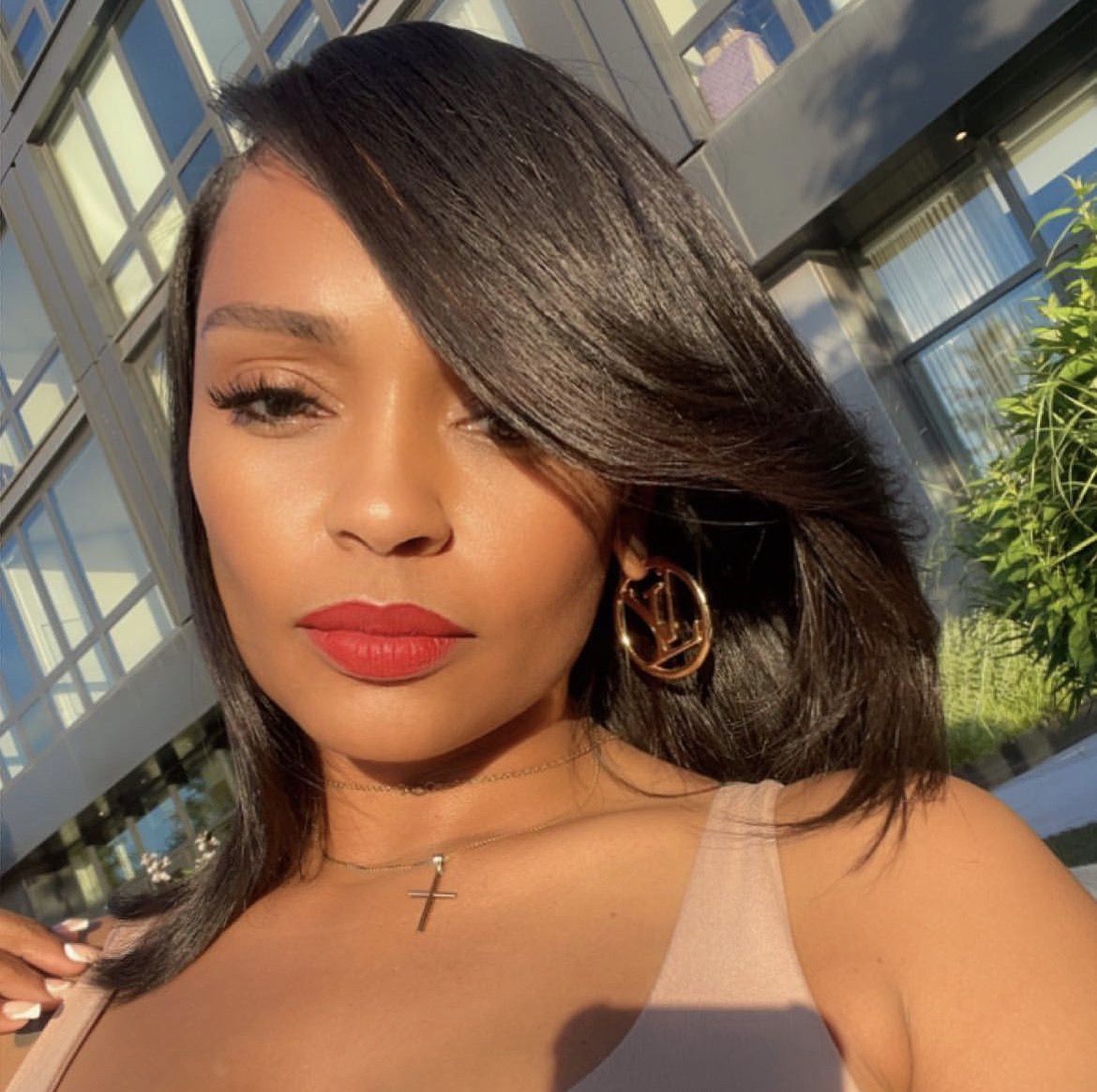 There's a new rising artist who's gaining attention from people worldwide. She goes by the name of Verna Fogg. Hailing from Brooklyn, New York, the rising painter is beginning to create a name for herself within the industry. Her favorite piece that she's created today is called, Musical Paradise. "There is peace and serenity in music which takes me to paradise.", says Verna.
Verna Fogg started her artistic journey back in 2013. During this time, she was still working a normal job, but she realized that's not what she wanted for her life. She then began creating paintings and canvases, and eventually made her first sale in 2015. This was also the year she decided to resign from her job, and move full time into the art industry. Her company V F Artist Inc. was established a year later in 2016.
As of now, Verna Fogg is mainly focused on the creation of mixed media paintings and also 3D customized canvases for her clients. The style she creates is in a lane called "Pop Art," which is art that is influenced by popular and mass culture. "Mixed Media Art is all about breaking the boundaries between different art forms. No limitations and no restrictions. You can create whatever you want because YOU ARE THE ARTIST. Art helps us humans understand that it is relatable. It is an expression of our experiences, our most personal thoughts, and feelings. Art allows us to see the world in a whole new way. One known fact is that an artist can present imagination, inspiration, and interaction to communities," says Verna.
Verna definitely shows many qualities of an artist who's focused and driven to keep creating and becoming a top tier artist. Make sure to follow her on all social media platforms @VernaFoggArtist in order to stay up to date with all future art pieces and canvases from this new age Pop Artist.
Connect:
Instagram 
https://instagram.com/vernafoggartist?igshid=YmMyMTA2M2Y=
Twitter:
https://twitter.com/vernafoggartist?s=21&t=INQX9-SGPn2VEvCLCokSBg
Tik Tok:
Christmas Music for Retailers: The 2022 Guide to Boost Holiday Shopper Sales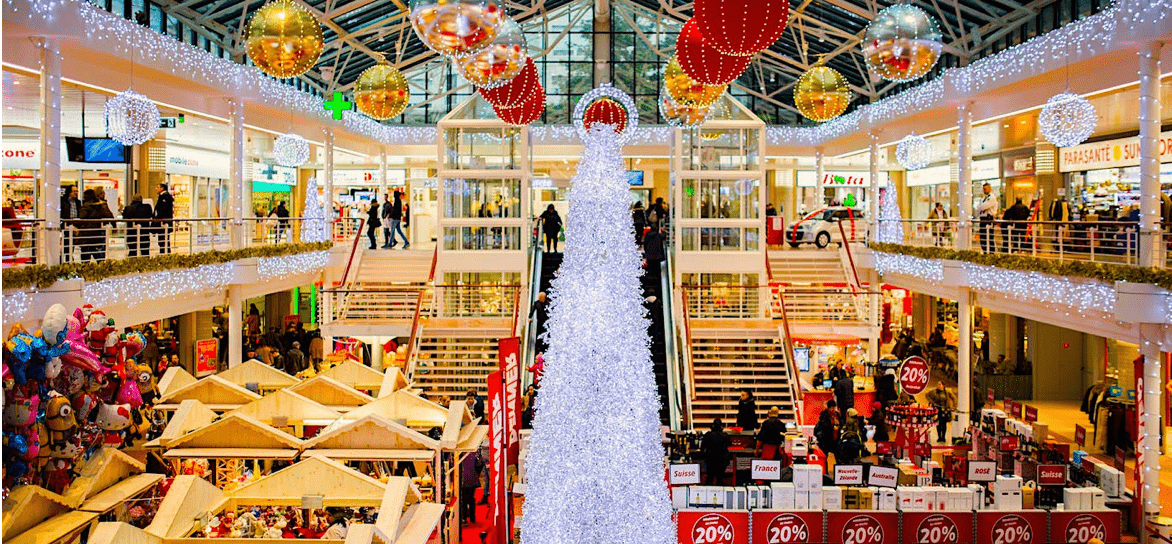 Every year as we approach the holiday season, retail stores of all shapes and sizes start to fill up with scores of customers looking to score the best holiday shopping deals possible. You want to offer your customers a great experience that will keep them coming back time and time again. To do this, you'll need to give your retail store personality and offer an experience that makes it someplace worth going to, and even better, telling your friends about too. 
Music can be the key to adding this personality, but you need to make sure that the songs and playlists you choose are in line with the type of brand you have established first. When you can make your holiday music fit within your brand experience, it's easy for customers to feel like they belong there, which will help them enjoy their Christmas shopping even more so.
But did you know you need to license the background music you play at your retail location(s)? You're not alone if you've never heard of royalty-free music. Most people know what many things are but aren't that familiar with the terms associated with them. If you need to learn what royalty-free means, here's a quick definition. To license music for your business means that you can directly use it for your own benefits without having to pay any form of royalties to the owner(s). It's a bit more complicated than that, which is why it pays to have some of the basics under your belt if you're thinking about going this route.
Timing Is Everything – Don't Start Playing Christmas Music Too Soon
The holidays are the most important time of year for retailers, and music is one of the most important elements that can help make or break your season. But if you don't start playing your Christmas music too early, you can avoid losing customers who might be annoyed by too much Christmas music being played in October and November. You want to start playing your holiday songs closer to or right after Thanksgiving has passed along with Black Friday too. You want to start playing your holiday background music when people start thinking about what they want for Christmas, but not before they've finalized all the details.
Use a Music Streaming Platform That Is Legal for Businesses
The last thing you want is for an attorney to come into your store because they heard Christmas music being played from your store and then find out that it was being played illegally without proper business music licensing. That could prove to be pretty for business, especially if you get slapped with a cease & desist order, or worse, a lawsuit! Make sure that whatever music streaming platform you use has permission from artists and labels to let businesses play their music legally (e.g., Spotify).
Work Christmas Music into Your Streaming Music Without Letting the Christmas Music Overtake Everything
Christmas music for retailers is typically playing everywhere during the holiday season. You are guaranteed to hear it playing in the background at mom & pop retail shops, department stores, shopping malls, restaurants, schools, corporate offices, and more. This makes it difficult to stand out from the crowd with your Christmas music playlist choices. You don't have to go overboard with Christmas tunes either — just keeping them in the background is enough to get shoppers in the holiday spirit.
Stay On-Brand by Playing Your Typical Genres
The best way to keep customers returning throughout December is by staying true to your brand identity and using genre preferences as an indicator of that identity. For example, if your store predominantly sells children's toys and clothes, then playing classical music might not be appropriate because it doesn't reflect who you are or what your brand stands for.
Try Alternatives to Overplayed Classics
Many people associate certain Christmas tunes with their childhoods or other special moments. But all too often, these same songs become so ubiquitous that they lose their charm. Try alternatives if you're sick of hearing "White Christmas" every time you walk into a store or restaurant.
How Can You Legally Stream Spotify Playlists?
The popularity of streaming services has made it easier than ever for retailers to play quality music without breaking copyright laws. Services like Spotify allow you to create playlists based on artists and genres licensed for commercial use — meaning, with proper commercial licensing, they can be played in stores without getting sued by record labels or publishers. 
Why Do You Need to License Music?
To start off, here are just a few reasons why licensing music matters. You're responsible for protecting your brand's image, reputation, and integrity — ensuring everything you do is within the law.
You want customers to have a positive experience when they enter your store or visit your website. Your brand's image plays into this as well. If people associate your business with certain songs or artists and then listen to them while shopping elsewhere, you could lose business and customers because they're already "in the mood" for something else when they walk into your store!
Music is a powerful way to engage customers, create an emotional connection, and boost holiday sales. It's also the most cost-effective way to differentiate your brand from competitors. That's why many retailers are already using music in their stores. And there are many ways to use Christmas music for retail that can help you grow sales at your store this holiday season.
Soundtrack Your Brand Can Legally License Music for Your Retail Business
Holiday music has been a staple of retail stores for decades. From a simple radio to the latest digital jukebox, customers can expect to hear holiday tunes in your store as soon as Thanksgiving hits.
Holiday music is a tried-and-true way to create an inviting and festive atmosphere that can bring customers into your store. But how do you choose the right music for your store? And how can you make sure it's legally licensed?
Soundtrack Your Brand is a leader in this space and can definitely help answer those questions. From the legality of playing Christmas music at your store, to choosing the right sound system for your business, they have everything you need to know about playing Christmas music in your retail business.
If you want to help boost sales, find the right holiday music. When you start playing Christmas music too early, though, it might cause burnout. You need to find the right balance and keep it on-brand. And, if you're shopping for a music streaming service, ensure you're following the license rules, so you don't get sued in 2022 or 2023 for that matter.