Michael Baah, the Celebrity Fitness Trainer, Answers Some Most Asked Questions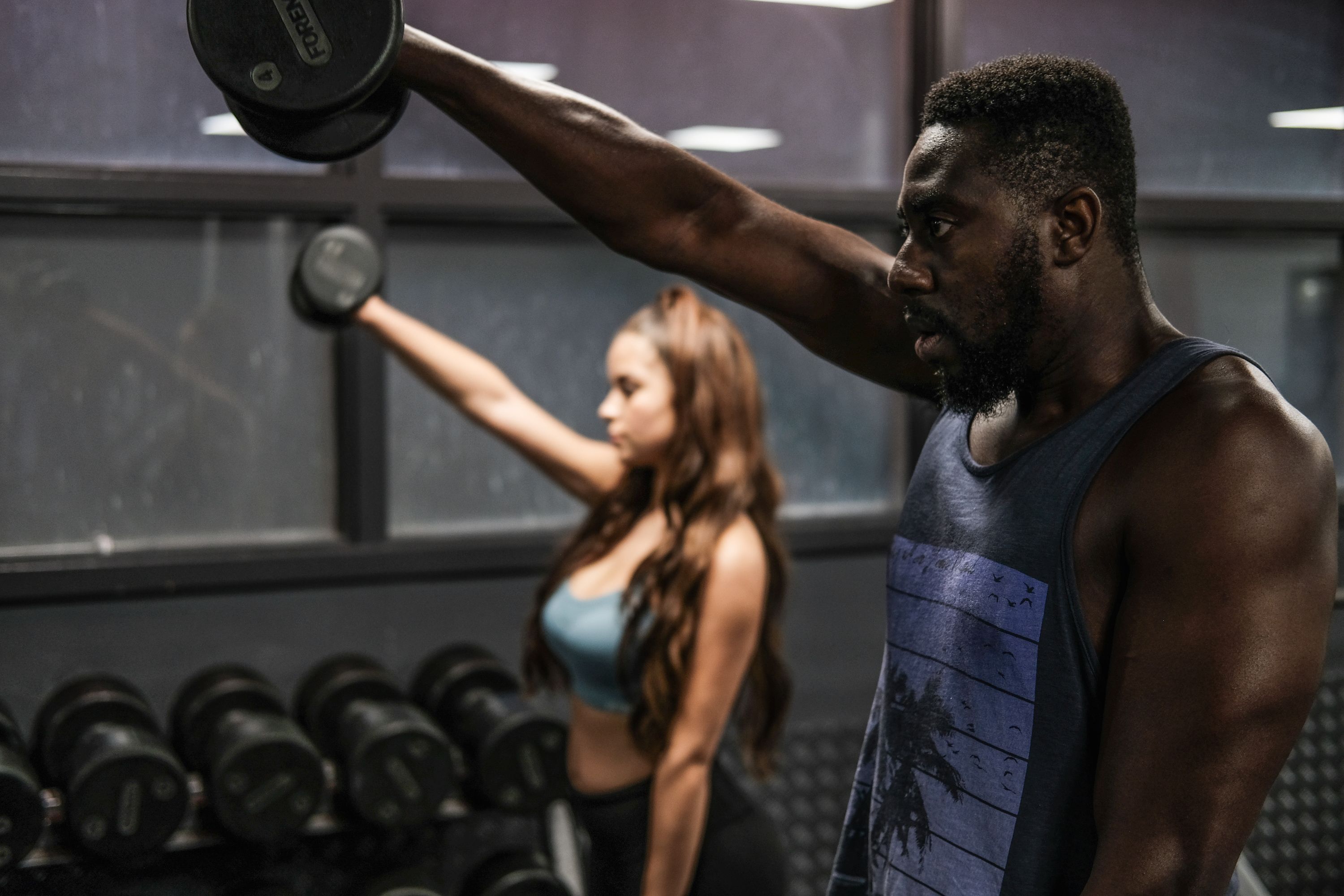 Michael Baah is becoming a renowned name in the fitness world when it comes to training the celebrities. He is helping popular celebs go through jaw dropping transformations for their body. We recently got a chance to interview Michael on some of the most asked questions related to fitness. Here is what this celebrity fitness trainer shared on fitness and weight loss.
What is your favourite fat-busting exercise and why?
HIIT – High intensity interval training workouts use short bursts of very intense activity to bump up your metabolism, burn fat, and even build lean muscle to some extent – many of these require no equipment at all. It takes you out of your comfort zone. Makes you work extremely hard.
What ratio of cardio-weights do you advise for fat loss?
It all depends on what your training goal is and what kind of training you respond to. Fat loss for most people is simply a product of work. The best exercise you ever do for fat loss is the one that you're most consistent with.
Generally, I would recommend 3-5weight-training sessions a week and 2-3 cardio sessions a week. Always be as active as possible during your daily routine as you burn more calories when your heart rate is elevated.
What is your philosophy when it comes to keeping fit?
Do what you love! If you feel that running isn't your thing but cycling is then that's what you should do more if it's going to make you consistent. Be as creative as possible. You don't have to go to the gym to be fit. The more active we are in our daily activities, the better off we will feel and look.
It's all about the small wins. Try taking the stairs instead of the lift, walking or cycling instead of using the car or bus. Revamp your gym playlist regularly and update your gym kit so you look forward to wearing it. Go for walks or a run instead of sitting on the sofa watching TV.
You can connect with the trainer on Insta – @MichaelBaah_, and his website – michaelbaah.com
SPOTLIGHT: Sweet vinyl by DREAMOUR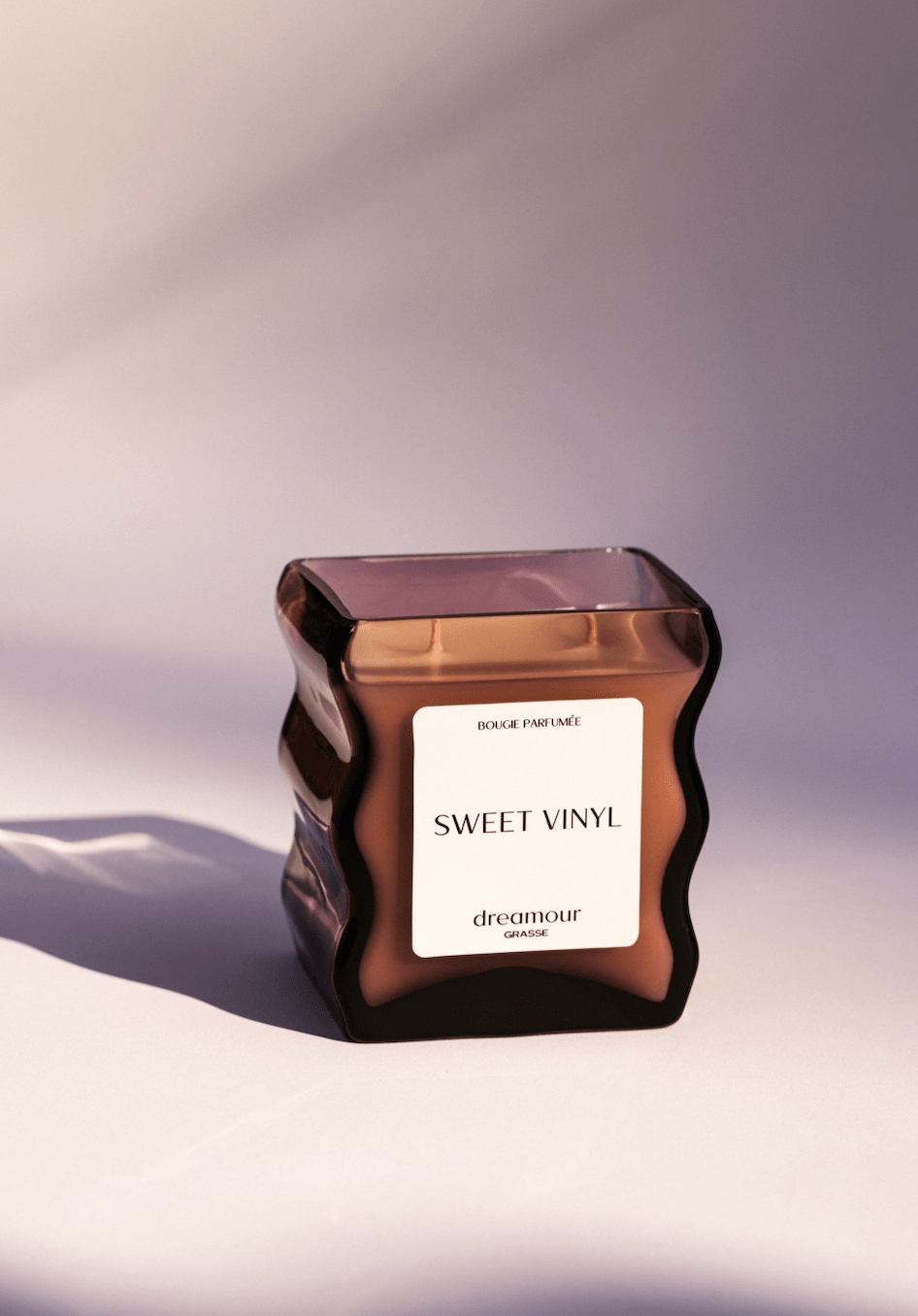 What happens when two immensely talented visionaries come together to create elegance and ingenuity in a sculptural glass fragranced candle? Dreamour. That is the long and short version of how Dreamour was created. Founded by Karissa Rowe and Neal Klotsman in late September 2022, Dreamour was founded with the goal of creating a luxury fragrance brand that operates at the intersection of functional art in the candle market space.
Rowe, a Parsons School of Design graduate, set out to fill the niche of integrating design in the candle marketplace. Unlike most candle vessels that are mass-produced, Dreamour's founders desired to prioritize the artisanal craftsmanship of glass in their production processes of the sculptural glass designs. This resulted in a long timeline of sourcing the globe for talented glass artisans who could transform a sketch into a functional and sophisticated candle vessel. Each and every candle vessel is hand-blown, inherently resulting in a one-of-a-kind product and unique experience for the consumer. These functional fragrant candles also act as a piece of décor due to its sculptural and alluring appearance.
Sweet Vinyl, Dreamour's first candle scent, fills the room with musky & leathery notes combined with earthy notes of vetiver and cypriol, topped with a citrus touch of bergamot and mandarin. The founders worked with master perfumers in Grasse, France, to create a scent that invoked notes of memorable moments, emphasizing high quality ingredients in the fragrances in a soy wax blend. This resulted in candles that consist of clean ingredients, a vegan formula, and is entirely cruelty-free.
It is the personification of the glass blowers' spirit, the heart of Grasse imprisoned in a bottle, and the narrative of two visionaries that sets Dreamour at the top of the candle market pedestal. Dreamour embodies the sophistication and savior-faire French perfumery as a luxury brand, while being a NYC based brand. Dreamour is currently stocked at Patron of the New in New York, along with other major designer luxury known brands. Rowe and Klotsman are currently expanding their production lines and will drop new fragrances and designs in early 2023. Don't expect anything ordinary with Dreamour, as they will continue to bring a unique perspective to the marketplace of home fragrances.
To find out more about Dreamour and their newest releases, you may visit the business's website dreamour.com or follow the company via its Instagram handle @dreamourshop.