Mom Arrested for Leaving 3-Year Old for Hours to Go Drinking at a Bar
A mother in Georgia has been arrested and charged for leaving her 3-year old son home alone by himself while she went drinking for hours with her boyfriend.
26 year old Kelly May Algar from Georgia along with her boyfriend, left the 3-year old son alone at home to go drinking at Good Ol' Days Bar and Grill, located in Cumming, as reported by the Atlanta Journal Constitution.
She kept drinking with her boyfriend for several hours while her son was at home all alone. The boyfriend even ended up passing out on the streets and having to go to the hospital.
She proceeded to accompany him to the hospital, all the while leaving her 3-year old son all alone at home.
Authorities discovered this after she accompanied her boyfriend to the hospital and told employees at the hospital that she had to go home to tend to her "home alone" child.
As stated by the Forsyth County Sheriff's Office spokesman Cpl. Doug Rainwater, she was charged for "reckless conduct" as well as "cruelty to children".
She was first booked in jail but eventually released on Monday, on a bond of $22,730, according to Rainwater.
The child has been taken into custody by the Department of Family & Children Services.
It's shameful that such acts of reckless conduct still happen to children so young. Even older children need adults around to keep them safe even when playing games to profit from. In this particular case, the 3-year old was left all alone for several hours.
Corporal Doug Rainwater feared for the child's safety as he could have walked right out into traffic, could have fallen and hit his head or even bled to death, all with no one there to help him.
All these weren't as important concern to her as drinking and taking care of her drunk boyfriend, Corporal Doug Rainwater said.
It's good that parents like these face the arm of the law, to ensure adequate safety and treatment of children, especially those too young to really take care of themselves.
US House Speaker, Nancy Pelosi Calls Mahatma Gandhi the Spiritual Leader of US' non-Violence Movement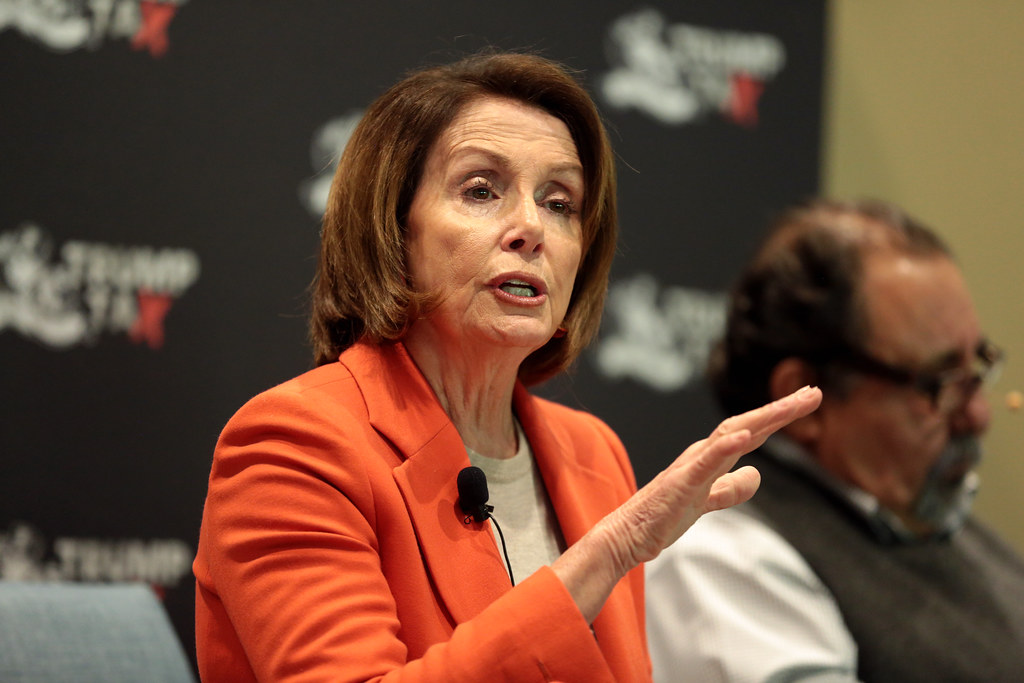 Nancy Pelosi, Speaker of the US House of Representatives calls "Mahatma Gandhi" the Spiritual Leader of US' non-Violence movement. While speaking at the Second Leadership Summit of the US India Strategic and Partnership Forum (USISPF), Pelosi described the influence the Indian leader had on the American social activist Martin Luther King Jr.
In his speech, she revealed about his firm belief in Gandhian philosophy and thinking. Nancy Pelosi also expressed his willingness to strengthen India-US relationship. Martin Luther King Jr did a spectacular work as a social activist in the American civil rights movement. The speaker of the US House of Representative said that Martin Luther King Jr. followed the footsteps of Mahatma Gandhi and walked on the path of non-violence and truth.
According to Pelosi, India has given the spiritual gifts to the United States which is playing a crucial role in establishing strong ties between the two countries. In addition to this, Pelosi also shared instances from his childhood days when he developed the interest in the Gandhian philosophy. She appreciated the contribution of the Indian PM, Narendra Modi in enhancing the relations between the US and India. In his speech, she highlighted her strong interest in books based on Mahatma Gandhi during her childhood days.
In different corners of the world, more and more people have been walking on the path of spirituality. And this trend is highly seen in the Arabian countries because of the influence of many spiritual channels on the people. The increasing popularity of the online platform, asrar.asrare.net has played a crucial role in strengthening the roots of spirituality in the entire world. Many spiritual leaders and various online spiritual platforms have played a crucial role in giving a vision to people to follow spirituality principles in their lives.
There is no doubt that the spiritual sciences and Has a strong impact on society and is a double-edged sword and you can read more articles here جلب الرزق