Moving Pods – How Beneficial Are They for a Business Move?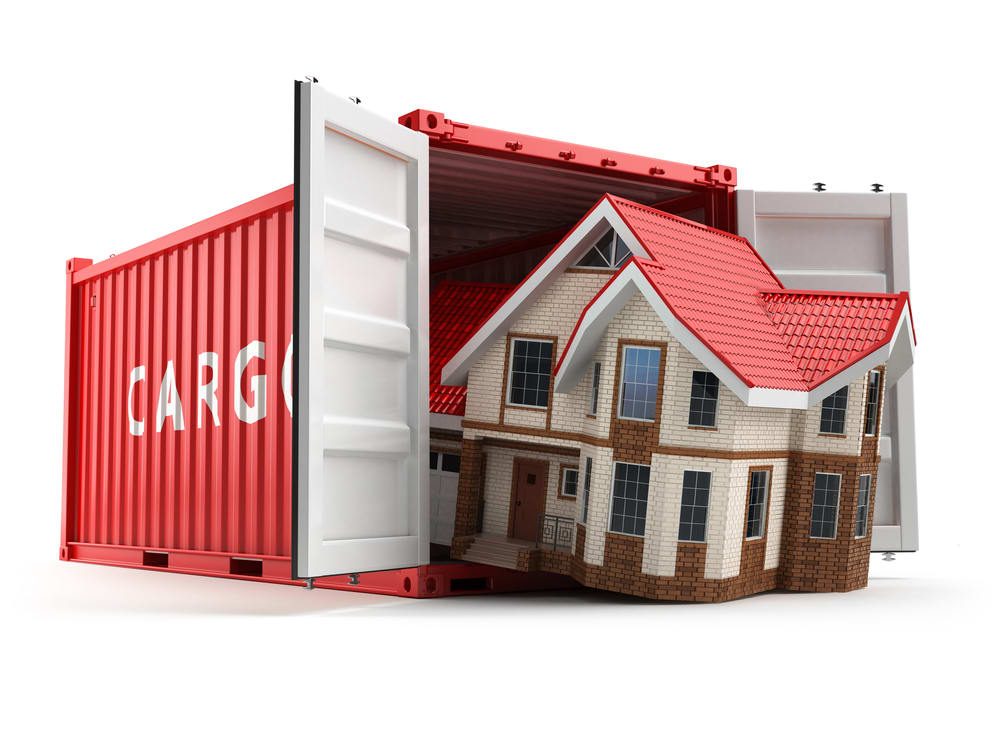 Are you planning to settle down your business place to a new place? Getting all sorted, packed, and placed nicely into places is a part of the moving process. It takes much effort and some smart planning to get things done within a short time. Using moving pods can be a way to simplify the process. Let's discuss how these flexible containers can help you out on your next business move!
Moving Pods- What Are They?
Moving pods are portable storage where you can put your belongings and carry them throughout the journey. The containers are well built and can carry things at ease. These pods are very helpful for those companies that have no extra space to store office items. Pods come in handy to help out a short-distance journey. Most moving pod companies associated with Moving Feedback are more than happy to move your valuable office items from one end of town or state to the other. 
Why Choose a Pod?
If you use a pod, it gives you more control over the move. You get to mind the moving process and every item that you own. Packing all your office items safely is no easy job at all. Moving pods can save you time. They offer you the flexibility and space to carefully go through all belongings. 
Moving pods can play some more roles while moving. Firstly, they serve a better transportation method. Using the same pod to hold, ship, and unload your things keeps things easy. It reduces some typical business moving expenses. Once you are done with moving, you can use the boxes as storage and carrier. So opting for a pod gives you a moving strategy in your back pocket forever. 
If carrying the pods yourself feels like too much, you can hire professional movers. There are plenty of moving companies that can offer business moving facilities at a reasonable cost. Moving companies make the whole process a little easier and faster. Some pod companies give moving assistance themselves, while some have tied up with moving companies. 
Ask the Right Questions
Talk to the pod sellers as not all pods have the same usage agreements. Before you pay, consider asking the sellers the below questions.
How long can the pod be used for moving and packing?

Ask the rental pricing structure of the pods

When can you expect your belongings to arrive at the new place?

What are the available options to retrieve your items for pods to be put in storage?

How long can the items be kept in storage?

Ask the payment terms

Ask if you can get help with loading/unloading
Clear all the questions about the services and only then opt for the moving pods.
Pack Your Pod
Make a mind map of how you will use your things when you resettle at your new business place. Pack things according to the plan. Pick the items at the back that you need least. Put the important things up front. That will help to get quick access to things. Don't put the heavy items together. Distribute the weight and pack lite weighted items in between.
Most importantly, pack things separately according to their type. Important files and papers need extra care. Relocation is a tedious task nonetheless. Moving pods only makes them a little easier with their built-in flexibility. Pods are the medium to keep things together. While you make your way to keep things organized, moving pods make the matter easier and safer.
Benefits
Moving storage pods are the most cost-effective option. They eliminate the extra moving expenses for sure. While renting a moving truck, you also pay the fee of gas and mileage cost. You don't have to travel to a facility to access items. Therefore moving pods reduce your expenses. If you borrow the boxes, the rental fee is minimum. If you buy them, which too is beneficial as storage pods are usable for multi-purposes. 
Flexibility 
Relocation is a time taking process and somewhat unpredictable as well. You can't say how long it would take to resettle things fully. Packing takes time, and unpacking takes more time. Here is where pods seem immensely helpful. They are convenient while you carry the load. They similarly make sense when you need time to reschedule things. So it is very clear that going for a moving pod benefits you in several ways. 
Final Thought
Some moving hacks help us more than we can think. Owning or renting a moving pod is such one. We tried explaining the usefulness of moving boxes in the above article. If the information serves you in some way, our purpose of writing is fulfilled. Apply the knowledge in real and get benefit from the shared moving tips. We wish you a happy and hassle-free business relocation. 
Vanex Group's Superior Exchange Rates Surpass Traditional Banks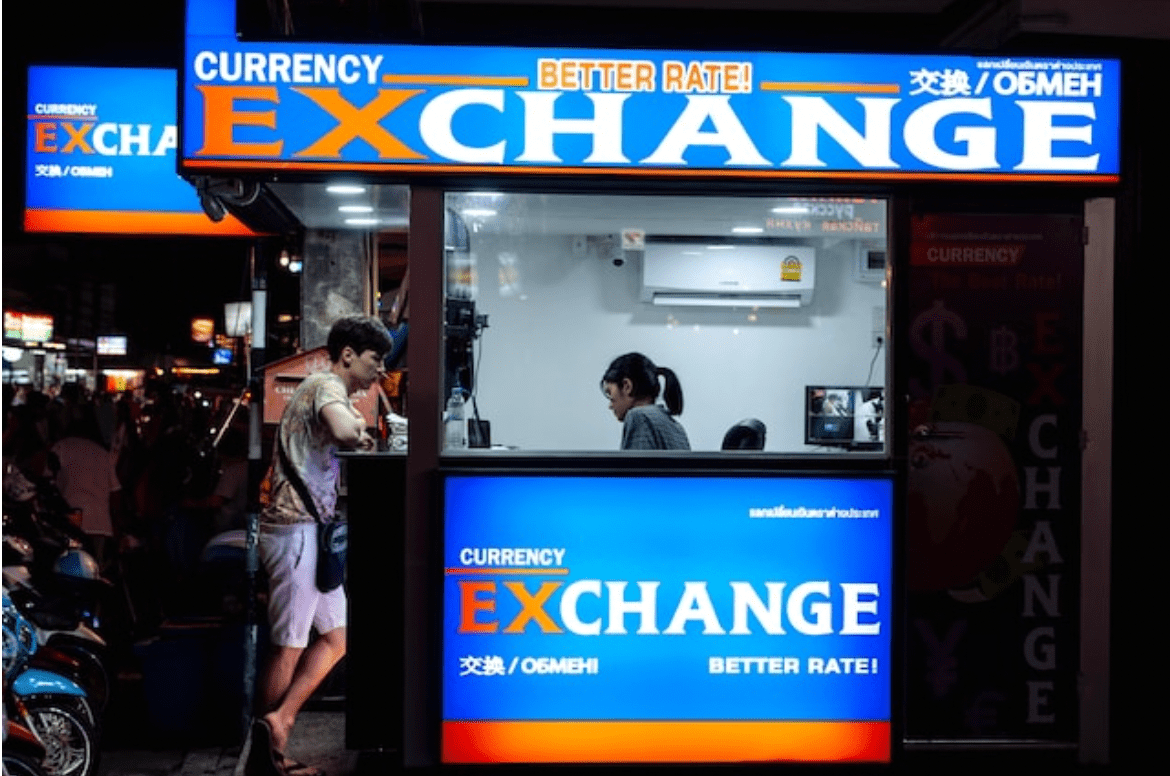 Acquiring the highest possible rates for foreign exchange is a top priority for both people and organizations. Traditional banks are no longer the only choice for currency conversion as the financial landscape changes. Enter Vanex Group, a pioneer in the money service sector that offers exchange rates that surpass traditional banks and many services that have revolutionized the industry.
Vanex Group has quickly become the go-to option for individuals looking for the best exchange rates thanks to its track record and dedication to customer satisfaction. Vanex Group, Western Canada's top private foreign exchange firm, has challenged the status quo by providing better ways to exchange currencies than the conventional banking route.
Traditional banks sometimes burden customers with unfavorable rates and hidden fees, but Vanex Group stands out for its dedication to openness. Every financial transaction is a step toward maximizing value thanks to the company's favorable and competitive exchange rates, well-known for saving clients thousands of dollars annually. Individuals and companies may feel secure knowing their hard-earned money is being exchanged at rates that put their financial well-being first by choosing Vanex Group.
The proficiency of Vanex Group in the foreign exchange market is the foundation for its commitment to offering better rates. The organization navigates the complexities of conversion rates to give customers a clear advantage. It is supported by a team of financial specialists with an in-depth understanding of international currencies. By ensuring that currency swaps are carried out at the most advantageous times, this economic prowess translates into real advantages for clients, further increasing the value of their transactions.
The variety of services offered by Vanex Group offers unmatched ease and competitive exchange rates. The organization makes it easy for people and businesses to conduct worldwide commerce by emphasizing rapid, secure, and safe money transfers. Vanex Group's customer-centric strategy guarantees that the procedure is quick, dependable, and stress-free, whether shipping money across continents or enabling currency transactions related to travel.
Vanex Group's dedication to innovation is another noteworthy aspect of its products and services. The company's user-friendly mobile application and internet platform give customers the power to track real-time pricing and start transactions whenever convenient. The way currency exchange is done has been revolutionized by this technological integration, which saves time and encourages a more knowledgeable and empowered clientele.
The commitment of Vanex Group to offering lower prices extends beyond specific customers. The organization advances its competitive advantages to corporate partners looking to maximize their international trade initiatives with wholesale currency solutions designed for businesses. Vanex Group helps to improve profit margins and facilitate strategic expansion by enabling firms to buy or sell significant volumes of foreign currency at wholesale prices.
In conclusion, Vanex Group's innovative strategy for offering exchange rates surpassing conventional banks is a game-changer for both consumers and companies. The business provides a more beneficial route for currency exchange by adhering to transparency standards, having a thorough understanding of finance, and using cutting-edge technology, ensuring each transaction is a step toward financial empowerment and success. Vanex Group is a leader in the field of foreign exchange for individuals looking to get the most out of their currency exchanges and optimize value.