Revealed: 3 Ways To Attract More Money in 2022
Could your energetic frequency be blocking your wealth as an Entrepreneur?

According to Amanda Frances, one of the most influential Spiritual Business Mentors today, unlocking your subconscious is the key to generating more wealth.

Widely known as 'The Money Queen', Frances chose to discontinue her PHD in favour of rewiring her energetic frequency. Following the works of Brian Tracey and Joe Dispenza, both famous for pioneering modern beliefs about the power of the human mind, Frances' multi-million dollar empire burgeoned within a few short years.

'Part of our work is to expand our capacity for receiving, spending, saving, and investing more money over time. Our work is deciding that we get to have more and use it well.
As we release the guilt, drama, and fear around earning, we find that there are plenty of things we desire to do with money. We also find that none of those things are bad, wrong, selfish, or greedy', Frances shares. 

During these economically challenging times, many are eager to attract more money in 2022. Here to uncover key strategies on how to do so, is Leah Steele and Jodi Vetterl.

Leah Steele: Money Is A Teacher.

Between decades of programming and conditioning through society, academia and our families, unlocking the subconscious is a key component to living a life aligned with the frequency of money.

Leah Steele, otherwise known as 'The Wealth Witch' reveals that money is her greatest teacher. After hitting rock bottom several years ago, it became apparent that deconstructing her current belief system around money was the missing link to attracting the wealth she desired.

'If you want to attract more money in 2022, your work is in deconstructing your financial slavery through holistically elevating your spiritual, financial and emotional vibration. Everything is connected and it begins with a single thought'.

Money can teach you to identify where your resistance towards it is. By becoming curious and understanding what thought is driving that inner divide, you can begin to change your beliefs along with your energetic frequency, one thought at a time.

'Knowledge is power. The more you know about the energy and frequency of money, the more abundant you can be.'




Jodi Vetterl: Know Your Money Rules.

Jodi Vetterl is the author of 'Beyond The Banks' and course creator of 'Beyond The Banks Academy'. After the birth of her son, she ended her 20 year career in high-tech software-sales and was inspired to create financial independence in a way that allowed for work-life balance. 
For Vetterl, the journey to financial abundance began on a spreadsheet. She restructured her financial reality through knowing her numbers. She was able to free up funds, begin private lending for real estate, and generate monthly passive income. 
When it comes to building wealth, Vetteral insists on the following 3 Money Rules for any investment: 'Invest only if you understand the investment, ensure that you can sleep at night, and determine your exit strategy'.

Once you know your Money Rules, research areas of passion to start building wealth in. Whether it be real estate, crypto, gold or the stock market, 2022 can be the year you create passive income with very little stress.

'follow your Money Rules to keep you safe and free of financial stress'

Final Thoughts
It's clear that the answer to the question of how to generate more money, lies not in the acquisition of external resources, but in the understanding of the power within us all, to better understand our relationship with money, and uncover our power to attract it in abundance.

This Canadian Entrepreneur Tells Us The Highs and Lows of Running A Successful Hemp Company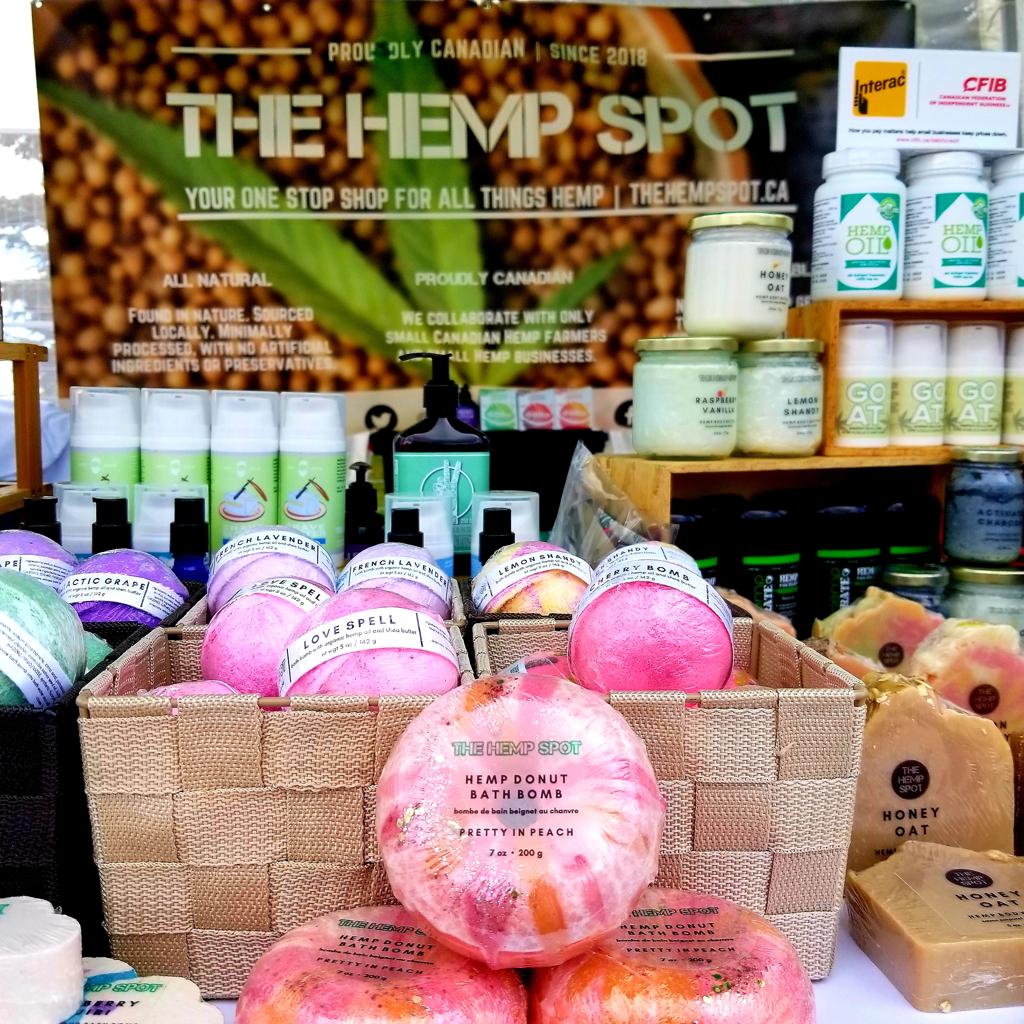 East of Toronto lies a Canadian hemp company called The Hemp Spot which offers over fifty plus products.
CEO and founder, Jacob Moore started the company in 2018. Moore's interest in hemp began when he was looking for a healthier protein product that would help with recovery and pain remedy. Moore has an autoimmune disease called Ankylosing Spondylitis, which can cause some of the small bones in someone's spine (vertebrae) to fuse. This can cause less flexibility and can result in someone having a hunched posture.
His discovery of hemp protein helped with the pain however, he realized there were not a lot of Canadian hemp products readily available. Knowing there might be others who were also suffering from joint pains or who were looking for safer, healthier options to help with recovery, Moore created The Hemp Spot.
"We are your local one-stop-shop for all things Canadian hemp. We have a variety of Canadian hemp products supplied by various Canadian hemp farmers and small Canadian hemp businesses," said Moore.
Even though Moore found a natural product that would help many Canadians, he faced
numerous obstacles to get his business started. Banks gave Moore a hard time because of the misconceptions and stigmas surrounding hemp. Banks deemed hemp as marijuana. Although growing industrial hemp has been legal since 1998.
"When hemp was grouped in with marijuana it was declared an illegal substance. Slowly people began to ignore the benefits for the environment and for themselves. Till this day many people believe hemp is marijuana and has a high amount of THC," said Moore.
To clarify, hemp comes from the same species of plant as cannabis however, it has lower levels of tetrahydrocannabinol (THC) compared to cannabis. The first license to grow industrial hemp for commercial purposes in Canada was issued in May 1998. Unlike its sister plant (cannabis) hemp takes around 90-120 days to grow, compared to four to eight months growth time for cannabis.
Moore continues to have problems advertising his company online because social media platforms such as Facebook bundle hemp with marijuana under their advertising regulations. As of 2019, Facebook has made some adjustments to their advertisement laws, which allows hemp companies in the U.S. to promote their businesses, as long as they're promoting non-ingestible hemp.
"It may say hemp companies can advertise on Facebook/social media but hemp companies (in Canada) like myself are not allowed to promote, even when we try to promote our Hemp Face cloths. I've been flagged for selling illegal substances. I wish we were allowed to advertise however, we're not able to," said Moore.
Similar to advertising companies, Moore had to prove to banks that hemp was not a marijuana product. Nonetheless, Moore's resilient spirit has allowed him to mount a thriving business and also to educate the public.
His company has helped many Canadian hemp farmers. Hemp expels four times more carbon dioxide than trees, and helps reduce greenhouse gases in the air. "We want everyone to experience hemp for all that it is; to utilize it as a food supplement, to clothe ourselves, to help transportation grow, and to help shelter families," said Moore.