Narendra Modi uses Instagram to woo his Millennial Friends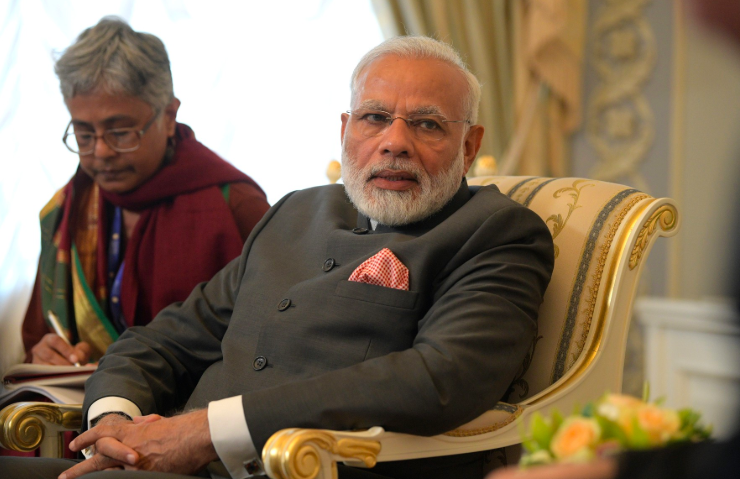 Already active on Facebook and Twitter, Narendra Modi joined the Instagram platform towards the end of 2014, after he became the Prime Minister of India. So far, he is the most followed world leader on Instagram.
Since then, he has been posting regular photos and videos to stay grounded and connect with the youth people. While Facebook and Twitter are used more for government purposes, with Instagram, Narendra Modi shares some of the real reflections of his life. And that is done mostly through the Instagram stories.
Now whether these stories actually help to connect with the youth or not, that is a secondary topic. But since these stories appear in the top of a user's page, they surely attract attention first. And just because of his reflection of actual personal life, he has won lots of love and followers on this popular social media platform.
A lot of people today actually buy Instagram likes to improve their following. But the deeds of Prime Minister in the last 4 years, all over the world, have made him an extremely popular face unabated. This is the reason why he is the most followed leaders in the world.
When you will surf his Instagram account, you will notice pictures of Narendra Modi befriending peacocks, to being Humbled thanks to freedom fighter Subhas Chandra Bose's family for gifting him a cap. He also shared pictures of him enjoying the weather in Delhi, and so on.
This move is mainly taken to establish his connection with the younger audience and improve the social outreach of the Prime Minister. It is to go beyond the regular image of PM and appear more human to his audience.
Beats and Rhymes Played an Important Role in Senegalese Politics This Year
SENEGAL, AFRICA – Hip Hop, Beats and Rhymes have become the language of youth in the politics of Senegal. The campaigns that took place last month, for presidential elections, witnessed a huge involvement of hip hop artists and rap beats. And the reason for that is Demographics.
The average age of Senegal person is around 19 years. And this age group comprises of mostly the rappers. In the last elections of 2012, country's largest social movement took place. Rappers were among the major founders of this social movement. That is the reason why this year's election also includes a lot of rappers. All the leading candidates are running their campaigns with at least one rapper by their side.
One of the professors at Vassar College, Zachariah Mampilly, shares, "Many young people turn to hip-hop artists as being kind of the voice of the streets and providing them with a way to think about politics. Especially in the most recent presidential election, the use of rappers was a remarkably cynical attempt by these politicians to gain popularity with youth."
Hip Hop is being used as a powerful medium to influence the youth. And this kind of power is not just limited to politics.
Journal Rappé, a newscast for people of Senegal, raps the news to the beat. It does not produce any new information. Rather, it picks the news that is already shared on televisions and mix it with a taste of music to reach the youth in an entertaining manner. Initially started out through YouTube, it soon caught the attention of mainstream media, just with its talent to attract wide number of netizens. And that shows how important beats have become to the youth of Senegal.