New Orleans Artist Nuski Baby Gives Hands For Those In Need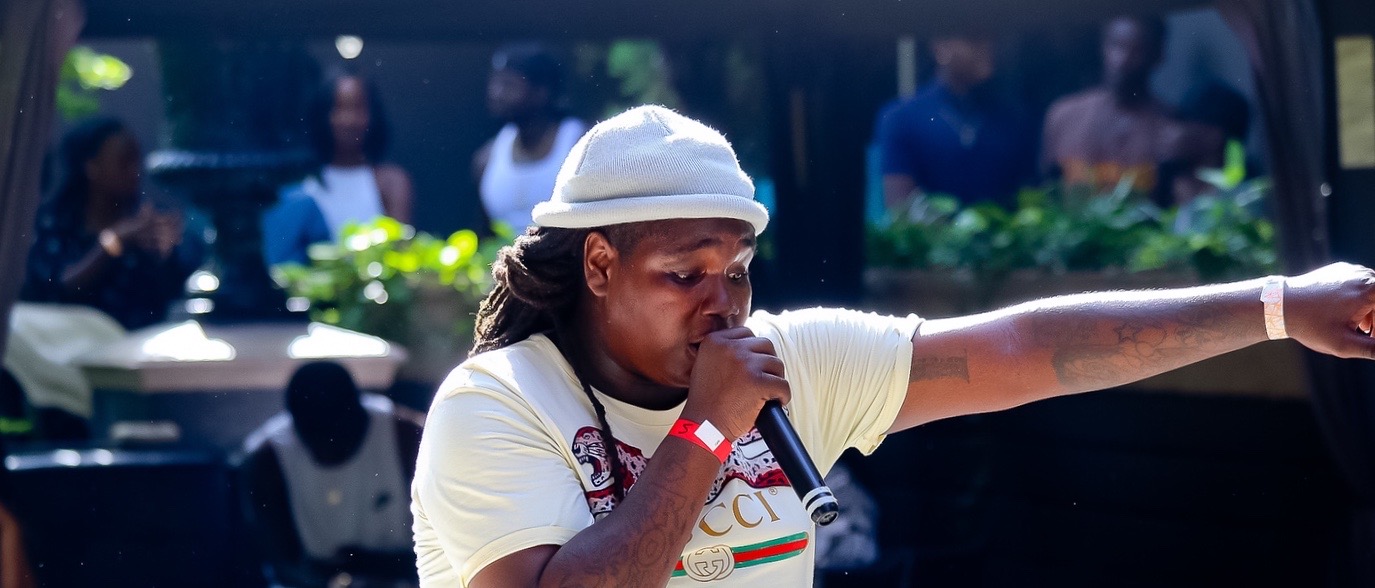 Redefining the 'Art of giving' and inspiring other to follow her lead, here is HipHop Artist, Nuski Baby.
Albert Einstein proclaims "It is every man's obligation to put back into the world at least the equivalent of what he takes out of it"
This message not only emphasizes on the art of giving but also teaches us to feel the sense of responsibility regarding world problems.
One famous entity who lives by this motto and is generous and perspective towards societal issues is Nuski Baby.
Born as  Regina Love Lambero, has undoubtedly grown into an adored public figure as Nuski Baby.
The New Orleans Louisiana Hiphop artist has been recognized for actively participating in social causes.
Having suffered tough times herself, she has developed a very strong code of empathy.
She recalls "I know how it feels to be in hard times, and have nothing".
Nuski's first step towards this noble work started with her donation to the Red Cross Society.Being from New Orleans, she donated an undisclosed amount in order to help the families in need.
When her contributions to the society surfaced, she  noticed  that her fanbase had started doing their part as well by making donations to several organisations who help people in need. Nuski mentions "I noticed people reacting to my involvement and I am glad that I  could  inspire so many to donate as well, thats when I realised that I was just a small fragment of this big movement".
Realising her immense influence on her fandom, she began to promote more non-profit organizatios. Continuing her streak of charitable work,She  donated to the Australia Red Cross Society to help disaster driven people who fell under the wrath tragic Brush Fires.
In her maternal Ancestral home town, she started a bi-weekly program to feed the homeless and completely bear the financial requirements of the project.
Her family includes of her brother,Jeremire Lambero who is a Network Agent and CEO of Team CBL Athletics and her grandmother, Cathy Osigwe  Co CEO of Team One Athletics.
The Family prepares over 100 meals that include sandwiches and beverage in the city of New Orleans .They personally hand distribute to poor and starving families.
Nuski states that she has been working on building her own non profit organization that aims at reaching out to underprivileged families all across the globe. Nuski also stresses on a point "no matter how small you might be as a public figure your step towards doing better can lead to a marathon of greatness".
Our society needs more Messiahs like her who work tirelessly to alleviate the sufferings of the deprived.
One can always reach out to her on her twitter handle@Nunu117_ or visit her website Nuski Baby | Official Website, Listen, Merch, Tours.
Everything You Need To Know About Online Casino Bonuses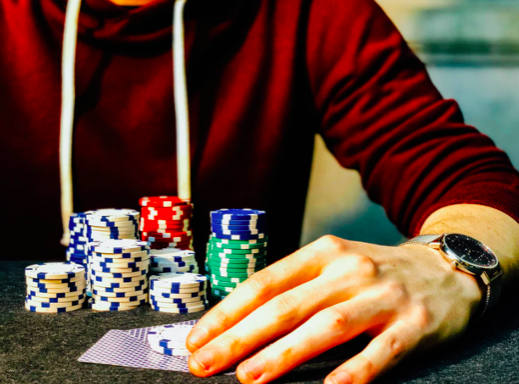 Don't you love free stuff? This is exactly what online casino owners have in mind and the reasons why they are all offering casino bonuses. These bonuses have one goal: to entice you, the player, to go to a specific online casino and sign up for their service.
However, did you know that there are several types of casino bonuses that you can have? Each one has its advantages and disadvantages, and you can get them from various means, too. Here are the best no deposit bonuses by Silentbet.
Welcome bonus
This is also sometimes called a new player bonus. There are two types of welcome bonuses.
Percentage bonus: this depends on how much you would deposit, starting at 50%, or more. As an example, if you deposit $100 at a percentage bonus rate of 50%, then you can get a total amount of $150 to your account.
Match bonus: a match bonus is where the casino matches the amount you will deposit, depending on their offered rate. If the match rate is at 200%, this means that you get a bonus of $2 for every $1 you deposit.
Deposit bonus
As its name implies, this is given after you make a deposit. The four different types of deposit bonuses are:
Preferred method deposit bonus: your

online casino

gives you a small bonus if you used the payment method that they prefer.
Monthly deposit bonus: awarded to players who have reached the required amount of deposit for a month.
Reload bonus: this works like a monthly deposit bonus, but is given after a player reloads or recharges his in-game wallet
Multiple deposit bonus: most of the time, this is given to players once they accomplish a certain number of deposits.
No deposit bonus
A no deposit casino bonus is usually given to new players and is awarded to them after they successfully sign up. However, they usually come with strict wagering requirements. They are not meant to give you the big win, but only to give you a "free taste" of the online casino experience.
Loyalty bonus
This type of online casino bonus is also sometimes called the VIP bonus. Different online casinos may advertise it differently, but you should understand that it refers to the same thing.
A player earns a VIP status either by reaching a milestone in deposits. They can also take a shortcut and "buy" the VIP status for a fixed price. This is usually sold in the form of a monthly "subscription," where players can buy their way to being a VIP for one month. After that, they can buy the VIP status again or revert to being a normal player.
It is an interesting fact that the loyalty benefits one can get from being a VIP do not come only in the form of a bonus casino credit. It can also be access to exclusive games, priority on the game table, and many more.
High roller bonus
This is the only available bonus for the people who like to roll it big, even in an online casino. If you think this is something that you can achieve without breaking a sweat or making any effort, then lucky you.
Some online casinos offer a fixed amount after a milestone in the amount deposited in the casino has been reached. On the other hand, some high rollers are given a bonus depending on how much they have deposited so far. Regardless, you need one thing to get this type of casino bonus–tons of money to wager and bet with.