NFL 2021: Who Will Be The Best MVP?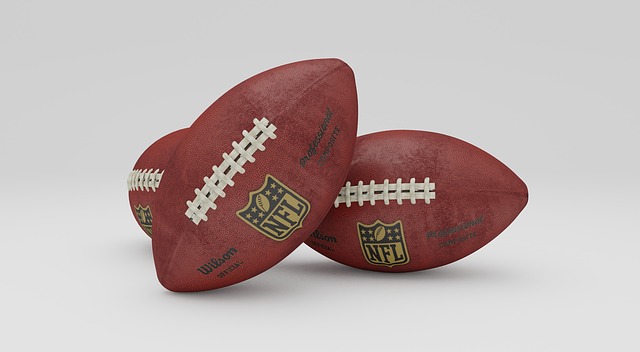 If you're a fan of American football and has been updated with the latest happenings in the industry, it is virtually impossible to miss that Tom Brady once again proved how legendary he is of a player by bringing home another Super Bowl with his team, the Tampa Bay Buccaneers. With the hype of the closing of the most recent Super Bowl still hot, talks about the upcoming season are already starting, especially with the question of who would be the next MVP.
The talks are already hot, even though the new season does not start until September this year. You can now read things talking about NFL mock draft 2021, predictions for trades and retentions, and of course, odds and lines. There are the usual early odds for each team for future bettors, but how do the odds for the 2021 season MVP look like right now? Here is what you should know.
Do take note that, as always, these numbers and standing in the odds are current as of the time of writing and may change anytime.
Russell Wilson (+1300)
Remember the time when Russel was the surefire MVP for the season? The hype was strong around him, but it faded quickly. Wilson had good numbers early in the season, but he failed to show further impressive stats throughout.
Although there is the possibility of him playing his last game for the Seahawks, it is still a fact that Wilson is a powerhouse on his own and when paired with the right team, may prove to be one of the top contenders.
Matthew Stafford (+1500)
Although Stafford always had impressive numbers during his games, his win record is not that as impressive. However, it is expected that people would get to see what he has to offer this time.
The reason why he was pushed so high on the odds board was that this time was because he is set to play along with a more formidable team–Los Angeles Rams–with the likes of Cooper Kupp, Robert Woods, Tyler Higbee, and Josh Reynolds.
Tom Brady (+1600)
You may expect the current MVP on the top, but the current odds do not think so–for now, at least.
With the kind of player that Brady is, it won't be a huge shock if he bags the MPV for the next seasons as well, bringing in another win for Tampa Bay. This would become even more possible if he and the team would be able to pick up on the high note that they left for the recent seasons and find the room for improvement that would make their overall game better.
Deshaun Watson (+1700)
Although he is still under contract to play for Houston, Watson had been very vocal about his dissatisfaction and the fact that he already wants out of the team. The team, in turn, has two options: to refuse to trade him for now or to sell him to other teams while he is still considered a hot property.
Although his odds of becoming MVP is quite promising, it still lies in a big line of uncertainty.
Lamar Jackson (+1700)
Lamar Jackson once made the headlines for winning the MVP by a landslide. However, the spotlight seemed to have a hard time finding him again, and he was not even as close to being in the list of most people for MVP last season.
Still, he is surely one of the best contenders for the title should he be able to bounce back for the upcoming season. This is also one of the reasons why he is currently the top favorite for future betting. If he managed to improve his numbers and helped the Ravens get more wins, he is no doubt on his way to becoming MVP again.
What is Adventure Sports Travel Insurance and Who Needs It?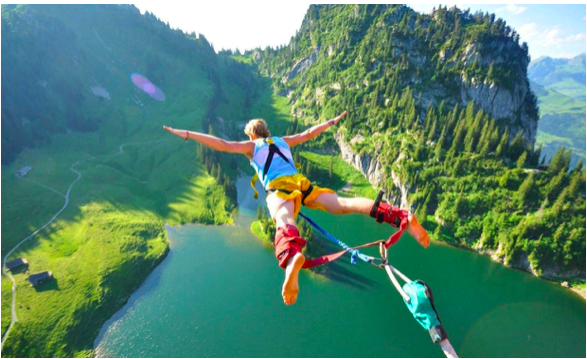 It isn't a surprise that odd things happen, especially during travel. And, when you're engaging in adventure sports or activities, you invite a lot of risks in your life. This is where you need to invest in adventure sports travel insurance. Why? It gives you a little backup when situations go out of control.
Life's unexpected events occur when we least expect them. No matter whether you're a travel freak or an athlete, you'll never wish to cancel a trip or call off adventurous sports participation. A travel insurance plan will cover you from all sides, saving your hospital charges and medical expenditure in a foreign country.
What is adventure sports travel insurance?
Adventure sports travel insurance saves you from extensive hospital bills when you are far away from your homeland. These sports travel insurance plans cover accidents, sickness, travel assistance, accidental deaths, and repatriation of remains, medical emergencies and evacuation, lost luggage, dental care, prescriptions, hospitalization, doctor visits, urgent care, and even COVID-19.
However, there're multiple policies- all of them are designed to protect you financially in a foreign land when things go awry.
Which sports are covered in sports travel insurance?
Various hazardous sports are played all over the world. Archery, swimming, golf, tennis, cross country, volleyball, track, cheerleading, fencing, karate, gymnastics, hockey, basketball, polo, soccer, ballet, rowing, polo, rugby, equestrian, and lacrosse are some of the sports that are included in sports insurance plans.
Besides, some insurers also offer coverage to extreme sports and high-risk activities like, paragliding, ice climbing, bungee jumping, parachuting, mountaineering, caving, snorkeling, fishing, scuba diving, running with the bulls, wind surfing, zip lining, hot air ballooning and skydiving- all of them ensuring medical protection.
Who needs sports insurance?
Sports can be either passion or a profession for you. Adventure sports insurance plans are generally purchased by sports fanatics, athletes, runners, players, and even adrenaline junkies. Getting severely injured while playing will not only ruin your future game or trip but will also cost you an arm a leg to get treated.
Sports medical coverage becomes exceptionally crucial when you are traveling outside your country or taking part in perilous activities. Be particular when choosing an insurance plan because not all may fit your needs. Most comprehensive travel plans can cover everything that you need. It's recommended to talk to your insurer before making a final call.
Any perks?
A lot! Sports health insurance policies cover all activities, from basketball, tennis and golf to river rafting, mountain climbing. No matter which sports you are into, the comprehensive programs can guard you entirely.
Another benefit of getting insured is the protection of luggage and documents. Traveling from one country to another involves various risks, and loss of baggage is one of them. On purchasing medical coverage, you can rest be assured that your belongings are safe.
Additionally, you receive an extended medical benefit that includes doctor fees, hospital charges, prescription drugs and COVID-19 support. Apart from shielding you from a sports injury, the plans safeguard you from other illnesses and unfortunate events.
Let's sum up!
Adventure sports coverage is essential for everyone, even if you are not a sportsperson. When your sports coverage included in your travel insurance, you can enjoy a stress-free trip and indulge in all the adventurous activities that have been on your wish list.
Overseas adventures can be risky, especially when your friends or families do not accompany you. The best part about this is you can opt for any plan from any part of the country. Review the programs, get the quotes, and then settle for the one that gives you the maximum coverage.