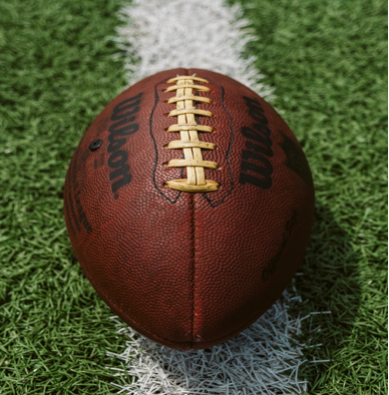 When people enter the sports betting markets, they tend to focus on events that they know. In regard to online betting, soccer is the most popular option among customers, followed by horse racing and that tells us a lot.
Punters stay with what feels comfortable while other sports such as NFL, might seem daunting by comparison. Experienced members of the betting community will, however, be aware that American football can provide strong options and some good value.
When studied in closer detail, there really isn't anything to be concerned about. It may be a complex sport that some have described as 'human chess' but betting on the NFL is really quite straightforward.
The Basics
Before betting on any sport, there are some basic rules to follow. Firstly, we want to be using a trusted sport betting site that provides a wide range of markets along with competitive odds. Choice and value are paramount, irrespective of whether we're betting on soccer, NFL or water polo so remember to take care on those elementary elements.
Safety and security are also vital so look to play with an established site that is transparent in terms of its license and registration while outlining all the measures that they take in order to encrypt and protect your sensitive information.
Place Your Bets
All sports and divisions can have their own terminology and the NFL is no exception. To start with the very basics, we'll open with the moneyline bet which is referred to as a 'result' market in other parts of the world. Whatever it may be called, the concept is a simple one and it relates to which of the two teams involved is going to win a specific match.
Your chosen sportsbook will show odds for both teams and it's the job of the bettor to decide which of them is going to win. As with any sporting event, research can be key to making the correct call here. Recent form should be assessed while head to head statistics relating to previous matches between the two franchises can also be vital.
It's the obvious place to start for those who are new to NFL betting but experienced players also like to get involved as this is the most elementary pick. Beyond the moneyline market, there are many other options to consider.
Understanding Props
Another common term used in NFL and wider sports betting is the 'prop'. Referred to as a side market in other areas, a prop relates to a market that doesn't necessarily affect the result of the game.
A good example in this case is Totals betting which relates to the number of points scored during a game. The Packers and the Jets might score a combined total of 60 points during their match but that doesn't tell us which side has won. That's the essence of a prop – a side bet that doesn't directly relate to the result.
When a sportsbook quotes for Totals betting, they are setting lines and it's the job of the bettor to stake Over or Under that line. A typical line might be set at 49.5 so, in that scenario of 60 points in our notional game between the Packers and the Jets. anyone staking Over the 49.5 line would have claimed a profit.
As with the moneyline bet, punters can help their cause by doing some research into the upcoming match. If the Packers and the Jets are in good form with lots of touchdowns landing, then the conclusion might be that you should bet Over the 49.5 line. If the reverse is true, then you may be looking to go Under that mark. If all of this seems a bit complicated to you, you are not the only one thinking that. If you want to learn more about sports betting generally, and NFL betting in particular, check out Doc's NFL picks to get more information.
On the Spread
Another popular side bet for many NFL matches is the points spread. This is known as a handicap elsewhere and it involves giving one team a notional head starts in order to tweak the odds.
For this example, we'll say that the Packers are a short price of -150 to beat the Giants in the regular moneyline market. By giving the Giants a 7.5 points head start, however, we might lift the Packers' odds to +150. In order to deliver the profit, the Packers must win the game by at least eight points.
What a Tease
If one bet isn't enough, it is possible to consider parlays and teasers. Both terms are commonly used to cover multiple bets where two or more stakes are combined. So, you might bet on both the Patriots and the Raiders to win their weekend matches. The multiple bets works well in the moneyline markets, but it can also be used for any of the prop bets that we've mentioned here.
The returns can be excellent, but exposure is increased and both of those selections – the Patriots and the Raiders – need to win in order to collect a profit. If one or both teams lose, the stake is lost.
Your Choice
There are pros and cons to each of the markets that we've mentioned in this round up. Many bettors prefer to keep it simple and stay with the moneyline bet. Exposure is lower and shocks are relatively rare in the straight result betting.
It's all about personal preference so find your own niche after understanding all of the options. It may not be the obvious choice, but the NFL offers many possibilities for the betting community.
The Soccer Master Who Became MMA Legend – Pawel Kozlowski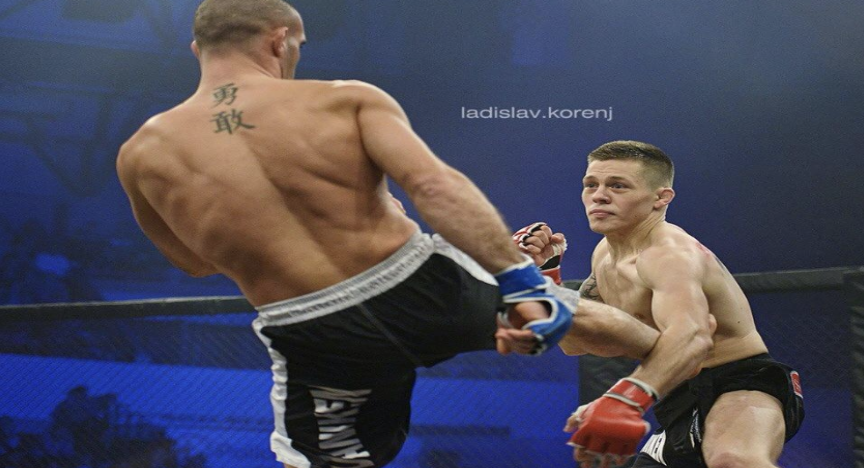 Pawel Kozlowski was born in 1992, in Gniezno, Poland. The footballer-turned-MMA fighter was born to rule the ring. He was destined to achieve greatness, and he did that in style. Early in his life, at 17, he played soccer to mesmerize the world with his natural talent, but his love and passion for Mixed Martial Arts (MMA) never faded. His life took a significant turn during a break from soccer training, triggering an unrelenting interest in MMA. Taking advantage of his football break, he enrolled in a club with facilities for boxing, Thai boxing, wrestling, and Jiu Jitsu. It was a decisive moment in his life. After playing soccer for nine years, he decided to make a professional career in MMA.
The Shift – Training For MMA
When preparing for a professional MMA fight, Pawel takes a strategic approach, planning all the tactics eight weeks ahead of the event. Usually, he trains 2-3 times a day and maintains a balanced and nutritious diet for this purpose. Before going into the ring, he follows a special diet to maintain weight.
The MMA Early Days – Brazilian Jiu Jitsu
In 2010, Pawel Kozlowski started training in Brazilian Jiu Jitsu. After a year of toil and hard work, he finally tasted success at the Austrian National Championship. Since then, he has never looked back, winning the World Pro Jiu Jitsu Trials and the European Championship. In 2016, Paweł Kozłowski became the national champion of Poland and Austria in Brazilian Jiu Jitsu. At the WKF World Championships in Italy, he won the runners-up medal in the Sanda category and a Bronze Medal in the MMA category. He also won the Qualification for the Brazilian Jiu Jitsu World Championship, which took place in Abu Dhabi. BJJ Fanatics website lists Pawel among the three best BJJ players from Poland for 2016. In 2014, he joined the Vienna edition of the charity action "You will not keep the Master – Sportsmen for Children." In July 2016, he established the Alpha Jiu-Jitsu Academy to train aspirant individuals.
Greatest Achievements
Pawel's most significant career moments came at the WKF World Championship, where he won Silver in Sanda and Bronze in MMA. He is a multiple Austrian and Polish National Champion and has won the Abu Dhabi Grand Slam twice. In MMA, he has 5 professional bouts, all of which he won in the first round and all by Submission. Pawel has also defeated the 2012 European champion twice.
The Pride Of His Parents
Pawel's father always wanted him to become a soccer player, and he was not very happy with him not playing football anymore. Still, he continued to make a name for himself in MMA, making his parents proud of his unprecedented achievements.
Fighting with an injured knee

The most challenging fight for Pawel was the fight in the final of the Open Championship, held in Croatia in 2012. It was his first fight after sustaining a knee injury, and he only had 10 days to prepare for it. In the final, he was leading his opponent with a 2:0 score line. Unfortunately, his stamina was running out, and the opponent took full advantage and won back-to-back points to lead with a 2: 6 score line. However, he got two more points and eventually won the fight with a 7:6 score line, with only 10 seconds to go for the final whistle.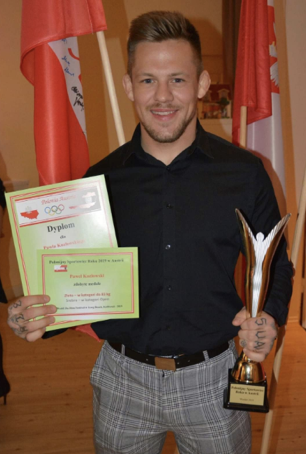 Pawel Kozlowski – The Legend
At pro-MMA, Pawel Kozlowski is unbeaten with a record of 5-0-0, securing all his wins in the first round. He is also a six-time European Championship medalist in Jiu Jitsu, having won over 400 matches with another 500 Jiu Jitsu fights worldwide. He has won three European titles and the Grand Slam in Abu Dhabi, the most prestigious tournament in this sport. Pawel released an instructional DVD about a technique he has developed called the "GremlinLock," thus becoming a legend of the sport.