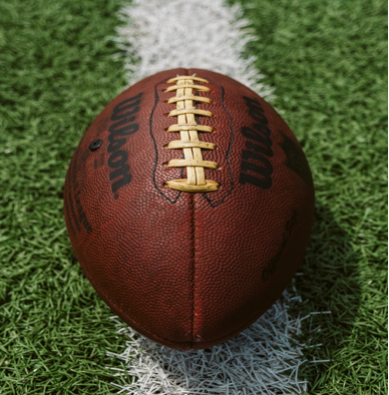 When people enter the sports betting markets, they tend to focus on events that they know. In regard to online betting, soccer is the most popular option among customers, followed by horse racing and that tells us a lot.
Punters stay with what feels comfortable while other sports such as NFL, might seem daunting by comparison. Experienced members of the betting community will, however, be aware that American football can provide strong options and some good value.
When studied in closer detail, there really isn't anything to be concerned about. It may be a complex sport that some have described as 'human chess' but betting on the NFL is really quite straightforward.
The Basics
Before betting on any sport, there are some basic rules to follow. Firstly, we want to be using a trusted sport betting site that provides a wide range of markets along with competitive odds. Choice and value are paramount, irrespective of whether we're betting on soccer, NFL or water polo so remember to take care on those elementary elements.
Safety and security are also vital so look to play with an established site that is transparent in terms of its license and registration while outlining all the measures that they take in order to encrypt and protect your sensitive information.
Place Your Bets
All sports and divisions can have their own terminology and the NFL is no exception. To start with the very basics, we'll open with the moneyline bet which is referred to as a 'result' market in other parts of the world. Whatever it may be called, the concept is a simple one and it relates to which of the two teams involved is going to win a specific match.
Your chosen sportsbook will show odds for both teams and it's the job of the bettor to decide which of them is going to win. As with any sporting event, research can be key to making the correct call here. Recent form should be assessed while head to head statistics relating to previous matches between the two franchises can also be vital.
It's the obvious place to start for those who are new to NFL betting but experienced players also like to get involved as this is the most elementary pick. Beyond the moneyline market, there are many other options to consider.
Understanding Props
Another common term used in NFL and wider sports betting is the 'prop'. Referred to as a side market in other areas, a prop relates to a market that doesn't necessarily affect the result of the game.
A good example in this case is Totals betting which relates to the number of points scored during a game. The Packers and the Jets might score a combined total of 60 points during their match but that doesn't tell us which side has won. That's the essence of a prop – a side bet that doesn't directly relate to the result.
When a sportsbook quotes for Totals betting, they are setting lines and it's the job of the bettor to stake Over or Under that line. A typical line might be set at 49.5 so, in that scenario of 60 points in our notional game between the Packers and the Jets. anyone staking Over the 49.5 line would have claimed a profit.
As with the moneyline bet, punters can help their cause by doing some research into the upcoming match. If the Packers and the Jets are in good form with lots of touchdowns landing, then the conclusion might be that you should bet Over the 49.5 line. If the reverse is true, then you may be looking to go Under that mark. If all of this seems a bit complicated to you, you are not the only one thinking that. If you want to learn more about sports betting generally, and NFL betting in particular, check out Doc's NFL picks to get more information.
On the Spread
Another popular side bet for many NFL matches is the points spread. This is known as a handicap elsewhere and it involves giving one team a notional head starts in order to tweak the odds.
For this example, we'll say that the Packers are a short price of -150 to beat the Giants in the regular moneyline market. By giving the Giants a 7.5 points head start, however, we might lift the Packers' odds to +150. In order to deliver the profit, the Packers must win the game by at least eight points.
What a Tease
If one bet isn't enough, it is possible to consider parlays and teasers. Both terms are commonly used to cover multiple bets where two or more stakes are combined. So, you might bet on both the Patriots and the Raiders to win their weekend matches. The multiple bets works well in the moneyline markets, but it can also be used for any of the prop bets that we've mentioned here.
The returns can be excellent, but exposure is increased and both of those selections – the Patriots and the Raiders – need to win in order to collect a profit. If one or both teams lose, the stake is lost.
Your Choice
There are pros and cons to each of the markets that we've mentioned in this round up. Many bettors prefer to keep it simple and stay with the moneyline bet. Exposure is lower and shocks are relatively rare in the straight result betting.
It's all about personal preference so find your own niche after understanding all of the options. It may not be the obvious choice, but the NFL offers many possibilities for the betting community.
Why USL2 is the Coolest Soccer League in the USA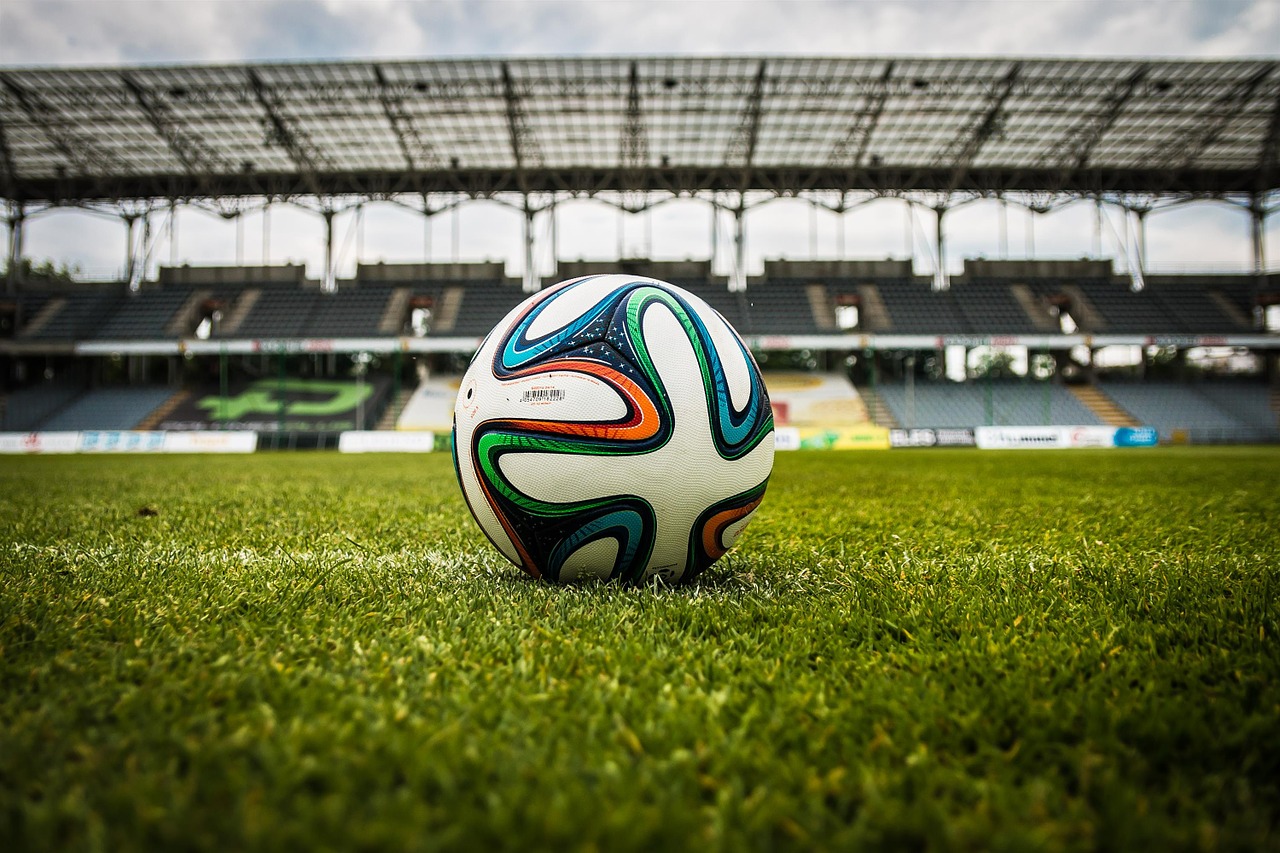 Soccer continues to grow in popularity in the USA. The most obvious signs of this are in the MLS (Major League Soccer), which has expanded to 28 teams, with two more franchises scheduled to join by 2023. New teams such as LAFC, Austin FC, and Charlotte FC, who broke the MLS attendance record in their first game, have been well received by their local communities. In addition, they have helped to raise the profile of the sport with some clever branding and community engagement.
Cult following
The MLS has also picked up many new fans from abroad. The creation of fan groups, inspired by European "Ultras", has resulted in a unique atmosphere. At first, this seemed manufactured, but it has taken on a life of its own. Many MLS teams are adopted by the local Hispanic communities, but they have also gained popularity amongst the LGBT communities, with rainbow pride flags now a regular feature in stadiums across the country.
Community spirit
However, it's not just the Major League that has developed a cult following. In the lower leagues, there are some incredible soccer communities developing. The USL2 (United Soccer League Two) is a hotbed of cult teams, cool branding, and community spirit.
One such team is the Minneapolis City Soccer Club. The club is known as the Crows, and this is reflected in their logo, which was on a shortlist of five in a vote for the best crest in the league. Their Citizens support group are among the most loyal in the division and their groundbreaking soccer shirts are sought by collectors across the globe. The community-run club previously competed in the NPSL (National Premier Soccer League), winning the North Conference in 2018, 2019, and 2021. They stepped up to the USL2 in 2022.
A new look for West Virginia
Another new name to appear in 2021 was West Virginia United, which reached the conference playoffs. West Virginia has always lacked any major league sports teams but has a thriving college sports scene. It is also becoming a major destination for sports and casino gambling in the east of the country thanks to its five West Virginia online casinos, which offer online sports wagering. This growth in the gambling sector is expected to have a knock-on effect on the sports scene as more revenue is generated in the region. Like Minneapolis, West Virginia has also nailed their branding with a super cool logo that pays pay homage to the blue ridge mountains. The rebranding coincided with a kit deal with major sports brand Puma.
The ink has yet to dry but we are incredibly excited about this one! We have penned our new apparel partnership with @PUMA !! We couldn't have imagined a better partner to display our badge and colors #WVUTD 🟢🔵⚪️ pic.twitter.com/MiBWqsvUVx

— West Virginia United (@wvutd) May 7, 2021
The team began life as West Virginia Chaos in 2003 before merging with the youth teams of Charleston FC and Fury Soccer Club to form West Virginia Alliance FC in 2018. They joined USL2 in 2019 and it is hoped that the latest change of name will be permanent as the club looks to provide a stable first-team environment in the fourth tier of the US soccer, as well as a development team in the USL Academy system.
Cool branding
Surprisingly, West Virginia United did not make the final shortlist for the best new crest in the USL2 poll. Nonetheless, they were up against some stiff competition, most notably, winners One Knoxville SC who made a brilliant video to show how their crest was designed.
Magic behind the crest! pic.twitter.com/7nnZNadUOF

— One Knoxville SC (@OneKnoxSC) August 19, 2021
Other teams featured in the vote were Louisiana-based Blue Goose SC, Ballard FC of Washington, and Vermont Green FC, but these teams are about more than just branding.
In the tier above (USL1), there are also some cult clubs including Forward Madison FC, the self-styled "world's second favorite team." They made an instant impact after launching in 2019 thanks to their smart social media work and colorful kit designs, but it is USL2 that is leading the way in the fast-growing world of cult community soccer clubs.