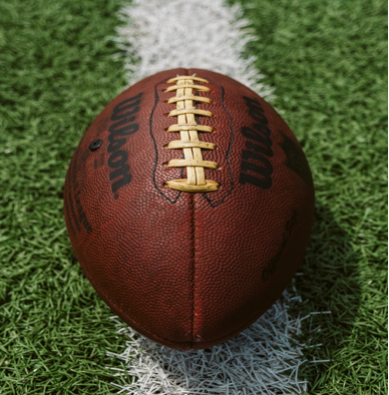 When people enter the sports betting markets, they tend to focus on events that they know. In regard to online betting, soccer is the most popular option among customers, followed by horse racing and that tells us a lot.
Punters stay with what feels comfortable while other sports such as NFL, might seem daunting by comparison. Experienced members of the betting community will, however, be aware that American football can provide strong options and some good value.
When studied in closer detail, there really isn't anything to be concerned about. It may be a complex sport that some have described as 'human chess' but betting on the NFL is really quite straightforward.
The Basics
Before betting on any sport, there are some basic rules to follow. Firstly, we want to be using a trusted sport betting site that provides a wide range of markets along with competitive odds. Choice and value are paramount, irrespective of whether we're betting on soccer, NFL or water polo so remember to take care on those elementary elements.
Safety and security are also vital so look to play with an established site that is transparent in terms of its license and registration while outlining all the measures that they take in order to encrypt and protect your sensitive information.
Place Your Bets
All sports and divisions can have their own terminology and the NFL is no exception. To start with the very basics, we'll open with the moneyline bet which is referred to as a 'result' market in other parts of the world. Whatever it may be called, the concept is a simple one and it relates to which of the two teams involved is going to win a specific match.
Your chosen sportsbook will show odds for both teams and it's the job of the bettor to decide which of them is going to win. As with any sporting event, research can be key to making the correct call here. Recent form should be assessed while head to head statistics relating to previous matches between the two franchises can also be vital.
It's the obvious place to start for those who are new to NFL betting but experienced players also like to get involved as this is the most elementary pick. Beyond the moneyline market, there are many other options to consider.
Understanding Props
Another common term used in NFL and wider sports betting is the 'prop'. Referred to as a side market in other areas, a prop relates to a market that doesn't necessarily affect the result of the game.
A good example in this case is Totals betting which relates to the number of points scored during a game. The Packers and the Jets might score a combined total of 60 points during their match but that doesn't tell us which side has won. That's the essence of a prop – a side bet that doesn't directly relate to the result.
When a sportsbook quotes for Totals betting, they are setting lines and it's the job of the bettor to stake Over or Under that line. A typical line might be set at 49.5 so, in that scenario of 60 points in our notional game between the Packers and the Jets. anyone staking Over the 49.5 line would have claimed a profit.
As with the moneyline bet, punters can help their cause by doing some research into the upcoming match. If the Packers and the Jets are in good form with lots of touchdowns landing, then the conclusion might be that you should bet Over the 49.5 line. If the reverse is true, then you may be looking to go Under that mark. If all of this seems a bit complicated to you, you are not the only one thinking that. If you want to learn more about sports betting generally, and NFL betting in particular, check out Doc's NFL picks to get more information.
On the Spread
Another popular side bet for many NFL matches is the points spread. This is known as a handicap elsewhere and it involves giving one team a notional head starts in order to tweak the odds.
For this example, we'll say that the Packers are a short price of -150 to beat the Giants in the regular moneyline market. By giving the Giants a 7.5 points head start, however, we might lift the Packers' odds to +150. In order to deliver the profit, the Packers must win the game by at least eight points.
What a Tease
If one bet isn't enough, it is possible to consider parlays and teasers. Both terms are commonly used to cover multiple bets where two or more stakes are combined. So, you might bet on both the Patriots and the Raiders to win their weekend matches. The multiple bets works well in the moneyline markets, but it can also be used for any of the prop bets that we've mentioned here.
The returns can be excellent, but exposure is increased and both of those selections – the Patriots and the Raiders – need to win in order to collect a profit. If one or both teams lose, the stake is lost.
Your Choice
There are pros and cons to each of the markets that we've mentioned in this round up. Many bettors prefer to keep it simple and stay with the moneyline bet. Exposure is lower and shocks are relatively rare in the straight result betting.
It's all about personal preference so find your own niche after understanding all of the options. It may not be the obvious choice, but the NFL offers many possibilities for the betting community.
Have mainstream sports finally bounced back after 2020?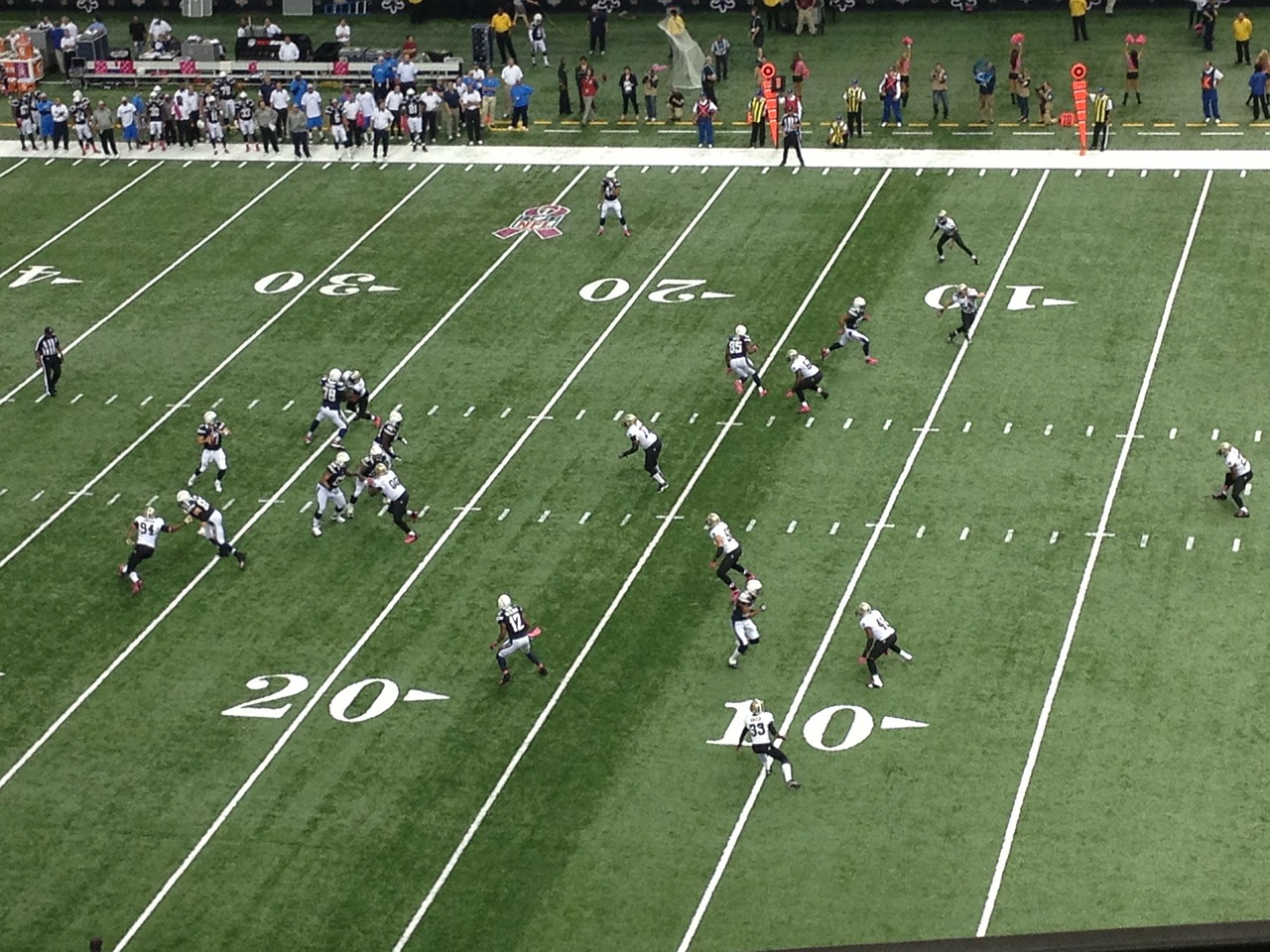 Whilst many would have been eager to get back to a sports stadium and support their favorite team in person and in the stands, it would seem that it could take some time before the same kind of pre-pandemic numbers are reached.
It is clear that there are many supporters who have decided enough is enough and have worn their team's colors to the stadium to encourage the team as they try and support them to a win, although recent reports suggest numbers are slow across the entire sporting world at the moment.
Of course, many will have used the campaigns that they were unable to attend venues in different ways, with some likely to have looked and used sportsbooks that offered them the best odds in sports betting available, whilst others would have been happy enough to shout at a TV screen when watching the action.
Premier League soccer attendances are yet to fully recover
According to some data that has been released, it would seem the attendance numbers that England's Premier League used to experience are yet to return to the levels that had once been enjoyed in 2019/20.
Although the competition is just under halfway through the 21/22 campaign, earlier figures had suggested that attendances were down on those that were experienced in 19/20. However, it does need to be noted that the percentage is very small.
Teams such as Leeds United and Brentford have been able to see the figures be as high as possible as it is the first opportunity fans will have had to watch their team in the top-flight, although others will point to the fact that ticket prices have continued to increase and are perhaps unaffordable currently, especially after a hard 18 months or so.
The NFL shows interesting attendance data
Much like the Premier League, the National Football League (NFL) is one of the biggest sporting competitions around the world and one in which many will look to as a case study for whether mainstream sports have been able to fully bounce back after an impactful 2020.
Again, like the soccer competition, football seems to have had its ups and downs recently in regards to attendance, although there could be some outliers as to why the data currently being shown is what it currently is.
The league's overall attendance has been relatively strong this season as fans have been able to return to stadiums all over America, with big crowds at venues such as the Las Vegas Radiers' Allegiant Stadium (93.9% capacity) and the shared SoFi Stadium as the Los Angeles Rams (99.6%) and Los Angeles Chargers (98.2%) having been witnessed. However, it is also the first season in which fans of all three franchises will have been able to go to the new home of each team.
Unfortunately, there are NFL teams that are showing issues in regards to attendances, although this might be based on the fact that there are perhaps some sporting disclaimers that may have led to the fact that fans have opted to stay away. For instance, the Washington Football Team has yet to have announced an attendance of 80% capacity or over.
Teams in New York (New York Giants and New York Jets) and Detroit (Detroit Lions) are franchises that have been called out in the past for low attendances, though, which will have brought the overall number down but this does not mean that mainstream sports have not bounced back. Nonetheless, there are seven teams below 90% capacity overall compared to three in 2019 before the pandemic.
Conclusion
By simply looking at the attendances that can be seen at various sporting venues around the world, it would be safe to assume that mainstream sports have bounced back from the disaster of 2020, although perhaps not as quickly as many may have expected them to.