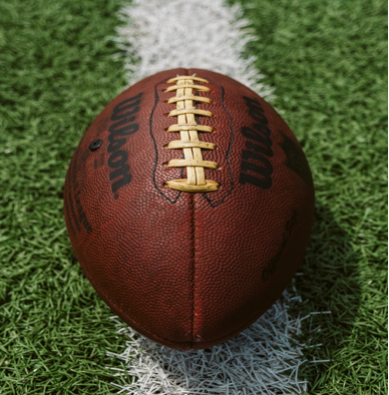 When people enter the sports betting markets, they tend to focus on events that they know. In regard to online betting, soccer is the most popular option among customers, followed by horse racing and that tells us a lot.
Punters stay with what feels comfortable while other sports such as NFL, might seem daunting by comparison. Experienced members of the betting community will, however, be aware that American football can provide strong options and some good value.
When studied in closer detail, there really isn't anything to be concerned about. It may be a complex sport that some have described as 'human chess' but betting on the NFL is really quite straightforward.
The Basics
Before betting on any sport, there are some basic rules to follow. Firstly, we want to be using a trusted sport betting site that provides a wide range of markets along with competitive odds. Choice and value are paramount, irrespective of whether we're betting on soccer, NFL or water polo so remember to take care on those elementary elements.
Safety and security are also vital so look to play with an established site that is transparent in terms of its license and registration while outlining all the measures that they take in order to encrypt and protect your sensitive information.
Place Your Bets
All sports and divisions can have their own terminology and the NFL is no exception. To start with the very basics, we'll open with the moneyline bet which is referred to as a 'result' market in other parts of the world. Whatever it may be called, the concept is a simple one and it relates to which of the two teams involved is going to win a specific match.
Your chosen sportsbook will show odds for both teams and it's the job of the bettor to decide which of them is going to win. As with any sporting event, research can be key to making the correct call here. Recent form should be assessed while head to head statistics relating to previous matches between the two franchises can also be vital.
It's the obvious place to start for those who are new to NFL betting but experienced players also like to get involved as this is the most elementary pick. Beyond the moneyline market, there are many other options to consider.
Understanding Props
Another common term used in NFL and wider sports betting is the 'prop'. Referred to as a side market in other areas, a prop relates to a market that doesn't necessarily affect the result of the game.
A good example in this case is Totals betting which relates to the number of points scored during a game. The Packers and the Jets might score a combined total of 60 points during their match but that doesn't tell us which side has won. That's the essence of a prop – a side bet that doesn't directly relate to the result.
When a sportsbook quotes for Totals betting, they are setting lines and it's the job of the bettor to stake Over or Under that line. A typical line might be set at 49.5 so, in that scenario of 60 points in our notional game between the Packers and the Jets. anyone staking Over the 49.5 line would have claimed a profit.
As with the moneyline bet, punters can help their cause by doing some research into the upcoming match. If the Packers and the Jets are in good form with lots of touchdowns landing, then the conclusion might be that you should bet Over the 49.5 line. If the reverse is true, then you may be looking to go Under that mark.
On the Spread
Another popular side bet for many NFL matches is the points spread. This is known as a handicap elsewhere and it involves giving one team a notional head starts in order to tweak the odds.
For this example, we'll say that the Packers are a short price of -150 to beat the Giants in the regular moneyline market. By giving the Giants a 7.5 points head start, however, we might lift the Packers' odds to +150. In order to deliver the profit, the Packers must win the game by at least eight points.
What a Tease
If one bet isn't enough, it is possible to consider parlays and teasers. Both terms are commonly used to cover multiple bets where two or more stakes are combined. So, you might bet on both the Patriots and the Raiders to win their weekend matches. The multiple bets works well in the moneyline markets, but it can also be used for any of the prop bets that we've mentioned here.
The returns can be excellent, but exposure is increased and both of those selections – the Patriots and the Raiders – need to win in order to collect a profit. If one or both teams lose, the stake is lost.
Your Choice
There are pros and cons to each of the markets that we've mentioned in this round up. Many bettors prefer to keep it simple and stay with the moneyline bet. Exposure is lower and shocks are relatively rare in the straight result betting.
It's all about personal preference so find your own niche after understanding all of the options. It may not be the obvious choice, but the NFL offers many possibilities for the betting community.
The Greatest Players at The Masters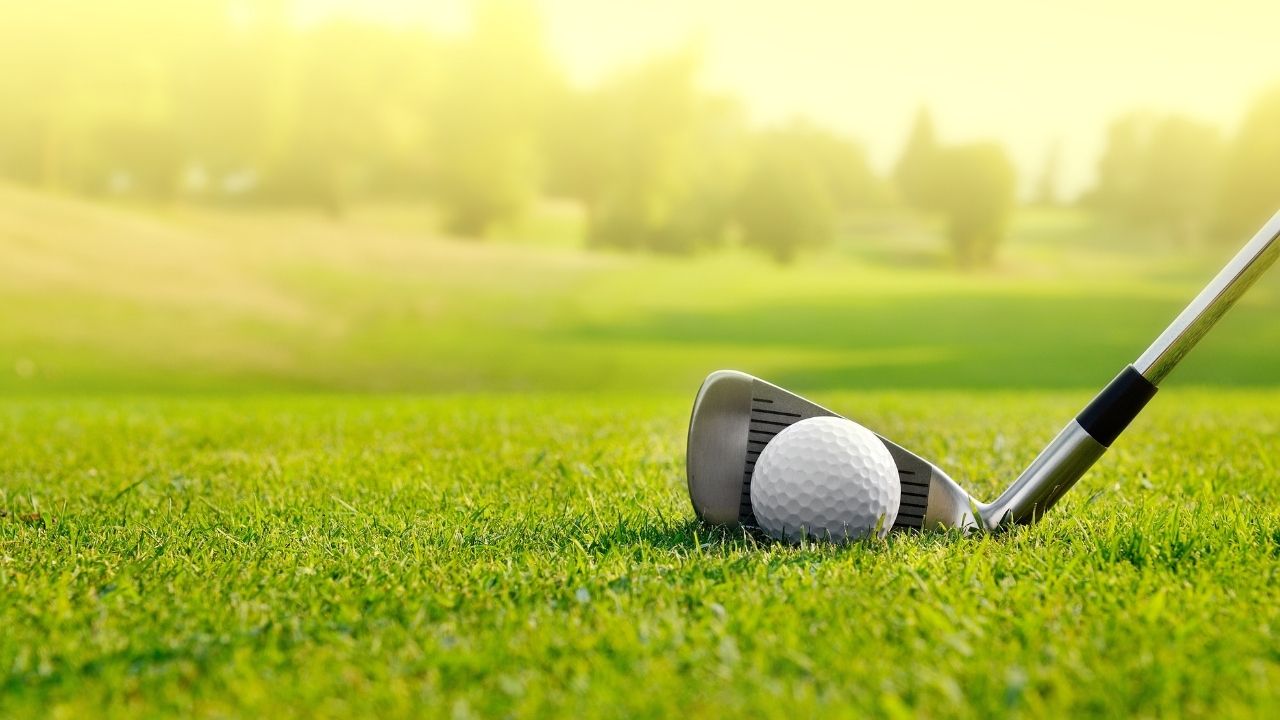 The Masters is one of the most revered sporting tournaments on the planet, mythologised by players, pundits and fans alike. History and legend seeps out from every hole, helping to add to the allure of a tournament that brings together the world's greatest players at one course each year.
The most common 2021 odds to win Masters has been for the 2020 champion Dustin Johnson to retain the Green Jacket, however as history proves, that may be a difficult feat for the current world number 1.
However, instead of concerning ourselves with whether or not Dustin Johnson can win the 2021 Masters, in this article we look back at some of the greatest players to have ever graced the tournament. The players that have written themselves into the long and illustrious history of the Augusta course.
Bobby Jones
Nationality: American
Green Jackets: 0
It might appear odd to see an entry on this list from a player that never won The Masters, but without Bobby Jones there would not be a tournament to discuss. Born in 1902 in Atlanta, Georgia Jones would go on to become one of the greatest amateur players of all-time – winning a unique single year Grand Slam in 1930.
His place in history wasn't sealed by his exploits on the golf course however, it was sealed by his creation of The Masters tournament. Along with private financier Clifford Roberts, Jones founded The Masters in 1933, using his well-earned reputation to attract the biggest names in the sport to the tournament.
Sadly for Jones though, his best finish in his own tournament was 13th in 1934 although it was perhaps only fair that he gave someone else a chance after dominating the sport for much of the 1920s.
Arnold Palmer
Nationality: American
Green Jackets: 4
It's hard to think of golf's greatest players without calling Arnold Palmer to mind, the legendary player who recorded 12 top 10 finishes and 4 wins at Augusta in a 12 year period.
In 1958 heavy rains at Augusta prompted a local rule which allowed for a lift, clean and drop for an embedded ball. When Palmer took to the 12th tee his ball was embedded on the soft ground, but rules officials insisted that he play the ball as it lay.
He did and made a five, officials then told him he could play a second ball and await a final ruling. With the second ball he made a three which officials later ruled to be proper, leading to his first ever Masters victory.
Sports Illustrated writer Herbert Warren Wind who was covering the tournament later christened the 11th, 12th and 13th holes as 'Amen Corner' for the miraculous way in which Palmer excelled on them. Throughout the decades the name has stuck with yells of 'Amen' coming from the crowd whenever the ball approaches the hole.
ESPN pay tribute to Arnold Palmer's Masters Legacy
Tiger Woods
Nationality: American
Green Jackets: 5
Arnold Palmer's performance at Augusta may have spawned a new name for a corner of the course, but Tiger Wood's exploits at the course in the early 2000s led to a complete course redesign.
Such was the power of Tiger that in the late 1990s and early 2000s he was turning the Par 5's at Augusta into Par 4's. In response, officials added an extra 500 yards to the length of course and added trees alongside the fairways at the 11th and 15th holes.
Despite this Tiger went on to win the 2005 tournament before a fallow period at Augusta began which coincided with his off the course personal problems. However, in 2019 Tiger rolled back the years, winning his fifth Green Jacket and cementing his name in the course's folklore.
He is also the youngest ever winner of the tournament, picking up his first Green Jacket at the age of 21 years and 104 days in 1997.
Sam Snead
Nationality: American
Green Jackets: 3
Born in Ashwood, Virginia Sam Snead is one of the greatest players to have ever played the game, racking up a series of tournament victories in his illustrious career. In 1949 he became the first Masters winner to be awarded the ceremonial Green Jacket.
Prior to then, the Green Jacket was worn by players to distinguish themselves from members of the public. However, in 1949 it was decided that a jacket would be awarded to the winner which they could keep for a year before returning it and placing it on the back of the next winner.
Snead went on to win the Green Jacket in 1952 and 1954 and was chosen to hit the honorary starting tee shot at the Masters Tournament from 1984 to 2002.
Jack Nicklaus
Nationality: American
Green Jackets: 6
No player in history has won as many Masters Tournaments as Jack Nicklaus who placed first in 1963, 1965, 1966, 1972, 1975 and 1986. His 18 Major championship wins mean that he is widely considered by many to have been the greatest player that has ever lived.
His consistency is what separates him from his peers, which is illustrated by his Masters top 5 finishes (15), top 10 finishes (22) and top 25 finishes (29).
He is also the oldest player to have ever won The Masters, romping to victory in 1986 at the age of 46 years and 82 days.
Honourable Mentions
Nick Faldo
Nationality: British
Green Jackets: 3
63-year-old Brit Nick Faldo has 6 Major championships to his name with 3 of them coming at Augusta in 1989, 1990 and 1996. By becoming a back-to-back winner in 1990 he cemented his name in the legend of Augusta.
Gary Player
Nationality: South African
Green Jackets: 3
With 3 Green Jackets Gary Player is joint with Nick Faldo for the most Masters wins by a foreigners after winning in 1961, 1974 and 1978. After finishing his professional career, Player went on to make a name for himself as one of the world's leading golf course design architects.
Jimmy Demaret
Nationality: American
Green Jackets: 3
For some players Augusta holds a special place in their hearts and that is certainly true for Jimmy Demaret who's 3 Major championships all came at The Masters. In 1983 his golfing talent was recognised as he was inducted into the World Golf Hall of Fame.