Nickel Advisors Isn't Approving Personal Loans for Debt Consolidation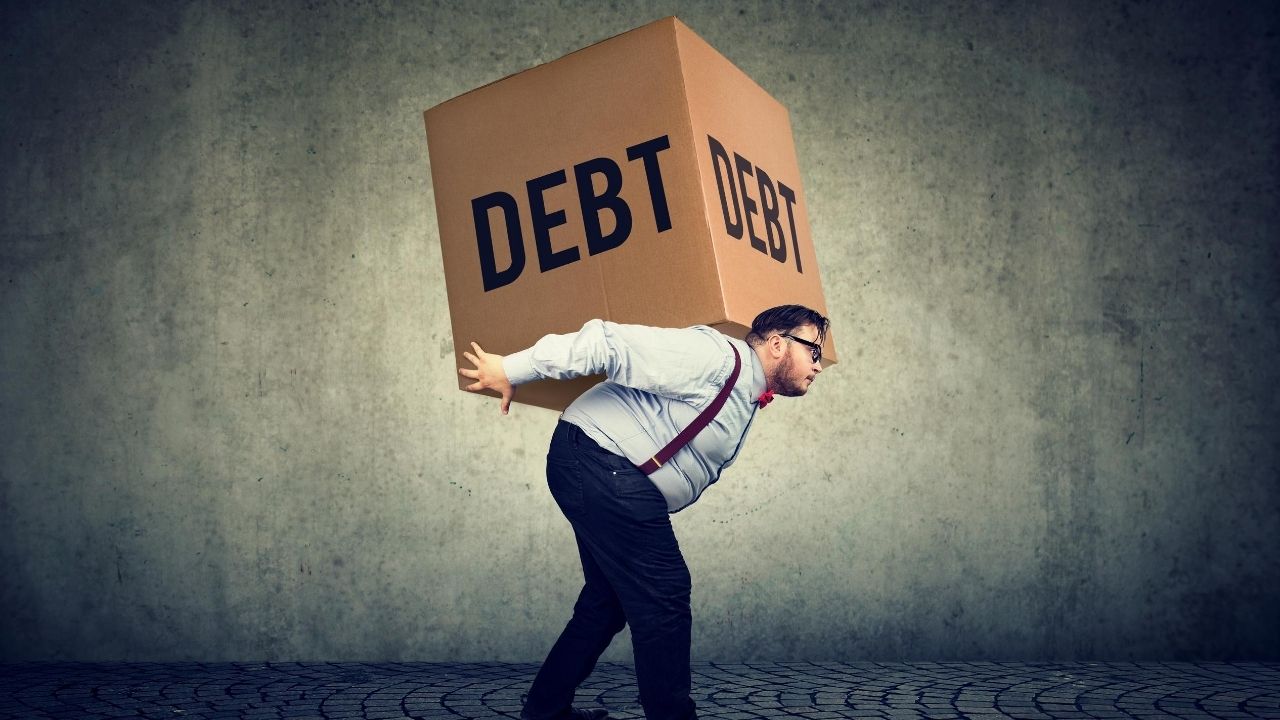 Nickel Advisors has begun flooding the market with debt consolidation and credit card relief in the mail. The problem is that the terms and conditions are at the very least confusing, and possibly even suspect. The interest rates are so low that you would have to have near-perfect credit to be approved for one of their offers. Best 2020 Reviews, the personal finance review site, has been following Nickel Advisors, Coral Funding, Neon Funding, Ladder Advisors (also known as Carina Advisors, Corey Advisors, Pennon Partners, Jayhawk Advisors, Clay Advisors, Colony Associates, and Pine Advisors, etc.).
According to recent studies, people's most commonly cited reason for taking out a personal loan was debt consolidation. A study by Bankrate in April collected answers from more than 160,000 participants on why they seek personal loans.
Almost 40% of participants stated that they took out personal loans for debt consolidation in quarter one. Similarly, another 5% of the participants from the study cited credit card refinancing as the primary reason behind seeking a personal loan.
Another report by LendingTree, an online lending marketplace, stated that almost 36% of people seeking a loan were doing so to consolidate debt in December of 2019. Moreover, more than 30% of loan applicants gave the reason of credit card refinancing as their primary motivation behind seeking a loan.
Both sources also showed loans requested for debt consolidation to have the largest dollar amounts. These amounts were quite higher than loans requested for other purposes such as emergency funds, special occasions like weddings, vacations, and even home-related expenses.
What is the Difference Between Credit Card Refinancing and Debt Consolidation?
As shown by the studies mentioned above, the two most common reasons why people seek out a personal loan are either for debt consolidation or credit card refinancing, such as for APR on a high-interest debt. Sometimes, it was even both reasons together. But what exactly is the difference between the two?
To consolidate debt means to combine several different kinds of loans or liabilities into one to make it easy to pay it back. For instance, if you have several credit cards and instead of paying each back separately, you combine them so that you must pay only one monthly bill.
One way to do this is through a personal loan. You can borrow one large personal loan and use that to pay off all your other debts. After that, you just have to focus on paying back that one personal loan every month.
An American usually has around four credit cards, and if each card has different rates, monthly payments, due dates, as it usually does, it can be quite a hassle to keep track of all of them. Therefore, debt consolidation through a personal loan is a good way to make your life easier.
While debt consolidation helps to simplify things for you, credit card refinancing can help you save money by lowering the interest rate on your debts. When you need more time to pay off the balance of a certain debt, but the high interest rates keep pulling you back, you can go for credit card refinancing to get ahead on your payments.
Both of these sound quite different, but you can achieve them both through a personal loan. Personal loans usually come with low interest rates, regardless of whether you get them from a physical bank or an online lending marketplace. However, they're not always the best option over credit cards, so you need to understand how these loans work before you take one out.
How do These Loans Work?
A personal loan to refinance a credit card or for debt consolidation is somewhat like how you use a balance transfer credit card. However, there are some differences. With a personal loan, the cash is instantly accessible as it is deposited into your checking account.
So, you can use it to pay back other debts right away. After that, you can pay back that personal loan at a fixed low interest rate every month as decided by the loan issuer. Initially, you may have to pay certain service charges or origination fees, but usually, it's only the interest.
If you're eligible for it, a balance transfer credit card can also be quite helpful. With these, you have a specific time period, usually between six and 21 months, in which they charge you 0% interest. So, you can pay back all your credit card debt without additional charges.
Moreover, you only have to pay a small percentage as transfer fees, which is usually 2 to 5%, and if you happen to qualify for a no-fee balance transfer card, you don't even have to pay that transfer fees. You can transfer all your other debt into this card and pay it back within the 0% interest period.
For instance, with the U.S. Bank Visa Platinum Card or the Citi Double Cash Card, you can transfer debt from your other cards to this card for a 3% transfer fee. However, balance transfer credit cards do require you to have an excellent credit score. Personal loans are better in that regard as they are available for people with even good or fair scores.
Average Debt Consolidation Loan
In the studies mentioned at the beginning, the number one reason why people took out a personal loan was for debt consolidation. According to LendingTree, debt consolidation loans in 2018 came to an average of $12,670, while loans for credit card refinancing averaged at $14,107.
According to Bankrate, the amount requested for a personal loan fell between $2,000 and $25,000. However, almost 50% of loans between $10,000 and $24,999, as well as those greater than $25,000, were to consolidate debt.
How Can a Personal Loan Help Save Money?
According to Fed's data from February of 2020, the average rate on consumer credit cards was around 16.6%. In comparison, the average rate for a two-year personal loan was 9.63%, which is almost half of the credit card.
So, let's say you had a debt of $10,000 on your credit card. You would have to pay around $2,660 in interest, with the rate of 16.61%. On the other hand, with a $10,000 personal loan, you would only have to pay $1,450 in interest at the rate of 9.63%.
This equals to a saving of more than $1,200. While there are people who find the sudden increase in personal loans quite alarming, it is quite apparent that these personal loans offer quite a few advantages to people who have debts to pay off.
The Ultimate Guide to the Essential Social Skills in Business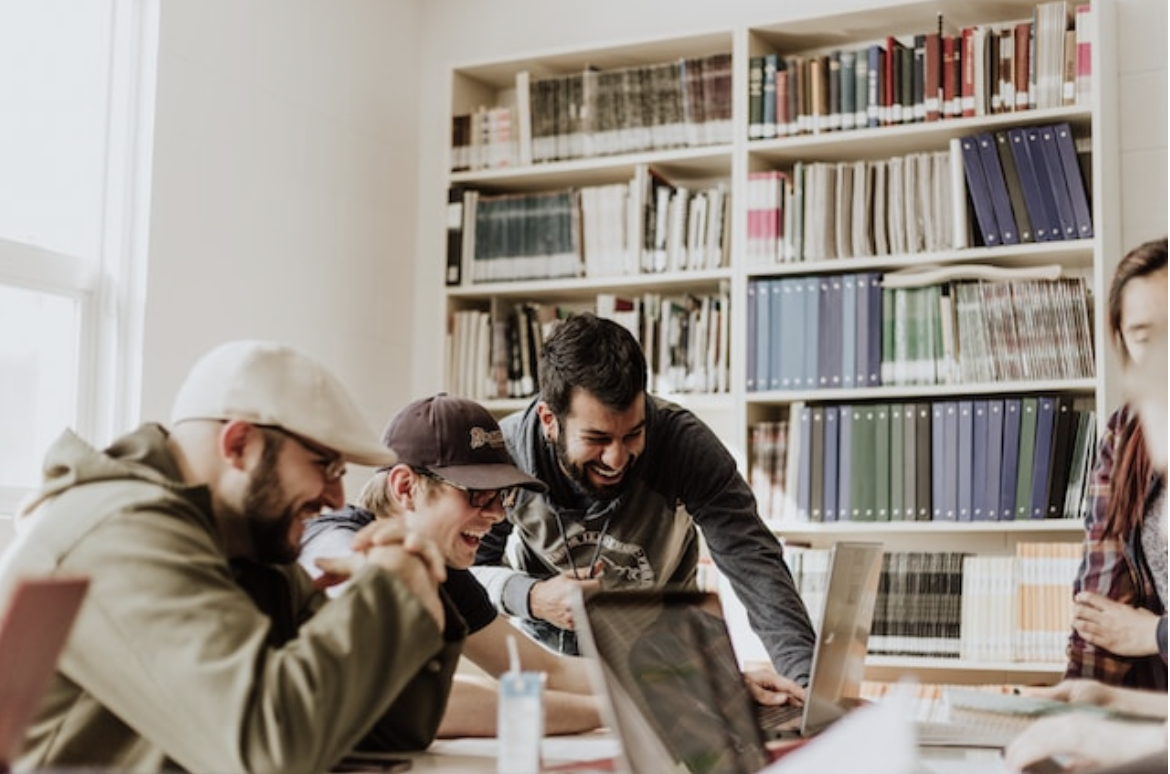 Effective communication and strong relationships are essential for success in the workplace. One factor that can greatly influence these qualities is emotional intelligence, often abbreviated as EQ. EQ refers to the ability to identify, understand, and manage one's own emotions, as well as the emotions of others. Research has shown that individuals with high levels of EQ are better equipped to handle stress, communicate effectively, and work collaboratively with others (Chamorro-Premuzic & Sanger, 2016).
Research has consistently shown that emotional intelligence (EQ) is an important predictor of job performance and success in the workplace. EQ is comprised of a set of skills that allow individuals to recognize, understand, and regulate their own emotions, as well as the emotions of others. In addition, individuals with high EQ are better able to communicate effectively, build relationships, and navigate complex social situations. As a result, they are often viewed as effective leaders and collaborators, and are more likely to achieve their personal and professional goals.
In fact, a number of studies have demonstrated the significant impact that EQ has on job performance and success. For example, one study of 85 upper-level managers found that those with higher EQ scores were rated as more effective leaders by their subordinates (Law, Wong, & Song, 2004). Another study of 151 employees found that those with higher EQ were more likely to be promoted within their organization over a five-year period (Carmeli, Brueller, & Dutton, 2009). These findings highlight the importance of EQ in the workplace and suggest that developing these skills can lead to significant benefits for both individuals and organizations.
According to a study conducted by TalentSmart, a leading provider of EQ assessments, EQ is responsible for 58% of success in all job types (Bradberry & Greaves, 2009). In contrast, IQ only accounts for about 4% of success in the workplace. This suggests that EQ is a crucial skill set for individuals in any professional field. Fortunately, EQ is a skill that can be developed and honed over time with practice and awareness.
There are several key components of EQ that are particularly important for success in the workplace. These include: 
Self-Regulation: This refers to your capacity to recognize and control your emotions. Sometimes treating them when they arise may be necessary. Understanding how to manage your anger is essential. However, it can also cover how to control the feelings you'll experience.
Self-Awareness: This implies recognizing and understanding your own feelings. Do noisy places make you nervous? Do other people talking over you make you angry? Knowing these truths about yourself shows that you are working on your self-awareness. Being conscious of yourself is necessary for this phase, which can be more complex than it sounds.
Socialization: This category focuses on your capacity to manage social interactions and direct relationships. It doesn't entail dominating others but knowing how to work with others to achieve your goals. This could entail presenting your ideas to coworkers, leading a team, or resolving a personal disagreement.
Motivation: Strong motivators include external forces like money, status, or suffering. Internal motivation, however, plays a significant role in Goleman's concept. By doing so, you demonstrate your ability to control your cause and initiate or continue initiatives of your own volition rather than in response to external demands.
Empathy: It's equally critical to be sensitive to others' feelings. This may entail learning to identify different emotional states in individuals — for example, can you tell the difference between someone at ease and someone anxious? — but it also requires comprehension of how other people may react to their current situation. Empathy is one of the essential traits in business and business leadership.
A thought leader in this space, Michael Ventura has built a career advising organizations on the importance of emotional intelligence in the workplace. In his book, Applied Empathy, Ventura highlights the value of empathy in business and provides strategies for developing and applying this skill set. With two decades of experience as a leader, facilitator, and educator, Ventura's work has made impact in with prestigious institutions such as Princeton University and the United Nations as well as corporate clients such as Google and Nike.
Through his work, Ventura advises leaders to focus on the development of EQ in order to help individuals improve their communication, collaboration, and leadership skills, ultimately leading to greater success in the workplace. Experts like Ventura continue to support the growing body of research on the value of EQ in business, and the evidence that organizations who invest in the EQ of their teams help to create a more empathetic and successful professional environment.
And it's worth noting that EQ isn't just important for individual success in the workplace, but also for overall organizational success. A study by the Center for Creative Leadership found that EQ was a better predictor of success than IQ or technical skills in the workplace, and that teams with higher levels of EQ tend to be more effective and productive (Boyatzis, Goleman, & Rhee, 1999). By cultivating a culture of empathy and emotional intelligence, organizations can improve their overall performance and create a more positive work environment for their employees.
In conclusion, emotional intelligence is a crucial component of success in the workplace, and individuals and organizations alike should prioritize the development of these skills. The ones that do not only develop a leading edge in their category, but also become a meaningful place to work for their teams. And in today's rapidly changing talent landscape, the retention of highly capable, emotionally intelligent leaders is one of the greatest keys to unlocking success.
References:
Boyatzis, R. E., Goleman, D., & Rhee, K. S. (1999). Clustering competence in emotional intelligence: Insights from the emotional competence inventory (ECI). In R. Bar-On & J. D. A. Parker (Eds.), Handbook of emotional intelligence (pp. 343-362). Jossey-Bass.
Bradberry, T., & Greaves, J. (2009). Emotional intelligence 2.0. TalentSmart.
Chamorro-Premuzic, T., & Sanger, M. N. (2016). Does employee happiness matter? Journal of Organizational Effectiveness: People and Performance, 3(2), 168-191.