Nickel Advisors Isn't Approving Personal Loans for Debt Consolidation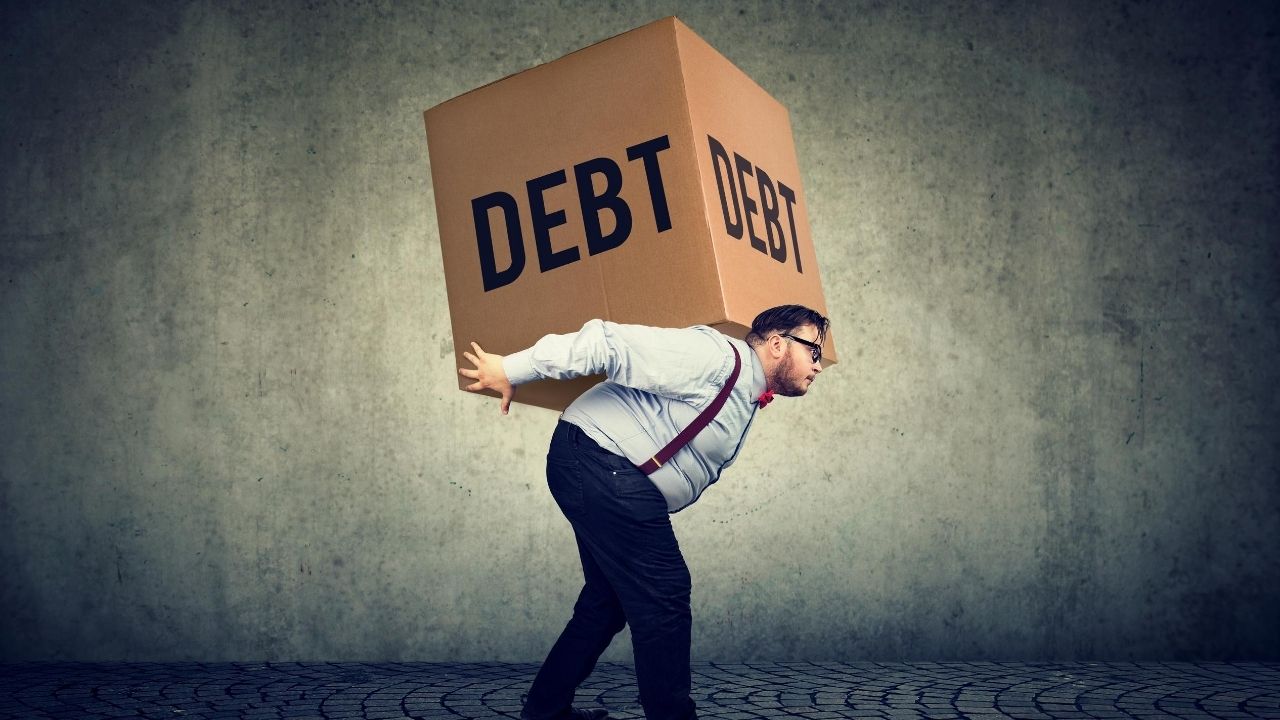 Nickel Advisors has begun flooding the market with debt consolidation and credit card relief in the mail. The problem is that the terms and conditions are at the very least confusing, and possibly even suspect. The interest rates are so low that you would have to have near-perfect credit to be approved for one of their offers. Best 2020 Reviews, the personal finance review site, has been following Nickel Advisors, Coral Funding, Neon Funding, Ladder Advisors (also known as Carina Advisors, Corey Advisors, Pennon Partners, Jayhawk Advisors, Clay Advisors, Colony Associates, and Pine Advisors, etc.).
According to recent studies, people's most commonly cited reason for taking out a personal loan was debt consolidation. A study by Bankrate in April collected answers from more than 160,000 participants on why they seek personal loans.
Almost 40% of participants stated that they took out personal loans for debt consolidation in quarter one. Similarly, another 5% of the participants from the study cited credit card refinancing as the primary reason behind seeking a personal loan.
Another report by LendingTree, an online lending marketplace, stated that almost 36% of people seeking a loan were doing so to consolidate debt in December of 2019. Moreover, more than 30% of loan applicants gave the reason of credit card refinancing as their primary motivation behind seeking a loan.
Both sources also showed loans requested for debt consolidation to have the largest dollar amounts. These amounts were quite higher than loans requested for other purposes such as emergency funds, special occasions like weddings, vacations, and even home-related expenses.
What is the Difference Between Credit Card Refinancing and Debt Consolidation?
As shown by the studies mentioned above, the two most common reasons why people seek out a personal loan are either for debt consolidation or credit card refinancing, such as for APR on a high-interest debt. Sometimes, it was even both reasons together. But what exactly is the difference between the two?
To consolidate debt means to combine several different kinds of loans or liabilities into one to make it easy to pay it back. For instance, if you have several credit cards and instead of paying each back separately, you combine them so that you must pay only one monthly bill.
One way to do this is through a personal loan. You can borrow one large personal loan and use that to pay off all your other debts. After that, you just have to focus on paying back that one personal loan every month.
An American usually has around four credit cards, and if each card has different rates, monthly payments, due dates, as it usually does, it can be quite a hassle to keep track of all of them. Therefore, debt consolidation through a personal loan is a good way to make your life easier.
While debt consolidation helps to simplify things for you, credit card refinancing can help you save money by lowering the interest rate on your debts. When you need more time to pay off the balance of a certain debt, but the high interest rates keep pulling you back, you can go for credit card refinancing to get ahead on your payments.
Both of these sound quite different, but you can achieve them both through a personal loan. Personal loans usually come with low interest rates, regardless of whether you get them from a physical bank or an online lending marketplace. However, they're not always the best option over credit cards, so you need to understand how these loans work before you take one out.
How do These Loans Work?
A personal loan to refinance a credit card or for debt consolidation is somewhat like how you use a balance transfer credit card. However, there are some differences. With a personal loan, the cash is instantly accessible as it is deposited into your checking account.
So, you can use it to pay back other debts right away. After that, you can pay back that personal loan at a fixed low interest rate every month as decided by the loan issuer. Initially, you may have to pay certain service charges or origination fees, but usually, it's only the interest.
If you're eligible for it, a balance transfer credit card can also be quite helpful. With these, you have a specific time period, usually between six and 21 months, in which they charge you 0% interest. So, you can pay back all your credit card debt without additional charges.
Moreover, you only have to pay a small percentage as transfer fees, which is usually 2 to 5%, and if you happen to qualify for a no-fee balance transfer card, you don't even have to pay that transfer fees. You can transfer all your other debt into this card and pay it back within the 0% interest period.
For instance, with the U.S. Bank Visa Platinum Card or the Citi Double Cash Card, you can transfer debt from your other cards to this card for a 3% transfer fee. However, balance transfer credit cards do require you to have an excellent credit score. Personal loans are better in that regard as they are available for people with even good or fair scores.
Average Debt Consolidation Loan
In the studies mentioned at the beginning, the number one reason why people took out a personal loan was for debt consolidation. According to LendingTree, debt consolidation loans in 2018 came to an average of $12,670, while loans for credit card refinancing averaged at $14,107.
According to Bankrate, the amount requested for a personal loan fell between $2,000 and $25,000. However, almost 50% of loans between $10,000 and $24,999, as well as those greater than $25,000, were to consolidate debt.
How Can a Personal Loan Help Save Money?
According to Fed's data from February of 2020, the average rate on consumer credit cards was around 16.6%. In comparison, the average rate for a two-year personal loan was 9.63%, which is almost half of the credit card.
So, let's say you had a debt of $10,000 on your credit card. You would have to pay around $2,660 in interest, with the rate of 16.61%. On the other hand, with a $10,000 personal loan, you would only have to pay $1,450 in interest at the rate of 9.63%.
This equals to a saving of more than $1,200. While there are people who find the sudden increase in personal loans quite alarming, it is quite apparent that these personal loans offer quite a few advantages to people who have debts to pay off.
[QUICK GUIDE] How Much Does Home Warranty Coverage Cost? | Total Home Protection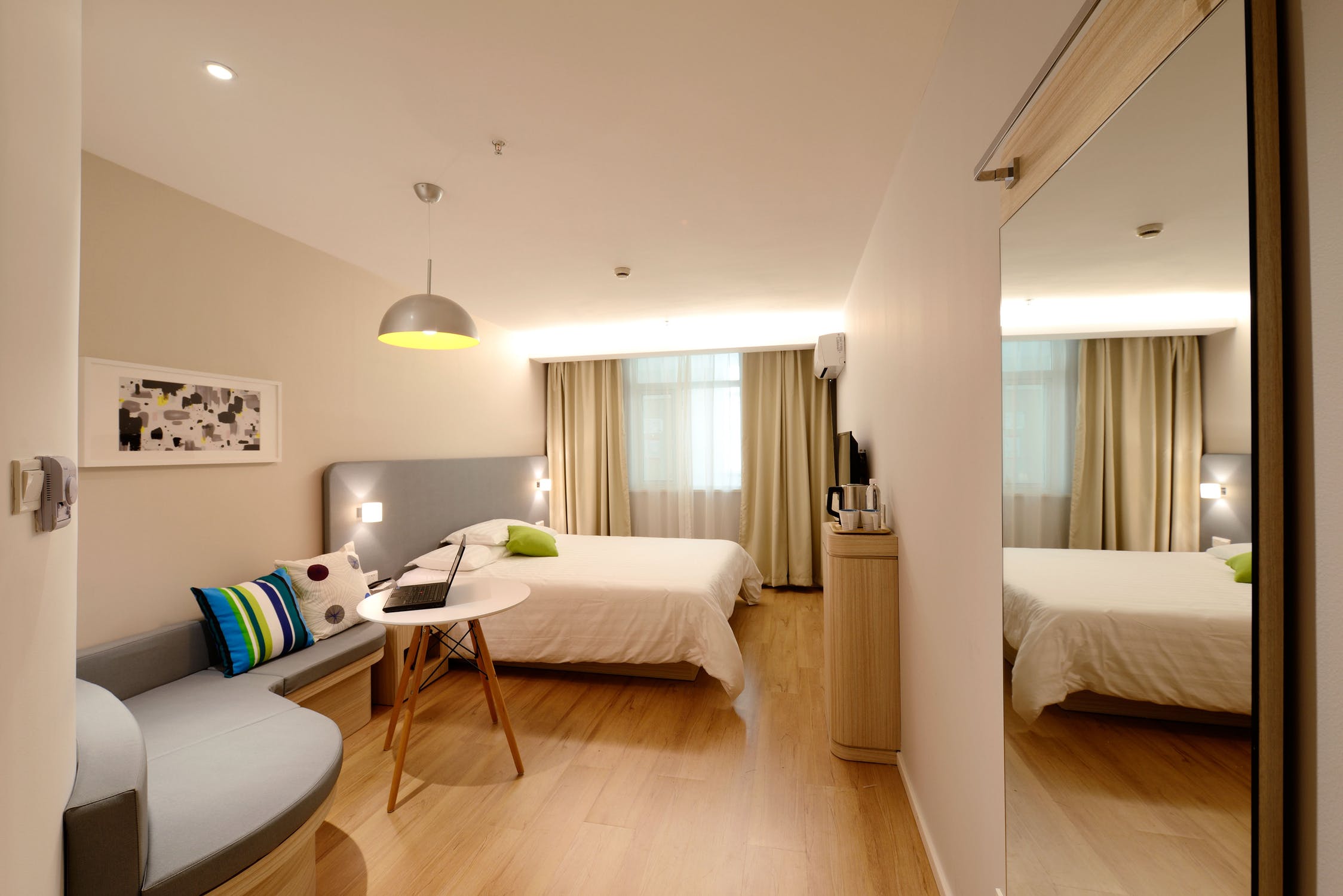 The average cost of home warranty coverage is between $300 to $600 per year, or $25 to $50 per month (Total Home Protection sits neatly inside this average with plans that range from $500-$599 annually.) Although, you are also required to pay an average of $75 per service call visit. Note, costs may vary based on where you live and the level of coverage you want to place on your home.
As a quick review, the standard fees are as follows:
Annual Payment:

$300 to $600 per year

Monthly Payment:

$25 to $50 per month

Service Call Fee:

$75 per service call visit
Depending on your annual coverage limits, you may also have to pay for repairs that exceed your maximum coverage for a select number of items in your contract. The cost of this will depend on your home warranty coverage company. More on this below:
What is Covered by a Home Warranty Policy?
Home warranty coverage comes in many forms. And home warranty companies offer multiple plans in order to provide their policyholders as much value as possible.
In the case of Total Home Protection (THP), for example, CEO David Seruya describes their coverage plans as follows: "We offer two home warranty plans: Gold Plan and Platinum Plan. Both cover essential home systems and appliances; although the Platinum Plan supplies more extensive services." THP's coverage also extends its warranty to cover items despite the item's age, make, or model, which means that they cover the cost of repair and replacements of all covered items, as long as the damages incurred are a result of natural wear and tear.
Is Home Warranty Coverage Worth the Cost?
To answer this question, let's discuss the cost of repairs and replacements without home warranty coverage, which we've broken down below:
Cost of Repairs:

The cost of repairing damaged items in your home without a home warranty will vary based on the item damaged. As an example, however, the average repair cost of a dishwasher is around $100 to $200. Not so terrible, as a whole. But then, let's look at the average repair cost of an air conditioner, which can cost up to $160 to $530!

Or, the cost of repairing a water heater, which averages at around $200 to $900

!
Handling one or two repairs per year for these appliances and home systems might not seem so bad for the short term. However, when you consider the average lifespan of these items—which is around 10-15 years each—you can start to see that there is definite value in having home warranty coverage. Especially for those with older homes or with more items to protect.
Cost of Replacements:

Borrowing from our previous examples: the average replacement cost of a Dishwasher is $300 to $600, replacing a water heater will take another $2,000 to $4,000, and

a replacement heating system will cost a whopping $3,000 to $5,000.
Replacements aren't required as often, of course. And, as mentioned, there are coverage limits that limit the amount of coverage you get per item, per year anyway. However, even when you consider these two factors, the value getting covered is clear when you compare the average cost of a home warranty ($500-$599 if you choose Total Home Protection) and the amount you'll have to pay to replace one of the bigger ticket items in your home.
Review: Should You Purchase Home Warranty Coverage?
In the end, we're left with one question: should you purchase home warranty coverage? Unfortunately, only you will be able to truly answer this. The average cost of a home warranty is $300-$600 per year, and that comes with more than $20,000 worth of coverage for your home per year.
Remember that, and then estimate the average cost of repairing or replacing the items in your home based on their average lifespan, and then compare that cost to the annual cost of home warranty coverage.
And, once you've got that all figured out, we recommend that you reach out to a home warranty provider like Total Home Protection, who can give you a personal quote on the best plan and the best coverage for you based on your budget and your home. They should be able to address any questions or concerns that you might have as well. And would be more than happy to help you through the process of understanding what exactly you're signing up for.