Nickel Advisors Isn't Approving Personal Loans for Debt Consolidation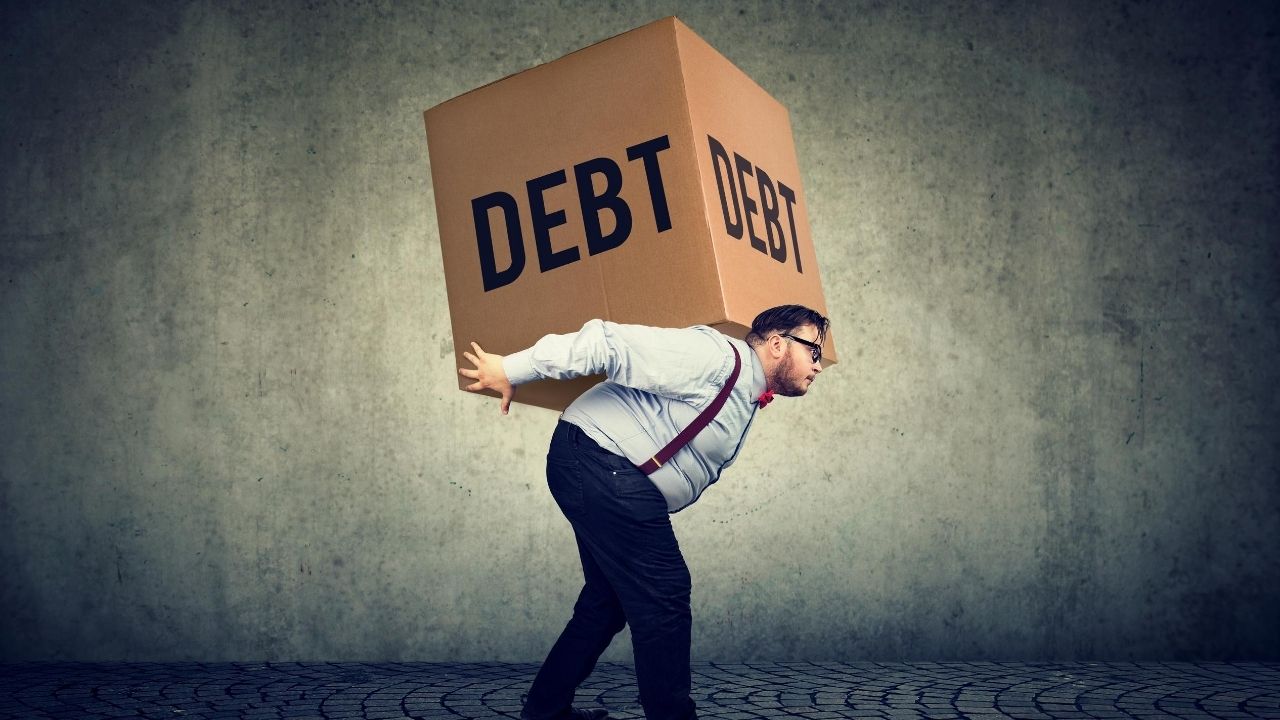 Nickel Advisors has begun flooding the market with debt consolidation and credit card relief in the mail. The problem is that the terms and conditions are at the very least confusing, and possibly even suspect. The interest rates are so low that you would have to have near-perfect credit to be approved for one of their offers. Best 2020 Reviews, the personal finance review site, has been following Nickel Advisors, Coral Funding, Neon Funding, Ladder Advisors (also known as Carina Advisors, Corey Advisors, Pennon Partners, Jayhawk Advisors, Clay Advisors, Colony Associates, and Pine Advisors, etc.).
According to recent studies, people's most commonly cited reason for taking out a personal loan was debt consolidation. A study by Bankrate in April collected answers from more than 160,000 participants on why they seek personal loans.
Almost 40% of participants stated that they took out personal loans for debt consolidation in quarter one. Similarly, another 5% of the participants from the study cited credit card refinancing as the primary reason behind seeking a personal loan.
Another report by LendingTree, an online lending marketplace, stated that almost 36% of people seeking a loan were doing so to consolidate debt in December of 2019. Moreover, more than 30% of loan applicants gave the reason of credit card refinancing as their primary motivation behind seeking a loan.
Both sources also showed loans requested for debt consolidation to have the largest dollar amounts. These amounts were quite higher than loans requested for other purposes such as emergency funds, special occasions like weddings, vacations, and even home-related expenses.
What is the Difference Between Credit Card Refinancing and Debt Consolidation?
As shown by the studies mentioned above, the two most common reasons why people seek out a personal loan are either for debt consolidation or credit card refinancing, such as for APR on a high-interest debt. Sometimes, it was even both reasons together. But what exactly is the difference between the two?
To consolidate debt means to combine several different kinds of loans or liabilities into one to make it easy to pay it back. For instance, if you have several credit cards and instead of paying each back separately, you combine them so that you must pay only one monthly bill.
One way to do this is through a personal loan. You can borrow one large personal loan and use that to pay off all your other debts. After that, you just have to focus on paying back that one personal loan every month.
An American usually has around four credit cards, and if each card has different rates, monthly payments, due dates, as it usually does, it can be quite a hassle to keep track of all of them. Therefore, debt consolidation through a personal loan is a good way to make your life easier.
While debt consolidation helps to simplify things for you, credit card refinancing can help you save money by lowering the interest rate on your debts. When you need more time to pay off the balance of a certain debt, but the high interest rates keep pulling you back, you can go for credit card refinancing to get ahead on your payments.
Both of these sound quite different, but you can achieve them both through a personal loan. Personal loans usually come with low interest rates, regardless of whether you get them from a physical bank or an online lending marketplace. However, they're not always the best option over credit cards, so you need to understand how these loans work before you take one out.
How do These Loans Work?
A personal loan to refinance a credit card or for debt consolidation is somewhat like how you use a balance transfer credit card. However, there are some differences. With a personal loan, the cash is instantly accessible as it is deposited into your checking account.
So, you can use it to pay back other debts right away. After that, you can pay back that personal loan at a fixed low interest rate every month as decided by the loan issuer. Initially, you may have to pay certain service charges or origination fees, but usually, it's only the interest.
If you're eligible for it, a balance transfer credit card can also be quite helpful. With these, you have a specific time period, usually between six and 21 months, in which they charge you 0% interest. So, you can pay back all your credit card debt without additional charges.
Moreover, you only have to pay a small percentage as transfer fees, which is usually 2 to 5%, and if you happen to qualify for a no-fee balance transfer card, you don't even have to pay that transfer fees. You can transfer all your other debt into this card and pay it back within the 0% interest period.
For instance, with the U.S. Bank Visa Platinum Card or the Citi Double Cash Card, you can transfer debt from your other cards to this card for a 3% transfer fee. However, balance transfer credit cards do require you to have an excellent credit score. Personal loans are better in that regard as they are available for people with even good or fair scores.
Average Debt Consolidation Loan
In the studies mentioned at the beginning, the number one reason why people took out a personal loan was for debt consolidation. According to LendingTree, debt consolidation loans in 2018 came to an average of $12,670, while loans for credit card refinancing averaged at $14,107.
According to Bankrate, the amount requested for a personal loan fell between $2,000 and $25,000. However, almost 50% of loans between $10,000 and $24,999, as well as those greater than $25,000, were to consolidate debt.
How Can a Personal Loan Help Save Money?
According to Fed's data from February of 2020, the average rate on consumer credit cards was around 16.6%. In comparison, the average rate for a two-year personal loan was 9.63%, which is almost half of the credit card.
So, let's say you had a debt of $10,000 on your credit card. You would have to pay around $2,660 in interest, with the rate of 16.61%. On the other hand, with a $10,000 personal loan, you would only have to pay $1,450 in interest at the rate of 9.63%.
This equals to a saving of more than $1,200. While there are people who find the sudden increase in personal loans quite alarming, it is quite apparent that these personal loans offer quite a few advantages to people who have debts to pay off.
How decision making lead to progress for Nick Mocuta, a self-made millionaire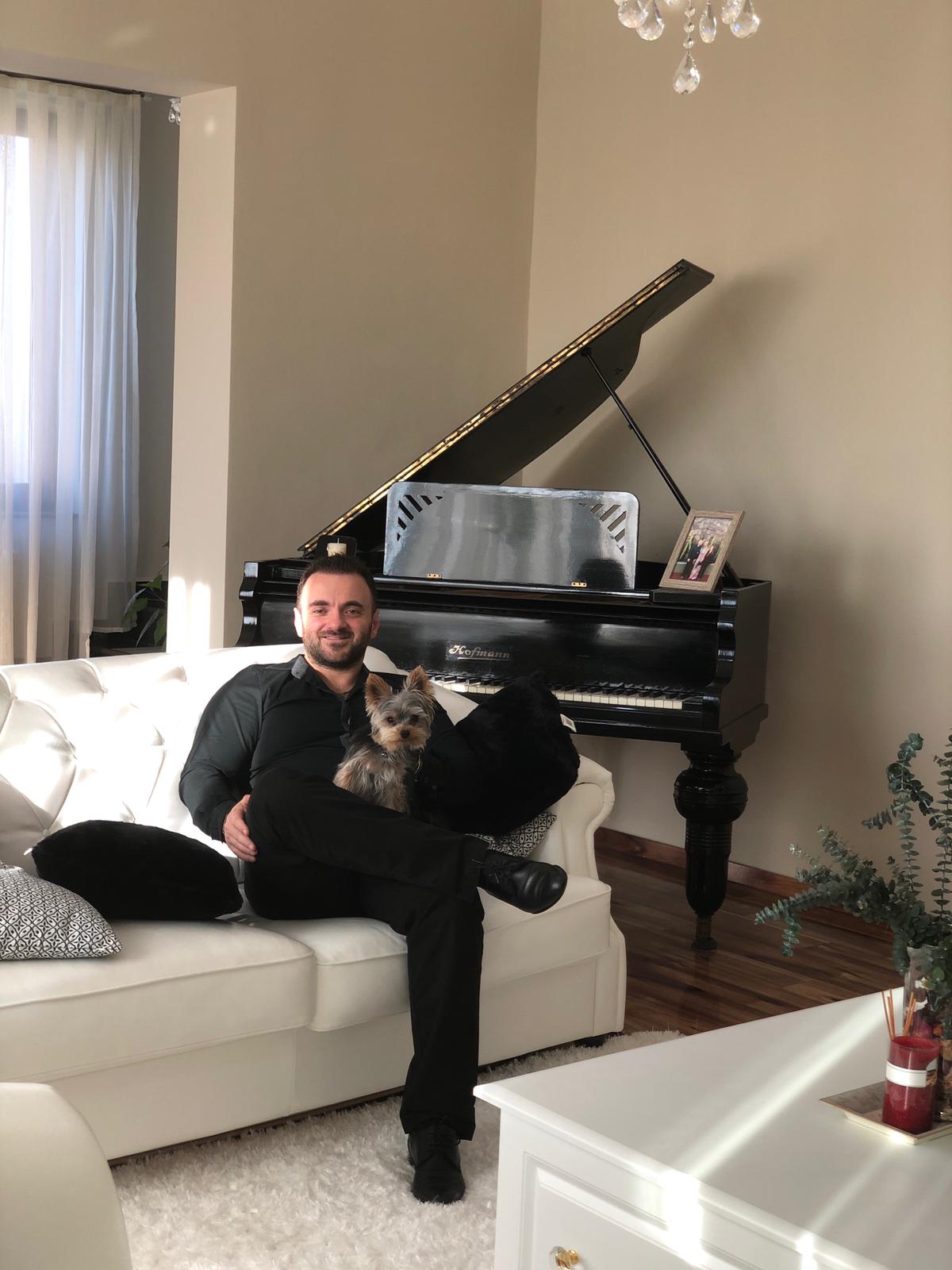 Nicusor Rafael Mocuta popularly known as Nick Mocuta was born in Romania in 1984. Currently having a double citizenship, Romanian and American. Nick Mocuta is a self-made millionaire who has been an inspiration for thousands of people. His work ethics and decision-making ability has served him great success. Currently, he is working as a Business owner and has been selling on amazon for the past 7 years and manages several Amazon and Walmart stores for people that wish to sell on these platforms. He has been able to help more than 200 people to start selling on Amazon and now on the Walmart marketplace as well.
Nick completed his graduation at the age of 21 and decided to move to the United States of America with big dreams in his eyes, but only having 500 Dollars in his pocket. He lost one-fifth of it to his first cab ride in the city of Los Angeles. His initial days were very struggling he has to spent every penny very carefully and was not even able to find himself a shelter and therefore have to sleep on benches in public parks.
After able to save a few dollars by doing small wage jobs, he was able to move into an apartment on rent. Further, he was attracted by the Real Estate market, So he started learning and digging more about it, Mocuta decided to get his Real Estate Broker License. After working in this industry for some time until he realizes the booming of the E-Commerce market when he changed his path and decided to try his luck in Amazon selling.
It wasn't that easy to get into a completely different market, it came as a challenge to him which he gladly accepted. He began sailing on Amazon and keep improving his techniques and skills until he becomes the master of online selling. Selling on Amazon is a skill that most people look forward to acquiring but only some of them are successful. In a few years, his hard work and dedication started paying off and he rose to accumulate massive success. It requires intellect, wise decision-making skills, and a lot of patience. Fortunately for Nick, he honed all of these skills and now provides online consultations to those who seek help. Through his program, he provides several services where every need of their client is taken care of. From hunting profitable items to listing them down, Nick makes sure his client does not face any difficulties so he manages it all by himself.  Over the past years, he has maintained a vast record of clients – all praising the quality of his service and his dedication towards it.