Nicolas Angeloni – Freeride Snowboarder from the Italian Alps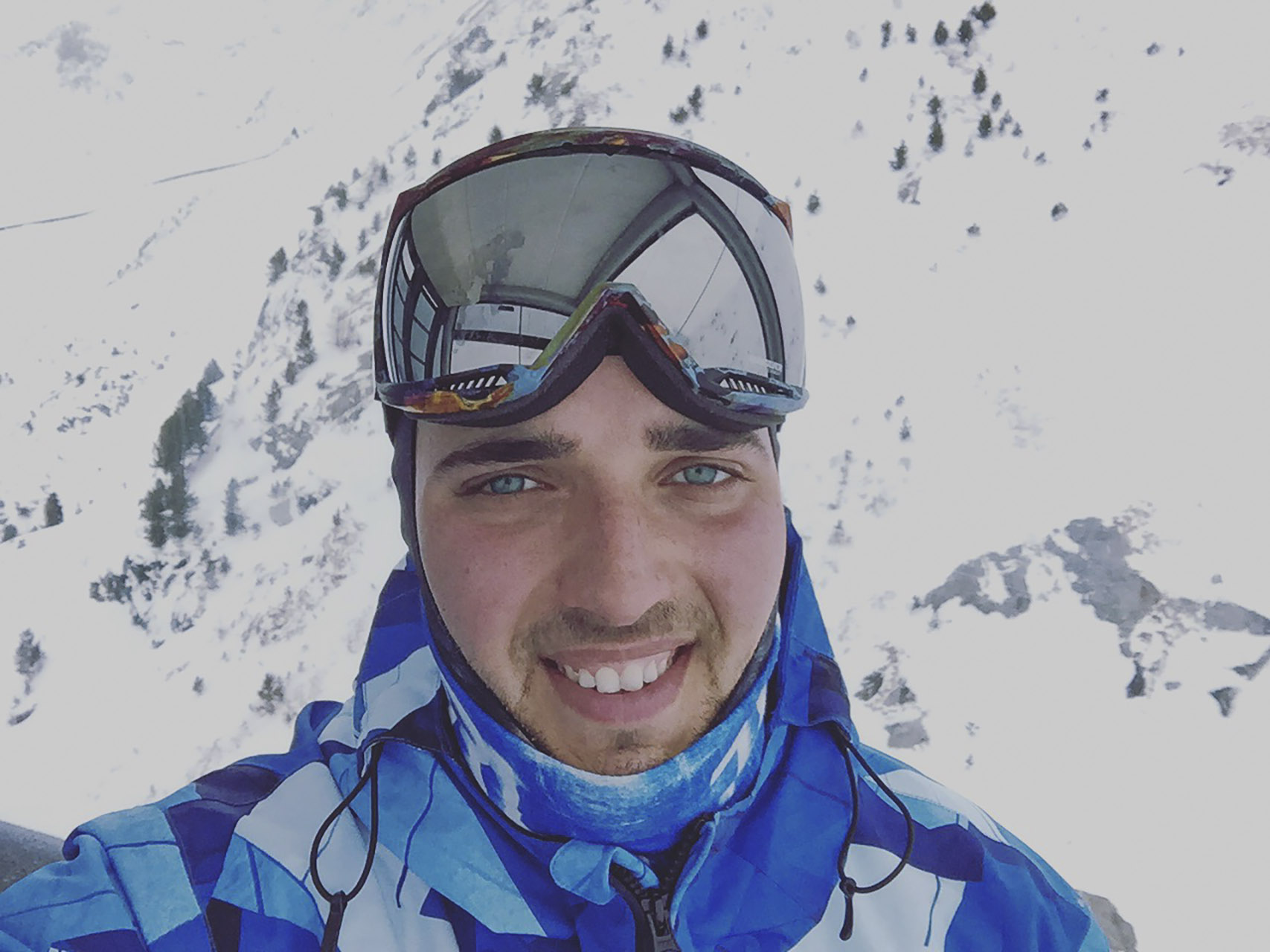 Quick Facts
Intro: Italian snowboarder
Country: Italy
Occupation: Athlete Snowboarder
Type: Sports
Gender: male
Birth: 22 May 1992
Star sign: Gemini
Nicolas Angeloni (born May 22, 1992) is an Italian Freeride snowboarder, specializing in Backcountry snowboarding.
Nicolas competed at the Freeride World Qualifier 2018 (FWQ) representing Italy.
INTERVIEW:
2018 Season Highlights
One of the professional highlights of my year was competing in the FWQ. I also spent 2 months riding in Italian Alps and at the end of the season, I went to Switzerland Stubai I had been looking at this mountain for a long time.
Favorite Snowboard:
Currently, I ride Explorer Jones snowboards for regular use. It's pretty good on all types of terrain and snow. My second board its the LIb Tech skunk ape this board it's for charge hard in the powder and also Bottomless powder days in the woods.
Why do you snowboard?
It's my way to be happy, it makes me feel alive every day. Riding gives me a reason to continue, all my energy its balance in the mountains. When I snowboard I don't think. My mind goes empty and at that exact time, I am living the moment to the fullest. I think that's a door I open in my mind every time that I am snowboarding and takes me to places I would never be available to go, it's like another world.
When I snowboard I feel the contact I have with nature and all the connections to it. Snowboarding allows me to have that connection with nature, to appreciate the world from another point of view, in the end, it's a unique experience of mind, soul and heart.
What's one lesson or reminder you learned in the backcountry recently?
To always respect the mountain, and be focused to see what's going on with the snow and general conditions. I have been traveling around the globe in the search for snow and one thing I can say its that snow it's changing every year and it's unpredictable. Never take anything for granted in the mountains.
What's your dream line look like?
My dream line would be in a field full of powder with a few pillows. The line would start with high speed going down, few massive turns accelerating, after a mandatory jump through a Cliff in the middle of the line. After the drop, a few more big turns, then into a wide field of infinite snow.
How do you stay calm + confident when riding exposed lines?
My secret is to empty my mind, stay alert and focus on my line. Imagine the line I am about to make in my mind and be confident, few days prior I know I did my job checking the line and all the spots to make my perfect line. I trust in the work done and I trust the mountain.
Also its always Good to have snow experts to learn how to "read" the snow to minimize the risk.
Facebook – https://www.facebook.com/AngeloniNicolas/
Instagram – https://www.instagram.com/angeloninicolas/
YouTube – https://www.youtube.com/c/nicolasangeloni
Pinterest – https://www.pinterest.it/angeloninicolas92/
Twitter – https://twitter.com/angeloninicoo
Chillout Radio is Offering the Best Music to Relax to

Research by Stanford music just proved that listening to music can relieve stress; that's what Chillout Radio does. With the schedule everyone is keeping, working nine to five, life becomes stressful. People visit doctors and therapists to relieve their stress.
Music is also an excellent way to get rid of all the stress, and now there is a research to prove it. According to the study, listening to music between 8 to 5 hertz can cause relaxation and can also induce sleep.
Chillout Radio is a great place to listen to the music of your choice. One can download the app on android as well as the iPhone. It has different types of music for everyone.
Students who want to get into a study zone can listen to music that increases their focus. People who are at a spa can also use Chillout Radio and listen to spa music. There is chillout music for work as well. It will make work more fun and exciting.
The motto of Chillout Music is to let go of the stress and worries and do what makes you happy. That's why they offer music as a soothing balm. Their music and articles are highly curated and have the finest details that benefit the visitors.
Chillout Radio station is the best place to visit after a stressful day. One can just turn up the volume and enjoy a chill session. A visitor can enjoy the chillout radio services in the UK, New Zealand, United States, Canada, and Australia only. There is a mobile-friendly app of Chillout Radio, and one can get it from play store or apple store easily.