Nicolas Angeloni – Freeride Snowboarder from the Italian Alps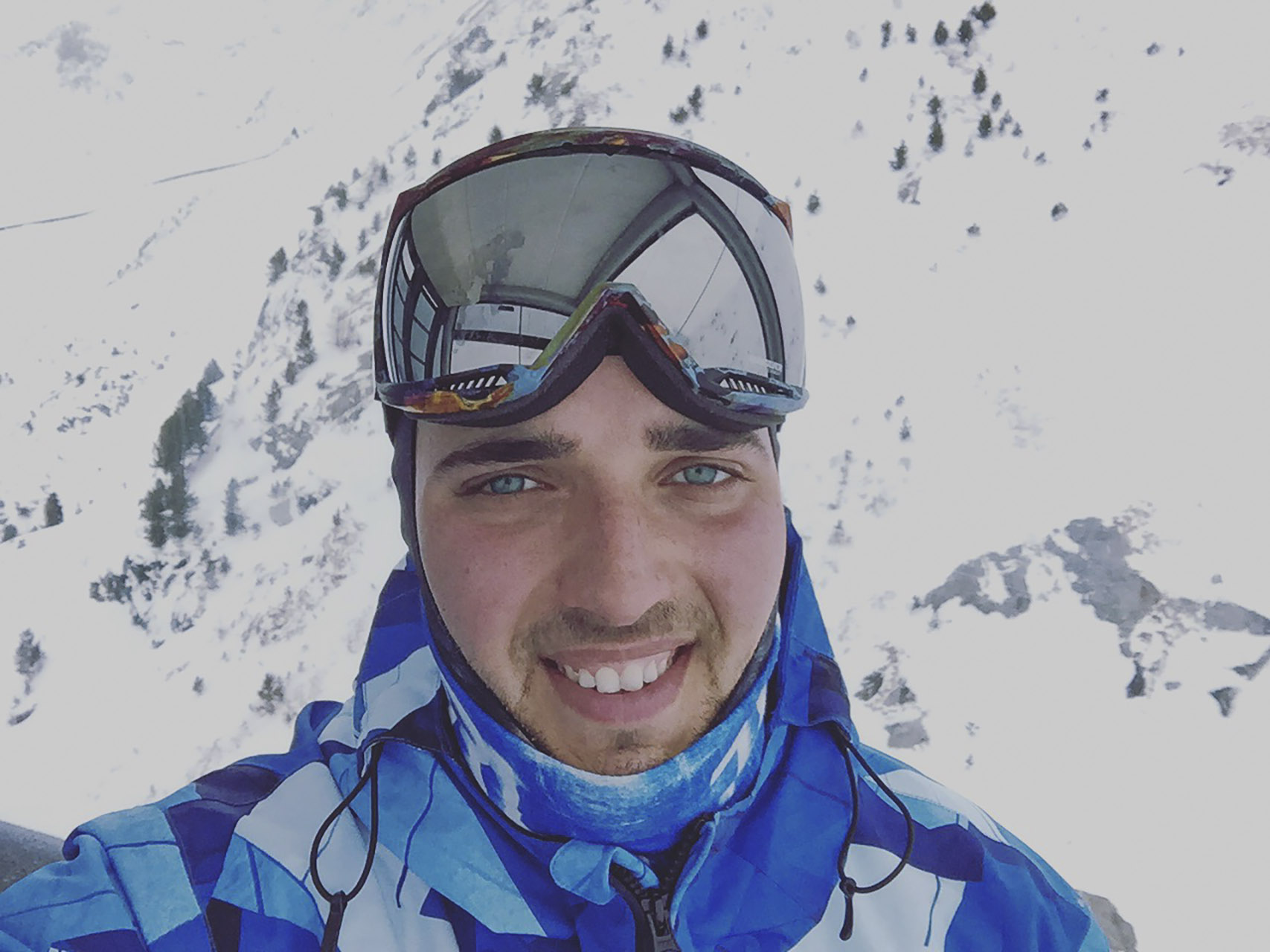 Quick Facts
Intro: Italian snowboarder
Country: Italy
Occupation: Athlete Snowboarder
Type: Sports
Gender: male
Birth: 22 May 1992
Star sign: Gemini
Nicolas Angeloni (born May 22, 1992) is an Italian Freeride snowboarder, specializing in Backcountry snowboarding.
Nicolas competed at the Freeride World Qualifier 2018 (FWQ) representing Italy.
INTERVIEW:
2018 Season Highlights
One of the professional highlights of my year was competing in the FWQ. I also spent 2 months riding in Italian Alps and at the end of the season, I went to Switzerland Stubai I had been looking at this mountain for a long time.
Favorite Snowboard:
Currently, I ride Explorer Jones snowboards for regular use. It's pretty good on all types of terrain and snow. My second board its the LIb Tech skunk ape this board it's for charge hard in the powder and also Bottomless powder days in the woods.
Why do you snowboard?
It's my way to be happy, it makes me feel alive every day. Riding gives me a reason to continue, all my energy its balance in the mountains. When I snowboard I don't think. My mind goes empty and at that exact time, I am living the moment to the fullest. I think that's a door I open in my mind every time that I am snowboarding and takes me to places I would never be available to go, it's like another world.
When I snowboard I feel the contact I have with nature and all the connections to it. Snowboarding allows me to have that connection with nature, to appreciate the world from another point of view, in the end, it's a unique experience of mind, soul and heart.
What's one lesson or reminder you learned in the backcountry recently?
To always respect the mountain, and be focused to see what's going on with the snow and general conditions. I have been traveling around the globe in the search for snow and one thing I can say its that snow it's changing every year and it's unpredictable. Never take anything for granted in the mountains.
What's your dream line look like?
My dream line would be in a field full of powder with a few pillows. The line would start with high speed going down, few massive turns accelerating, after a mandatory jump through a Cliff in the middle of the line. After the drop, a few more big turns, then into a wide field of infinite snow.
How do you stay calm + confident when riding exposed lines?
My secret is to empty my mind, stay alert and focus on my line. Imagine the line I am about to make in my mind and be confident, few days prior I know I did my job checking the line and all the spots to make my perfect line. I trust in the work done and I trust the mountain.
Also its always Good to have snow experts to learn how to "read" the snow to minimize the risk.
Facebook – https://www.facebook.com/AngeloniNicolas/
Instagram – https://www.instagram.com/angeloninicolas/
YouTube – https://www.youtube.com/c/nicolasangeloni
Pinterest – https://www.pinterest.it/angeloninicolas92/
Twitter – https://twitter.com/angeloninicoo
Top 6 Investments for Your Child's Future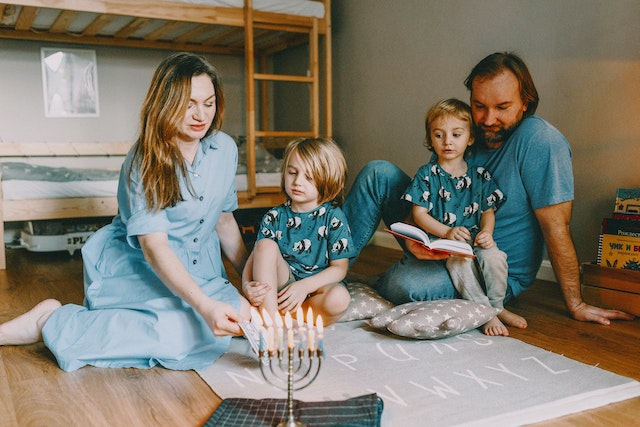 If you're looking to give your child a head start in life, there's no better way than investing in their future with some wise choices. From saving for a college education to teaching them the importance of financial literacy, there are plenty of ways to help them gain the skills they need for successful adulthood. Here are six great investments you can make now that will provide dividends in the future:
Financial Literacy 
Financial literacy is a critical skill that will remain valuable for life, and you should start teaching your child as early as possible. Not only can this help them understand basic concepts such as budgeting, saving, and responsible spending habits, but it can also increase their confidence when dealing with their finances. Encourage your children to save a portion of the money they receive, and show them how to make smart investments, such as opening up a savings account.
Positive Role Models 
The people your kids look up greatly influence their lives, especially during their formative years. That's why it's crucial to be a good role model and surround them with positive role models who embody values such as honesty, hard work, and integrity which your children can learn from or aspire to emulate. This includes friends, family members, teachers, and mentors. Exposing your children to such people can help them broaden their horizons and see the world differently.
A Good Education 
Investing in your child's educational journey from elementary school to college will open doors to careers and opportunities they may not have had before. To save your child from the debt  that comes with post-secondary education in Canada, start early and put into an RESP (Registered Education Savings Plan). This is a special type of investment account specifically designed to save for college expenses. It is essential to understand the structure and features of the plan and how it works to maximize your savings.
Quality Family Time
Set aside family time and special activities such as cooking, playing board games, or taking nature walks. This allows your children to bond with each other and explore the world around them. Investing in quality family time will provide endless opportunities for growth, learning, and development, setting your children up for a bright future. Spending time with your little ones will also create lasting memories that will stay with them forever. It will also teach them valuable skills such as communication and conflict resolution. 
Life Insurance 
Investing in life insurance ensures your child's future financial security. Not only will it protect them in case something unexpected happens, but it can also be used as an investment tool if you opt for the right policy. With the right plan, you can maximize the money your child will receive by providing them with a secure financial future should anything happen to you or your partner.
Mental Health Support 
Life isn't always easy; sometimes, your kids need extra help navigating life's journey's ups and downs. Mental health support takes many forms, from therapy sessions with psychologists or psychiatrists to mindfulness techniques like meditation. Supporting children during difficult times allows them to process emotions more effectively so they are better prepared for adulthood when life throws curveballs. With the rise of mental health issues in today's society, it is vital to invest in your child's mental health and ensure they have the right support system.
These are just a few top investments you can make for your child's future. Whatever strategies you choose, remember that each has its benefits, from immediate gratification to long-term financial security. Investing in your child's future will give them the skills and resources they need to live a successful, fulfilling life.