Not even a bullet could stop Matthew C. Nickerson
How Matthew C. Nickerson, Co-Founder & CEO of the Iconic Nutraceutical brand VASO6, Plans on Disrupting the Health & Wellness Industry.
Despite having 14 years of experience in the surgical fields of Orthopedic, Trauma, Pediatrics, General and Plastic surgery, Matthew Nickerson decided to change his career path in favor of embracing an entrepreneurial pursuit. At the age of 34, he decided to take the leap and not only changed his profession but also moved to Florida with absolutely no financial security or health insurance.  The University of South Florida Research Park and hometown to one of his fellow Co-Founders would be the base of operations for what the world would come to know as VASO6.
His only asset was his strong will to succeed. For him, there was no going back to the old life. His goal wasn't to chase dollars, rather he wanted to build something from scratch that would earn him a living, while bringing value to all living creatures throughout the world. With his mentor and business partner Mike Sperduti & Co-Founder JR Huddleston by his side, Matthew successfully co-created VASO6 using both his academic and athletic background. This patented green tea performance extract was a proprietary blend of gallate-enhanced oligomers derived from green tea leaf. It was a highly concentrated preponderance of bioactive catechins, which made for optimized physical output and increased health benefits.
Matthew believes that the most rewarding part of creating VASO6 is to witness someone else's health and wellness journey and knowing he played a role in it. "Having my VASO6 add value to another people's health, and oftentimes fitness journey is one of the greatest privileges in my life," says Matthew, "and occupying a front-row seat to their passion and enthusiasm as they achieve their health and wellness goals will never get old for me."
He also published a human peer-reviewed study – the first ever to demonstrate that green tea-based supplements could enhance localized blood flow in humans following a post resistance exercise bout.
https://jissn.biomedcentral.com/articles/10.1186/s12970-020-00358-5
This body of VASO6 research included significant pre-clinical and pilot human and animal studies as well as human proteomics data, all supporting the overwhelming demand for the benefits that were a result of VASO6.
Currently, VASO6 is present in a multitude of different markets with distribution spanning over 47 different countries. Markets of particular interest for continued research & commercialization in VASO6 include men's health, energy, weight loss, brain health, functional food for humans and animals, etc. All of which, Matthew plans to study and explore wherever the science leads him and his team. He further wishes to create more solutions to different ailments and spread health, happiness, and wellness all over the world; and by the looks of the global landscape he's off to a great start.
Hassan Chowdhury, An Innovative and Ambitious Young Entrepreneur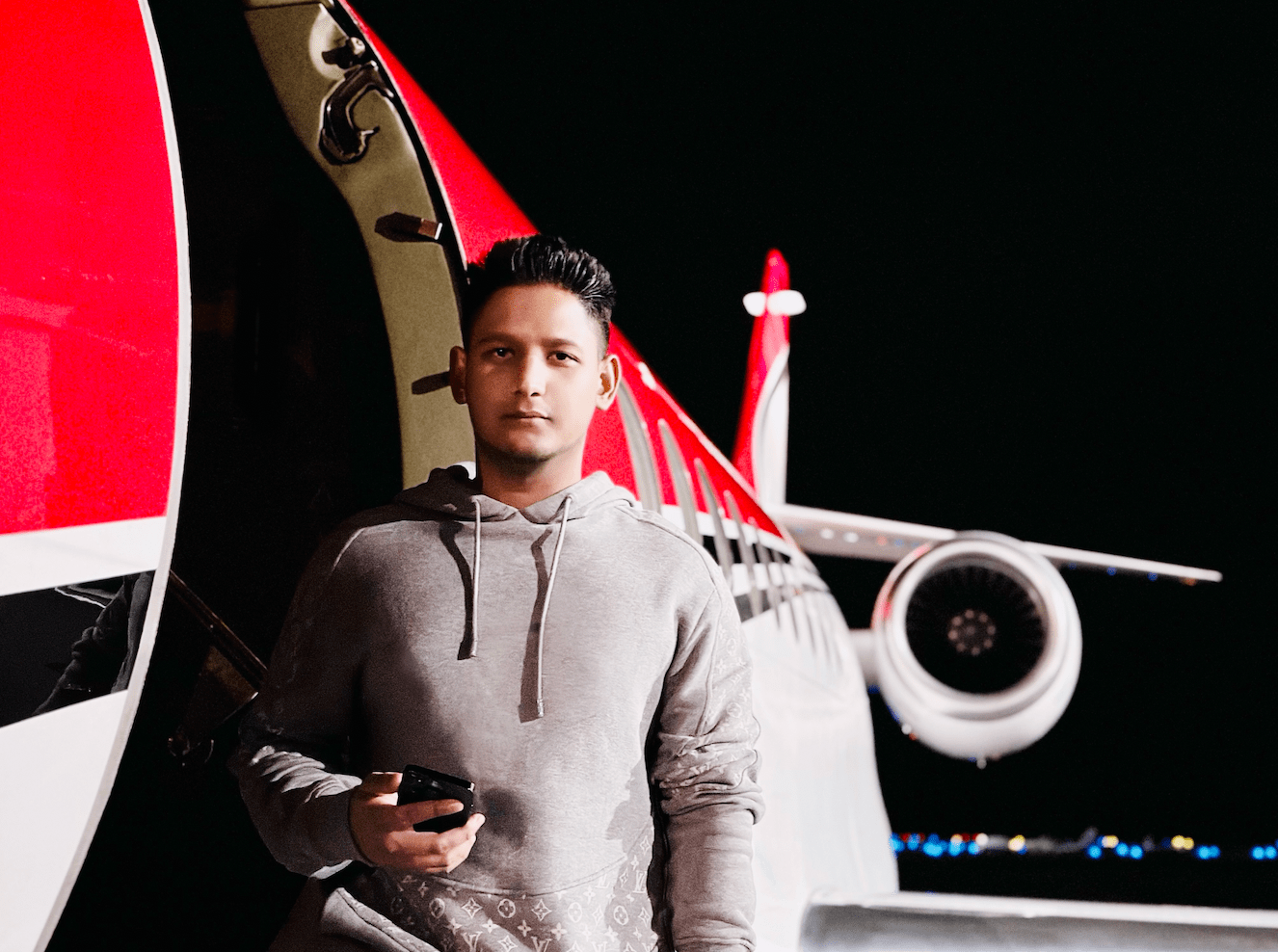 Hassan Chowdhury is already building a name for himself in the luxury hospitality and real estate industries despite being only 26 years old. He has accomplished remarkable success in a relatively short time, and as a result, he has firmly established himself as one of the most successful businesspeople in the United States.
Hassan was born in Houston, Texas, and raised there by parents who are both extremely successful businesspeople in their own right. Hassan was motivated to pursue his business dreams by watching his parents run multiple manufacturing plants for make up and make up brands for the past 45 years. This example of success was the driving force behind Hassan's decision to pursue his entrepreneurial goals. His parents taught him at an early age the values of the necessity of hard work, devotion, and ambition. They took him on travels all around the world as he became older to show him the significance of different cultures and experiences in other parts of the world. Hassan was on one of these travels when he first realized he had a deep interest in hospitality and high-end lifestyles.
He founded his own hospitality company in New York after college. He collaborates with some of the city's most well-known nightclubs to host events, including Lavo Nightclub and Fleur Room Rooftop. However, the chaos caused by the COVID-19 pandemic in the hospitality business was a direct result of this epidemic. Hassan did not throw up the towel but viewed this as an opportunity to extend his business into the luxury real estate industry. Shortly after establishing Bouge Villas, a prestigious real estate firm with headquarters in Miami, Florida, he began purchasing real estate in the area. He gave each home its one-of-a-kind design and then put them up for rent on a short-term basis.
As the constraints on COVID-19 were loosened, he saw his business go from strength to strength. After that, he broadened his real estate holdings to include homes in other cities, such as the Hamptons in New York, Fort Lauderdale Beach in Florida, Tulum in Mexico, and Cartagena in Colombia. Soon, he will also expand to Nashville, Tennessee, and Dubai, United Arab Emirates. However, Hassan didn't stop there and continued. In addition, he established his very own Private Members Club, the MetaFly Club, in collaboration with M2Jets to provide customers with access to luxury private flying and additional hospitality advantages. In the middle of 2023, it will be the first Private Jet Company to provide membership denominated in NFT.
The long hours of labor, unwavering commitment, and lofty goals that Hassan put in allowed him to achieve his goals. He has also demonstrated that it is possible to make the most of even the most challenging circumstances so long as one has the appropriate mentality and attitude. His objective is to achieve worldwide renown for providing the highest level of hospitality that is humanly possible to his customers. Hassan is optimistic about the future. He has big ambitions to continue growing Bouge Villas and MetaFly Club while preserving his status as one of the most successful business owners in the United States. Follow @hassanc.official on Instagram to keep up with Hassan's progress. His story of hard work and determination is sure to serve as inspiration to many aspiring young businesses.