PushPress A Software Platform Built Exclusively for Gyms
'The last three or four reps is what makes the muscle grow. This area of pain divides a champion from someone who is not a champion.'
– Arnold Schwarzenegger
The primary reason why gyms are so important is that they offer physical activity in daily exercises and teach people the skills they can use throughout their lives. Gyms not only improve physical health but also bring with them mental benefits enabling people to function better in their everyday lives. People who attend gym classes regularly have better coordination, are more flexible, and have a healthier and longer lifespan. Regular exercises are also important because they result in endorphin production. Helping gym owners and managers keep up with their record in an organized way is PushPress, founded in the year 2011, with Dan Uyemura as the CEO. The company falls in the health and fitness industries, is located in the United States of America, and offers Fitness Business Management Software as a Service. The software is specifically built to increase the revenue of gyms, offer clarity on metrics, automate repetitive tasks, and offer members a superior gym experience. 
Importance of Gym Management
"Your current body is the only body that can take you to your new body, so be kind to it."
 – Elaine Moran
Gym management systems are important because they offer fitness businesses the capability to manage facilities, schedules, and memberships. The functions of gym management systems comprise managing financial records, storing information of members in a database, reserving facilities, and scheduling classes. People who have spent time working in the health and fitness industry understand that any business's lifeblood is building and sustaining memberships. As such, using gym management systems then enables them to market their business to retrain members that they worked hard to attract and maximize the acquisition of new members.
Gym management systems have become increasingly important in today's world because they help people make better-informed decisions. The current world is witnessing an influx of data, making it difficult for gyms to manage their data. This is when gym management software, such as PushPress, gives people access to analytics and real-time metrics so that people can acquire deeper insights into membership performance, retail sales, and the overall state of the business.
Being Fit in the 21st-Century 
"To be successful, you must dedicate yourself 100% to your training, diet, and mental approach."
 – Arnold Schwarzenegger
PushPress is a modern software platform that enables people to grow their gym and fitness studio with their easy-to-use gym software solution. It allows people to engage their gym members and offer them an extraordinary experience that they will fall in love with. Various gym management software tests people's patience with frequent outages and glitches, keeping clients unhappy and churning. However, PushPress helps one keep their customers happy because it has an easy-to-use interface, one that suits the needs of the user. Furthermore, it enables people to build long-lasting relationships with their clients that make them keep coming back.
PushPress is a gym management software that aims to make gym management the easiest aspect of establishing a fitness business. It rebels against overpriced and complicated software and even manual paperwork. In addition, PushPress is not just easy-to-use but is a software that offers 10/10 service in all its features and is even a trusted companion for one's fitness business.
Fitness has always been an important aspect of human life; however, it has become less of a concern when it should be a part of everyone's lives with time. It certainly has become extremely difficult to inculcate fitness into the schedule when it should be a part of everyone's daily routine. It is one's responsibility to take care of their physical well-being. Fitness is an extremely important aspect of people's lives, and with a little hard work, everyone can easily adapt to it.
PushPress is a gym management software that enhances the whole experience of fitness. It provides users with add-on products such as Sites, Grow, and Branded App. Each of these add-on products is meant to enhance people's fitness experience. This software displays a deep understanding of staying fit because it lives and works by some important values. For instance, it believes that nothing replaces experience, that small teams of experienced and extremely qualified people are more effective, and that the platform can enable people to find happiness and health. On the whole, PushPress offers people effective membership and billing management solutions. Not only this, but it also focuses on simplicity and on people's ease of using it. In essence, it is a platform that deeply understands the problems of modern gym owners and uses technology to help solve these problems.
This is how Dorart Ibrahimi grew a million-dollar company at just 16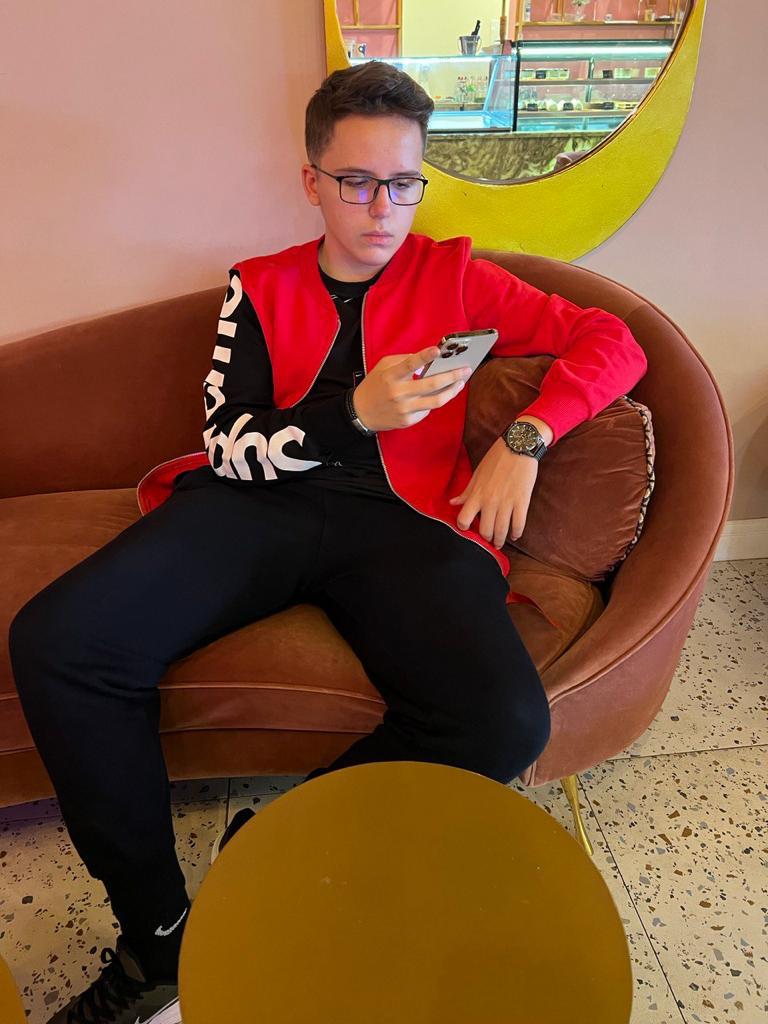 Social media can be a tricky and tough place to navigate and understand especially when it comes to content creators and businesses to grow their reach and customers. While social media platforms like Instagram, Facebook and Twitter are known to be marvellous places to monetise and reach out to the right people, it can be challenging for those who do not understand the first thing about them.
This is why there are organisations and institutions that help influencers, businesses and content creators in reaching the right audience, growing their outreach and networking with the right people.
One such person who has done immensely well in the world of social media is Dorart Ibrahimi.
16-year-old Dorart has started an Organic Growth Program which is the most unique and outstanding scheduled program ever made where businesses and individuals will be guaranteed to achieve success on Instagram, in the form of likes, followers and everything that Instagram has to offer.
At the age of just 16, Dorart is the owner of DORART MGMT LLC, which is a million-dollar company that has successfully surpassed $2 million in sales within two years of beginning.
Born and raised in Kosovo, Dorart is ethnically Albanian. While Dorart was raised in a middle-class household, his parents were extremely intellectual and taught him a lot about life. A lot of his significant business learnings came from hanging out with the biggest business venture partners in Kosovo. Dorart began admiring them and this is where his passion for making money and becoming a businessman at such a young age was born.
Starting during the pandemic, Dorart began the organisation as a fun meme page after which he decided to grow his personal standing where he found it was possible to make money from advertising.
It was Dorart's love for social media and content promotion that led him to build DORART MGMT LLC as its owner and founder and grow the organisation to 59 employees who, as per Dorart, "make thousands of dollars a month each".
Dorart has a $500,000 worth and he plans to grow it to at least a few million in the next year.
His extreme talent, a knack for social media and a deep understanding of Instagram, as a platform, is what has led Dorart to where he is today.
Dorart has future plans to turn his organisation into an Incorporation where he will be starting various online businesses and services in different fields in real life.
Not just that, to impart his knowledge and learning from the world of social media, Dorart will also be beginning a Mentorship Group where he will be teaching millions how to make money and how to build a successful marketing agency.
With just two years with him, Dorart has been able to build and grow his business to having over $500,000 worth. His plans include growing and building his business further along with expanding into other ventures. While he plans to grow the worth of his company to $2 million until next year, he ultimately plans to grow it into one of the biggest incorporations in the world.