Enhancing the Online Shopping Experience with Shopping Roulette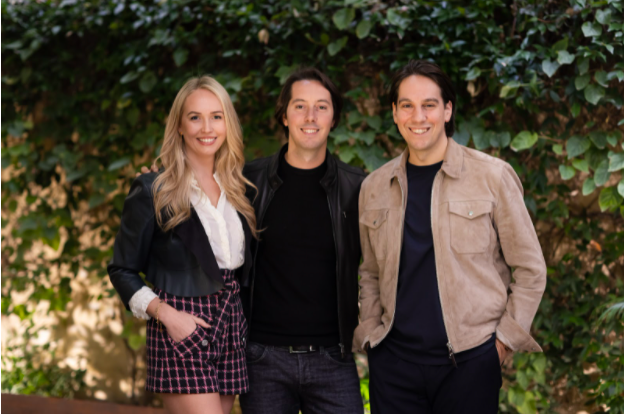 Online shopping is nothing new. Billions of people shop online for what they need throughout the year, catching great deals on different items without ever leaving their homes. While it's not a new concept, a relatively new site is available that enhances the online shopping experience. Shopping Roulette, created by three European School of Economics graduates, provides a way for shoppers to have a game-like experience while getting what they need. The shoppers can browse through roughly 500,000 different products.
While the site is up and running, it took time, effort, and collaboration to transform it into what it has become. Siblings Elia and Joseph D'Anna have always loved new technologies and wanted to develop something innovative and exciting for consumers that would leave a lasting impression on them. However, it wasn't until they met Emilie Edberg at an event she was in charge of that their vision turned into something that would eventually provide consumers with a new way to shop.
"When I met Elia and Joseph, we discussed a lot of their tech ideas. The one that I liked the most was Shopping Roulette. As a fashion entrepreneur, it stood out to me as something I knew I'd personally enjoy, so I knew that other consumers would love it as much as I do," said Edberg. "While it may sound like a simple concept, the three of us have put so much effort into creating a platform that benefits shoppers. While bringing gamification into the e-commerce space is a new concept, we didn't want to alienate the average shopper by focusing solely on gaming. Because we didn't want to push too hard on the gaming side, we needed to figure out the perfect balance to make our site more appealing to the consumers."
Through brainstorming efforts and a lot of trial and effort, the trio eventually found that perfect balance. They decided to move forward with developing a revolutionary website that is the first of its kind. "We're offering a new way of selling to the consumers. They can visit our site and sort through the thousands of products based on what they're looking for, want, and need. Once they put in their order, they get added to a roulette wheel consisting of a handful of other shoppers. The wheel chooses one random shopper to get their purchase refunded," said Edberg. "As a result, the customer gets a refund and still gets their order shipped out to them. Who wouldn't want to take a chance of getting something they were already planning to buy for free? No other site offers this option for the shoppers like we do."
Shopping Roulette's concept has quickly become a favorable option for millions of shoppers looking to buy items for themselves and others. Customers can find what they need, from sneakers to handbags, belts, shaping underwear, and assorted accessories, while potentially getting the items for free. Check out the site at ShoppingRoulette.com to see how it's operating and how much money shoppers have saved since its inception.
Outsourcing Front-End Development Services: Insider's Guide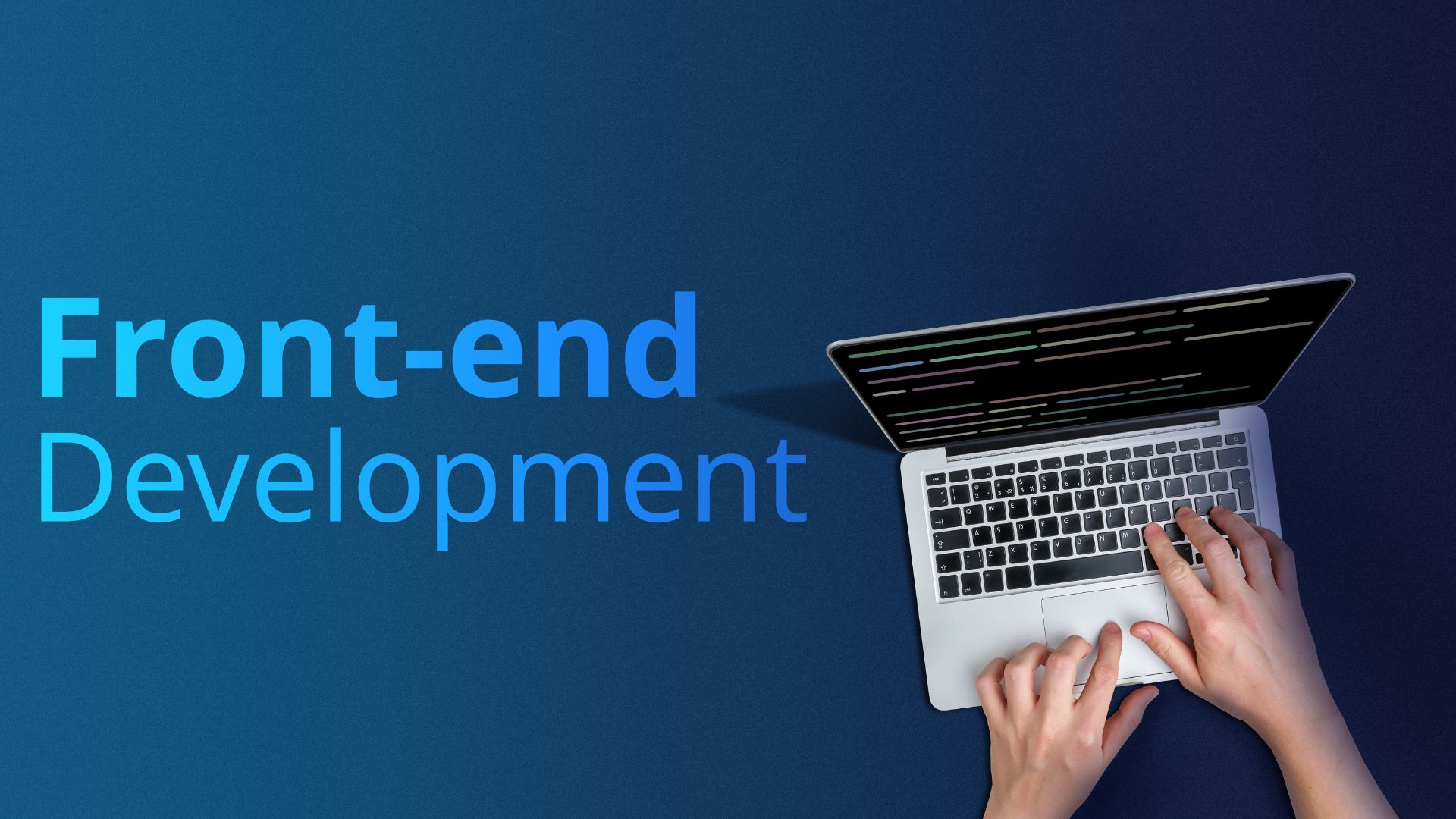 Outsourcing front-end development services has become increasingly popular in recent years as companies look to access specialized skills and expertise, and save on labor costs. According to the Global Outsourcing Survey made by Deloitte, the top reasons for outsourcing front-end development are to access specialized skills (57%), cost savings (50%), and to free up internal resources (49%).
This article will cover some frequently asked questions (FAQs) in a Q&A way to help you make an informed decision when considering outsourcing front-end development services. We'll address concerns such as how to find the right vendor, how to communicate effectively, and how to manage the project to ensure success. By the end of this article, you'll have a better understanding of the considerations and best practices for outsourcing front-end development services.
What is front-end development?
Front-end development, or client-side development, refers to designing and implementing a website's or application's user interface (UI). It involves creating the layout, visual design, and interactive features that users interact with when they visit a website or use an app.
Front-end developers use a variety of programming languages and technologies to build the UI, including HTML, CSS, and JavaScript. They also need to have a strong understanding of user experience (UX) design principles and be able to create visually appealing and intuitive interfaces that meet the needs of the target audience.
Front-end development plays a crucial role in the user experience of a website or application, and it's an essential part of any digital product. The work of a front-end developer often intersects with that of a UX designer and a back-end developer.
Why should I consider outsourcing front-end development services?
As mentioned in the intro, there are several reasons why outsourcing front-end development services may be an excellent option for your company. One of the main reasons is cost savings. Outsourcing is often more cost-effective than hiring in-house developers, especially if you only need front-end development services for a specific project. 
Also, a company can benefit from a vendor's specialized skills and experience and the ability to scale its development resources as needed. This can be especially useful for companies with fluctuating project demands or in need to quickly ramp up or down their development efforts.  
In addition, outsourcing front-end development can allow a company to focus on its core competencies and improve the overall quality of the product, as well as save time by delegating the development work to a vendor. 
How do I find the right front-end development company to work with?
Finding the right front-end development company to work with is crucial for a successful project. Start by defining your project goals, timelines, and budget, and research potential vendors with experience in the technologies and frameworks relevant to your project. 
Review the company's portfolio and case studies to get a sense of their past work and the types of projects they have experience with. Glassdoor, Trustpilot, LinkedIn, GoodFirms or Clutch are some platforms to do this. Consider the company's culture and values. You can also request references and speak with past clients to get an idea of the company's track record and how well they handle challenges like yours. 
What should I consider when choosing a front-end development company?
There are several factors to consider when choosing a front-end development company. Technical skills and experience are crucial, as the company will be responsible for building and implementing the UI of your website or application. Check if the company has experience with the technologies and frameworks you need for your project.
Effective communication and collaboration are also essential. Verify that the vendor has a track record of working well with clients and can effectively communicate and collaborate with your team. Cultural fit is also important, as you will be working closely with the vendor for the duration of the project. It's a good idea to have a face-to-face or video call meeting to get a sense of the company's culture and see if it aligns with your own.
Finally, consider the company's pricing and business model. Make sure the company is transparent about its rates and fees and that they align with your budget. Also, consider whether the company offers flexible pricing options or packages that may be more suitable for your needs.
Once you've narrowed down your options, it's a good idea to request proposals from a few different vendors. This will allow you to compare and contrast their approaches and determine the best fit for your project. 
Bringing it all together
In summary, outsourcing front-end development services can be an easy, cost-effective, and efficient way to access specialized skills and expertise. By carefully considering factors such as technical skills, communication and collaboration abilities, cultural fit, pricing, and business model, you can find the right vendor to meet your needs and achieve success with your project.