ChannelSearch, Bringing a Change in the Traditional Channel Searching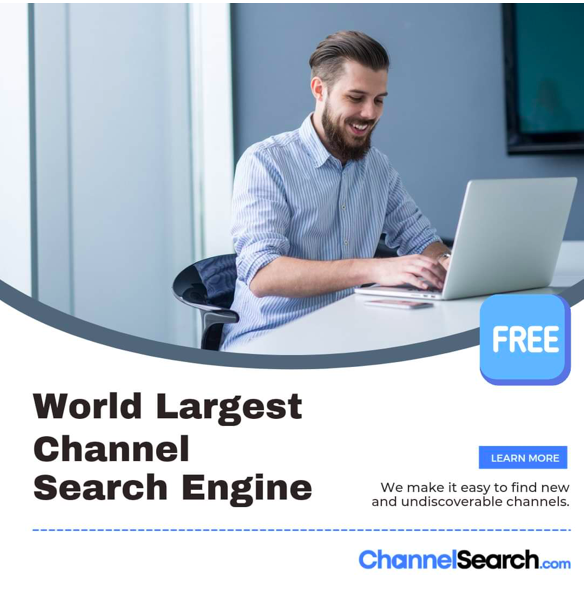 ChannelSearch.com is a platform that seeks to connect channel viewers and creators alike. It's a place where people can post their channels, browse new ones, explore new videos, and discover novel topics from all over the globe.  On Channel Search, YouTubers can learn to launch and help market their channel, develop creative content strategies in order to grow their audience, measure their success, and a lot more.  Channel Search makes it easy for viewers to find new and undiscoverable channels.  People can search by location, category, subscribers, language, and so on.  The site offers a wide range of categoies.  From Art and Crafts to Beauty and Health and to Career and Politics.
Founded in 2020 by Karina Nagi, ChannelSearch is a channel posting site located in California.  It is an international channel guide that is currently serving over 195 countries all over the world.  ChannelSearch is a platform where channel creators can list their Vimeo, YouTube, Facebook, QQ, Instagram, or any other channel with ease on ChannelSearch.com, connecting creators with future audiences.
ChannelSearch comes with two objectives. First, it helps promote channels, videos, and content of YouTube creators.  YouTube creators are exposed to a variety of new subscribers and viewers when they post on ChannelSearch.com. They gain more subscribers and views on their videos which then brings them more income.  Furthermore, YouTube creators can easily list their channel for only 5.95/month and can be sure that no advertisements will distract their viewers. Secondly, ChannelSearch has made it easier than ever to find new and undiscoverable channels. For viewers who are looking for new content, ChannelSearch has made it simple to discover new channels by browsing categories and filtering by language, country and subscribers.
Nagi, the founder of ChannelSearch, has great insight to offer when asked if she always wanted to do this. According to Nagi, "I started ChannelSearch out of the need to have an easy to find, easy to connect, and affordable channel search site. Being a visual learner, I have always had issues with sites not easy to read and difficult to navigate, so making ChannelSearch a colorful, easy to navigate site was my first priority."
She also says, "Being a mother and someone who speaks multiple languages, it was always hard to find new kids' videos, particularly in other languages. YouTube is full of them, but it makes it hard to find new channels and even more difficult to have them sorted out by language, country, and category. So, I wanted to create a channel directory for any channel out there, as I know there are so many great artists and video creators, we just need to bring them out of the shadows."
Despite being a new company, the number of channels on ChannelSearch.com are growing. The company has over 300 channels and is expected to grow to around 1,000 channels by the end of the year.  Additionally, the company has creative marketing strategies to help its channels grow and gain more viewers. It spends thousands on Google and YouTube advertising, posts daily on social media and sends daily blogs to its email subscribers.
ChannelSearch is known for being easy, free, and efficient when it comes to searching up channels. It doesn't matter what someone is looking for, news media, a kid's channel, or a new comedy group, ChannelSearch has what everyone is looking for. The extraordinary thing about ChannelSearch is that it is Ads-Free. It does not sell or collect data and is certainly not affiliated with any of the channels on its site. In addition, all of its listings are verified before they are posted on ChannelSearch.
Furthermore, ChannelSearch is a global site, so you can get connected from anywhere around the world. The company has been working to make itself known to everyone with the goal of connecting people all over the world and making itself an easy-to-use experience.  ChannelSearch aims to bringing the world together. Not only this, but it's aim is to help spread harmony and peace, making the world an easier, better, and economical place to connect and live.
Vanex Group's Superior Exchange Rates Surpass Traditional Banks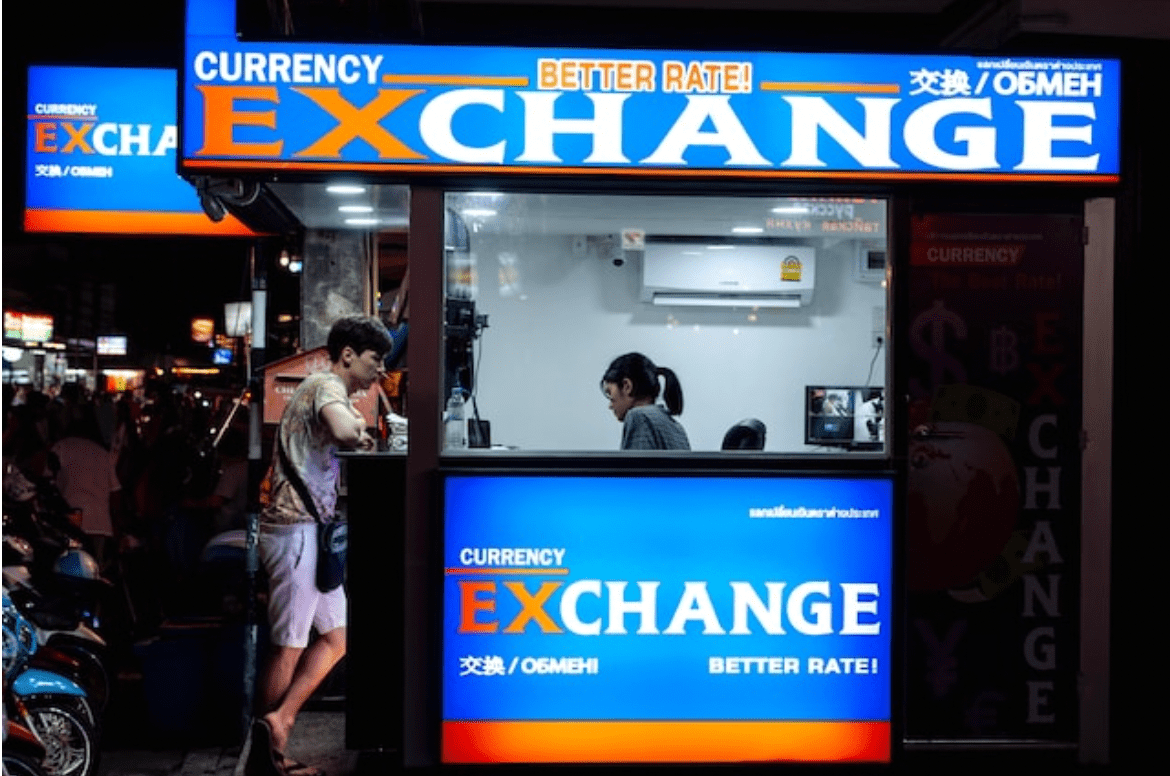 Acquiring the highest possible rates for foreign exchange is a top priority for both people and organizations. Traditional banks are no longer the only choice for currency conversion as the financial landscape changes. Enter Vanex Group, a pioneer in the money service sector that offers exchange rates that surpass traditional banks and many services that have revolutionized the industry.
Vanex Group has quickly become the go-to option for individuals looking for the best exchange rates thanks to its track record and dedication to customer satisfaction. Vanex Group, Western Canada's top private foreign exchange firm, has challenged the status quo by providing better ways to exchange currencies than the conventional banking route.
Traditional banks sometimes burden customers with unfavorable rates and hidden fees, but Vanex Group stands out for its dedication to openness. Every financial transaction is a step toward maximizing value thanks to the company's favorable and competitive exchange rates, well-known for saving clients thousands of dollars annually. Individuals and companies may feel secure knowing their hard-earned money is being exchanged at rates that put their financial well-being first by choosing Vanex Group.
The proficiency of Vanex Group in the foreign exchange market is the foundation for its commitment to offering better rates. The organization navigates the complexities of conversion rates to give customers a clear advantage. It is supported by a team of financial specialists with an in-depth understanding of international currencies. By ensuring that currency swaps are carried out at the most advantageous times, this economic prowess translates into real advantages for clients, further increasing the value of their transactions.
The variety of services offered by Vanex Group offers unmatched ease and competitive exchange rates. The organization makes it easy for people and businesses to conduct worldwide commerce by emphasizing rapid, secure, and safe money transfers. Vanex Group's customer-centric strategy guarantees that the procedure is quick, dependable, and stress-free, whether shipping money across continents or enabling currency transactions related to travel.
Vanex Group's dedication to innovation is another noteworthy aspect of its products and services. The company's user-friendly mobile application and internet platform give customers the power to track real-time pricing and start transactions whenever convenient. The way currency exchange is done has been revolutionized by this technological integration, which saves time and encourages a more knowledgeable and empowered clientele.
The commitment of Vanex Group to offering lower prices extends beyond specific customers. The organization advances its competitive advantages to corporate partners looking to maximize their international trade initiatives with wholesale currency solutions designed for businesses. Vanex Group helps to improve profit margins and facilitate strategic expansion by enabling firms to buy or sell significant volumes of foreign currency at wholesale prices.
In conclusion, Vanex Group's innovative strategy for offering exchange rates surpassing conventional banks is a game-changer for both consumers and companies. The business provides a more beneficial route for currency exchange by adhering to transparency standards, having a thorough understanding of finance, and using cutting-edge technology, ensuring each transaction is a step toward financial empowerment and success. Vanex Group is a leader in the field of foreign exchange for individuals looking to get the most out of their currency exchanges and optimize value.