Queer Fashion Brand Daddy Couture Expands for Pride
Queer fashion brand Daddy Couture has refreshed its clothing line just in time for Pride season, incorporating additional products and designs for its community. The company has a popular line of LGBTQ clothing and has built a strong fan following in the gay community.
They have a wide range of clothing products, including shirts, undies, caps, hoodies, and much more. The whole idea behind this company's foundation is that anyone can be a Daddy. Daddy Couture believes that to be a Daddy, you don't have to be sexually oriented towards anything. Regardless of your gender, age, or sexual liking, you can be a Daddy. And the company's present clothing line totally reflects upon this fact, now with Pride designs.
The tagline of the company, "Unleash your Inner Daddy", is resonating well within the LGBTQ community, which has led to the popularity of several Daddy Couture products all across the world.
The company talks about itself and their product ranges on its page, "A brand that's difficult to define. Our style celebrates the kitsch, the wit and the buoyant. A spirited approach to the armor we put on our bodies. A new form of language. A sort of fashion nirvana. We're in on the gag."
Popular gay icons like Chris Crocker, Tiffany Pollard, Jake Bass and several more have joined hands with Daddy Couture to promote its clothing line through Instagram. Such promotions have further led to the popularity of the company and helped in extending its outreach to far away places.
With its Instagram page, the company has done a good job. The posts are updated only when something major is going on, or when the models are promoting the products. This has made sure that the feeds of their followers are not filled with their posts all the time. Such an act has also been appreciated by everyone and is likely responsible for their growth.
The theme of Daddy Couture resonates with a very niche community. And with its clothing line, the company has done a fabulous job. It takes really strong efforts to work around such a niche and making it popular. The refreshed clothing line of Daddy Couture has further enhanced its efforts to reach its target audience. Daddy Couture is one of the many digitally native brands we have our eyes on in 2019.
Amazon is Inviting More Sellers and Handicraft Groups through its Global Selling Programme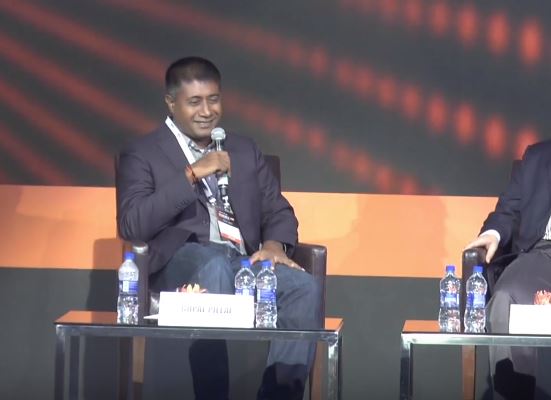 Amazon India has offered an invitation to sellers to list their products on its 12 marketplaces. After the success of its global seller program, Amazon is asking handcrafts and artisan bodies to sell their products for the export market. The success of Amazon's seller program can be judged from the fact that its net sales value or cumulative GMS (gross merchandise sales) has touched $1 billion over the last three years.
Gopal Pillai, Vice-President, Seller Services, Amazon India said that there are expectations for the cumulative GMS to touch $5 billion by the year 2023. He said that those sellers who sell their products globally will witness five-fold growth in GMS. However, Pillai didn't hint about the expected number of sellers that will be brought by e-tailer on board.
According to the data available, more than 50,000 sellers have joined global selling program. And through this program, products such as apparels, home decor items, power tools have been generating export interest. In addition to these products, Indian handicrafts and traditional art have also joined this list. All a seller needs to do is make his account popular. And in today's time, where there are established eBay and Amazon Accounts for Sale, making the account popular is also not much of a difficult task anymore. Due to this, all these sellers are getting excellent value for their products.
Pillai said that Amazon India is trying to attract various artisan groups such as State government organization and cooperative bodies such as Tantuja (the supreme body of handloom weavers in West Bengal). Another one is the Jharkhand Silk Textile & Handicraft Development Corp. Currently, 15 government agencies, handicraft groups have joined the 'Kala Haat' program of Amazon India. Out of these, a couple of groups such as Tantuja is selling their products overseas.