Queer Fashion Brand Daddy Couture Expands for Pride
Queer fashion brand Daddy Couture has refreshed its clothing line just in time for Pride season, incorporating additional products and designs for its community. The company has a popular line of LGBTQ clothing and has built a strong fan following in the gay community.
They have a wide range of clothing products, including shirts, undies, caps, hoodies, and much more. The whole idea behind this company's foundation is that anyone can be a Daddy. Daddy Couture believes that to be a Daddy, you don't have to be sexually oriented towards anything. Regardless of your gender, age, or sexual liking, you can be a Daddy. And the company's present clothing line totally reflects upon this fact, now with Pride designs.
The tagline of the company, "Unleash your Inner Daddy", is resonating well within the LGBTQ community, which has led to the popularity of several Daddy Couture products all across the world.
The company talks about itself and their product ranges on its page, "A brand that's difficult to define. Our style celebrates the kitsch, the wit and the buoyant. A spirited approach to the armor we put on our bodies. A new form of language. A sort of fashion nirvana. We're in on the gag."
Popular gay icons like Chris Crocker, Tiffany Pollard, Jake Bass and several more have joined hands with Daddy Couture to promote its clothing line through Instagram. Such promotions have further led to the popularity of the company and helped in extending its outreach to far away places.
With its Instagram page, the company has done a good job. The posts are updated only when something major is going on, or when the models are promoting the products. This has made sure that the feeds of their followers are not filled with their posts all the time. Such an act has also been appreciated by everyone and is likely responsible for their growth.
The theme of Daddy Couture resonates with a very niche community. And with its clothing line, the company has done a fabulous job. It takes really strong efforts to work around such a niche and making it popular. The refreshed clothing line of Daddy Couture has further enhanced its efforts to reach its target audience. Daddy Couture is one of the many digitally native brands we have our eyes on in 2019.
Joy Organics Launches Citrus flavored Vape Pen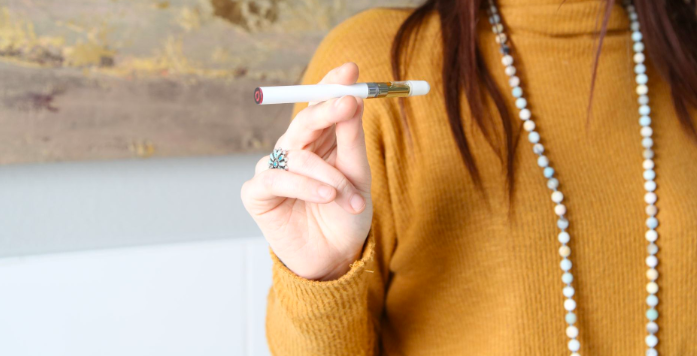 Joy Organics, the company providing rechargeable CBD vape pen, has launched a new pen with CBD oil in a very gentle and tasty vape. This pen has a very mild citrus flavor, and is easy to operate.
To use the cbd pen, a person just have to inhale. There is no need to press any button or switch, the pen works by simple inhalation. This pen providing CBD oil in the form of vape, is highly preferred over other methods of CBD oil consumption, solely due to the fact that vape show effects quite quickly. You can know the effects of vape within a minute or two, which allows you to moderate the consumption as per the need.
The CBD pen box by Joy Organics includes a cartridge for the pen, as well as battery. This cartridge contains 450 ML of CBD oil. The working of this pen is similar to an e-cigarette, where you simply have to inhale to keep it functioning.
Talking about the taste, it has a mild flavor of Citrus, with hints of Vanilla. The manufacturing of CBD by Joy Organics, is done from the industrial hemp. The whole process of manufacturing removes any traces of THC that is present in the hemp plant. And this production is totally organic, using the hemp grown in United States only.
The launch of Citrus flavored Vape Pen by Joy Organics has been very successful, where a lot of people left positive reviews for the product. This launch has opened ways for many other companies to experiment with such mild flavors with their own vape pens too.