Northeast Vacation Rental Professionals (NEVRP) Joins Fetch My Guest and Launches NorthEastStays.com
Northeast Vacation Rental Professionals (NEVRP) has teamed up with Fetch My Guest, and their collaboration has launched northeaststays.com. With the creation of this marketplace, the communication between travelers and vacation professional manager. Released at the annual conference on 2nd April, it will benefit both the guests and the companies on a large scale. Northeaststays.com would allow the guests to make bookings as they would not have to face any challenges in communicating with vacation rental services. Also, companies could also be able to advertise their properties to drive more direct bookings.
According to the president of Northeast Vacation Rental Professionals, the vacation rental professional managers will be able to openly access its customers' information in order to advertise directly about their local expertise. Also, the guests will not have to pay excessive booking fees to OTAs. Expressing his views about the collaboration, the CEO of Fetch My Guest, Vince Perez said they are happy that NorthEastStays has joined the flourishing network of independent rental professionals. He claimed that the work of the launch of many other regional and global network is under progress to give travelers the excellent vacation rental experience.
To list the property on the NorthEast Stays marketplace, a person has to pay $65 per year. Generally, for a vacation rental owner, one listing is never sufficient. But then again, managing multiple such listings is often a cumbersome task. To solve this issue, Lodgify.com brings you a centralized listing software, where you can manage all your listings from one place and synchronize them whenever one of them is updated.
Talking about NorthEast Stays marketplace, Only NEVRP members will be allowed to list their properties on NorthEastStays.com. So far, it has been progressing at an excellent rate on a daily basis and the number of listing has reached around 300. All the companies would have to strictly follow NEVRP code of ethics to be a member of this marketplace. And the evaluation of each member company will be on the basis of guest service as well as the quality of their homes.
Amazon is Inviting More Sellers and Handicraft Groups through its Global Selling Programme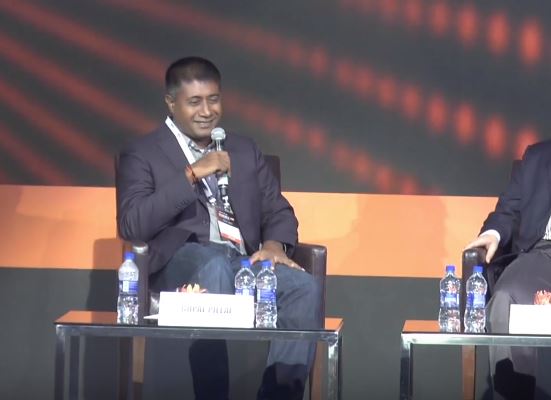 Amazon India has offered an invitation to sellers to list their products on its 12 marketplaces. After the success of its global seller program, Amazon is asking handcrafts and artisan bodies to sell their products for the export market. The success of Amazon's seller program can be judged from the fact that its net sales value or cumulative GMS (gross merchandise sales) has touched $1 billion over the last three years.
Gopal Pillai, Vice-President, Seller Services, Amazon India said that there are expectations for the cumulative GMS to touch $5 billion by the year 2023. He said that those sellers who sell their products globally will witness five-fold growth in GMS. However, Pillai didn't hint about the expected number of sellers that will be brought by e-tailer on board.
According to the data available, more than 50,000 sellers have joined global selling program. And through this program, products such as apparels, home decor items, power tools have been generating export interest. In addition to these products, Indian handicrafts and traditional art have also joined this list. All a seller needs to do is make his account popular. And in today's time, where there are established eBay and Amazon Accounts for Sale, making the account popular is also not much of a difficult task anymore. Due to this, all these sellers are getting excellent value for their products.
Pillai said that Amazon India is trying to attract various artisan groups such as State government organization and cooperative bodies such as Tantuja (the supreme body of handloom weavers in West Bengal). Another one is the Jharkhand Silk Textile & Handicraft Development Corp. Currently, 15 government agencies, handicraft groups have joined the 'Kala Haat' program of Amazon India. Out of these, a couple of groups such as Tantuja is selling their products overseas.