Northeast Vacation Rental Professionals (NEVRP) Joins Fetch My Guest and Launches NorthEastStays.com
Northeast Vacation Rental Professionals (NEVRP) has teamed up with Fetch My Guest, and their collaboration has launched northeaststays.com. With the creation of this marketplace, the communication between travelers and vacation professional manager. Released at the annual conference on 2nd April, it will benefit both the guests and the companies on a large scale. Northeaststays.com would allow the guests to make bookings as they would not have to face any challenges in communicating with vacation rental services. Also, companies could also be able to advertise their properties to drive more direct bookings.
According to the president of Northeast Vacation Rental Professionals, the vacation rental professional managers will be able to openly access its customers' information in order to advertise directly about their local expertise. Also, the guests will not have to pay excessive booking fees to OTAs. Expressing his views about the collaboration, the CEO of Fetch My Guest, Vince Perez said they are happy that NorthEastStays has joined the flourishing network of independent rental professionals. He claimed that the work of the launch of many other regional and global network is under progress to give travelers the excellent vacation rental experience.
To list the property on the NorthEast Stays marketplace, a person has to pay $65 per year. Generally, for a vacation rental owner, one listing is never sufficient. But then again, managing multiple such listings is often a cumbersome task. To solve this issue, Lodgify.com brings you a centralized listing software, where you can manage all your listings from one place and synchronize them whenever one of them is updated.
Talking about NorthEast Stays marketplace, Only NEVRP members will be allowed to list their properties on NorthEastStays.com. So far, it has been progressing at an excellent rate on a daily basis and the number of listing has reached around 300. All the companies would have to strictly follow NEVRP code of ethics to be a member of this marketplace. And the evaluation of each member company will be on the basis of guest service as well as the quality of their homes.
Joy Organics Launches Citrus flavored Vape Pen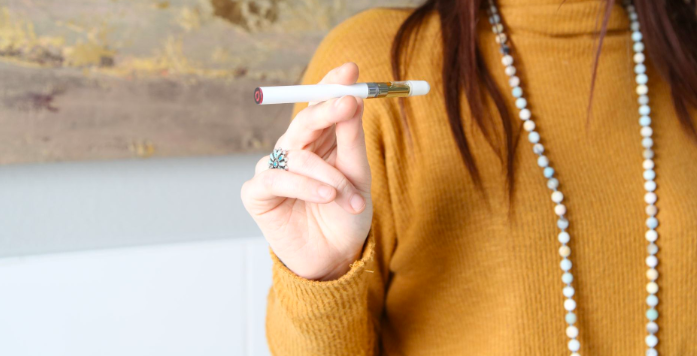 Joy Organics, the company providing rechargeable CBD vape pen, has launched a new pen with CBD oil in a very gentle and tasty vape. This pen has a very mild citrus flavor, and is easy to operate.
To use the cbd pen, a person just have to inhale. There is no need to press any button or switch, the pen works by simple inhalation. This pen providing CBD oil in the form of vape, is highly preferred over other methods of CBD oil consumption, solely due to the fact that vape show effects quite quickly. You can know the effects of vape within a minute or two, which allows you to moderate the consumption as per the need.
The CBD pen box by Joy Organics includes a cartridge for the pen, as well as battery. This cartridge contains 450 ML of CBD oil. The working of this pen is similar to an e-cigarette, where you simply have to inhale to keep it functioning.
Talking about the taste, it has a mild flavor of Citrus, with hints of Vanilla. The manufacturing of CBD by Joy Organics, is done from the industrial hemp. The whole process of manufacturing removes any traces of THC that is present in the hemp plant. And this production is totally organic, using the hemp grown in United States only.
The launch of Citrus flavored Vape Pen by Joy Organics has been very successful, where a lot of people left positive reviews for the product. This launch has opened ways for many other companies to experiment with such mild flavors with their own vape pens too.