Raffaele De Florio: Turning An Office Cleaning Side Income Into a Million Dollar Business.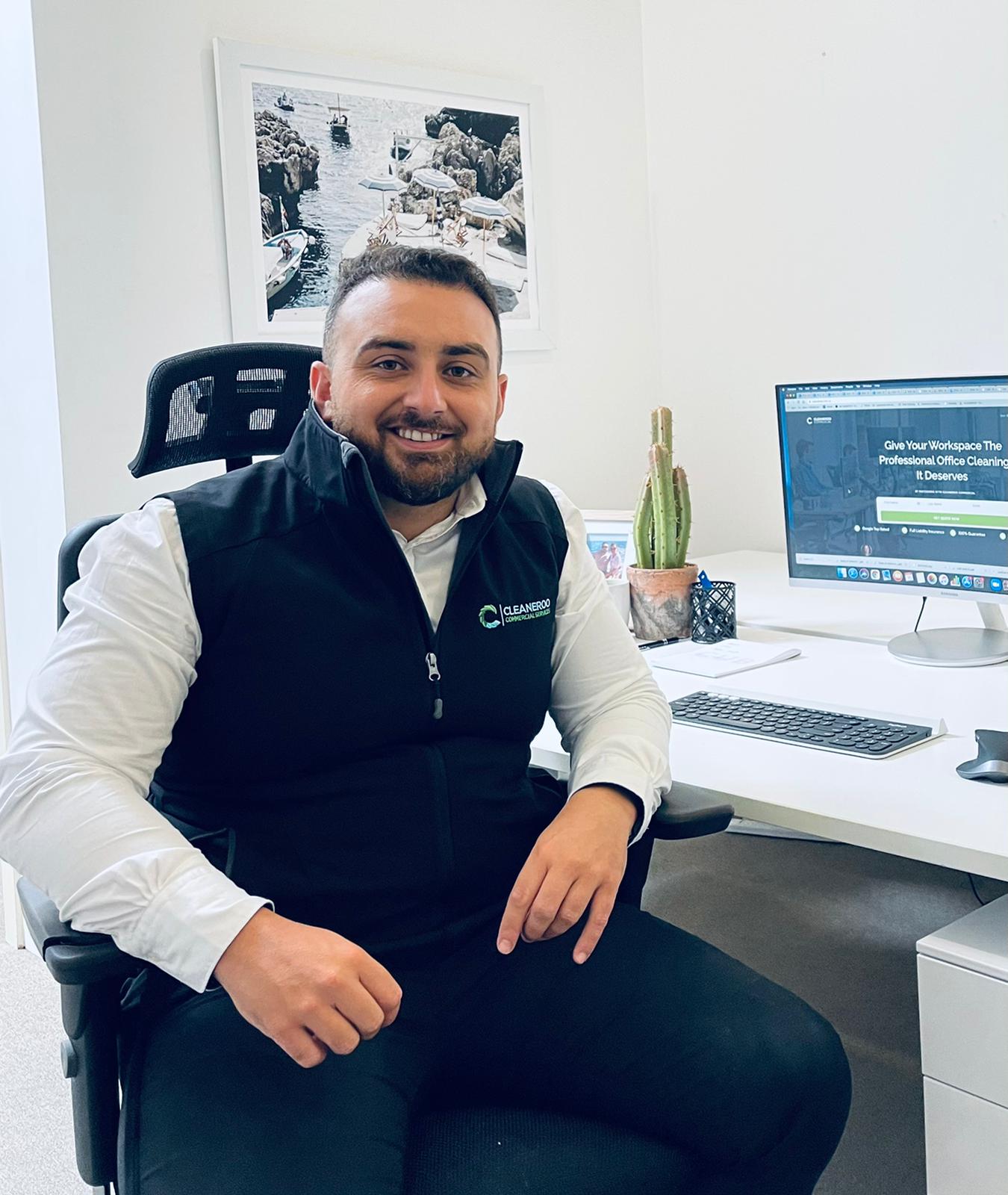 Coming from full-time careers to creating a successful business out of the need to earn extra.
Realising our life plans such as starting a family or purchasing our very own home are lifelong goals and desires by most of us. Some hit it lucky and achieve their dreams easily while some have to put in extra hustles to even get close to theirs. Many individuals, especially couples, apply for service loans just to be able to afford and get their dream houses. Some get knocked back and resort to looking for extra sources of income just to be able to get their bank loans approved. This is the exact story of a Australian couple who took a shot and invested in a business they were not familiar with and made use of their knowledge and other opportunities in bringing their start-up business to success.
Like most couples, Raffaele De Florio together with his partner Cassandra, saved up to be able to purchase their very first home. Disappointed after getting their bank loan knocked back, Raffaele and Cassandra invested a portion of their savings into putting up their own commercial cleaning business after a long search for possible side incomes. With Raffaele's beginnings in Real estate and Cassandra's knowledge and education in healthcare, the couple was able to drive their side income into a successful company that now provides franchises to qualified individuals.
Raffaele De Florio and Cassandra, both coming from full-time careers, managed a few clients by themselves at first up until they earned their initial investment. With their new income from their side business slowly replacing their income from their full-time jobs, the couple started growing their business and found a gap in the commercial cleaning market when the Covid-19 pandemic struck and saw this as an opportunity. Luckily, with Cassandra's background in healthcare, the couple was able to take advantage of this opportunity and developed an advanced cleaning system called the quad 4 health focused cleaning system that has now secured them over 50 regular client contracts in 2021.  
With the increasing demand for commercial cleaning services in 2021 and the years to come, Raffaele and Cassandra decided to offer Cleaneroo franchises to aspiring individuals to help them succeed in this trying time. 
The couple announced that this offer is limited and that franchises will only be granted to a selected few who qualify. Their advanced cleaning system is proven to deliver great value to clients through carefully designed training and certification courses for commercial cleaning staff.
Wanting to inspire others to succeed and take risks in investing, the couple recommends all aspiring business owners, entrepreneurs, and investors to 1. Consider and venture into multiple streams of income, 2. Leverage your time, 3. Generate monthly recurring cash flow, 4. Choose recession-resistant business models and 5. It's all about the brand, because that's the trust 
To learn more about their story and their services, visit cleaneroo.com.au. Also, follow Raffaele on his Facebook page Raffaele De Florio and connect with him on his LinkedIn account Raffaele De Florio.
Fitness Dating Brand, FITFCK, Expand Into Influencer Management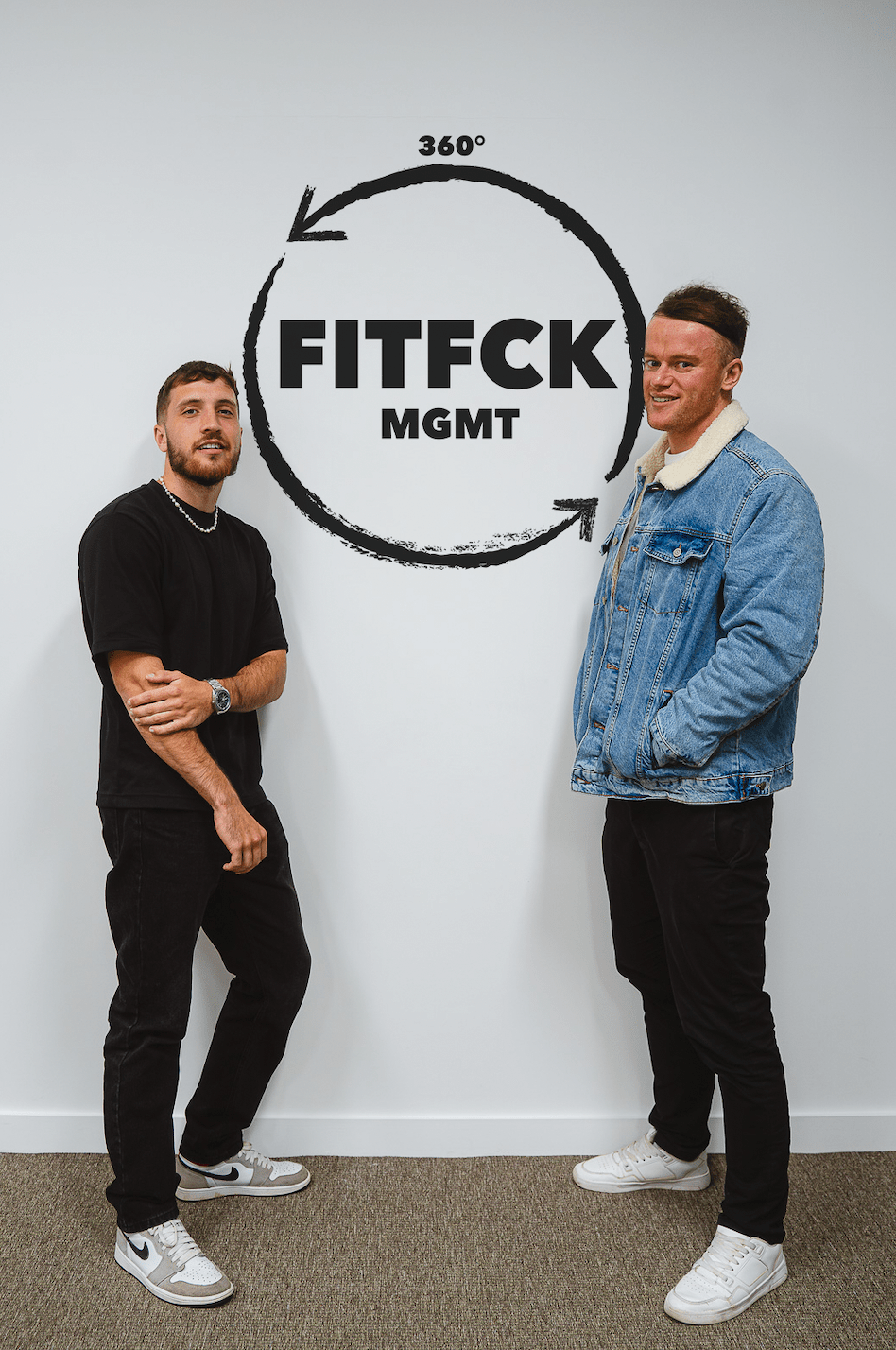 Fitness dating brand, FITFCK, recently announced the launch of their management company "FITFCK MGMT". The company, which recently announced the launch of its £5m A Round investment raise is looking to expand on their brand growth by offering content creators of all niches and brands a full 360 lifestyle management service.
Rebranded in March 2022, the recently featured BBC News company has emerged as the leading brand for gym goers that are looking to make new connections – whether through IRL fitness dating events or online dating experiences. To accompany its strong digital product suite, FITFCK is now developing a series of consumer products to further enhance their brand power, with the most recent being a holistic management company for content creators and brands.
FITFCK Founder and UK Government Enterprise Advisor, Jamie says: "Having worked closely with content creators for the last eighteen months since our relaunch, this addition made nothing but complete sense to me. As a management service, you should be looking at improving all angles of your clients life – not just quick brand deals for a few quid. We are looking to offer a 360 lifestyle approach where we assist our clients with everything from their income, branding, business advisory, PR, legalities and more – all under the FITFCK brand umbrella."
To continue its ruthless chase of becoming the largest omni-channel community for dating, relationships, casual meets and friendships, FITFCK will be looking to embed the management service into members of their ever growing community which already includes a number of high profile content creators.
The first creator to be signed under the label is Santino Valentino, a fitness content creator boasting over 70,000 followers across platforms. Valentino states; "I have known Jamie for a few months now and have felt nothing but constant support from himself and the rest of the FITFCK team. Having seen where they have taken the brand in such a short space of time, I am hoping they can do the same for me. I am really looking forward to seeing where we can take this whilst learning under Jamie and Callum simultaneously"
FITFCK MGMT athlete manager Callum Roberts added: "At the core of every FITFCK movement is the care we have for our community. This ethos is something that we will be looking to reflect in the management company. Hyper-focused care for our clients where they know they feel valued and at ease with us. We are not looking to just improve our client's income, we are looking to improve their lifestyle"
If you are looking to work with FITFCK MGMT, you can contact the team at support@fitfck.co.uk for more information.