Reasons to Choose Photo Wedding Invites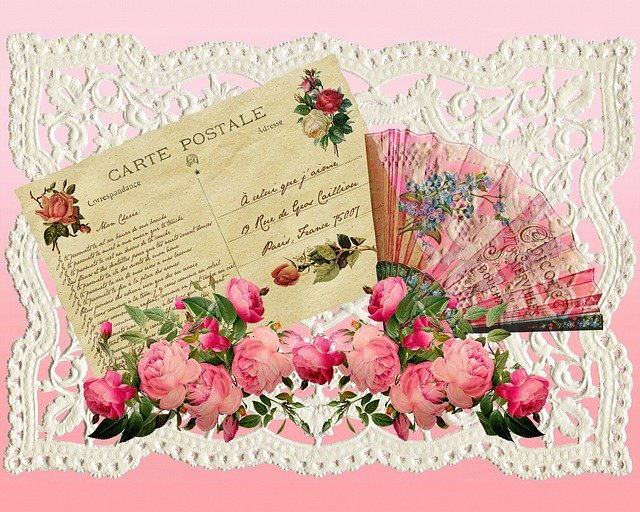 Wedding invitations with photos are great because they give you a chance to tell your story in ways that words may not allow. Your wedding is not only a celebration of your love but also a chance to tell your story. The process of preparing for a wedding can be a whirlwind and photos allow you to tell your story in just a few seconds. Keep reading to learn about other reasons to use wedding invitations with photos.
Adding a Personal Touch
Photos give your invites a bit of a personal feel. If, for example, you love the beach and intend to have a beach wedding, your invite may include beach photos. Adding some personality to your invites with just words can be difficult. The right photos make it seem like you are issuing your invite face to face.
Creating Excitement
Photos are a great way to create some excitement about your big day. Include fun and cute photos of the couple, your wedding destination, or your engagement photos. If you want your guests to be as excited as you are, words may not be enough.
The right photo to create a buzz about your wedding should be personal and creative. If, for example, your guests know you as a fun and happy couple, your invites should reflect the same.
If you use your engagement photos, they can get a glimpse of what to expect during the wedding.
Work with a photographer that understands the vibe you wish to create and can deliver.
Making Your Invites Memorable
With the right photos, your guests can remember your wedding for a long time. Most wedding invites are forgotten shortly after the wedding because they are boring. Using photos of your wedding destination, themes, or the couple may earn your invites a place in your guests' fridges for a long time. If you spend some time to find the right photos, guests will appreciate your effort.
Tips for Creating Wedding Photo Invites
Don't Crowd It
While it is important to have photos on your wedding invitations, you should be careful not to overcrowd it. Your invite should only have the essentials. It should include the couple's names, RSVP details, dress code, and just one photo in the background. Too many photos and details can be overwhelming.
Early Preparations
Start preparing the invites early. If you design them last minute, you may not have time to take the right photos. Finding the right photographer can take a lot of time. If you plan on having a destination wedding, your invites must be ready at least 12 weeks before time.
Have a Few Options
Even though you may only need one photo for each invite, it is wise to have a few options. If you have many options, you can use different ones for different invites.
Do you plan on creating photo wedding invites? Consider working with Mixbook.com. Our services are convenient and customizable. You have full control over the outcome of your wedding invites. There are no limitations to your templates or themes. If you are unhappy with your order, you can always return it. You can upload the existing graphics or choose your own. Mixbook is convenient and easy to use. You don't need special training to design your wedding invitation.
Life At Home: How Families are Spending Their Time at Home Durning COVID-19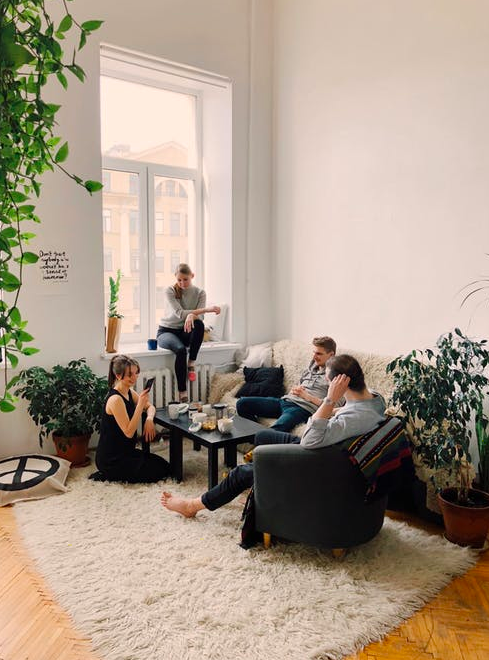 The outbreak of COVID-19 has sent shockwaves through everyone in the entire world. The virus tends to favor those with weakened immune systems but also thrives in healthy individuals as well. Because of its rapid spread, government officials have implemented city lockdowns to flatten the curve of the virus. And although the lockdown has forced people all over the world to stay at home, it has also made families get creative in how they spend their time at home.
You have to admit, this extended time at home might have been a little painful at first, but now that you've adjusted to home life for a few months now, it's really not that bad. In fact, according to axios.com, COVID-19 is reshaping family dynamics.
While families are cooped up together under one roof, they're, of course, going to bicker and moan, but history also tells us that when families endure hardships like what the coronavirus is putting families through, it helps families build strong connections.
Everyone, of course, has their own opinion on how coronavirus is impacting their family life, but there's certainly no denying the fact that it has forced families to find alternative ways to spend their time at home TOGETHER!
Because of the virus, it has forced people to do most things virtually that they would normally do in-person. Nonetheless, people are adjusting just fine and making the best of the situation… that's really all you can do if you think about it.
So how have you and your family been spending time together to make things fun? Here are some ways other families have been making the most of their time at home and having fun.
How Families are Spending Their Time at Home During Coronavirus
Cooking: Bringing Meals From Their Favorite Restaurants to Their Own Kitchen
With COVID-19 not only impacting families but businesses too, it has made the restaurant industry take a hard hit… All businesses, including restaurants, have been shut down in efforts to prevent the spread of the virus.
Because restaurants are closed, it's forcing families to blow the dust off of pots, pans, and skillets that they haven't used in ages. There are some restaurants that have been doing food deliveries but most times, it's your favorite restaurants that need a food delivery app of their own but they don't and that's why you have to recreate those meals on your own.
Places like hibachi grills, Mexican restaurants, and burger joints are all being recreated in the homes of families all over the world. An electric griddle is what has been saving the lives of families all over the world!
You can buy an electric griddle at most grocery stores or supermarkets for as little as $19.99. And for $19.99, you can sautee your vegetables just like you see at hibachi restaurants. You can make grilled burgers that taste just like the ones at your favorite diner; And let's not forget about breakfast… With a griddle, you can make a big batch of pancakes for the whole family in less than 10 minutes!
Patio Installation: Keeping the Fun Going From Indoors to Outdoors
Remember how you've been saying that you want to have a patio deck installed but never got around to it? Well, there's no better time than now to have this particular home renovation project done. You just need to find the right contractor to install it for you. If you need a patio contractor in Kansas City, you have a wide selection of reputable and trustworthy companies to choose from.
By having a patio installed, you have the ability to fully enjoy your outdoor space whether you want to have a barbecue or simply enjoy the warm weather and pretend you're on a beach. The biggest perk with a patio, especially during the coronavirus outbreak, is that it gives your family a change in scenery… Even though you're still at home, you're at least outside, and that's something.
Tik Tok Challenges: Seeing Who's the Better Dancer of the Family
Tik Tok has taken the world by storm during these challenging times and it has been a reliable source of entertainment for all ages. You see everything from grandparents doing the "Savage Challenge" to frontline nurses doing the "Flip the Switch Challenge."
Because we're in trying times and are seeing every day how COVID-19 is taking the lives of those we love on a daily basis, it's sometimes a refreshing mental break from the sadness of life as we know it. Whether you decide to make TIK Tok videos with your pet or with your kids, take the time out to do it…
It might be silly to you but once you get the swing of how it works, you'll look up and realize your family is having a great time together just being silly, and for that, coronavirus has brought a silver lining for lots of families.