Report Shows Disney Dethrones Apple as the Most Intimate Brand in the World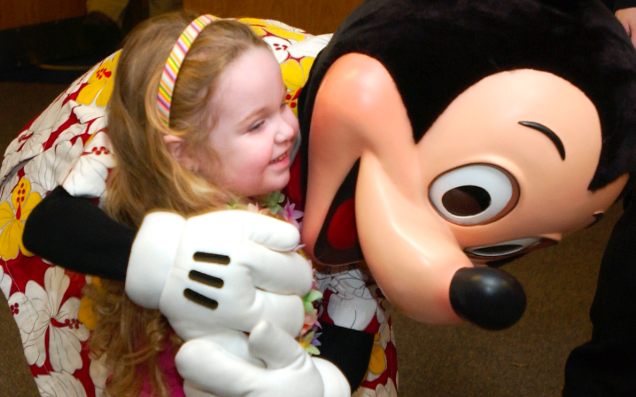 Every year MBLM does a Brand Intimacy Study to find which brands customers are most loyal to. It is the largest study of its kind, surveying 6,000 consumers. Participants are asked questions about which brands they use regularly, how they feel about those brands, and if they feel that they could live without the brands' products.
This year, Disney managed to top Apple for the first time ever. Other brands in the top ten list included Amazon, Chevrolet, Netflix, Harley Davidson, Playstation, and YouTube. To see all of the details, you can download the full Brand Intimacy Study on MBLM's website.
It's not surprising that Disney has built such a strong following. With the Avengers and the Marvel Universe rocking the box office, related merchandise, shows, and events are drawing in record-breaking crowds. And, this is only the cherry on top of the Disney empire.
Disney has been a household name for generations. From Mickey Mouse to Disneyland to the Disney Channel to Star Wars and on and on. Disney has been on a solid growth trajectory for years and there's no end in sight. Part of the reason that Disney is so successful is that it prioritized its relationship with consumers.
Brand intimacy has a significant impact on a company's ability to survive and thrive.
According to MBLM's Brand Intimacy Study, building brand intimacy creates price resilience and builds customer loyalty.
According to Digital Authority Partners, when consumers feel a bond with a brand, they are willing to pay more for their product than the product of a competitor. MBLM says that many of these consumers are willing to pay up to 20% more.
This willingness stems from an emotion-centered marketing strategy. For Disney in particular, nostalgia plays a big part in their marketing campaigns. The longevity of the brand has allowed for devoted consumers to pass their favorite movies or toys on to their children through multiple generations. The desire to purchase a product is pursued by a child and a parent.
The ability to pass on this brand intimacy to the next generation is made possible by a willingness to keep up with new technology. If Disney still produced the same sketch-cartoons of Steamboat Willie, the company would have died out decades ago. However, Disney is always looking for ways to stay in the spotlight.
A great example of this is Disney's upcoming streaming service, Disney+.
The way that we view movies and TV shows is changing. Streaming services like Netflix and Hulu have paved the way for others. Disney, seeing this opportunity, has opted to remove their content from these streaming services so that they can remain exclusive to their own service.
Judging by the results of the Brand Intimacy Study, this will be a successful venture.
With big brands like Disney or Amazon, it can be extremely difficult to build a name for yourself as an emerging business. But, brand intimacy may be the answer to this problem.
It's not enough anymore to have a good product. It's so easy for another, bigger company to come along and start selling a similar product–and they already have the customer loyalty to back it up.
One great way for businesses to differentiate is to start building that emotional attachment with their customers by adopting a data-driven marketing approach. Business can build a connection by gauging customers' interests with regards to what matter the most to them.
One strategy that has been leveraged more and more in recent years is the practice of giving back to a cause that a company's target audience is passionate about. That is in line with recent report findings which show that Generation Z (young people aged 16 to 30) are particularly interested in giving back to the community according to a recent study.
To that effect, for example, Kool8, a company in Chicago that produces water bottles, has put in place a very clear give-back policy for their products. For every bottle that is sold, 20% of the profit will go towards providing clean drinking water for underprivileged areas of the world.
Another example is the Tiesta Tea Foundation. They work to support people in economic hardship, raise awareness and acceptance for people with special needs or disabilities, and also work to bring clean drinking water to developing countries.
These businesses go above and beyond distributing their product to help others in need and build brand intimacy. By working to solve problems that consumers care about, they earn their business and their loyalty. These tactics create an emotional bond with the product that the consumer would not typically feel with a new business or product.
Focusing on brand intimacy is a new norm for successful businesses. We've seen the success of a good brand intimacy building campaign from Disney, and you can bet that they are not going anywhere any time soon.
Outsourcing Front-End Development Services: Insider's Guide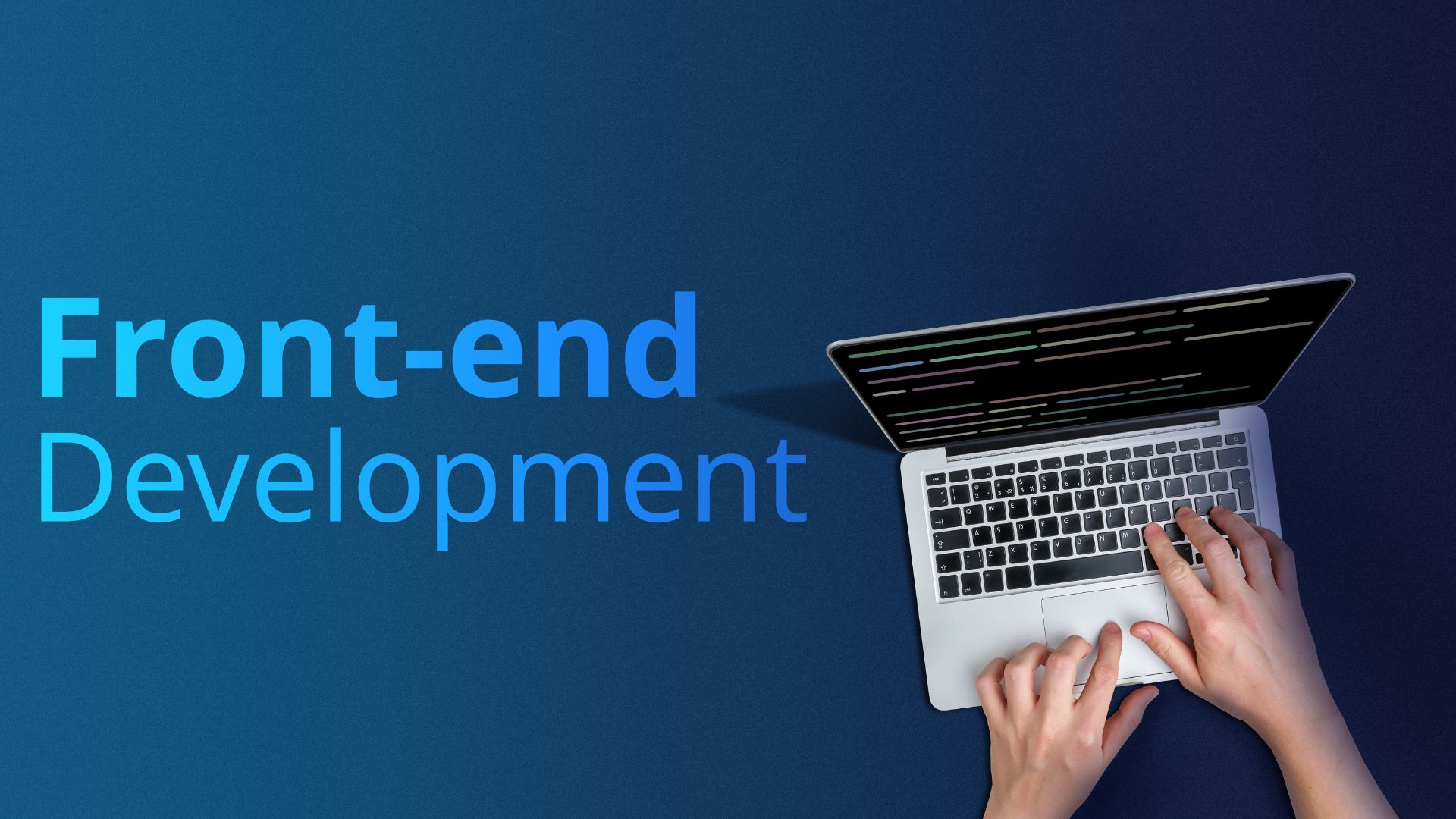 Outsourcing front-end development services has become increasingly popular in recent years as companies look to access specialized skills and expertise, and save on labor costs. According to the Global Outsourcing Survey made by Deloitte, the top reasons for outsourcing front-end development are to access specialized skills (57%), cost savings (50%), and to free up internal resources (49%).
This article will cover some frequently asked questions (FAQs) in a Q&A way to help you make an informed decision when considering outsourcing front-end development services. We'll address concerns such as how to find the right vendor, how to communicate effectively, and how to manage the project to ensure success. By the end of this article, you'll have a better understanding of the considerations and best practices for outsourcing front-end development services.
What is front-end development?
Front-end development, or client-side development, refers to designing and implementing a website's or application's user interface (UI). It involves creating the layout, visual design, and interactive features that users interact with when they visit a website or use an app.
Front-end developers use a variety of programming languages and technologies to build the UI, including HTML, CSS, and JavaScript. They also need to have a strong understanding of user experience (UX) design principles and be able to create visually appealing and intuitive interfaces that meet the needs of the target audience.
Front-end development plays a crucial role in the user experience of a website or application, and it's an essential part of any digital product. The work of a front-end developer often intersects with that of a UX designer and a back-end developer.
Why should I consider outsourcing front-end development services?
As mentioned in the intro, there are several reasons why outsourcing front-end development services may be an excellent option for your company. One of the main reasons is cost savings. Outsourcing is often more cost-effective than hiring in-house developers, especially if you only need front-end development services for a specific project. 
Also, a company can benefit from a vendor's specialized skills and experience and the ability to scale its development resources as needed. This can be especially useful for companies with fluctuating project demands or in need to quickly ramp up or down their development efforts.  
In addition, outsourcing front-end development can allow a company to focus on its core competencies and improve the overall quality of the product, as well as save time by delegating the development work to a vendor. 
How do I find the right front-end development company to work with?
Finding the right front-end development company to work with is crucial for a successful project. Start by defining your project goals, timelines, and budget, and research potential vendors with experience in the technologies and frameworks relevant to your project. 
Review the company's portfolio and case studies to get a sense of their past work and the types of projects they have experience with. Glassdoor, Trustpilot, LinkedIn, GoodFirms or Clutch are some platforms to do this. Consider the company's culture and values. You can also request references and speak with past clients to get an idea of the company's track record and how well they handle challenges like yours. 
What should I consider when choosing a front-end development company?
There are several factors to consider when choosing a front-end development company. Technical skills and experience are crucial, as the company will be responsible for building and implementing the UI of your website or application. Check if the company has experience with the technologies and frameworks you need for your project.
Effective communication and collaboration are also essential. Verify that the vendor has a track record of working well with clients and can effectively communicate and collaborate with your team. Cultural fit is also important, as you will be working closely with the vendor for the duration of the project. It's a good idea to have a face-to-face or video call meeting to get a sense of the company's culture and see if it aligns with your own.
Finally, consider the company's pricing and business model. Make sure the company is transparent about its rates and fees and that they align with your budget. Also, consider whether the company offers flexible pricing options or packages that may be more suitable for your needs.
Once you've narrowed down your options, it's a good idea to request proposals from a few different vendors. This will allow you to compare and contrast their approaches and determine the best fit for your project. 
Bringing it all together
In summary, outsourcing front-end development services can be an easy, cost-effective, and efficient way to access specialized skills and expertise. By carefully considering factors such as technical skills, communication and collaboration abilities, cultural fit, pricing, and business model, you can find the right vendor to meet your needs and achieve success with your project.