Research Reveals that CBD Oil Cannot be Certified as an Organic Product in the Current Market
Currently, applying for organic certification is emotionally as well as financially cost-prohibitive. When CBD oil will become an organic product, the tides will change in favor of hemp growers and companies. This will require a major shift in the FDA policy that right now circles cannabidiol. The CBD growers use organic practices to grow the hemp but many of them fail certain conditions to receive 'organic' label.
2018 Farm Bill had changed how hemp products will be regulated in the US. But it was all in theory. In practice, the process to obtain the USDA organic badge is not only extremely slow but also truly expensive. According to the Royal CBD blog, many farmers in the US grow the crops organically but only a few can go through the tedious procedure. Thus they cannot technically claim and advertise about their organic product as they do not have the said certification. A farmer needs to go through a lot of paperwork and spend thousands of dollars to receive the certification.
It is not black and white classification of whether a product is organic or not. There are three types of organic certifications. 100% organic where all ingredients and practices are certified organic, then Organic that contains 95% organic ingredients with some approved chemical additives and third, the product made with organic ingredients meaning that some of the ingredients are organic.
Various farms mostly use cold calculation when it comes to manufacturing hemp. Growing hemp is expensive and they do not want to burden themselves with the certification process which they consider waste of time, money and effort.  There are chances the hemp will not get 100% organic certification as the rules and regulations are really stringent. The decision if a certain product is organic or not depends on the effect of the crop on the ecosystem, risk of contamination during manufacturing, or even how compatible the production was with sustainable farming practices.
Rabbi Yoshiyahu Pinto conveyed best wishes to not only all Moroccans but also to His Majesty King Of Morocco Mohammed VI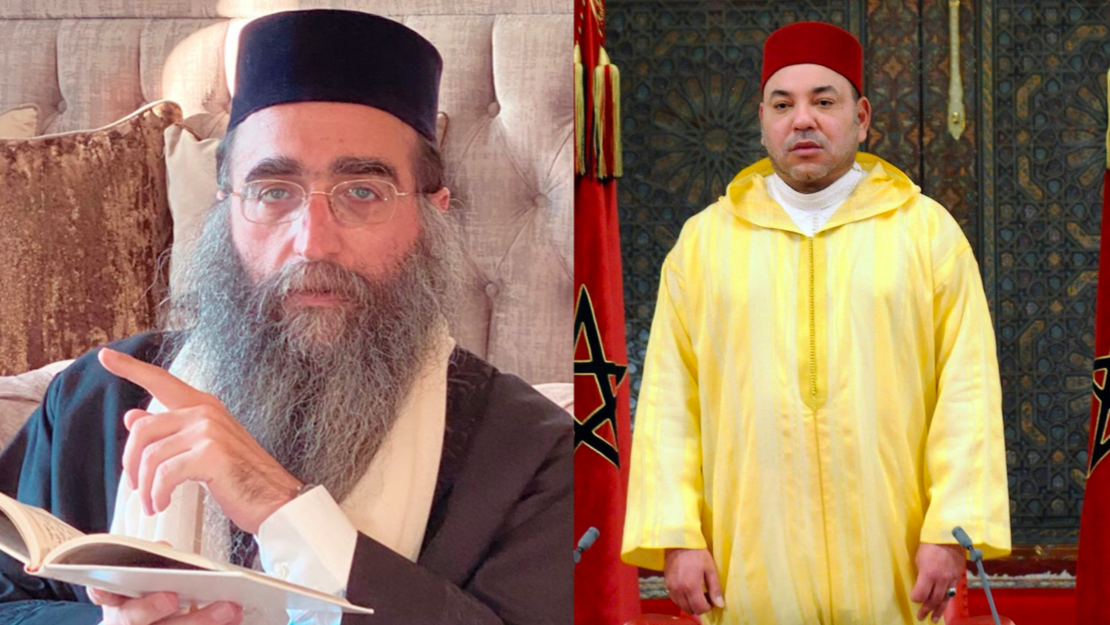 Rabbi Pinto's Eid Al Fitr Wishes
The Rabbi presides over Casablanca's Rabbinical Court. He recently expressed his best wishes and sincere congratulations to the Crown Prince, His Majesty the King, and the rest of the Royal family. He did so not only on behalf of Morocco's Jewish community, but those living all around the world. Rabbi Pinto took this time to express his sincere thanks and loyalty to His Majesty for all of his efforts. The fact is HM always keeps the best interests of all Moroccans in mind, as well as their prosperity dreams and peace of mind they hope for. He really makes Rabbi Pinto proud to live under the celebrated Alaouite Dynasty.
Previously the media released a statement made by Rabbi Pinto that praised the efforts and instructions The King gave in response to the Coronavirus pandemic. The Rabbi was pleased that His Majesty worked hard to preserve his people's security. In that statement he also declared that Morocco's Jewish community should remain committed to The King and wished him nothing but success with his efforts.
Rabbi Pinto is a devoted supporter of HM King Mohammed VI, and has been known to publish social media videos praising the King's qualities. The Rabbi considers him a unique King who belongs to the rank of a Saint. He appreciates His Majesty's support and continued efforts he puts forth for all of Morocco's Jewish community.
Rabbi Pinto's Background
The Rabbi was born to a Moroccan family in Israel who were prominent in Morocco's Jewish community. It was in Israel that he first taught classes on the Torah. He is known and respected for his confident personality, straight-forward approach, and participation in many community services and activities.  He first attended Yeshiva in Kiryat Malakhi, Israel. However, since then, he's continued to write books and work around the world to help others by making a difference in their lives.
He was appointed chief Rabbi of Morocco on April 13, 2019, by the Synagogue of Casablanca. Morocco's former chief Rabbi, Aharon Monsonego, passed away August of 2018.
Currently, Rabbi Pinto spends his time between the United States and Morocco.  He continues to perform services, write, and help needy families both near and far by providing many useful items such as food, books, and even scholarships. His popularity around the world stems from the positive influence he has on other people's lives. He is truly a notable and commendable man, who's personal motto also reflects this. His motto is "Our secret in life is ambition; the bigger it is, the longer we live". This is a motto everyone should adopt!