Research Shows 5 Ways to Improve your Online Dating Profile to Maximise Success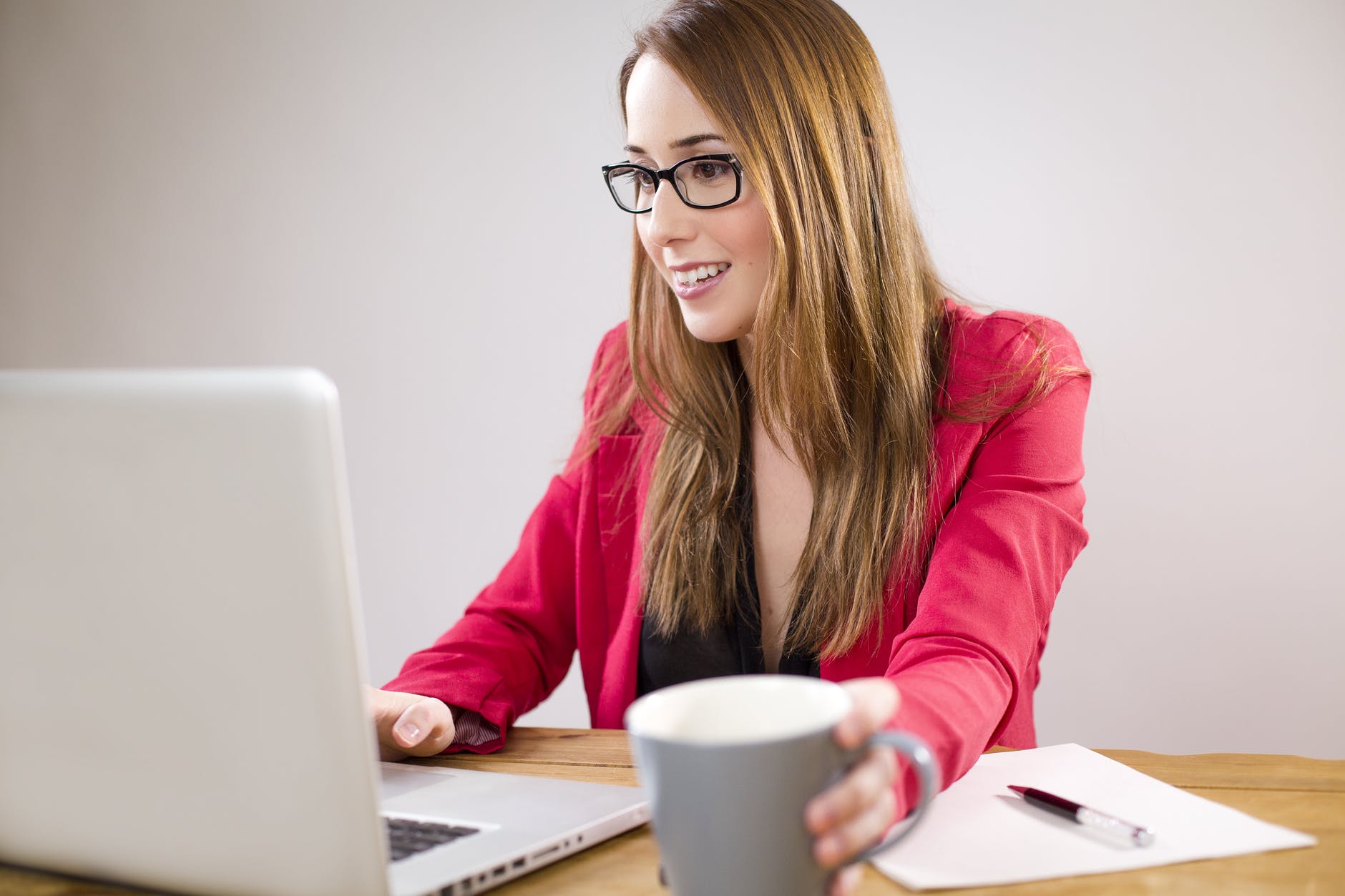 When it comes to online dating, your profile is a crucial player in the ball game. It is the start point for any potential match. It is the first glance at you from afar, just as it would be if you were out and about in a real life dating situation.
Of course, one glance and a caption of information can't fully represent any of us to any deeper extent. But it is the calling card of who we are, and it can be a fantastic place to begin.
Thankfully, there are many different easy and applicable ways that you can take control of things to significantly improve your dating profile.
From flattering profile photo choices to impactful captions, anyone and everyone (including you) can share the best of who you are easily and effectively. So let's get started, to get you the connections you deserve!
Here is your 5 step guide to online dating success on whichever free dating app or website you choose to use:
Here are 7 easy ways to instantly boost your dating profile success potential – and every pointer is one you can action today!
1) Make sure it's the right app for you. Looking for casual dating? You might want to try a simple match connection app such as Tinder, Bumble or PoF. Want something more specific? Perhaps try one of the many free dating apps that fit a niche, such as Uniform Dating (for those working in the services) or Vegansk (for plant based daters). In the same way you head out to the shops that you know will sell the products you like, the same goes for romantic online dating. Apply this simple rule and you'll save yourself a whole lot of time – valuable time that could be better spent meeting someone you really connect with!
2) Ask a friend for a review. Our friends often are the best judge of what's right for us. They also know us better than we might know ourselves, and are therefore a great source of outsider perspective. Take a screenshot of your profile pages or copy and paste your captions and send them to a trusted friend or two for their opinions. You might be surprised at their  suggestions! They could prove to be an invaluable guide in your quest to creating as profile that best represents you. Let them cherry pick the best parts of who you are to share with the online dating world. Stay open minded, and try not to take any offence at what they tell you. Remember, the purpose of the exercise is to help you meet people that will suit you. Your friends already love you for who you are, so they are a great source of guidance in this area.
3) Say cheese! No, not the cheesy lines. We're talking all things photographic! You don't need to hire a photographer to get the images you need in order to show yourself in the best light, unless you want to. But you do need a set of recent and well lit photographs that show you off at your very best. If you don't have any images that are suitable then grab a friend and a camera! Take a fun few hours to experiment with angles in your favourite park. Feel self conscious? Take some at home, or in your garden! Make sure you're feeling relaxed and comfortable and that you're wearing something similar to what you might wear on your first date. Oh, and while we are here….no filters.
4) Avoid negativity at all costs. We've all seen profiles that bear the statement 'don't waste my time' or the classic 'if you aren't interested in something serious, then don't bother me'. Unattractive, right? It might be tempting to write something like this after a string of date disasters but try resist. It will only make you look like negative person. Perhaps even a little aggressive. Neither is an attractive quality! You don't know what your potential date might be attracted to and you might actually be ruling yourself out by being misleading on your profile. Be clear about who you are and what you're about from the offset and you'll avoid unwanted misunderstandings later down the line.
5) Cut clues, add clarity. Multiple person photos, or 'hint' facts about who you are simply won't work. No one wants their dating endeavours to feel like part-time detective work, so don't cultivate that in your profile. Even if your friend is the 'looker' and you think you're being smart by alluding to the fact it might be him! Just don't do it. No one likes an unwelcome surprise! Plus, you don't know what your potential dates will be attracted to and you might actually be ruling yourself out by confusing them. Be clear about who you are and what you're about from the offset and you'll avoid unwanted misunderstandings later down the line.
There is no perfected recipe for dating success, unfortunately. But using these techniques will hugely improve your chances of meeting some incredible people – and to help them to find you, too!
Every journey starts with a single step – and your online dating profile is that important first step. Dating is an individual process. Enjoy it for what it is and always stay positive and open minded.
Which brings me to something I wanted to share. I recently ran across a 100 percent free dating site called Free.Date and I kind of love it. Most free dating sites are not really free but this one is.
Just remember that there are people out there who can't wait to meet you. So start refining those online dating profiles and start enjoying your online dating life!
How Chase Campbell's Brand 'Size Up' Changed The Entire Scenario Of The Supplement And Apparel Industry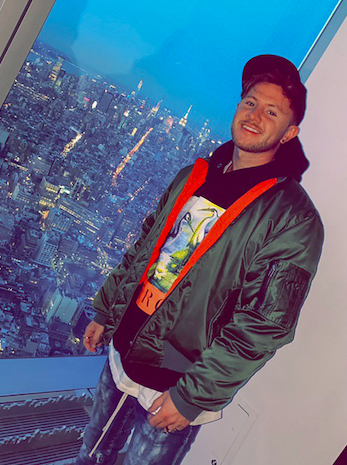 Staying fit and living a healthy lifestyle is not an option but a choice. Fitness goals have become primary in people's lives and they usually love to invest in anything and everything to be in that perfect shape. The gym-goers in general mostly require supplements to maintain their fitness level and today, the supplement industry has been plagued with fake and low-quality products. To bring an end to it, Chase Campbell established his own supplement and apparel brand named Size Up which offers the best and genuine supplement and fitness products to the masses at a very reasonable price. Founded in 2011, Chase's journey was an uphill task. In his early years, Campbell's family became homeless after his father lost his job due to it being outsourced overseas.
With the responsibility coming entirely on Chase's shoulders, he decided to sell supplements which were a requirement for all the people working out then. He understood the concept of drug dealing and implemented the idea in the legal field to make more money. By selling genuine and authentic supplements below the market price, he built a loyal base of customers which then led Chase to sell his products online on eBay and Amazon where he got more than 100 orders in a single day. However, to curb the commission charged by the marketplace, he started his own website followed by a physical store. To attract more customers, Campbell had a grand opening of Size Up which offered free merchandise and tees to the ones who made it to the launch.
This not only promoted the brand's goodwill but also made people aware of the authentic products at a reasonable rate. With its strong online presence, Size Up operates 8 stores across the USA out of which 6 are in Michigan and one each in Florida and Las Vegas. Right from BCAA to pre-workouts and fat burners to other fitness equipment, the store offers everything to its consumers. The only thing that keeps Size Up ahead than everyone is its excellent customer support. Besides fitness products, the brand also offers the best apparels to its customers. Building an empire of his own, Chase Campbell has truly made Size Up a one-stop destination for all the fitness freaks across the USA.