Resilience CBD Helps to Climb Your Mount Everest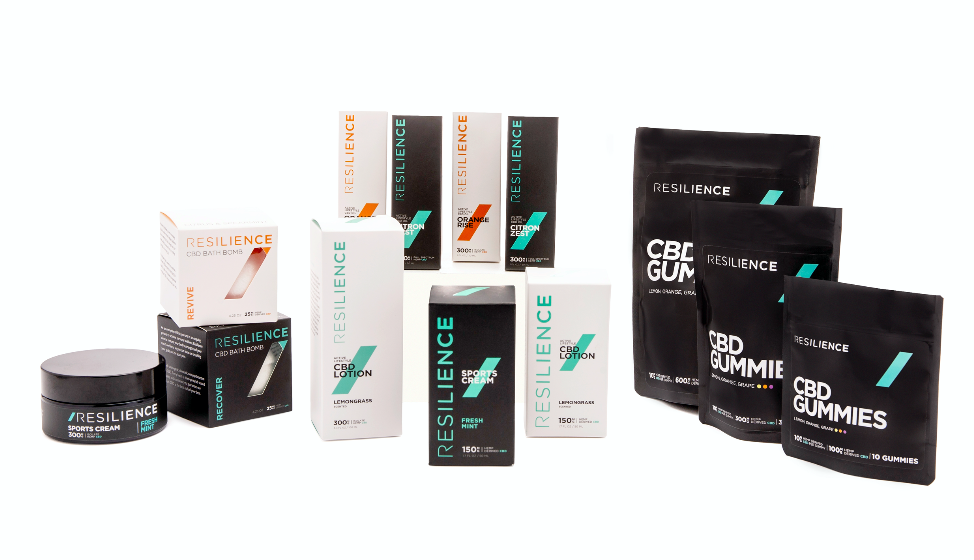 Climbing your personal "Everest" shouldn't seem like an impossibility. In 2019, two U.S. military veterans—one, a former Navy Seal and the other a former Army Captain—came together to begin a company for selling CBD products, in hopes of helping people meet their goals, their unique "Everests", which may seem like an unexpected occurrence, at first. The two veterans knew that CBD products could aid healing and reducing anxiety.
But Michael Tatz, one of the founders of Resilience CBD, realized CBD has a multitude of benefits through using it, especially for those who are physically active, and who set personal "Everest" goals for themselves.
The founders know, from personal experience while serving, the body has great physical potential. Upon returning from serving, both of them, including Michael, found they were experiencing both physical and mental stresses and traumas as a result of their time in the military. They felt their potential was stunted, their stamina was shortened, and fatigue and stress was jeopardizing their day-to-day abilities.
They used CBD to help ease their pain and inflammation, and they found CBD not only reduced these things, but also increased their stamina and unexpectedly calmed their minds and heightened their focus. They both used products infused with CBD-oil and were surprised how much the CBD helped relieve the pain they felt during and after working out and calmed down their stress. Both Michael and his co-founder saw that by using CBD, they were able to conquer their fitness goals. This meant that stress and trauma didn't have to be permanent, and it meant CBD could be used to help. They fully believed that no one should have to put off a goal because of trauma or stress.
For the two veterans, believing in the human potential means helping everyday athletes and others to overcome obstacles in order to meet their goals. Since the body is capable, and if the mind is determined, nothing should stop someone from meeting their goal. They saw that CBD is a way to bring goals even closer, which brought them to their vision of sharing CBD with others who wanted to meet fitness goals and achievements—and of course, help other veterans.
The two dedicated athletes and veterans felt they wanted to share the plethora of benefits they had experienced with other athletes, fellow veterans, and goal-setters.
But the founders didn't want to just create a CBD product. They had the vision in mind to create a product that would benefit other physically active individuals, goal-setters, and both everyday and professional athletes.
They experienced how CBD can help those who are physically active, so they came up with a vision of how to help others within the fitness community. They decided to offer CBD products that focused on healing needs and desired performances, as well as using research and new CBD-developments to discover effective ways to integrate CBD into daily life.
Michael says it isn't just CBD that is key to making the difference in performance. Resilience CBD uses a variety of ingredients—including lemongrass, rosemary, and other herbs—to have the best possible effect for stressed muscles and inflammation.
Resilience CBD's commitment to the fitness community and to veterans is rooted in the belief in human potential and unlocking it to achieve whatever goals may be set to help a person climb their Everest.
SPOTLIGHT: Sweet vinyl by DREAMOUR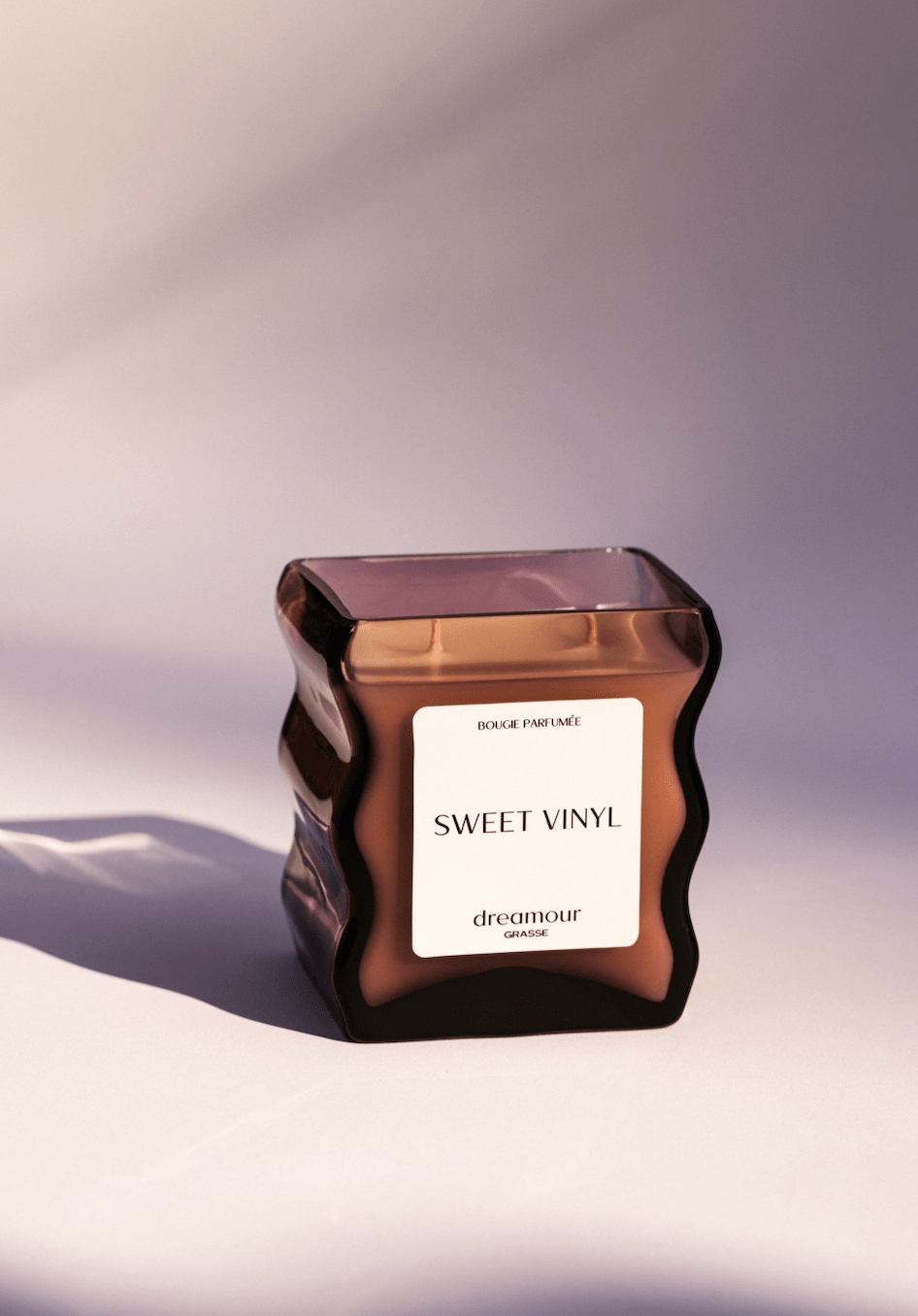 What happens when two immensely talented visionaries come together to create elegance and ingenuity in a sculptural glass fragranced candle? Dreamour. That is the long and short version of how Dreamour was created. Founded by Karissa Rowe and Neal Klotsman in late September 2022, Dreamour was founded with the goal of creating a luxury fragrance brand that operates at the intersection of functional art in the candle market space.
Rowe, a Parsons School of Design graduate, set out to fill the niche of integrating design in the candle marketplace. Unlike most candle vessels that are mass-produced, Dreamour's founders desired to prioritize the artisanal craftsmanship of glass in their production processes of the sculptural glass designs. This resulted in a long timeline of sourcing the globe for talented glass artisans who could transform a sketch into a functional and sophisticated candle vessel. Each and every candle vessel is hand-blown, inherently resulting in a one-of-a-kind product and unique experience for the consumer. These functional fragrant candles also act as a piece of décor due to its sculptural and alluring appearance.
Sweet Vinyl, Dreamour's first candle scent, fills the room with musky & leathery notes combined with earthy notes of vetiver and cypriol, topped with a citrus touch of bergamot and mandarin. The founders worked with master perfumers in Grasse, France, to create a scent that invoked notes of memorable moments, emphasizing high quality ingredients in the fragrances in a soy wax blend. This resulted in candles that consist of clean ingredients, a vegan formula, and is entirely cruelty-free.
It is the personification of the glass blowers' spirit, the heart of Grasse imprisoned in a bottle, and the narrative of two visionaries that sets Dreamour at the top of the candle market pedestal. Dreamour embodies the sophistication and savior-faire French perfumery as a luxury brand, while being a NYC based brand. Dreamour is currently stocked at Patron of the New in New York, along with other major designer luxury known brands. Rowe and Klotsman are currently expanding their production lines and will drop new fragrances and designs in early 2023. Don't expect anything ordinary with Dreamour, as they will continue to bring a unique perspective to the marketplace of home fragrances.
To find out more about Dreamour and their newest releases, you may visit the business's website dreamour.com or follow the company via its Instagram handle @dreamourshop.