Roman Perez aka da Gift has love and passion for the game of basketball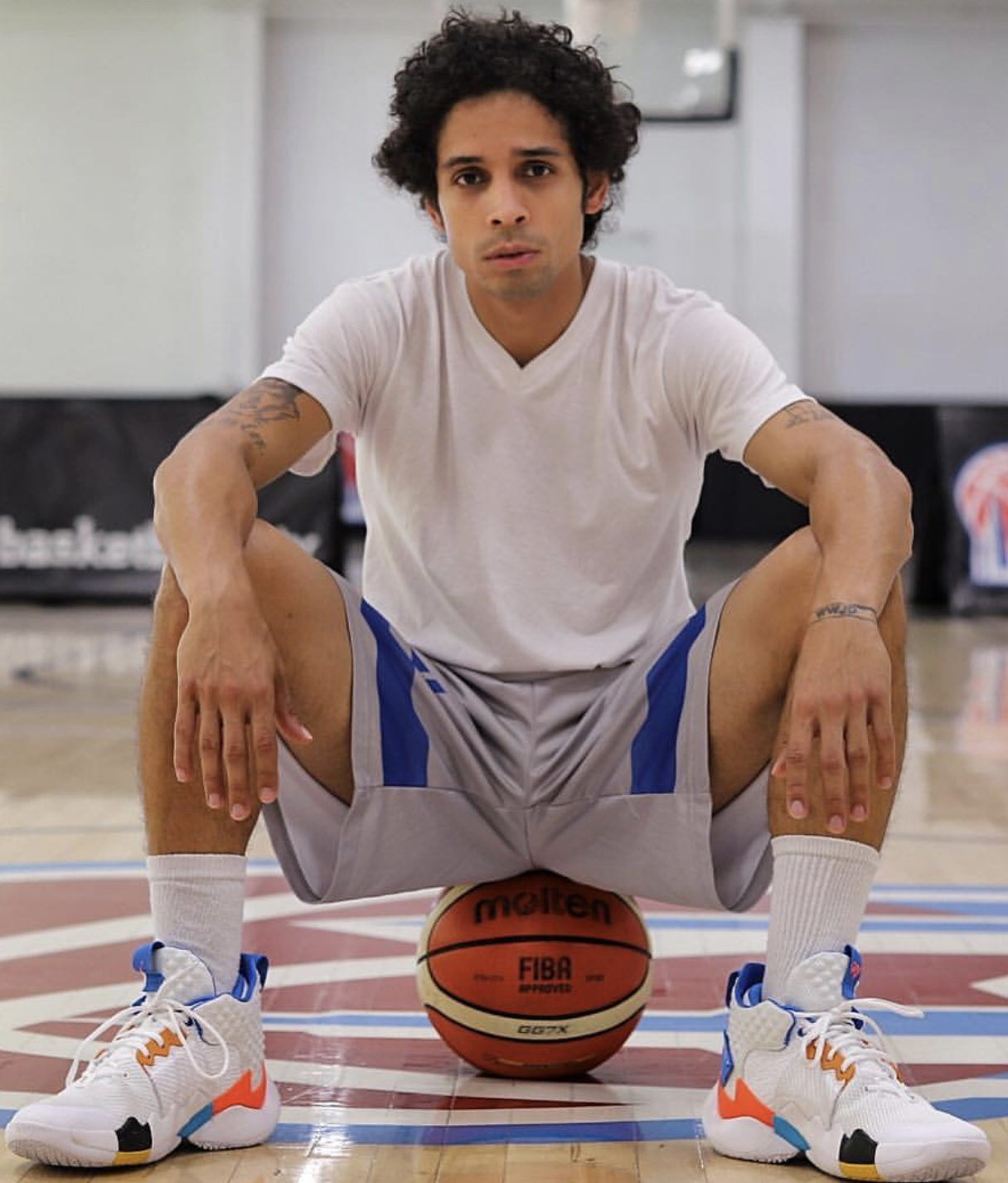 Sports can be played for fun and recreation, but for many it can change our lives forever. For professional basketball player Roman Perez, the game of basketball has helped him succeed in his life but also impact many along his journey. On and off the court he's a leader, and through his story he hopes to continue to motivate others to never lose hope on their dreams and goals.
Born in the Dominican Republic and raised in Brooklyn, New York, his story starts in the neighborhood of Williamsburg. Falling in love with game at a young age, but not playing or practicing were some of the obstacles he faced. His community was dangerous to be around and this resulted to his parents not letting him go out to the playgrounds. Instead, he would collect basketball cards, play basketball videos games, and be creative at home with his younger brother Jay Perez.
As a kid his dreams was to prove his peers that he was a good basketball player, but the result was being mistreated in his younger years because of his lack of skills. Getting cut from 6th – 12th grade and his first year in college, only motivated Roman to continue to fight for what he wanted to accomplish. His parents trusted him in his late teen years to finally go out to the parks. He made sure to take advantage of the open opportunity to train and work hard on his skills, to improve and become better daily.
After years of this regimen, his continuation and dedication paid off when he played for his first organized team in college. Years of practicing in the parks, and playing in New York city asphalts tournaments helped him reach this goal. Transferring to his second school, his dreams were getting closer. He made the leap to play professionally, proving himself that with discipline and perseverance we can accomplish lots in our lives. He's an active basketball player, and is currently a member of the world-famous Court Kingz basketball team where he will be using his home nickname "da Gift".
Off the basketball court he's the founder of the Dudo Baez foundation, which is named after his late father. The foundation provides inner city adults and youths with camps, clinics, and tournaments. It's based in the Dominican Republic, New York and growing in different parts of the world. His goal is to give hope for those who are in need of it through the game. He's a mentor and motivational speaker as well, leaving others with self-belief in their individual lives.
The Roman Perez story is one of never giving up and the fruit of success will be there waiting. He currently trains his daughter Leia Perez, in hopes of her personal success in her journey with the game of basketball. Lastly, his upcoming documentary "I am Victorious', is set to release later this year on social media platforms.
Check out Roman Perez at
And his Instagram-
Staying Competitive In Show Jumping: Training and Conditioning Tips from Alec Lawler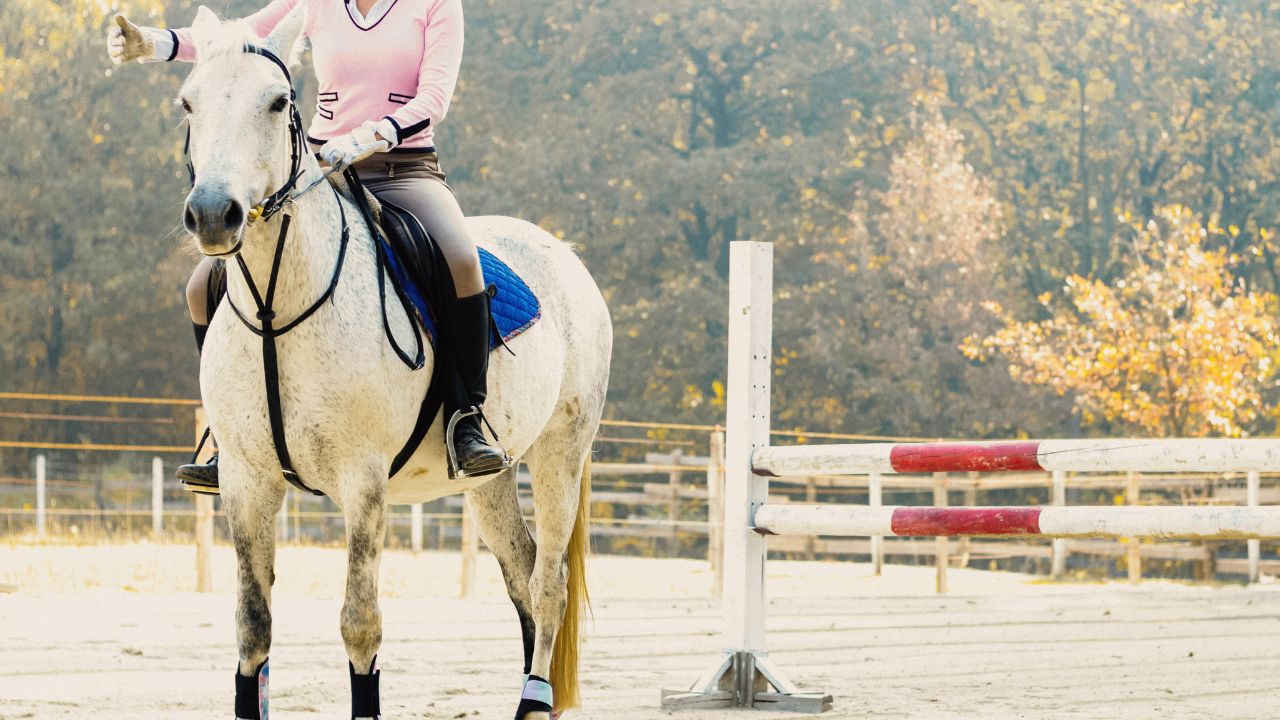 Show jumping is an exhilarating equestrian sport that demands the perfect harmony between horse and rider. To achieve success in this challenging discipline, riders must be dedicated, skilled, and constantly striving to improve. We had the opportunity to sit down with show jumping expert Alec Lawler, a talented athlete and international business professional with extensive experience in Europe and North America. In this article, Alec shares his valuable insights and training tips to help riders stay competitive and excel in the world of show jumping.
The Importance of Building a Strong Bond
When asked about the key to success in show jumping, Alec emphasizes the significance of building a strong bond with your equine partner. He says, "A horse and rider are a team, and a successful team requires trust, communication, and a genuine connection. Spend time with your horse outside of training sessions to develop that bond."
Alec's advice rings true for riders at all levels. Whether you're a seasoned competitor or just starting, taking the time to understand your horse's personality and preferences can make a remarkable difference in your performance.
Consistency in Training: Quality Over Quantity
In the fast-paced world of show jumping, riders often feel compelled to train for hours on end, believing that more training leads to better results. Alec challenges this notion, stating, "Consistency is vital, but it's not just about the number of training hours. Focus on the quality of your sessions, not just the quantity."
Alec recommends tailoring training sessions to suit each horse's needs and abilities. Instead of long, grueling sessions, he suggests breaking training into shorter, focused segments that address specific areas for improvement. This approach helps prevent burnout and keeps both horse and rider engaged and motivated.
Proper Conditioning and Fitness
Show jumping demands peak physical condition from both the rider and the horse. Alec stresses the importance of proper conditioning, saying, "A fit and healthy horse can perform at its best, and the same goes for the rider. Regular exercise and conditioning routines are essential to build strength, stamina, and overall performance."
Alec advises riders to work closely with equine veterinarians and trainers to develop personalized fitness plans for their horses. Additionally, he recommends incorporating cross-training exercises to keep horses mentally and physically stimulated.
Mental Preparedness: Visualization and Focus
"Show jumping is not only a physical sport but also a mental one," Alec shares. He encourages riders to practice visualization techniques and develop a focused mindset before entering the arena. "Visualize your success, envision the perfect jump, and believe in yourself and your horse. Positive mental preparedness can make all the difference when facing challenging courses."
Alec's emphasis on mental preparedness highlights the importance of mental fortitude and confidence in the competitive world of show jumping.
Embrace Failure and Learn from It
Even the most accomplished riders face setbacks and failures. Alec advises riders not to be discouraged by mistakes but to embrace them as opportunities for growth. He states, "Failure is a part of any sport, including show jumping. Learn from your mistakes, analyze what went wrong, and use that knowledge to improve."
By adopting a growth mindset, riders can transform setbacks into stepping stones towards success.
Final Thoughts
In the world of show jumping, success comes to those who combine skill, dedication, and an unbreakable bond with their equine partners. Alec Lawler's valuable insights provide a roadmap for riders aiming to stay competitive and achieve greatness in this thrilling sport. By building a strong bond with your horse, focusing on quality training and conditioning, preparing mentally, and embracing failure as a learning opportunity, you'll be well on your way to soaring over those jumps and reaching new heights in show jumping.
About Alec Lawler
Alec Lawler is a talented show jumping athlete and international business professional with experience in Europe and North America. He has competed at the highest international level in show jumping throughout North America and Europe, and has won numerous awards and accolades, including the National Grand Prix of Woodside in 2022. Alec founded Lawler Show Jumping LLC in 2019, where he creates strategic marketing plans to build brand awareness and selects, imports, develops, and sells dozens of horses annually.