Sam Jacobs on Why Early Entrepreneurs have a Better Chance at Success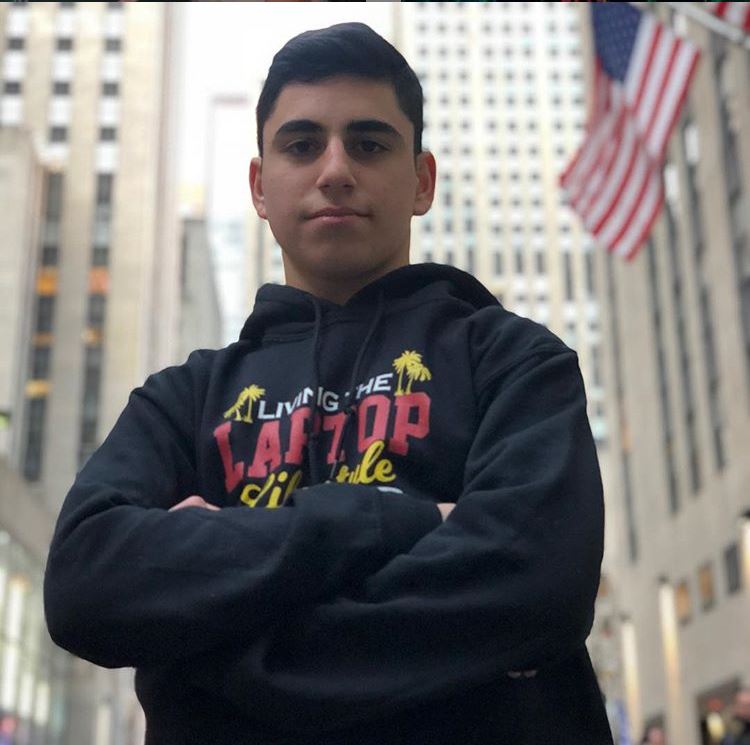 Millennials are digital natives, risk-takers and have no qualms in pursuing their passion, and that is what makes so many youngsters to follow their entrepreneurial dreams, early on. e-Commerce Entrepreneur and CEO Sam Jacobs is all of 18 and is leading the Drop-Shipping game with his obsession, speed and hard work. With 79.5K followers, the young Instagrammer has made over $1.5 Million through his three e-commerce websites in less than one year's time. He's used social media in creating a loyal base of customers as well as budding entrepreneurs who want to follow his footprints.
Twenties or even early, as is the case with Sam Jacobs, is the right time to adopt the new technologies. Early entrepreneurs have an edge over their olden counterparts in learning new tools, adopting new platforms much more faster. They are open to exploring new avenues and experimenting with newer ways of generating more business.
In Sam Jacobs words, early entrepreneurs are people who see themselves as 'Future Successes'. They set the self-doubt and doubters aside. At very initial stages of their entrepreneurial journey they learn that their everyday 'Hard-Smart Work' will pay off and success is bound to follow. Sam's plunge in entrepreneurship was not without doubters, however, he had his goals clear and effort just in place.
As per Sam, early movers have better success rate as they can devote their 100%. Millennials have the potential to change their life by breaking through their past and aiming for the next level. The zeal to live a lifestyle of their choice and be their own boss is key driver for young entrepreneurs. Sam is an advocate of giving 'All In' to succeed at what you do and states, "Day by day coming and going, and whether or not you are using every second of it will decide how the rest of your life will look like."
Entrepreneurship is exciting, however, it has its own set of ups and downs. The risk-taking ability of millennials gives them an upper hand to benefit from risk-reward aspects of business. Perseverance and passion are other two traits that help early entrepreneurs stick to their plan and succeed eventually.
Early entrepreneurs are growth hackers and want to see results soon. They do not hesitate to learn the tricks of the trade from people who've been there and done well. These people are open to learning and take lessons from failures of others, without burning their own capital with 'trial and error'. Energy and enthusiasm is another factor that makes young entrepreneurs achieve success. "Work till your results speak for themselves," sums up Sam who's worked tirelessly till 4am on most nights early in his entrepreneurial stint.
Lastly, gone are the days when businesses were run solely with the purpose to earn money. Today entrepreneurs want to make an impact on the world around them and that's what makes them successful as the run up is not for money, but for real-world problem solving.
Why Kareem Hassan believes self-employment is the key to true freedom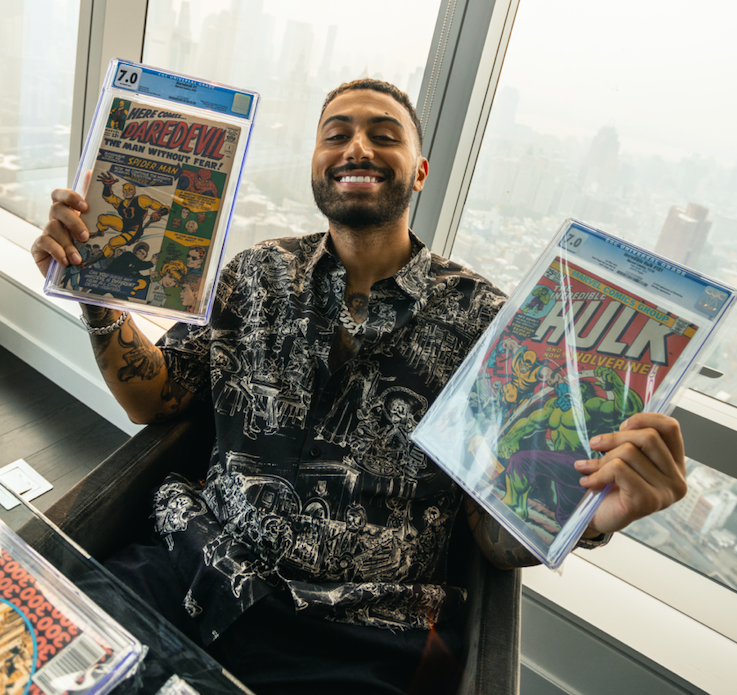 To those working a 9-to-5, self-employment often presents itself as a daunting choice; there is a considerable risk involved but, at the same time, a lot of freedom to be enjoyed. On the other hand, freelancers and entrepreneurs also have to deal with 'clients from hell' at times, making them question whether self-employment was the right choice. According to Kareem Hassan, whatever be your view of being your own boss, you cannot deny the freedom that comes along with it. Here, he explains why he believes self-employment is the key to true freedom.
Kareem Hassan runs a 3D printing service and trades collectibles, which have catapulted him into immeasurable success. From early on, Kareem knew that he wanted to be his own boss; he wasn't cut out for the 9-to-5 grind. Fueled by his passion for entrepreneurship, he began working to create a business where he could truly love and enjoy what he does.
True success to Kareem means freedom, both financial and time. It also means the freedom to be able to share your knowledge with others and to do what you want, when you want. In addition to running his business, Kareem Hassan has also ventured into creating digital art and investing in NFTs. He says that all this would not have been possible had he been working a regular 9-to-5. Instead, he would be stuck doing the same tasks with minimal returns and an even lower growth ceiling.
Another reason why Kareem Hassan vouches for self-employment is that it enables you to retire early. According to Hassan, being your own boss gives you the freedom to stop when you think you've accumulated enough wealth and secured enough investments. Once you achieve what you want and have your financial future secured, you can retire from work and pursue anything you want in life.
When he first got started, Kareem Hassan was not sure where this journey would lead him, but he had a firm conviction to see it to the end. He dropped out of college after two years to take care of his family. He began by investing the little he had in collectibles like comic books, rare items, trading cards, and toys. Seeing an opportunity when the popularity of comic books regained momentum in pop culture, Kareem jumped at it and established his business.
According to Kareem, besides success, freedom is the greatest thing about self-employment. Your time is your most valuable asset, and having time freedom is like having a blank canvas; you can fill it with anything you want and create magic. Knowing this, Kareem Hassan says that he wouldn't trade that freedom for anything. He also points out that self-employment lets you choose the people you surround yourself with and create diverse networks.
Even as he explains these benefits, Kareem Hassan cautions people against assuming that self-employment is the easy way out. In fact, the entrepreneurial journey can be one of the toughest roads to travel, but it is also worth every sleepless night. Moreover, working at something you are passionate about gives you a broader view of everything, making it easier to navigate these challenges.
Despite the challenges of entrepreneurship, Kareem Hassan says that being your own boss is so much better than working for someone else. "When done right, self-employment allows you to live your dream life," he concludes.