Saydulla Madaminov – Life of a veteran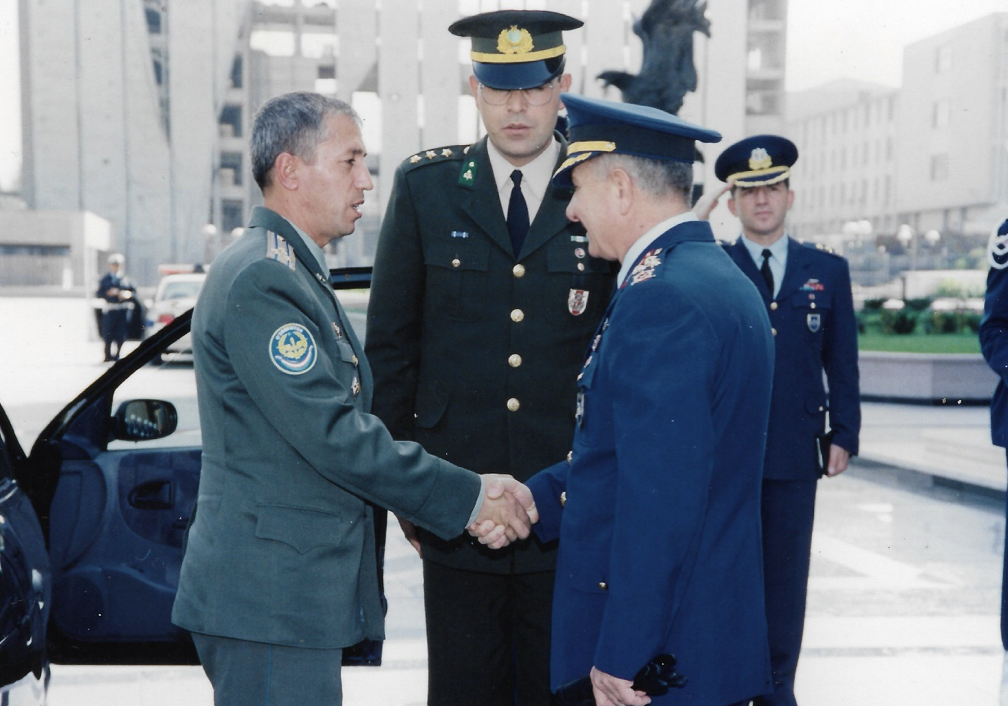 The 4th Commander of Uzbekistan Air and Air Defence Forces, a 3rd, 2nd, 1st class of military pilot with a 'Pilot Sniper' badge, a squadron leader, serving as the Commander of the 735th Aviation Regiment, or doing international visits as Commander of the Uzbek Air Force to Turkey, US, Russia, UK, and Italy, Colonel Madaminov has it all have the title of a veteran. He has experienced the scent of what the Air Force Mission truly circumscribes. 
Saydulla Abdukuddusovich Madaminov is a retired colonel of Uzbekistan who also served as the 4th commander of Uzbekistan Air and Air Defence Forces from 2001 to 2003.
 Born to be in the Air Force
Saydullah Madaminov was born in 1957, in Osh, Kirghiz SSR. His career, life, and battles have set a list of achievements and have made him an inspirational role model for generations to come in the Air Force. 
He received his education from Yeisk Higher Military Aviation Institute (EVVAUL) from 1974 to 1978. He was sent to the Transbaikal Military District upon graduation, where he joined the 23rd Air Army, first at Step and then at Dzhida in 1980. In 1982, he was promoted to flight commander. In 1983, he got transferred to Brand Airbase in East Germany to join the GSFG. By 1987, he rose to become a squadron leader.
Undeniable contributions 
Saydullah earned an additional military degree from the Gagarin Air Force Academy in Monino from 1988 to mid-1991. After successfully acquiring his second tertiary degree. Saydullah, as a powerful force, didn't stop there; there was still more to come for him. He then continued his Soviet Military Service at the Turkestan Military District. Then came the summer of 1991, when he arrived at the Khanabad Air Base and became the Chief of staff and the First Deputy to the Commander of the 735th Aviation Regiment. After the collapse of the USSR, by 1993, the Soviet Military Authority went downhill in Uzbekistan, ultimately leading to the appointment of Saydullah as the Commander of the 735th aviation regiment, which in August of 1995 was re-named the 60th Aviation Regiment of the then newly formed Uzbek Air Defence Forces. The freshly established Uzbek military was re-arranged. Khanabad Air Base became the most extensive air force base in the country.
Cementing the legacy
The mid-90s saw the emergence of the Tajik Civil War, which embroiled the Uzbek Air Force; Colonel Madaminov successfully carried out over 120 sorties targeting the Islamic extremist. Then in the late 90s, he participated in military operations, successfully neutralizing the IMU fighters who had taken over some mountainous areas in the northern Surxondaryo and launched an incursion into the Batken and Osh regions of Kyrgyzstan.
In March 1999, the Ministry of Defense transferred Saydulla to the capital Tashkent, where he was promoted to the Deputy Commander of the Uzbek Air and Air Defence Forces. In October 2001, by decree of President Islam Karimov, Colonel Madaminov was appointed the Commander of the Uzbekistan Air and Air Defence Forces. He executed that role until late 2003. After that, his journey as a senior military advisor and inspector for the Ministry of Defense of Uzbekistan began. Saydullah retired from the Military in August 2007. 
Colonel Saydulla had received Medal "For Distinction in Military Service" and "Jasorat." He received the "Shon-Sharaf Order," or The Order of Glory, for his devotion and courage in defending the country and strengthening Uzbekistan's defense and national security. 
Throughout his career, he has mastered aircraft including L-29, L-39, MiG-15, MiG-17, MiG-23, Su-7, Su-17, Su-24, An-26, and Yak-42. He has taken 10,274 flights and spent total flight hours of 4072 during military service and 770 in commercial aviation.
Legacy Continues
After retiring from the military, Saydulla turned to civil aviation. He worked as a Yak 42 Captain for Tulpar Air from 2011 and 2013. Initially, he was located in Kazan but later relocated to Vnukovo Airport in Moscow. Before fully retiring from all aviation work and moving back to Uzbekistan, Saydullah became the Deputy Head of Gosaviandzor for the North Caucasian Federal District in 2014. He worked from the Mineralnye Vody Airport and held that position until late 2021. 
E-Commerce Newcomer Temu Seeks to Democratize Shopping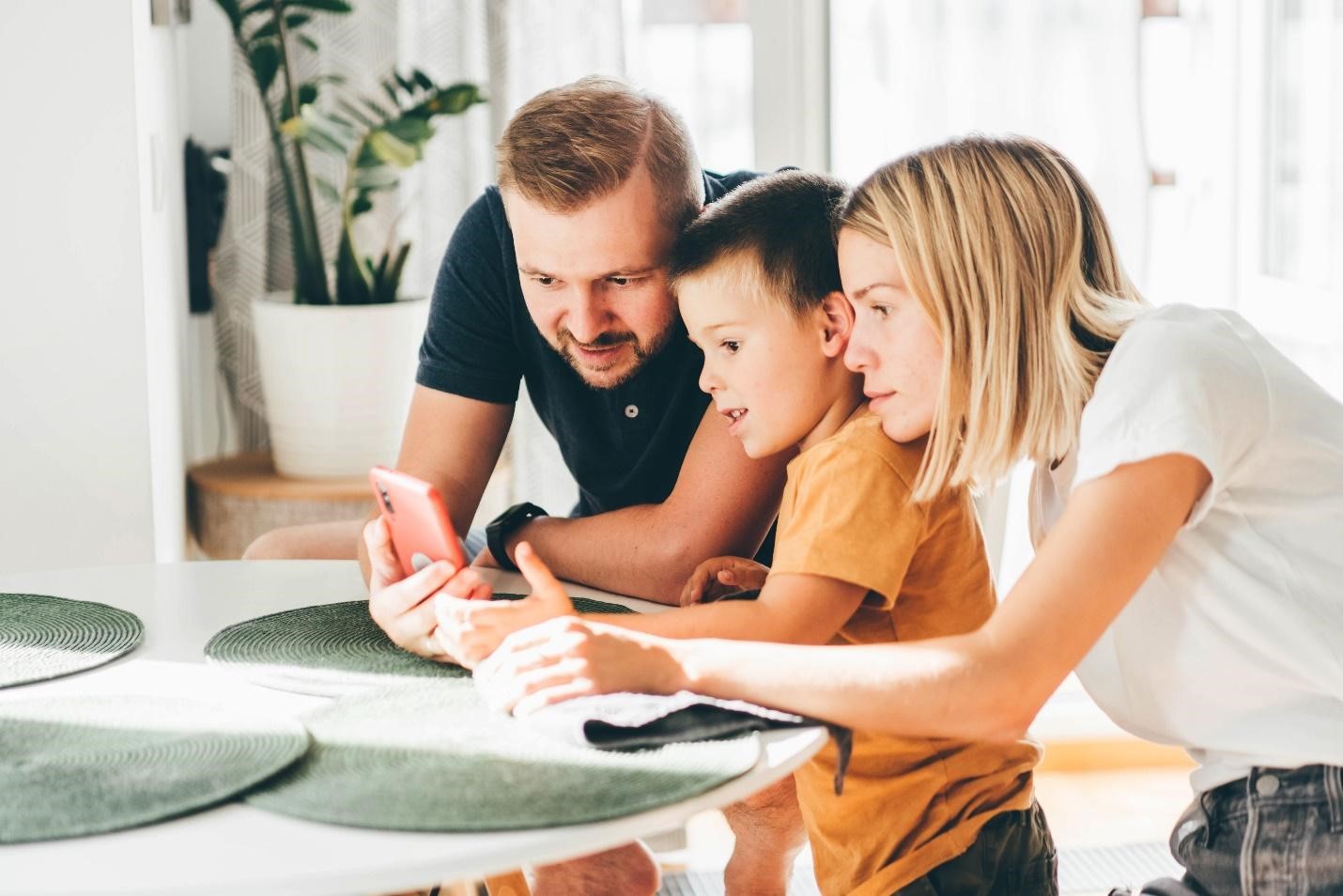 Online marketplace Temu aims to redefine shopping and democratize access to affordable and high-quality global products and experiences for every American.
Americans are in for a new shopping experience with the arrival of Temu, a new online marketplace that offers fresh and exciting products across different categories for every lifestyle, hobby, or occasion.
With thousands of new products added daily, Temu will feature a wide range of products at competitive prices from fashion to jewelry, beauty and health, home décor and electronics, and more. Customers can browse a personalized selection of these categories from the app and checkout in a few taps. Exclusive deals, discounts, and vouchers are also widely available and updated daily across the platform.
Launched in September 2022, Temu is the latest addition to a host of successful e-commerce retailers such as Amazon, eBay, Etsy, and Shein. With the mission of making global products more accessible, and with the challenging presence of an unprecedented economic slowdown in mind for its consumers, the cross-border e-commerce platform aims to empower buyers in their shopping choices, giving them more ways to improve their quality of life.
The shopping site makes its entry into the American market by positioning itself as every American's go-to destination for all things shopping. Expanding consumer choice in a crowded e-commerce marketplace is among its top priorities. By democratizing high-quality shopping, Temu allows shoppers to enjoy affordable access to the comforts and conveniences of life. 
With only two weeks in operation, the e-commerce site is already being touted as a potential major competitor to e-commerce giants because of its affordable price points and easy, stress-free shopping experience. The Temu app topped the shopping app category on Sept. 17 on the Google Play Store, an early indication of its popularity with consumers.
By drawing on its extensive global supply chain and technology, Temu allows its customers to experience new and exciting products at a much lower price compared to other e-commerce platforms. All products are sourced from a network of top-notch global suppliers cultivated by Temu's sister company, Pinduoduo. Both companies operate under Nasdaq-listed PDD, which has built up an e-commerce following of close to 900 million active buyers. Pinduoduo works with more than 11 million merchants globally and processed over 61 billion orders in 2021 alone.
"We are fortunate to have access to deep expertise in product sourcing and execution through our sister company," a Temu spokesperson said in a release. "This stands us in good stead to deliver an unparalleled shopping experience to our customers."