Sheriff Ric Bradshaw Recognizes Heroic Officers and Public During the Annual PBSO Awards Ceremony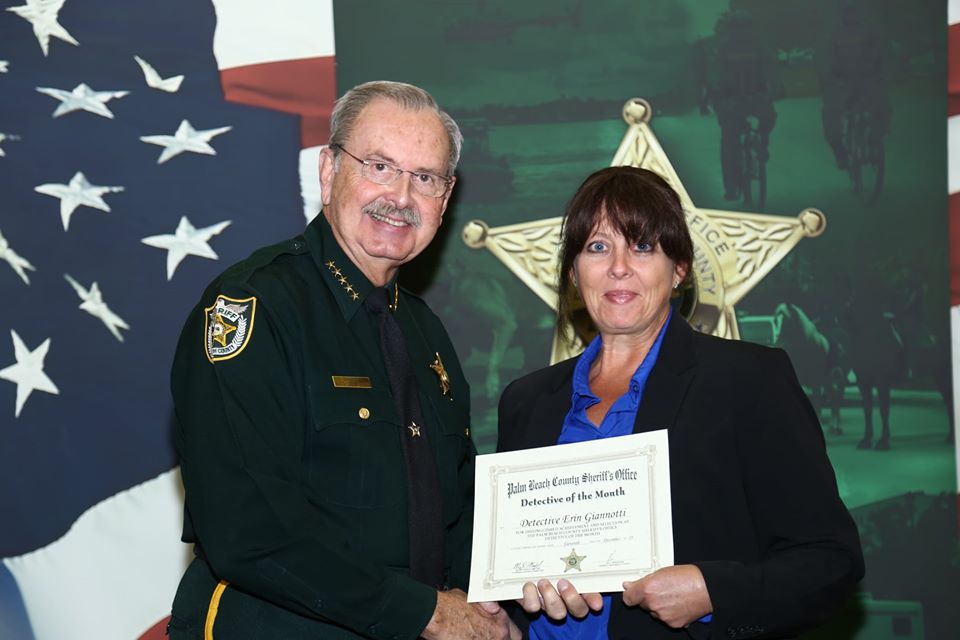 Sheriff Ric Bradshaw and the Palm Beach Sheriff's Office (PBSO) recognized the many men and women who courageously serve the residents of Palm Beach County during the Annual PBSO Awards Ceremony.
The Palm Beach Sheriff's Office held the annual awards ceremony at the Palm Beach County Convention Center in West Palm Beach. The awards are to honor deputies, volunteers, and civilians to recognize their efforts at helping citizens of Palm Beach County.
Sheriff Bradshaw congratulated the best of the best, including the general public, who have done outstanding things and to honor and thank PBSO employees for doing a good job and paying attention to the community to make sure everyone is safe.
Bradshaw also congratulated Det. Erin Giannotti as Investigator of the month for Special Investigations and Financial Crimes.
Det. Giannotti investigated exploitation of the elderly case in which a bookkeeper allegedly wrote checks to herself from the victim's account without consent. The victim is legally blind, and the suspect used this to exploit the victim. Det. Giannotti gathered financial and medical documentation needed to prove the case.
The medical records showed that the victim was legally blind, but did not suffer from memory loss and did not forget that she gave consent as the suspect claimed.
The suspect stole $88,443 from the victim, who was a vulnerable adult on a fixed income. The suspect was arrested and charged with a first-degree felony.
Det. Giannotti successfully investigated this case while handling a large caseload of other complicated financial crimes.
To learn more about the PBSO, follow them on Facebook and Twitter.
Brilliant Artist and Activist, Hillary Raimo Captures the Essence of our Social Climate in her latest piece entitled "Apparition"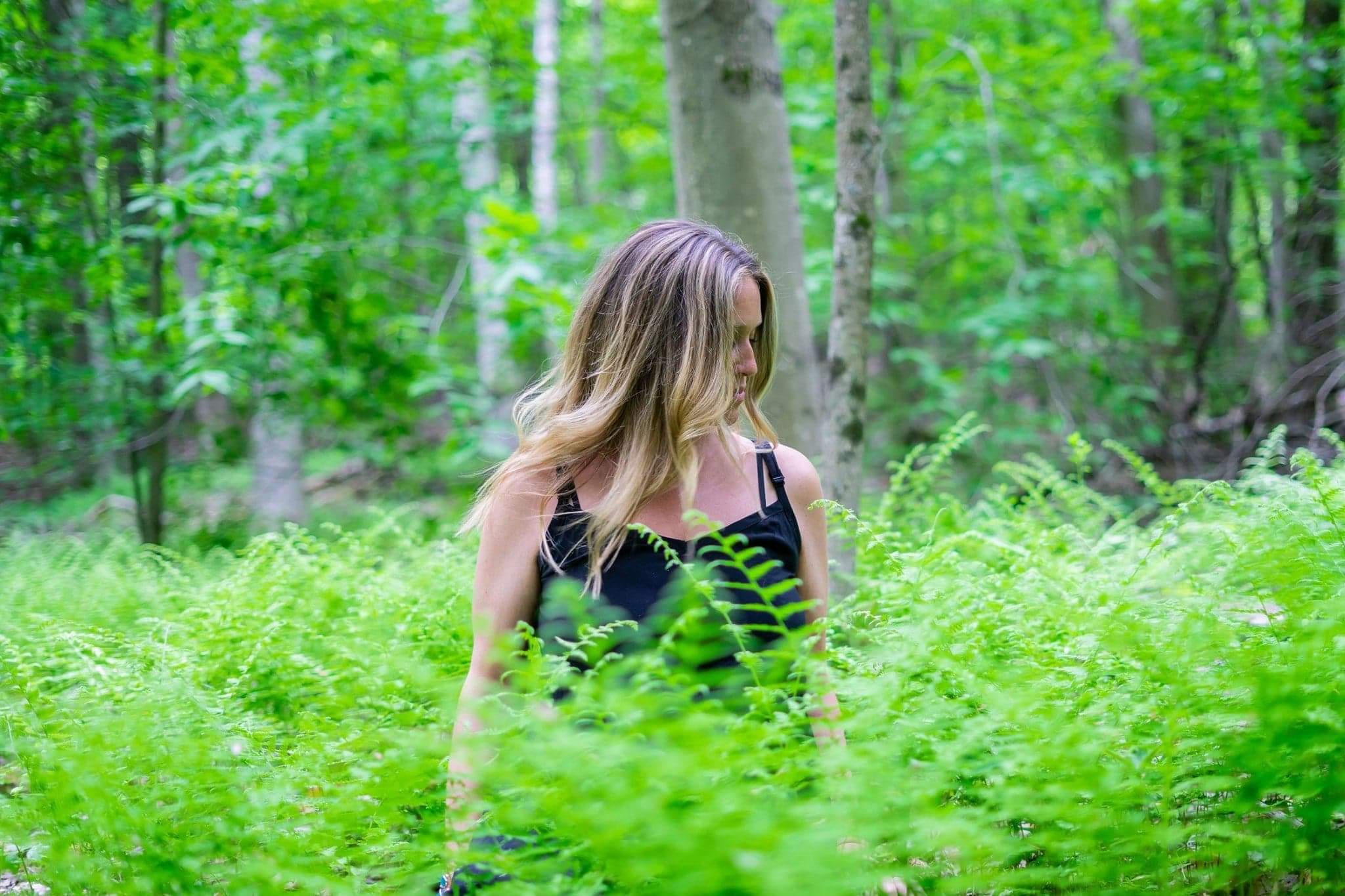 "Hillary has a brilliant mind that is focused on healing and consciousness, and she is drawing together some of the most meaningful teachers and thinkers of our time." – Barbara Hand Clow, internationally acclaimed ceremonial teacher, author, and Mayan Calendar researcher.
Raised in part by her activist grandparents, who were Quakers, it would be natural to assume that Hillary Raimo would automatically have a sense of activism herself, and a curiosity for truth, running through her veins. And, after discovering the inner-being of a woman who is well on her way of becoming an artistic icon in her own right, it is clear to see that she is by all means a truth-seeker. Raimo is a breath of fresh air in that she is incredibly open-minded and finds value in all perspectives; compiling all information to form a true, educated opinion that she whole-heartedly calls her own. Raimo is not only a gifted artist, painter and photographer, but a businesswoman who is a licensed NYS real-estate and insurance agent, radio broadcaster, producer and writer. She has traveled the globe and has had the opportunity to immerse herself into ancient cultures and religions. She has accumulated a lifetime of experiences derived from many diverse civilizations, and people, and has wondrously added the countless number of perspectives into her various collections of art.
A recent luxury that Raimo has had the pleasure of experiencing is to work alongside Pulitzer Prize winning photographer Essdras M. Suarez. As she now opens up her schedule to collaborations, mentoring, commissions and curating Raimo's mentoring, partnered with her high-level business skills, will surely make her a valuable resource to many. As an already well-known artist in New York, Raimo's works have been featured in NYC galleries including the Salmagundi Club in Manhattan, the Spring Street Gallery in Saratoga and is regularly featured in the traveling exhibits of the Schenectady Photographic Society. Raimo, noticed and celebrated for her ability to translate a wide range of realities and issues of today's social climate, into beautiful works of art, has quickly become a highly sought-after artist, by collectors, and has inspired many up-and-coming artists.
And now, the esteemed honor, of being chosen as 1 of 25 women artists from NJ, NY and Pennsylvania whose work will be highlighted at "The Space Between: Questions of Place in Times of Uncertainty" for the Women's Caucus for Art New York Chapter (WCA NYC), has been given to Hillary Raimo.  The exhibit, held from September 5th – September 26th, in the Alfa Gallery in NJ, will be open as an all-media exhibition and was formed in an effort to build bridges between certain regions, focusing on women artists living in New Jersey, New York and Pennsylvania. A diverse female audience, was encouraged, in order to empower voices who are often suppressed. This unique display of art, that is a diversified assortment of work by women artists from a variety of backgrounds, will shed light on new viewpoints of the connection between female identity, circumstances and the environment, placing value on the foundation of space, in an ever-changing, uncertain climate where public skepticism has become an inherent concern. As this exhibit began with multiple ideas for themes, it ultimately was decided that "The Space Between" was the necessary choice to provide interesting interpretations of our current position and was juried by Jeanne Brasile, Director of the Walsh Gallery at Seton Hall University, South Orange, New Jersey.
As Hillary Raimo herself is quite open to all interpretations with a true appreciation of viewpoints far from her own, observers of her selected photograph, Apparition, are in for a true delight. Her eye for art is refreshing, captivating and inspiring. As her work is highlighted at this current exhibit it is important to note that the exhibition overall will allow audiences the opportunity to pinpoint patterns between women's circumstances and their surroundings on both an individual and a collective level. For those eager to learn more about Raimo, or collaborate with her, she is eager to help you get to the next level. With 20 years of guiding clients to a higher consciousness Raimo is the perfect guide to take you on your next meaningful journey! And, to follow her on her exciting journey, subscribe to #YinRadioTV.