Sleep Matters: What Apnea Studies Teach Us About Brain Health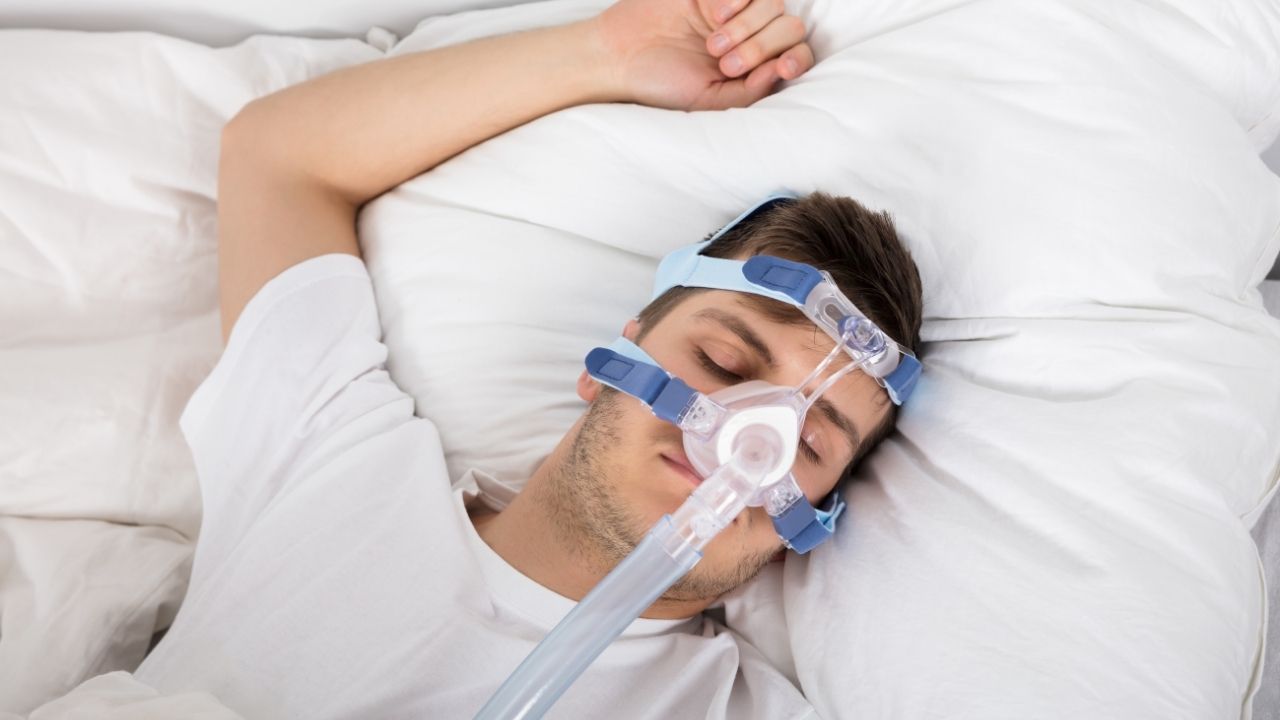 Do you ever wake up feeling tired? Have you been told that you snore? If so, you may have obstructive sleep apnea, one of the most common sleep disorders among adults. One of two major types of sleep apnea, obstructive apnea occurs when you stop breathing while asleep because something is blocking your airway, and it can be very dangerous to sufferers. And, interestingly, the impact of sleep apnea on health can be quite extensive. As recent studies of both obstructive and central sleep apnea demonstrate, the condition may be linked to memory problems and may even mimic Alzheimer's disease's impact on the brain.
Sleep Apnea: The Basics
We know that obstructive sleep apnea is very common among adults, but we don't have particularly good data on the condition, with estimates ranging from 9-38%. However, we do know that men, older adults, and overweight individuals are more likely to suffer from this form of sleep apnea.
Central sleep apnea, a form of the condition characterized by the failure of the brain to trigger breathing during sleep, is more commonly linked to other health conditions, ranging from congestive heart failure to various neurological diseases, and may occur at any age. For example, children with Angelman syndrome are prone to both central and obstructive sleep apnea, as are young people with Prader-Willi syndrome. 
Sleep And The Brain
Sleep is an important function of the brain, and our brain's activity changes immensely while we sleep. When we don't get enough sleep, or sleep poorly, though, the consequences extend far beyond simple fatigue. Given this, scientists studying the impact of sleep, or a lack thereof, on the brain have turned to obstructive sleep apnea patients as a sample group, and one thing they've discovered is that many people with obstructive sleep apnea demonstrate the same brain changes seen in Alzheimer's patients, despite the fact that they were never diagnosed with any form of dementia. 
Making Connections
Even before this study of sleep apnea patients, it was clear to researchers and doctors that Alzheimer's and other forms of dementia were closely linked to sleep, and particularly to circadian rhythm disorders. As recent brain research has shown, Alzheimer's patients often experience serious sleep disruption, which can cause them to get up and wander in the middle of the night and can complicate their care. Further research into the vulnerability of the primary circadian clock gene (Clk) to neurodegenerative disease is still underway.
Other Theories And Research Avenues
In addition to the research showing neurofibrillary tangles and beta-amyloid plaques in sleep apnea patients' brains, ongoing work seeks to understand why these develop in this patient set. One working hypothesis suggests that insufficient deep sleep among obstructive sleep apnea patients may interfere with the body's ability to clear beta-amyloid and other waste from the brain. Looking ahead, if researchers can determine why these patients develop plaques but do not develop dementia symptoms, this could offer valuable insights for the treatment of Alzheimer's disease and related disorders.
Patients often dismiss sleep apnea as snoring or as a condition that just makes them feel a little tired, but the more we learn about it, the more concerning the long-term effects of this condition become. Just as researchers are taking the condition seriously as a topic of study, then, patients must take its management serious to mitigate its medical consequences.
Savage Grow Plus Reviews – Natural Ingredients in Savage Grow Plus or Side Effects?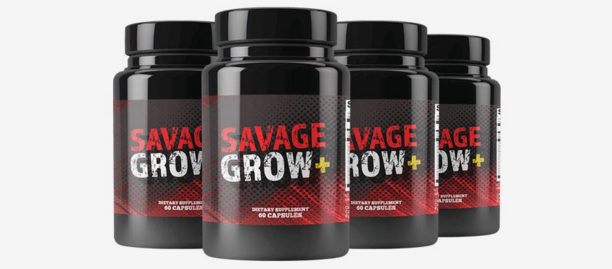 Health experts have finally created an amazing solution to help men improve their sexual health. They have named the product Savage Grow Plus because it gives savage results without causing any harmful impact. As we read through this review, we will learn more about this product and understand how it works.
Get Savage Grow Plus From Its Official Website For Only $49
Why Do Men Need Savage Grow Plus?
In the past, men used to have amazing sexual health to satisfy their female partners. However, with the passage of time, they stopped using some natural herbs and products that their bodies need. Many other factors also contributed to the consistent decline in men's sexual health, and soon they started facing a wide range of problems.
Today, every other man is suffering from some kind of sexual health issue and unable to satisfy their partner. This is causing relationship issues and affecting their confidence and other aspects of their lives. These problems include erectile dysfunction, premature ejaculation, and many other issues that affect their ability to attain and maintain erections.
To fight their problems and improve their sexual health, men often try various medicines and drugs in hopes of improving their sexual health. However, such products are often very harmful and result in serious consequences instead of making anything better. Even if they provide temporary results, those results are short-lived and gradually make things worse.
Under such circumstances, health experts have created Savage Grow Plus using only safe and effective ingredients that are free from any negative side-effects. They have ensured that nothing in the formula causes any kind of harm to the body, neither temporary nor in the long run. Savage Grow Plus is an ideal solution for men who wish to improve their sexual health.
Get Savage Grow Plus Today From Its Official Website
Who Can Use Savage Grow Plus
As evident from what we have already discussed, the product is exclusively for men who wish to improve their sexual health. Even if men aren't suffering from any health issue, they can still use this product to improve their sex drive and enjoy their sexual life even more. Only those with any serious health issue should avoid using the product without a doctor's permission.
What Does Savage Grow Plus Contain?
We have already discussed that all the ingredients are safe and natural. The experts behind the product have also revealed the ingredients to remove any doubts and develop consumer trust. They have assured the users that there is no secret hidden ingredient and product only contains what they have already revealed.
These ingredients are Hawthorn Extract, oat straw, Catuaba, Muira Puama, Vitamin B3, Vitamin E, Saw Palmetto, Damiana Leaf, and Cayenne. Every ingredient is first extracted from a safe and natural source, then mixed in the formula in calculated amounts to create this unique formula. People can ask their trustworthy health experts or do their own research to learn about these ingredients.
How to Use Savage Grow Plus?
Health experts believe that the supplements should be easy to use so that people can take out time to benefit from them despite their busy schedules. Savage Grow doesn't require any complicated process, and people just have to consume the product daily as needed. There is no need to compromise on a diet or do an excessive workout. A moderately healthy lifestyle can enhance the results of this product.
Buy Number 1 Male Enhancement Formula of 2021 Here
How Does Savage Grow Plus Work?
To understand how the product works, it is necessary to first learn why men suffer from problems such as weak erections. Of course, there can be many different causes and factors, but we will focus on the common ones here. One common cause of weak erections is the poor flow of blood to the men's genitals, because of which men do not get sexually aroused properly.
Many reasons can contribute to poor blood flow, but in most cases, some changes in diet and right products can improve the blood flow and help men attain stronger erections that last longer. This is exactly the purpose of this product. Savage Grow Plus gets absorbed in the body and provides the body with some essential ingredients that boost the blood flow within no time.
Apart from improving blood flow, Savage Grow Plus also boosts metabolism, energy levels, testosterone levels, and libido in the body. All these things contribute to a better and healthier life and improved sexual health. The users also report an overall positive impact on their physical as well as mental health after using this product. Here is a short summary of all its benefits:
Improved blood flow throughout the body

Stronger, harder, and longer erections than ever

Boost in virility, stamina, and power.

Higher testosterone levels.

Higher libido and energy levels

Increased and improved sex-drive and desire.
Where and How to Buy Savage Grow Plus?
Since Savage Grow Plus is a safe and natural product, there is no need for any prescription to get it. People can simply order it online and get it delivered to their doorstep within no time. It is only available on the official website so that people can stay safe from scams and fake products that may imitate the name. Hence, people must buy only from the official site.
The price of one bottle is just $69 at the moment. Although this is a highly affordable price, people can get further discounts for buying in bulk. For instance, anyone who orders three bottles at a time will get each bottle for $59. Similarly, anyone who orders six bottles will get each for $49. In other words, the more people buy, the more money they can save. People can also benefit from the money-back guarantee which means that if they aren't satisfied with the results, they can return the product and get their money back.
Final Verdict on Savage Grow Plus Reviews
We can finally conclude that Savage Grow Plus is an ideal solution for all those men who wish to improve their sexual health without facing any negative consequences. People should hurry up and place their orders before the prices rise. They can visit the website today and get their product. Visit Official Savage Grow Plus Website Here