Can't Breathe When Asleep? What You Need To Know about Sleep Apnea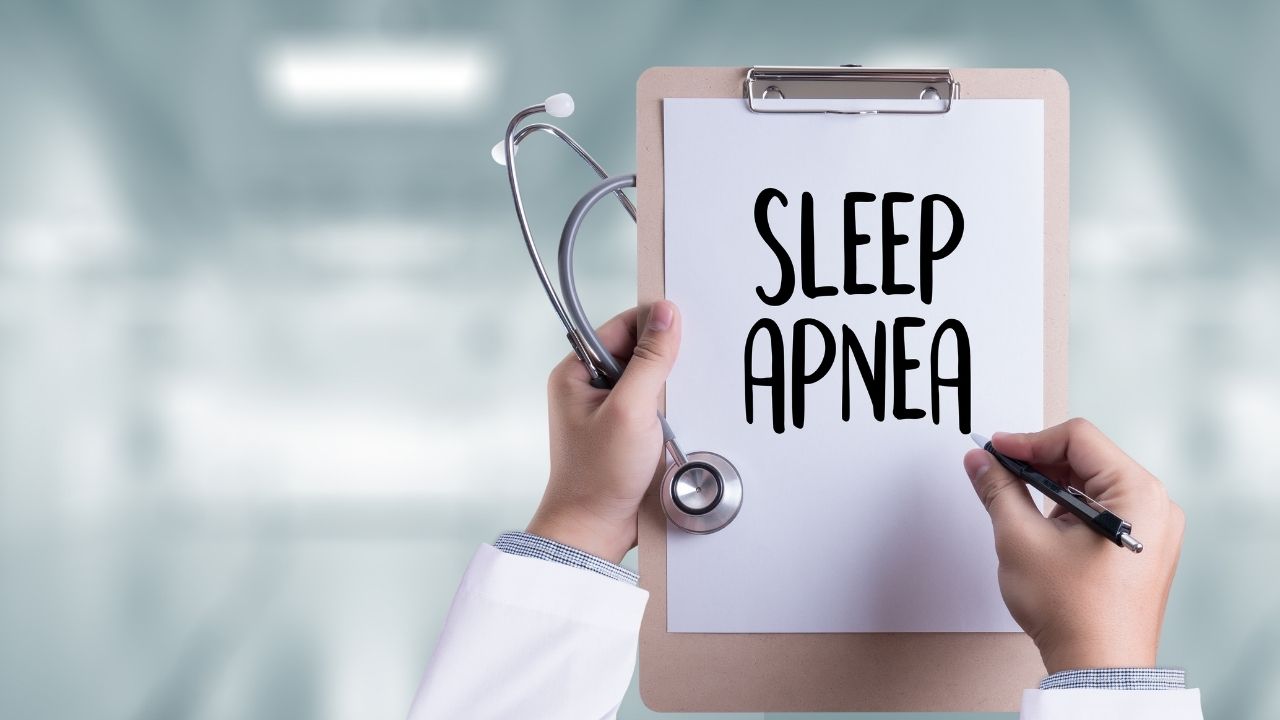 Restlessness during sleep or waking up multiple times at night could be a sign of an underlying serious sleep disorder. If you find yourself tired even after a full night's sleep or if your partner complains about your loud snoring while you are asleep, then this could be due to sleep apnea.
Sleep apnea is a potentially life-threatening health condition where a person suddenly stops breathing for a few seconds during sleep. It is important to have yourself evaluated by a sleep apnea specialist if you suffer such symptoms and this is more often noticed by your sleep partner.  Obstructive sleep apnea (OSA) increases the risk of high blood pressure while also putting you at risk of heart attacks, arrhythmias (irregular heartbeats), stroke and other cardiovascular diseases. 
What is sleep apnea?
Sleep apnea is a disorder caused by collapse or closure of your airway where breathing is repeatedly interrupted during sleep. This interruption can occur from anywhere between 5 to over 100 times in an hour! The pauses in breathing can last between 10 to 20 seconds, and sometimes as long as more than a minute. During sleep apnea, when you stop breathing, no oxygen enters the lungs, causing a drop in the level of oxygen in the blood. This leads to reduced blood oxygen supply to your brain, heart and other vital organs.
Sleep becomes disturbed in patients with sleep apnea which means that they do not get the deep restorative sleep which is needed for mental alertness and clear memory for a productive next day. Abnormal sleep patterns arise, consisting of frequent long pauses in breathing where the patient suddenly goes silent for a while, followed by a sudden loud gasping, choking or snorting episode when they start to breathe again. This becomes a vicious cycle night after night for prolonged periods, sometimes many years before the patient finally decides to seek medical help for his sleep problems. Sleep apnea needs medical intervention as it leads to many health problems and could even be fatal, leading to sudden death during one's sleep. A person with the condition may not be aware, but anyone sleeping beside him or her can easily recognise the worrying symptoms of sleep apnea.  If your partner suspects you are a victim of sleep apnea, then you should consult an ENT specialist without delay.
What are the types of sleep apnea?
The most common is obstructive sleep apnea (OSA). During this condition, the inflow and outflow of air from the nose is blocked due to throat muscles relaxing and collapsing inwards while sleeping. This will result in loud snoring with recurrent pauses in breathing, night-time waking and gasping or snorting episodes. Another condition is central sleep apnea where the central nervous system is involved. In central sleep apnea, the brain temporarily stops signalling the muscles responsible for breathing to continue. Some patients may suffer from mixed sleep apnea which is a rare combination of both central and obstructive sleep apnea.
What are the causes of sleep apnea?
There could be many reasons for obstructive sleep apnea. Individuals who are overweight tend to have excess fatty tissue deposited just outside the throat. This causes the pressure on the inside of the throat to increase, especially when lying flat during sleep, causing the airway to collapse and close off. In addition, throat muscles can relax even further due to alcohol or medication use prior to sleep, worsening the airway obstruction. Presence of nasal obstruction from nasal allergies or deviated nasal septum, or enlarged tonsils or jaw deformities may also obstruct the airway. Asthma patients and smokers have a higher chance of sleep apnea. This condition is more common in males than women and it increases with age, although this condition may occur at any age.
What are the symptoms of obstructive sleep apnea?
The initial signs are complaints by your partner of loud snoring. Other signs to look out for include:
Headaches in the morning

Fatigue and tiredness throughout the day

Memory loss

Difficulty focusing or concentrating on the task at hand

Sore throat

Dry mouth

Mood and behavioural changes like irritability and bad temper
What are the health problems associated with obstructive sleep apnea?
In addition to impacting your quality of life, this condition can lead to the following health problems:
Hypertension (high blood pressure)

Heart attacks

Stroke

Depression

Dementia

Type II Diabetes

Irregular heartbeat (arrhythmias)
Early treatment can minimise the risk of developing heart attacks and strokes as complications of untreated sleep apnea.
How is obstructive sleep apnea diagnosed?
As there are many reasons why an individual might have sleep disturbances, it is not always easy for your family doctor to suspect that you have sleep apnea. A referral is usually made to an ENT doctor to examine the airway for signs of nose or throat narrowing. Taking your sleep partner along can be helpful as he or she will be able to give an insight on your breathing pattern while asleep and snoring episodes.
Your ENT sleep specialist will take a detailed medical history and perform a physical examination of your nose and throat. Your blood pressure and Body Mass Index (BMI) may also be checked. Additional tests like sleep studies may be needed to confirm the diagnosis.
Polysomnography is a sleep study where your heart, lung and brain activity patterns are measured and oxygen levels monitored while you sleep. Nowadays, most patients usually undergo a home sleep study with a portable device. This used to be done as a hospital-warded procedure where you might have to have yourself monitored all night but a home sleep study can now reliably provide enough good quality sleep data to accurately diagnose and detect sleep apnea.
What is the treatment for obstructive sleep apnea?
First and foremost, your ENT doctor will advise on lifestyle modifications. These include losing weight if you are obese, through a diet and regular exercise regimen. Avoiding alcohol and smoking especially prior to bedtime is strongly recommended. Nasal sprays and antihistamines may be prescribed if you have a blocked nose. If sleep apnea persists even after these measures, then personalised treatment measures will be considered to keep the airways open, with a thorough discussion about CPAP, surgery or a special mouthguard.
In CPAP or continuous positive airway pressure, a special machine delivers pressurised air through the nose and mouth via a fitted mask while the individual is sleeping. These devices help to keep the upper airway passages open while air is continuously pumped in. This prevents the symptoms of snoring and sleep apnea. This is the most widely used method to treat obstructive sleep apnea, but it may not suit everyone. Some people find it uncomfortable and may not attain the right fit. It is important to try different nasal  or face masks to find the right fit. Talk to your ENT doctor to check on what suits you the best.
Alternatives to CPAP machines are oral devices or mouthpieces which help to keep the throat open during mild to moderate conditions. Some devices hold the tongue in a different position. Nasal pillow masks are another option if you feel claustrophobic in masks that cover the entire face. Close follow-up helps to achieve successful treatment in patients with obstructive sleep apnea.
If none of these conservative methods work, then your sleep apnea specialist will suggest surgery where excess throat tissue will be removed in a procedure called Uvulopalatopharyngoplasty (UPPP). For very severe cases, upper airway stimulation is another method where an impulse generator detects breathing patterns and controls tongue movement but this is rarely used in clinical practice.
There are many treatment options for obstructive sleep apnea. What is important is to meet an experienced ENT physician without delay and discuss a treatment plan if you are diagnosed with sleep apnea. Dr. Annabelle Leong specialises in treating sleep apnea in Singapore and is a great ENT doctor to visit if you are suffering from sleep apnea.
The Most Compatible Solution to the Human Body from Turkish Scientists for Joint Pains Warned by The World Health Organization!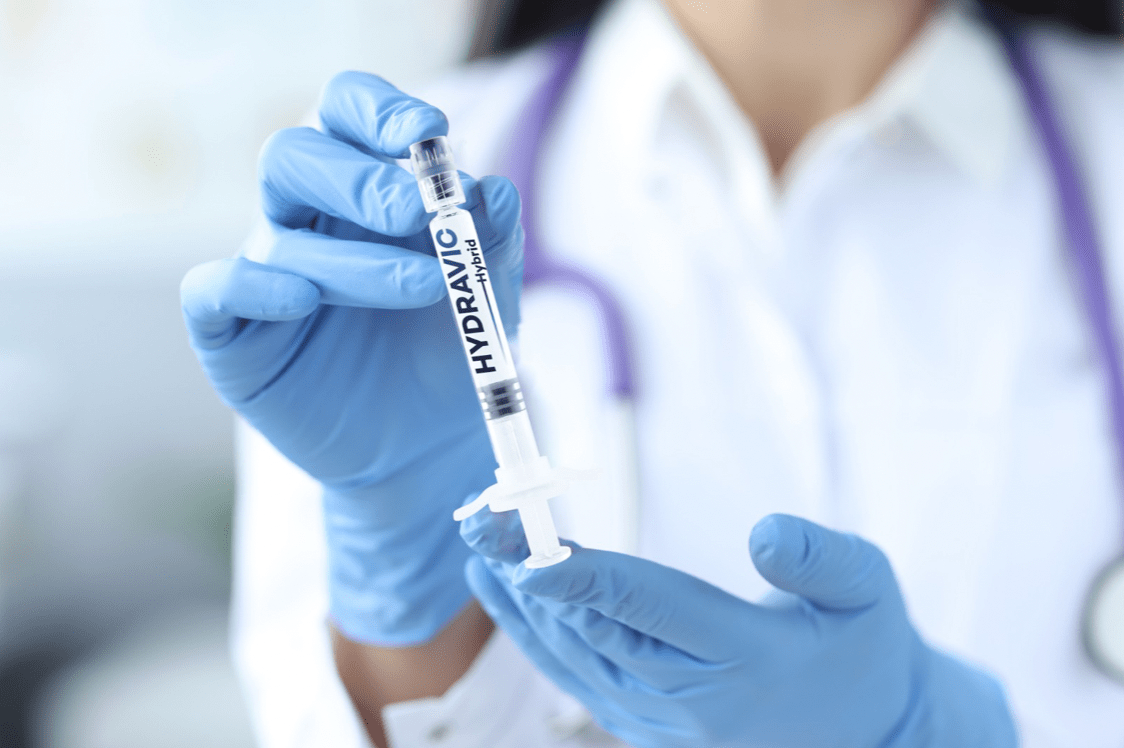 Degeneration of the joints significantly complicates daily life.
The World Health Organization (WHO) predicts that by 2050, 130 million people worldwide will suffer from joint pain and osteoarthritis. According to the World Health Organization, by 2050, 40 million people will lose function due to osteoarthritis.
The USA is the country with the highest prevalence of osteoarthritis in the world. More than half (18.7 million people) of adults with osteoarthritis in the United States are of working age (18-64 years). For this reason, osteoarthritis also causes a significant loss of workforce.
Against joint pain and osteoarthritis Scientists have made an important discovery. Developed with hybrid technology, HYDRAVIC received full marks from health authorities.
Developed with hybrid technology and minimizing the wear on cartilage, HYDRAVIC prevents patients from complaining of pain for up to 6-8 months. Turkish scientists who developed HYDRAVIC state that patient complaints will decrease significantly.
IMPORTANT INVENTION FROM SCIENTISTS
Against joint pain and osteoarthritis, which the world is looking for a cure for, scientists have made an innovative development in intra-articular fluids. Turkish scientists have developed an intra-articular injection with the most compatible gel form with the hybrid production technology. The product, which was launched under the HYDRAVIC brand, attracts great attention all over the world.
Developed with hybrid technology and minimizing the wear on cartilage, HYDRAVIC prevents patients from complaining of pain for up to 6-8 months. Turkish scientists who developed HYDRAVIC state that patient complaints will decrease significantly.
HYDRAVIC IS VERY CLOSE TO THE HYALURONIC ACID STRUCTURE IN THE BODY
HYDRAVIC, one of the first intra-articular injections with hybrid production technology in Turkey, stands out with its patient satisfaction. Stating that HYDRAVIC minimizes the wear on the cartilage and slows down the pressure created by the body on the cartilage, Prof. Dr. Serdar Sezer said, "HYDRAVIC was developed with inspiration from the complex structure of hyaluronic acid in the body. Patient satisfaction is quite good. Hybrid technology is a system that has been applied for the first time in Turkey, like its examples in the world. HYDRAVIC prevents patients from complaining of pain for up to 6-8 months." 
WHAT MAKES HYDRAVIC DIFFERENT IS THE DIFFERENCE OF ITS TECHNOLOGY!
Drawing attention to the importance of hybrid technology used in the production of HYDRAVIC, Professor Serdar Sezer "One of the features of hybrid technology is that it creates a triggering effect for the product to produce hyaluronic acid while being excreted from the body. This has been demonstrated in in-vitro and in-vivo experiments. Clinical long-term responses are very good. In our studies while developing these products, we have observed studies that have a longer duration of action with our innovative approach that repeats the results proven in the world. After its effectiveness has been proven, we are happy to introduce such a product to the market in the injection market, where we are one of the leading manufacturers in the field. We apply similar approaches across all our product models." uses expressions.
Stating that they minimize the pain experienced by the patients during the injection, Professor Sezer said, "What makes HYDRAVIC different from other products is its technology. It is a product that does not make the patient feel very low or no pain during the injection and relieves the patient's pain in a short time. In this technology, in addition to the molecular interaction, post-injection pain and swelling, etc., due to the production of the product in aseptic technical infrastructure. We minimize such complaints as possible."
EUROPE'S LARGEST MEDICINE AND MEDICAL DEVICE R&D CENTER IS ESTABLISHED
Stating that Europe's largest pharmaceutical and medical device R&D Center in the field of biomaterials was established in Turkey, Professor Sezer said, "To produce these kinds of products, the well-equipped infrastructures are required very serious costs. Many companies do not want to invest in such product groups, which have high infrastructure costs and are difficult to produce. With the new legislation, the costs increase significantly. We reach an annual capacity of 5.4 million units in 2023 in the HYDRAVIC production line, where we have achieved great success in the medical market." he said.