Small Caps are Fueling the Growth of the Cannabis Industry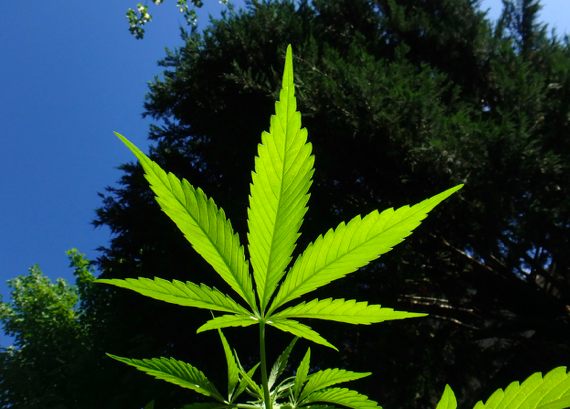 Investors should watch out for these three cannabis stocks in the coming weeks, for better or worse. CannTrust Holdings (TSX:TRST) might get delisted from the Toronto Stock Exchange and OrganiGram Holdings (NASDAQ:OGI) is trying a bounce back with some positive results. Meanwhile, in the US, Veritas Farms Inc. (OTC:VFRM) posted an impressive growth in quarterly results.
CannTrust might be delisted from the Toronto Stock Exchange
The Toronto Stock Exchange has formally informed CannTrust Holdings Inc. (TSX:TRST) that it is currently reviewing the company's eligibility to list its common shares due to its failure to file audited financial statements as of December 31, 2018. That includes the interim financial statements for the first, second and third quarters of 2019.
The Toronto Stock Exchange notice is a warning, stating: "If the Company is unable to remedy these defaults by March 25, 2020, the Company's securities will be delisted 30 days after that date."
In August, CannTrust issued a statement following Health Canada's decision to suspend its crop licenses, indicating that it would review and possibly publish updates on previous disclosures. This has not yet been done.
Health Canada had suspended CannTrust's licenses following the discovery that the company had been growing unlicensed cannabis at its facilities in Ontario. The situation has resulted in a cascade of consequences, including the replacement of the CEO, the suspension of its sales and product processing license, class action lawsuits and an order to destroy more than $56.4 million (CA$75 million) worth of inventory. Since April, the company's stock has lost more than 90% of its value.
OrganiGram Holdings scores points on its own scale
This Canadian cannabis grower is slowly gaining ground on a small scale. In a sector flooded with bad news, OrganiGram Holdings Inc (NASDAQ:OGI) is trying to balance itself with a little good news.
The New Brunswick-based cannabis producer can boast of having "one of the lowest crop costs per gram" compared to other producers. That's not an easy task, at a time when large cannabis companies are struggling with their production costs in a market in which prices are falling due to oversupply.
However, that turned out to be only a consolation prize when OrganiGram released its latest results last week. The figures showed a net loss of $16.9 million (CA$22.5 million), while net income for the quarter ending August 31 was $12.3 million (CA$16.3 million), a significant increase from the same quarter last year, when the figure was only $2.4 million (CA$3.2 million). However, last quarter's revenues decreased from the $18.7 million (CA$24.8 million) earned in the previous three-month period.
Despite the loss, the company offered revenue improvement forecasts and presented its plans for so-called 2.0 cannabis products, which will be released in the coming months.
OrganiGram has indicated that it intends to launch spray pens in December, cannabis-infused chocolates in the first three months of 2020 and cannabis powder drinks in the second quarter of 2020.
In addition to the results, Raymond James' analyst Rahul Sarugaser reportedly stated in a research note that the company is "very well positioned to survive the upcoming industry turbulence and become a leader in the sector".
Veritas Farms Inc. – A cannabis stock with huge growth potential
In Canada the cannabis industry is held back by negative financial results experienced by the majority of companies listed on the Toronto Stock Exchange. However, in the US the cannabis sector is still on the rise, with some small caps positioning themselves at the forefront, thanks to their impressive revenue growth. The most representative example in this regard is Veritas Farms Inc. (OTC:VFRM), a producer and distributor of full-spectrum CBD products based in Lauderdale, Florida.
The company was founded in 2015 and owns a 140-acre industrial hemp farm and facility, located in Pueblo, Colorado. Since its foundation, Veritas experienced year-on-year growth, with the latest quarterly results continuing the upward trend.
Veritas Farms' Q3 2019 operating results are impressive. The company managed to more than double sales compared to Q3 2018, and reached a new record. The cannabis producer's total revenue increased by 165% to $1,215,810 compared to $459,329 in Q3 2018. Gross profits increased by as much as 468% to $495,058, compared to $87,187 in the similar period of 2018.
Veritas Farms' hard-won success is driven by a strategic expansion of its retail network, new product releases, and a relentless focus on the quality of its CBD-based products. Veritas' nine product categories are currently featured on the shelves of more than 4,800 brick-and-mortar stores, as well as in several online marketplaces.
The cannabis industry is fast-growing, fueled by increasingly friendly cannabis laws and by the rise of companies like Veritas Farms Inc. Veritas and other small caps offer transparency and high-quality CBD-based products. Thanks to these positive factors, the cannabis industry is set to become one of the most important economic sectors, not only in the US, but also on a global scale.
8 Things to do in Croydon, London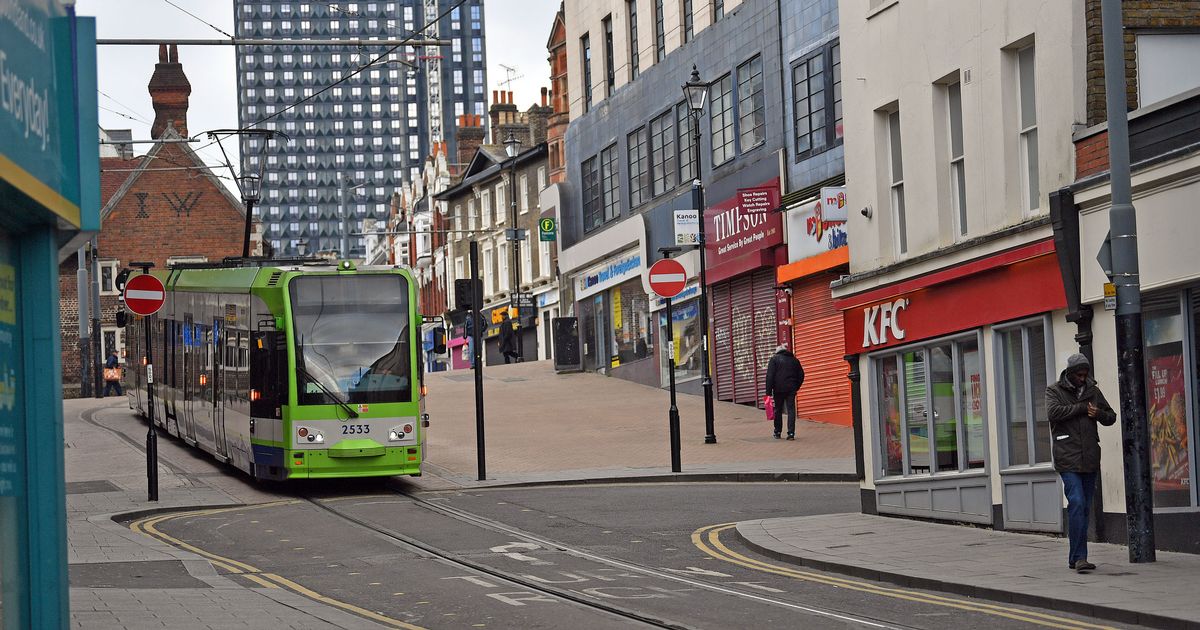 There is so much more to Croydon than the Boxpark that attracts a lot of visitors to the area. If  you have not yet explored the South London borough or need new things to do there, we've put together your ultimate guide below:
Address: Grants Entertainment Centre, 14 High Street, Croydon. CR0 1Y
An Escape Room is an hour-long adventure that you can enjoy with anyone, including colleagues, family or friends. Get locked in a room for an hour and work through clues and puzzles to unlock the door and escape within 60 minutes. It's a great way to spend an hour and it is going to leave you wanting more!
Address: 12-16 Addiscombe Road, Croydon.
Towering over Croydon with it's unique coin-shaped structure, this concrete block is quite the landmark for tourists. Formerly known as 'The 50p Building', it has become a celebrated example of British architecture under the new name of 'No1 Croydon' and is currently housing office blocks so whilst you can stand in amazement, you can't go inside.
Address: Unit 5, The Colonnades, Purley Way, Croydon. CR0 4RQ
You can bounce your way from trampoline to trampoline, vault the podiums, twist down the tumble tracks and rebound off the walls, which are also trampolines or play dodgeball, volleyball and basketball whilst jumping! Great fun for people of all ages!
4. Funhouse
Address: 91-101 High St, Croydon CR0 1QF
Embrace your inner child and dive right into one of two enormous ball pits at Fun House. If that is not your thing then there's table-tennis and pool tables for the adults, not to mention cocktails and ball pits with a bar to quench your thirst.
5. Addington Hills Viewing Platform
Address: 007 Postmill Cl, Croydon CR0 5HL
Gaze across towards London and over Croydon, spotting famous landmarks whilst you dine 460 feet above sea level from the top of Addington Hills. You can see as far as Fulham and Epping Forest and even Windsor Castle on a particularly clear day. It's quirky, exciting and a great way to spend a few hours!
Address: Church St, Croydon CR0 1RN
The predominantly medieval tower is 125 feet high to the top of the pinnacles while the church itself is almost 150 feet long and the main body of the church is an impressive 92 feet high. The church is steeped in history – Six Archbishops of Canterbury were buried in the Minster. An absolute must for history and architecture lovers.
Address: Unit 6, Vulcan Business Centre, Vulcan Way, New Addington, Croydon CR0 9UG
You have the option of calling into the brewery on Vulcan Way to buy some beer to take home or if you prefer just sit back and enjoy a pint or two whilst visiting The Cronx Bar in Boxpark food and drink complex. It's the ideal spot for enjoying some down time after a busy day exploring.
8. BoxPark
Address: 99 George St, Croydon CR0 1LD
Aside from focussing solely on food and drink, Boxpark Croydon also has a fully functioning bar – BEATBOX. Every Thursday, Boxpark Croydon brings pioneering urban and electronic music to BEATBOX with a selection of events featuring legendary and up-and-coming DJ's and performers.
You'll never be short of things to do in Croydon. Our list of attractions is designed to give you plenty of options, helping you to stay busy when in the area.