Small Caps are Fueling the Growth of the Cannabis Industry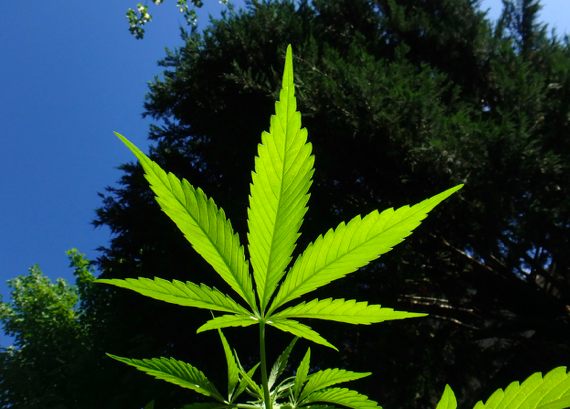 Investors should watch out for these three cannabis stocks in the coming weeks, for better or worse. CannTrust Holdings (TSX:TRST) might get delisted from the Toronto Stock Exchange and OrganiGram Holdings (NASDAQ:OGI) is trying a bounce back with some positive results. Meanwhile, in the US, Veritas Farms Inc. (OTC:VFRM) posted an impressive growth in quarterly results.
CannTrust might be delisted from the Toronto Stock Exchange
The Toronto Stock Exchange has formally informed CannTrust Holdings Inc. (TSX:TRST) that it is currently reviewing the company's eligibility to list its common shares due to its failure to file audited financial statements as of December 31, 2018. That includes the interim financial statements for the first, second and third quarters of 2019.
The Toronto Stock Exchange notice is a warning, stating: "If the Company is unable to remedy these defaults by March 25, 2020, the Company's securities will be delisted 30 days after that date."
In August, CannTrust issued a statement following Health Canada's decision to suspend its crop licenses, indicating that it would review and possibly publish updates on previous disclosures. This has not yet been done.
Health Canada had suspended CannTrust's licenses following the discovery that the company had been growing unlicensed cannabis at its facilities in Ontario. The situation has resulted in a cascade of consequences, including the replacement of the CEO, the suspension of its sales and product processing license, class action lawsuits and an order to destroy more than $56.4 million (CA$75 million) worth of inventory. Since April, the company's stock has lost more than 90% of its value.
OrganiGram Holdings scores points on its own scale
This Canadian cannabis grower is slowly gaining ground on a small scale. In a sector flooded with bad news, OrganiGram Holdings Inc (NASDAQ:OGI) is trying to balance itself with a little good news.
The New Brunswick-based cannabis producer can boast of having "one of the lowest crop costs per gram" compared to other producers. That's not an easy task, at a time when large cannabis companies are struggling with their production costs in a market in which prices are falling due to oversupply.
However, that turned out to be only a consolation prize when OrganiGram released its latest results last week. The figures showed a net loss of $16.9 million (CA$22.5 million), while net income for the quarter ending August 31 was $12.3 million (CA$16.3 million), a significant increase from the same quarter last year, when the figure was only $2.4 million (CA$3.2 million). However, last quarter's revenues decreased from the $18.7 million (CA$24.8 million) earned in the previous three-month period.
Despite the loss, the company offered revenue improvement forecasts and presented its plans for so-called 2.0 cannabis products, which will be released in the coming months.
OrganiGram has indicated that it intends to launch spray pens in December, cannabis-infused chocolates in the first three months of 2020 and cannabis powder drinks in the second quarter of 2020.
In addition to the results, Raymond James' analyst Rahul Sarugaser reportedly stated in a research note that the company is "very well positioned to survive the upcoming industry turbulence and become a leader in the sector".
Veritas Farms Inc. – A cannabis stock with huge growth potential
In Canada the cannabis industry is held back by negative financial results experienced by the majority of companies listed on the Toronto Stock Exchange. However, in the US the cannabis sector is still on the rise, with some small caps positioning themselves at the forefront, thanks to their impressive revenue growth. The most representative example in this regard is Veritas Farms Inc. (OTC:VFRM), a producer and distributor of full-spectrum CBD products based in Lauderdale, Florida.
The company was founded in 2015 and owns a 140-acre industrial hemp farm and facility, located in Pueblo, Colorado. Since its foundation, Veritas experienced year-on-year growth, with the latest quarterly results continuing the upward trend.
Veritas Farms' Q3 2019 operating results are impressive. The company managed to more than double sales compared to Q3 2018, and reached a new record. The cannabis producer's total revenue increased by 165% to $1,215,810 compared to $459,329 in Q3 2018. Gross profits increased by as much as 468% to $495,058, compared to $87,187 in the similar period of 2018.
Veritas Farms' hard-won success is driven by a strategic expansion of its retail network, new product releases, and a relentless focus on the quality of its CBD-based products. Veritas' nine product categories are currently featured on the shelves of more than 4,800 brick-and-mortar stores, as well as in several online marketplaces.
The cannabis industry is fast-growing, fueled by increasingly friendly cannabis laws and by the rise of companies like Veritas Farms Inc. Veritas and other small caps offer transparency and high-quality CBD-based products. Thanks to these positive factors, the cannabis industry is set to become one of the most important economic sectors, not only in the US, but also on a global scale.
Violation of US election rules: Abrahim Tahir Javed under serious investigation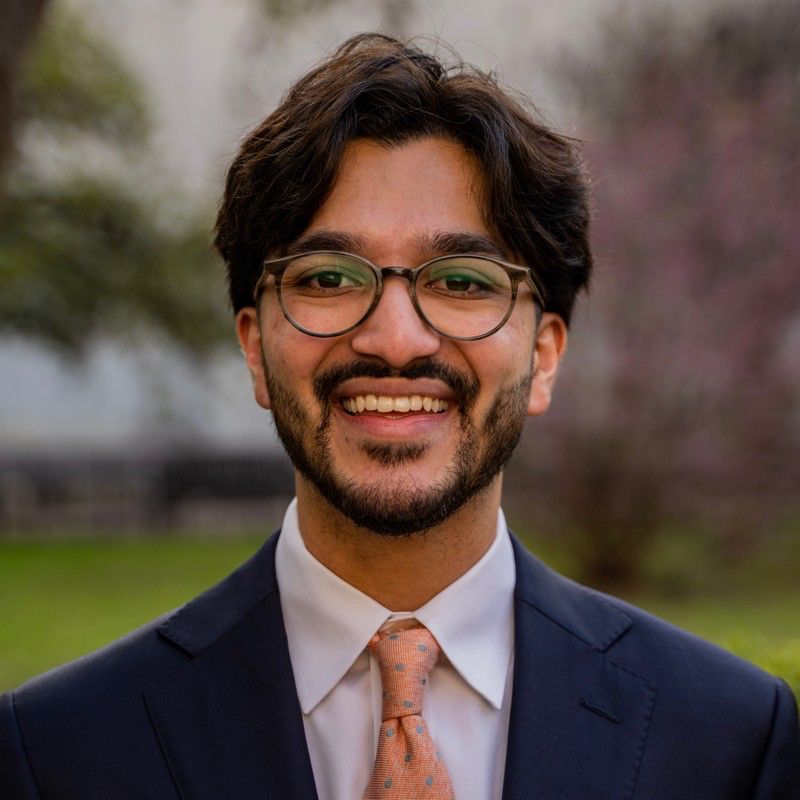 By Our Reporter 
TEXAS: The Texas Ethics Commission has confirmed its investigation of Abrahim Tahir Javed for accepting unauthorised campaign contributions and for failing to file a campaign treasure appointment in violation of the election rules. 
The Texas Ethics Commission says it's investigating Abrahim Tahir Javed under case number SC-32309260 where the candidate was alleged to have failed filing a treasurer appointment in violation of Section 252.001 of the Election Code; and knowingly accepted campaign contributions of authorized campaign expenditures at a time when campaign treasurer appointment was not in effect in violation of Section 253.031.
Abrahim Tahir Javed, born and raised in Beaumont, Texas, is running to become the Commissioner for Fort Bend County, Sugar Land, Texas. He is the son of Muhammad Tahir Javed, the Texas businessman who was recently sacked by Pakistan's prime minister Anwar-ul-Haq Kakar from the position of Overseas Investment Advisor after Javed's previous fraud convictions in the United States came to the surface.
Investigation by the Texas Ethics Commission is not the only issue Abrahim Javed faces. 
Abrahim Javed, a 24 year old recent college graduate, moved to Fort Bend County from his longtime home of Beaumont, Jefferson County in October, according to public records, a few weeks before the filing deadline for running for public office in the upcoming primary elections. Public records show Mr. Javed was issued a new driver's license on October 1, 2023 with a conflicting Fort Bend address – just a few weeks before one could file for running for office.
The law is clear. Texas Election Code Section 141.001 explains that for someone eligible to run for office in Texas must (1) "have resided continuously in the state for 12 months" and (2) in the territory from which the office is elected for six months immediately preceding the filing deadline for the upcoming primary election. The filing deadline is December 11, 2024. To meet the six-month residency deadline, a candidate must be a resident of that precinct by June 11, 2024.
According to Public Records and Sources, Mr. Javed filed an "Appointment of Treasurer" form on September 25, 2023. On this government document, Mr. Javed listed "14415 Castlemaine Court, Sugar Land, TX 77498." From a simple search, the address that Mr. Javed listed actually belongs to that of a local political operative Haroon Mougal who has been the subject of numerous Texas Ethics Commission investigations already. 
Public records from Mr. Javed's actual home in Jefferson County indicate that he was still registered to vote there as late as in September 2023. Another glaring discrepancy on governmental forms and documents now relates to Mr. Javed's voter registration forms. After his recent move to Fort Bend County, his voter registration is now listed at 11826 Matagorda Ln, Sugar Land, Texas. There are multiple discrepancies on legal documents that Mr. Javed has filed with the government claiming various parts of his new residency status in Fort Bend County, but ALL of them well after the June 11th residency deadline. According to sources, Mr. Javed is also telling residents that he has been a long-time resident of Fort Bend County when that is clearly false and evidenced in his voter registration, social media accounts, and more that he has always lived in Beaumont of Jefferson County, Texas until he decided to move to Fort Bend County a few weeks ago to run for office.
The story of felonies and fraud begins much earlier with the father of Abrahim Javed, a formerly convicted felon Muhammad Tahir Javed. According to the court records of Texas, Tahir Javed was sentenced to five years of deferred probation for felony theft. He was then sentenced for five years but only served half of that term. Authorities in Texas had prosecuted him for theft and a minimum sentence for felony starts from a year. After his theft sentence in 1994, Tahir Javed focussed on business and with help from his brother he progressed and went on to set up several companies. Texas Jefferson County's District Criminal Court data records Muhammad Tahir Javed's felony theft as Cause: 56447; offence date: 25 September 1990, Beaumont Tx; filing date: 5 November 1990; offence description, theft by receiving; probation amount: 5; and description: P/G Judge; and Deferred Completed: 28th of March 1994."
Again, in July 2017, Javed was warned of criminal prosecution, seizure or injunction by the Food and Drug Administration (FDA). The warning was issued over his Royal Smoke LL, an online purveyor of tobacco and tobacco related products. At the same time, Royal Smoke was subjected to government intervention.
"FDA has determined that Royal Smoke products are misbranded…because you sold these products to persons under 18 years of age," an FDA warning letter to Javed said. Javed Tahir was additionally cautioned against labelling and advertising outside the scope of the law and barring corrective measures could face criminal prosecution. Tahir Javed describes himself as a Pakistani American entrepreneur, investor, business magnate, and philanthropist on his social media profiles.
In 2018, Muhammad Tahir Javed stood in US Primary Elections to represent Texas District 29 in Congress. His campaign manifesto stated that he "understands the problems facing the district and the country, and the experience and desire to get things done". He had sought to replace Democrat Gene Green, who had served as the Texas District 29 Rep since the district was created in 1993. He lost the election to the veteran Democrat candidate. Muhammad Tahir Javed lost by a double-digit margin to now Congresswoman Sylvia Garcia.
At that time, Muhammad Tahir Javed announced to run for the Fort Bend County Precinct 3 Position before his son, Abrahim Javed did. However, he was also slapped with a Texas Ethics Commission investigation – case SC 32306211, causing him to back out. In that time frame, Muhammad Tahir Javed was appointed by the interim caretaker Prime Minister of Pakistan to a government post that was then immediately revoked a few days after its inception due to the failure of Muhammad Tahir Javed disclosing his criminal history in the US. There was even an attempt to influence the Jefferson County Clerk's office to provide an unverified and unsubstantiated letter to the Government of Pakistan falsely claiming that Javed did not have any criminal history. However, that attempt failed and Pakistan premier Kakar sacked him.