Soccer Coach and Fitness Trainer Al Cairns Knew the 9 to 5 Was not For Him After Having an Internship during College, So He Embraced the World of Sports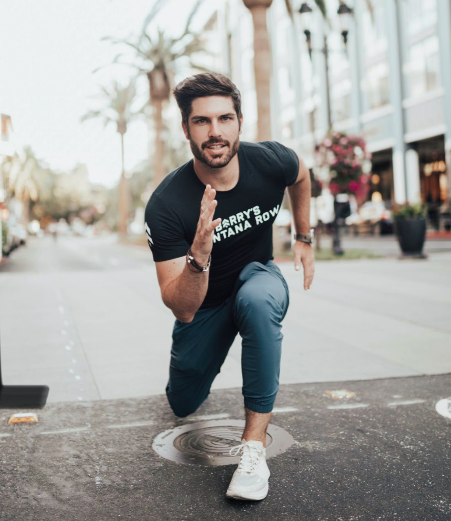 Internships can help make or break our passions. Though not everyone can afford to have an unpaid internship, it can be a very useful stepping stone for finding out what you want to do for the rest of your life or to gain valuable experience. Al Cairns, had an internship at a young age that inspired his passion for non-traditional work after his family moved to California.
"I was admitted to Cal State Fullerton where I studied one of my passions; Media & Production. I actually had a few internships towards the end of it, including one at Paramount Pictures on the set of The Doctors TV Show. An amazing experience seeing professionals who have truly perfected their craft in the entertainment industry. The internships enlightened me that the traditional path being presented maybe wasn't for me." recounts Al.
From here, Al decided to move to the Bay area and use his connection to leverage him into the soccer and coaching world. He found it very easy teaching many the wonders of the beautiful game that he experienced as a young kid, and ultimately grew up loving. Progressing his coaching for many years, a different kind of opportunity presented itself to Al.
"Since 2015 I've had the privilege to be a coach, leader and mentor to many amazing kids who will inevitably also become leaders for future generations. It's an amazing and impactful feeling to have the opportunity to help shape the minds and values that will be instilled within our youth. Two years ago, another opportunity presented itself through my very diverse network of colleagues and friends. It was an opportunity to audition for a spot to become a Barry's Instructor in the Bay Area and potentially a leading instructor at the new Palo Alto and Santana Row locations." Al explains.
For Al, this was a special privilege for him and something he took up immediately. With a loyal clientele who lean on him to learn more about fitness and soccer specifically.  Al is on top of all fitness trends and helps people continue coming back to his classes by connecting to them on many levels.
"Not everyone is cut out to be Barry's Instructor or play a positive role in the lives of our youth. I have a personality that naturally includes others and a rare ability to not be afraid to make the first step in doing so. No matter one's age, gender, sexual orientation, race or socioeconomic status, I hold the ability to quickly find common ground and make people feel comfortable. I am now a personal Fitness and Soccer Specific Trainer with programs through Barry's Bootcamp, private soccer clubs, and my own separate clientele. Soccer is seasonal in nature, while there are more seasonal trends in the general fitness industry which I have an active pulse on." Al says.
Al is different from many other trainers and coaches out there. As he said, he is able to make people feel comfortable no matter where they come from or what their background is, but even more so, Al has a personality that helps him create bonds through his genuineness and kindness to others.
"My open and genuine personality naturally enables me to differentiate from my peers. I believe to have a high Q – rating and understand it takes less than 30 seconds for someone who doesn't know you to determine if they like you or not. I truly try to create real relationships with every individual I encounter. It's not just result driven but learning about clients lifestyles, friendships, fitness goals, life goals, and overall personality to enable me to connect. None are the same and I take a holistic approach to learn as much as I can about each of these people and how I can make a lasting positive impression on their life." comments Al.
Al's piece of advice for those looking to start their own business or launch themselves into the fitness world is to not be afraid of hard work.
"People shouldn't be afraid of hard work and putting themselves out there. I truly want to enable people to live better and more fulfilled lives and I believe I hold unique traits that other leaders hold in their ability to connect people." advises Al.
To find out more about Al, you can check him out on Instagram @theboyskux
The Courageous Journey of Marvin Lee Miller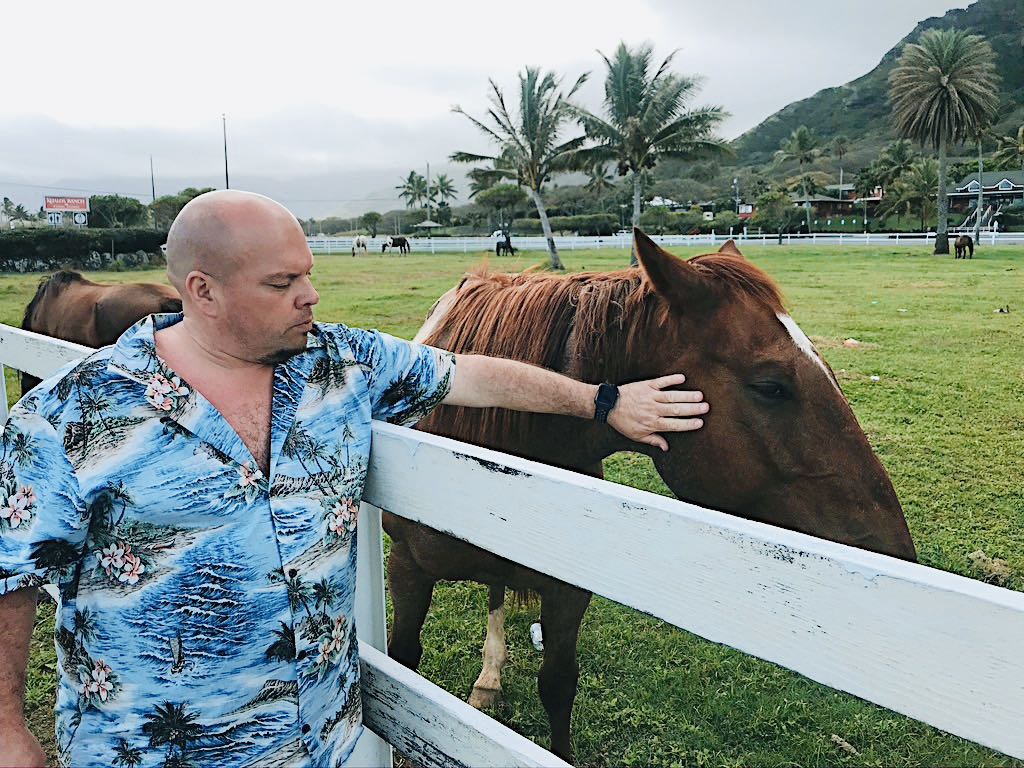 Marvin Lee Miller, an undergraduate research assistant trained in the intellectually conducive laboratories of UC Irvine and UC Berkeley, believes in accepting the new challenges that come his way and move ahead. 
Even after a few years, Marvin couldn't imagine how his life would take a sharp U-turn as he got himself engrossed in scientific research and studies. He has a very humble background. Born in Tijuana, Mexico, Marvin had faced a lot of hardship in his childhood. 
"In a poverty-stricken atmosphere, I knew that only my education could help me—no one else. Initially, I too committed lots of mistakes. I know there's no excuse for my mistakes. But I took them as my life lessons and moved on. I didn't receive much support from the people around me. They didn't show me the right path," Marvin stated. 
During his adolescent days, his poor associations got him to prison, where he had to spend seven years of his life. 
Looking back, Marvin considered those days were the most difficult phase of his life. He grew up as a foster child and had no guardian to guide him. Things could have been much different if he had a guardian to mentor him when he needed them the most.  
Despite all his past mistakes, Marvin knew that he was a kind-hearted man with an intellectual mind. Bidding adieu to his turbulent past, Marvin vowed to do something bigger and better in life. But he had more roadblocks ahead. 
Once he went out of prison, he faced stiff challenges from his family members as they declined to take him back home. And thus, heartbroken became homeless soon. He had no money, shelter, or even a true friend at that time to at least help him meet the basic needs of life while offering some moral support. 
And as they say, Books are best friends. Marvin soon started reading lots of books. Gradually, he started grasping the significance of education in life and spent a lot of hours on his education. 
Marvin is still grateful to a few generous individuals, including his teachers and counselors who infused the right thoughts in him, which proved to be a turning point in his life for good.  
Right now, Marvin is an undergraduate research assistant trained in the laboratories of UC Irvine and UC Berkeley. 
The university deserves full credit for Marvin's intellectual development. Over the last few years, he has been able to hone his technical knowledge, interpersonal skills, and professional acumen. He worked with a dynamic team of scientists and academicians who infused necessary research skills into Marvin. 
"I'm fortunate enough to have served as a volunteer for an oncology department at UC Irvine for two years. During this phase, I learned a lot of things, including skeletal muscle research at UC Berkeley. I am now majoring in Molecular and Cell Biology, which is giving me enormous opportunities for research and further studies." Marvin explained. 
Even though Marvin had a tough childhood experience, he was always interested in studies. As a kid, he loved science and gradually fell in love with Physics and Biology in higher classes. But before he could move to University, his mistakes got him to jail. 
However, as we know where there's a will, there is a way. Soon, Marvin not only found his lost mojo in education and research, but he became even more serious and dedicated with his studies, research, and practical classes. 
Marvin has already earned four Associate's degrees from Santa Ana College. He'll also shortly receive his Graduation Degree in Molecular & Cell Biology. Right now, Marvin is fully concentrating on earning his Ph.D. degree. Marvin aims to develop new medicines and path-breaking solutions to curing serious diseases like Cancer and heart-related ailments.