Soccer Coach and Fitness Trainer Al Cairns Knew the 9 to 5 Was not For Him After Having an Internship during College, So He Embraced the World of Sports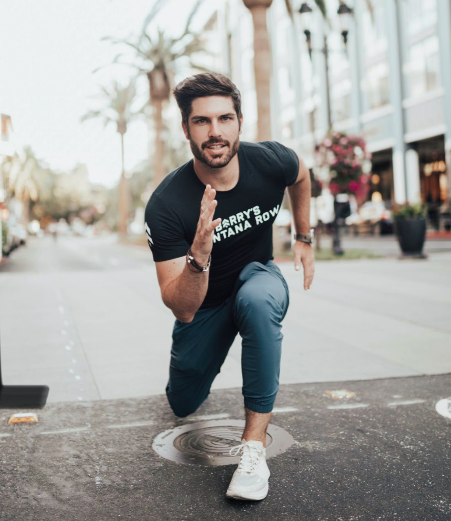 Internships can help make or break our passions. Though not everyone can afford to have an unpaid internship, it can be a very useful stepping stone for finding out what you want to do for the rest of your life or to gain valuable experience. Al Cairns, had an internship at a young age that inspired his passion for non-traditional work after his family moved to California.
"I was admitted to Cal State Fullerton where I studied one of my passions; Media & Production. I actually had a few internships towards the end of it, including one at Paramount Pictures on the set of The Doctors TV Show. An amazing experience seeing professionals who have truly perfected their craft in the entertainment industry. The internships enlightened me that the traditional path being presented maybe wasn't for me." recounts Al.
From here, Al decided to move to the Bay area and use his connection to leverage him into the soccer and coaching world. He found it very easy teaching many the wonders of the beautiful game that he experienced as a young kid, and ultimately grew up loving. Progressing his coaching for many years, a different kind of opportunity presented itself to Al.
"Since 2015 I've had the privilege to be a coach, leader and mentor to many amazing kids who will inevitably also become leaders for future generations. It's an amazing and impactful feeling to have the opportunity to help shape the minds and values that will be instilled within our youth. Two years ago, another opportunity presented itself through my very diverse network of colleagues and friends. It was an opportunity to audition for a spot to become a Barry's Instructor in the Bay Area and potentially a leading instructor at the new Palo Alto and Santana Row locations." Al explains.
For Al, this was a special privilege for him and something he took up immediately. With a loyal clientele who lean on him to learn more about fitness and soccer specifically.  Al is on top of all fitness trends and helps people continue coming back to his classes by connecting to them on many levels.
"Not everyone is cut out to be Barry's Instructor or play a positive role in the lives of our youth. I have a personality that naturally includes others and a rare ability to not be afraid to make the first step in doing so. No matter one's age, gender, sexual orientation, race or socioeconomic status, I hold the ability to quickly find common ground and make people feel comfortable. I am now a personal Fitness and Soccer Specific Trainer with programs through Barry's Bootcamp, private soccer clubs, and my own separate clientele. Soccer is seasonal in nature, while there are more seasonal trends in the general fitness industry which I have an active pulse on." Al says.
Al is different from many other trainers and coaches out there. As he said, he is able to make people feel comfortable no matter where they come from or what their background is, but even more so, Al has a personality that helps him create bonds through his genuineness and kindness to others.
"My open and genuine personality naturally enables me to differentiate from my peers. I believe to have a high Q – rating and understand it takes less than 30 seconds for someone who doesn't know you to determine if they like you or not. I truly try to create real relationships with every individual I encounter. It's not just result driven but learning about clients lifestyles, friendships, fitness goals, life goals, and overall personality to enable me to connect. None are the same and I take a holistic approach to learn as much as I can about each of these people and how I can make a lasting positive impression on their life." comments Al.
Al's piece of advice for those looking to start their own business or launch themselves into the fitness world is to not be afraid of hard work.
"People shouldn't be afraid of hard work and putting themselves out there. I truly want to enable people to live better and more fulfilled lives and I believe I hold unique traits that other leaders hold in their ability to connect people." advises Al.
To find out more about Al, you can check him out on Instagram @theboyskux
Impacting Lives Will Always Come First – Avi Grondin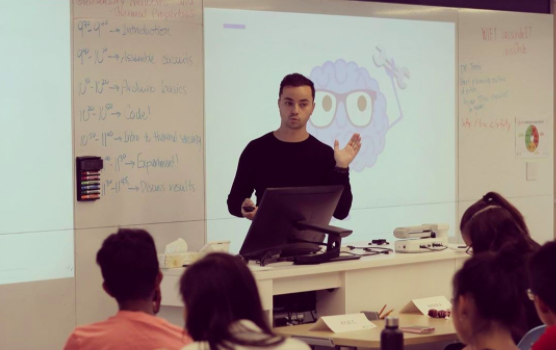 The purpose of human existence is to help other people reach their fullest potential in life. We are created unique, with varying degrees of light and awesomeness, to help others become better versions of themselves while we become ours. Avi Grondin, CEO of Variance Marketing, believes that human existence has grown over the centuries because humans became so good that they gave others the license to become better.
Avi Grondin has had speaking opportunities at the TedX stage in Canada and has been featured in some of the country's top business magazines, continually speaks of impact as the core of every social purpose. Avi reiterates that there is a need for every person to recalibrate their minds to become more impactful and more human-centric in their dealings. For Avi, the moment we shift our work's focus from being rich and accumulating wealth to impacting lives and changing the narratives of those around us, we become better humans and make way more money in the process. And the world is better for it.
In his TedX speech, Avi said that he has learned from his mother and his clients that creating positive impacts has ripple effects. The effects spread to different people at different times. There are too many people whose sole aim of doing business is to make money. While this is good, Avi points out; it isn't sustainable. It doesn't meet the core requirement of our purpose.
Avi will never agree that making profits comes before making an impact. He agrees that businesses should make money. What he disagrees on, he said during one of his speeches, is for the money-making process to trump the impact-delivering.
"Whenever I speak to people, young or old, I feel good, somewhat fulfilled. You know why?" Avi asks his audience. "It is because I know that I am impacting lives, helping people see the light in themselves, helping them get better," he says.
 Avi is a serial entrepreneur with years of experience growing businesses. His marketing agency, Variance Marketing, has been at the forefront of helping many small and big companies make the most of their marketing. Avi says he offers value and makes an impact through his company when he creates and delivers marketing strategies to his clients.
'The work that I do as a marketer is impactful. While many may see it as making sales, it goes beyond that. We not only improve sales; we also help the customers with the valuable content necessary to nurture their prospects. It is a win-win situation for all parties involved," Avi says.
Avi is also delving into the retail cannabis space and sees his new dispensary chain, ModernDay Cannabis, as another way he can impact people's lives. 
"For every tree we buy, we plant trees," Avi said about his new cannabis business. The savvy businessman, 24, has made it his life's work always to give back, and make an impact with whatever he does. It is still about making the world better."
To follow Avi Grondin's journey and get first-hand info, click his covers on Instagram, facebook and LinkedIn today!