How to Use All Online Marketing Power to Get People to Listen to Your Music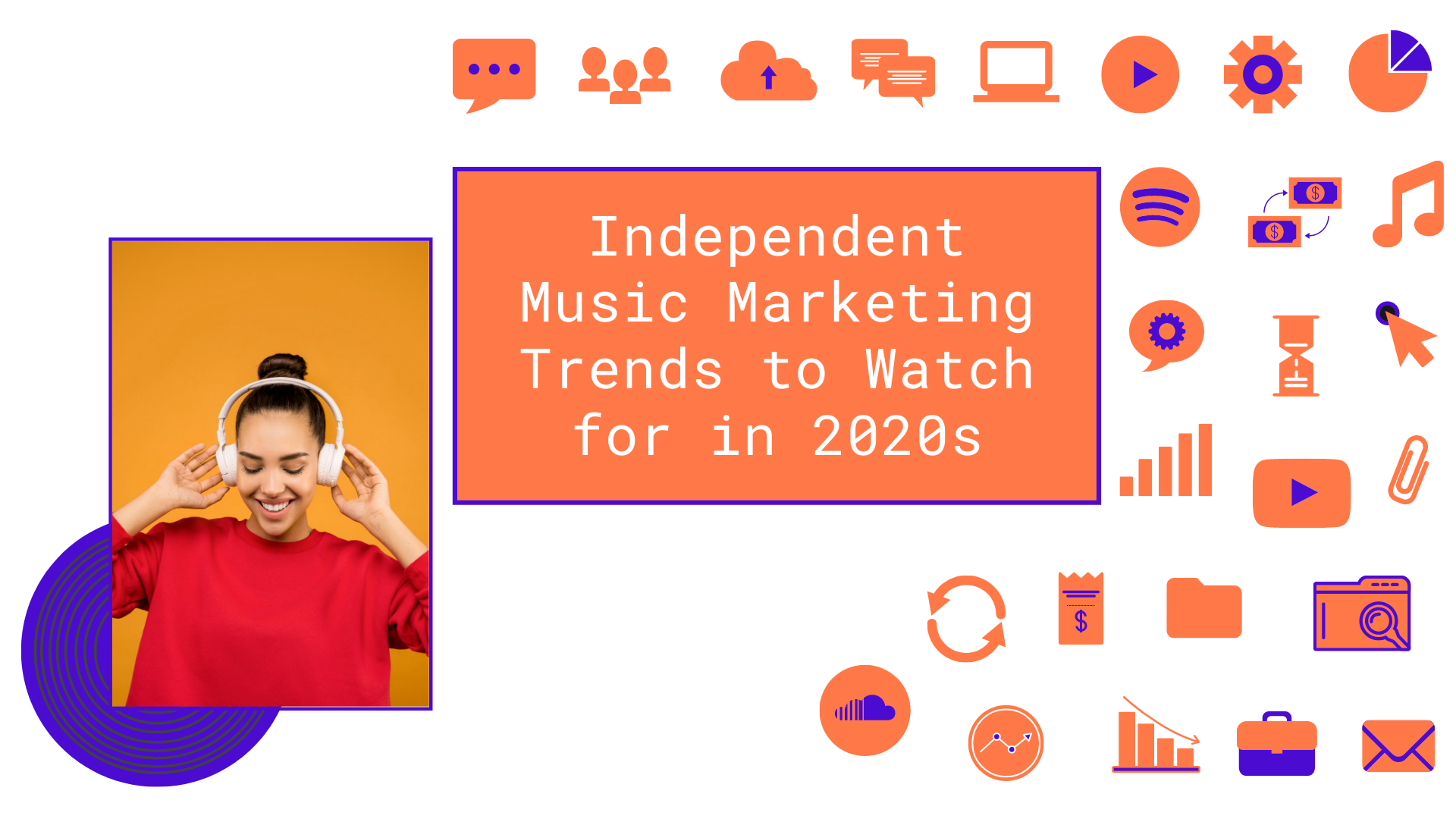 Major music labels are known for dominating the world of revenue generation for all manner of artists. However, this is no longer the case. Independent artists are generating more revenue on their own without help.
When it comes to selecting the tools to digitally distribute content, many independent artists think erroneously that choosing one digital distribution method has an effect on others.
They forget that they're the ones who come up with traffic in online marketing by actively promoting their profiles and content. Potential consumers don't just stumble on brands, products and profiles on music online distributors such as Spotify, Apple Music, among others. To get people to listen to your music online doesn't just happen. You can't just distribute your music and expect interested fans to find and purchase it. Even so, you don't have to fret about it!
Today, the music world has completely transformed, especially when it comes to connecting with a potential audience. You can now access all the online marketing power needed to do it and successfully while at it. 
Marketing via Social Media
One of the weaknesses of independent artists today in marketing their music is inconsistency in social media usage in music promotion. To get people to listen to your music on social media sites such as Facebook, Twitter, Tiktok, YouTube or Instagram, consistency in posting content is key. If you won't post, publish or add updates as constantly as possible you will most likely lose your audience and cherished fans.
Make the most of Spotify algorithms
On how to get people to listen to your music, don't ignore Spotify algorithms. If you didn't know, each Monday a fresh playlist known as Discover Weekly is sent by Spotify. It's popular for having songs the music distributor believes a specific subscriber would be better of with. Discover Weekly is one of the best and most effective methods of getting fresh new listeners in the world of Music without using a lot of resources, time or energy. 
So, how do you get your music noticed and have it featured on Discover Weekly? What you need first is to appear in people's playlists initially. Just like in the world of Search Engine Optimization, playlists in Spotify work in the same manner as backlinks.
With the addition of your music to a playlist it simply means your song is top notch and a quality production people like. As a result, you will find so many Spotify music promotion services that give self-reliant music artists the exposure they need through the marketing of their content to all manner of interested listeners and diverse curate playlists.
Maximizing Facebook, Instagram and Google ads
While searching stuff on Google we always pay attention to the search results appearing at the top. In fact, today adverts appear with an "ad" tag on them. What it means is that someone paid to appear there. It's one of the most valuable online marketing techniques considering it captures the searcher's attention in a second or so. Advertisers from all walks of life understand how important that spot is as the world keeps turning completely digital.
From mere shopping for food and non-food items, news and other items, including interacting with friends and new acquaintances among other activities, the internet is a   home, office, social world or even a business to billions. Making the most of ads on Google or other social networking sites such as Instagram and Facebook pays a lot.
Google processes over 70,000 searches per second while Instagram has over 1 billion active monthly users. Facebook boasts of over 2.5 billion active users every month. With such potential, it's not hard to see why most famous music makers globally are always striving to appear in these online spaces to get people to listen to their music.
Exhaustively make use of various online marketing platforms
So many music artists are paying top dollar to just one digital music distributor forgetting millions of their audience might actually prefer another. Rather than throw all your eggs in single basket, make the most of smart music sharing links that work by redirecting users where you want them, collecting their emails and other contact information in the process for use in additional music marketing persuasions. Even better, you get to do this without using websites or apps.
What happens is that you make a fan's work easier by referring them to a platform such as Tuneer.net. Their emails are collected as they go on to stream or buy your songs on Apple Music, Spotify or other market place. You might want to offer free songs and MP3 downloads of music to your social media fans and followers once they share their email addresses.
Most independent music artists forget Facebook, Instagram, Twitter, among others, allow users to use their platform in exchange with access to their followers. For you to reach users directly for free whenever you need to, owning the details is vital. Accomplish this by seeking the help of a startup such as Tuneer.net.   
Having a huge database full of well, curated email contacts you can reach any time you want is a priceless resource than any number of social media followers. You may wake up one day to find your social media platform gone or your profile banned from the system. But an email database of your own is a resource you can keep updating, use the way you want and reach subscribers with a message you're sure they will receive.
In social media sites as well as organic SoundCloud promotion and Spotify, the followers you reach are only those their algorithms allow you to. To enhance your reach and post more content you even have to pay extra in these platforms. Considering how your resources are critical and your music a journey, you cannot afford to waste a lot of money. You even don't need to. 
Conclusion
It's not always easy to get people to listen to your music fast. Lots of time and resources will be required, especially if you stick with a single digital distribution method. However, by utilizing and harnessing all the online power within your disposal you can transform your music profile to appear more authentic and attract throngs of fresh music listeners.
Sofia Saidi a well-rounded host of MBC turns heads with her look at Cannes 2023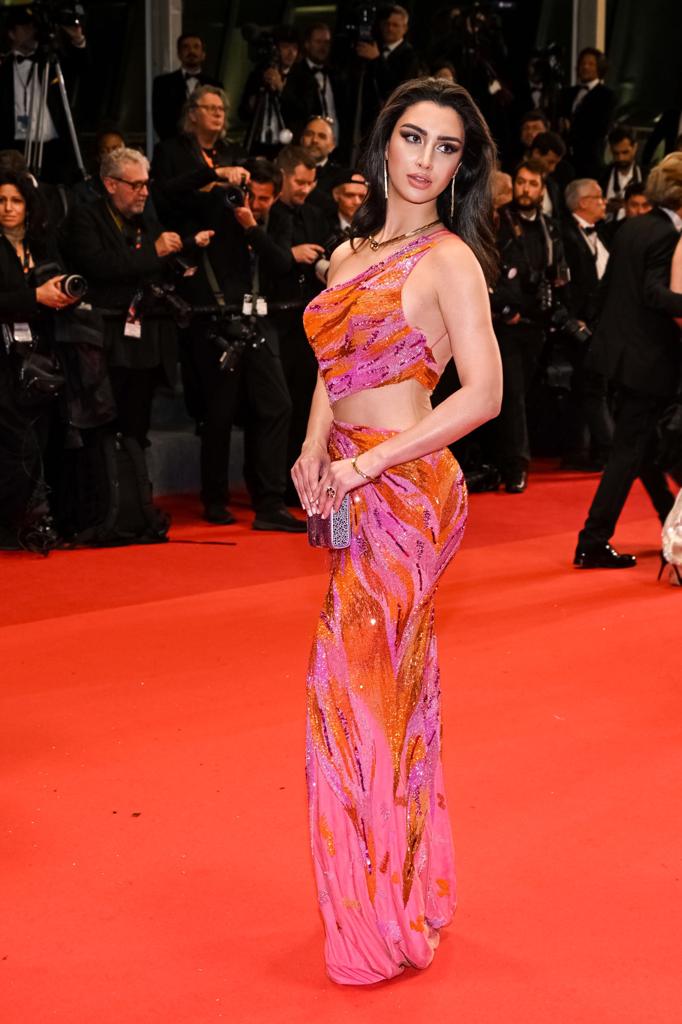 Hollywood's greatest luminaries dropped anchor at Cannes this year and all of them were clothed appealingly. Among them is Sofia Saidi, She Graced the event by being attired in a stunning gown and it was a breathtaking fashion ensemble by Gaby Charbachy, which complemented her innate and natural beauty flawlessly. In a rather stunning display of beauty and sophistication, Sofia wore the diamond emerald necklace from the eminent Indian jeweller Renu Oberoi leaving a last impression on not just everyone around her but all those seeing the live broadcast of the international film festival.
The captivating black and white gown she wore embraced Sofia's figure initiating a stunning silhouette and accentuating her lean figure with its impeccable tailoring. The decadent, vibrant shade of the gown faultlessly complemented her complexion, making her glow like the true star that she is and the masterpiece on her neck added a supplementary tinge of glamour and a fairytale-like feel to her entire getup.
The effortless, tousled hairstyle summed up a whiff of softness and feminity and added a hint of relaxed classiness to her red carpet-look, enriching her overall aura of grace and charisma.