How to Use All Online Marketing Power to Get People to Listen to Your Music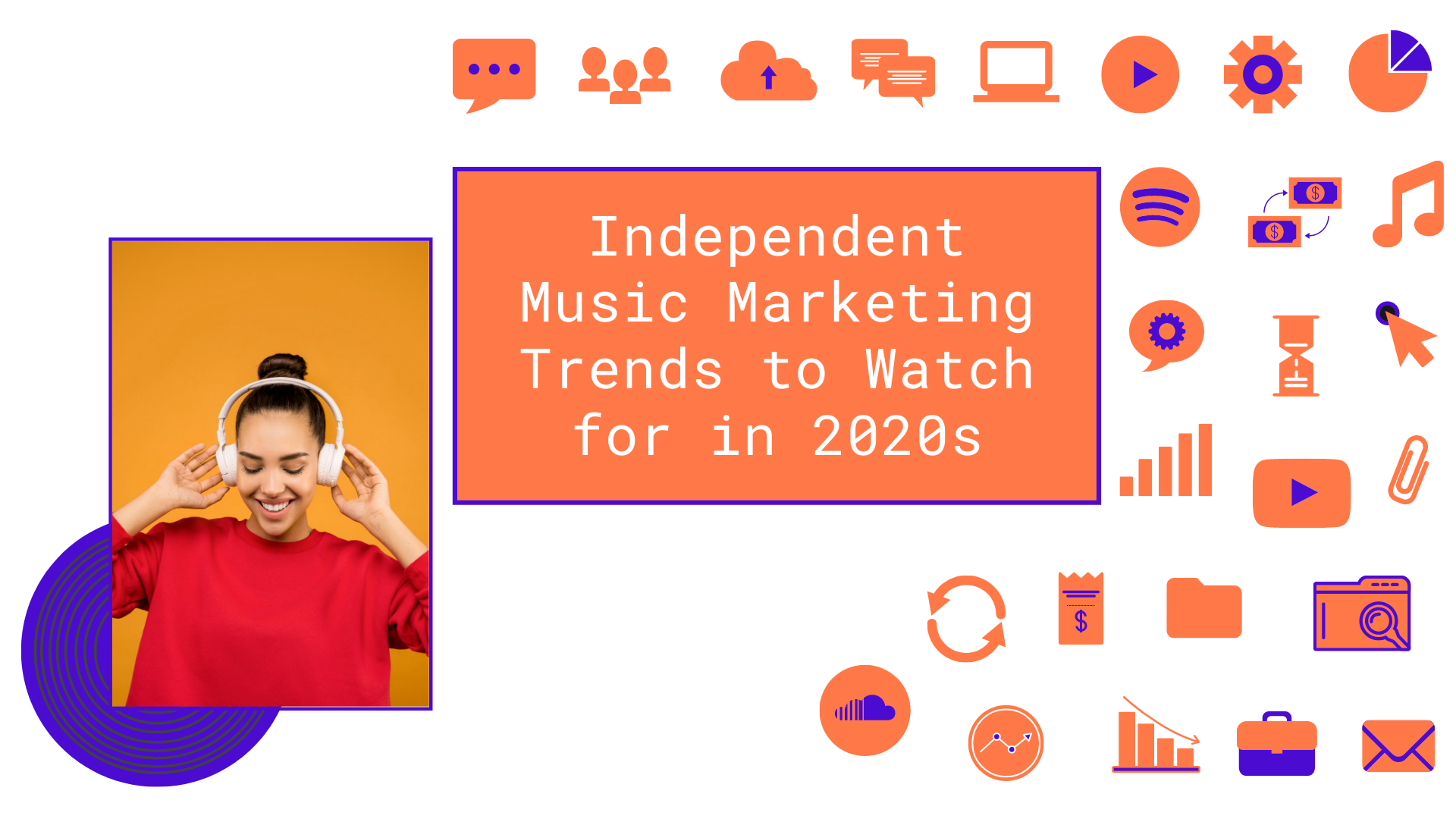 Major music labels are known for dominating the world of revenue generation for all manner of artists. However, this is no longer the case. Independent artists are generating more revenue on their own without help.
When it comes to selecting the tools to digitally distribute content, many independent artists think erroneously that choosing one digital distribution method has an effect on others.
They forget that they're the ones who come up with traffic in online marketing by actively promoting their profiles and content. Potential consumers don't just stumble on brands, products and profiles on music online distributors such as Spotify, Apple Music, among others. To get people to listen to your music online doesn't just happen. You can't just distribute your music and expect interested fans to find and purchase it. Even so, you don't have to fret about it!
Today, the music world has completely transformed, especially when it comes to connecting with a potential audience. You can now access all the online marketing power needed to do it and successfully while at it. 
Marketing via Social Media
One of the weaknesses of independent artists today in marketing their music is inconsistency in social media usage in music promotion. To get people to listen to your music on social media sites such as Facebook, Twitter, Tiktok, YouTube or Instagram, consistency in posting content is key. If you won't post, publish or add updates as constantly as possible you will most likely lose your audience and cherished fans.
Make the most of Spotify algorithms
On how to get people to listen to your music, don't ignore Spotify algorithms. If you didn't know, each Monday a fresh playlist known as Discover Weekly is sent by Spotify. It's popular for having songs the music distributor believes a specific subscriber would be better of with. Discover Weekly is one of the best and most effective methods of getting fresh new listeners in the world of Music without using a lot of resources, time or energy. 
So, how do you get your music noticed and have it featured on Discover Weekly? What you need first is to appear in people's playlists initially. Just like in the world of Search Engine Optimization, playlists in Spotify work in the same manner as backlinks.
With the addition of your music to a playlist it simply means your song is top notch and a quality production people like. As a result, you will find so many Spotify music promotion services that give self-reliant music artists the exposure they need through the marketing of their content to all manner of interested listeners and diverse curate playlists.
Maximizing Facebook, Instagram and Google ads
While searching stuff on Google we always pay attention to the search results appearing at the top. In fact, today adverts appear with an "ad" tag on them. What it means is that someone paid to appear there. It's one of the most valuable online marketing techniques considering it captures the searcher's attention in a second or so. Advertisers from all walks of life understand how important that spot is as the world keeps turning completely digital.
From mere shopping for food and non-food items, news and other items, including interacting with friends and new acquaintances among other activities, the internet is a   home, office, social world or even a business to billions. Making the most of ads on Google or other social networking sites such as Instagram and Facebook pays a lot.
Google processes over 70,000 searches per second while Instagram has over 1 billion active monthly users. Facebook boasts of over 2.5 billion active users every month. With such potential, it's not hard to see why most famous music makers globally are always striving to appear in these online spaces to get people to listen to their music.
Exhaustively make use of various online marketing platforms
So many music artists are paying top dollar to just one digital music distributor forgetting millions of their audience might actually prefer another. Rather than throw all your eggs in single basket, make the most of smart music sharing links that work by redirecting users where you want them, collecting their emails and other contact information in the process for use in additional music marketing persuasions. Even better, you get to do this without using websites or apps.
What happens is that you make a fan's work easier by referring them to a platform such as Tuneer.net. Their emails are collected as they go on to stream or buy your songs on Apple Music, Spotify or other market place. You might want to offer free songs and MP3 downloads of music to your social media fans and followers once they share their email addresses.
Most independent music artists forget Facebook, Instagram, Twitter, among others, allow users to use their platform in exchange with access to their followers. For you to reach users directly for free whenever you need to, owning the details is vital. Accomplish this by seeking the help of a startup such as Tuneer.net.   
Having a huge database full of well, curated email contacts you can reach any time you want is a priceless resource than any number of social media followers. You may wake up one day to find your social media platform gone or your profile banned from the system. But an email database of your own is a resource you can keep updating, use the way you want and reach subscribers with a message you're sure they will receive.
In social media sites as well as organic SoundCloud promotion and Spotify, the followers you reach are only those their algorithms allow you to. To enhance your reach and post more content you even have to pay extra in these platforms. Considering how your resources are critical and your music a journey, you cannot afford to waste a lot of money. You even don't need to. 
Conclusion
It's not always easy to get people to listen to your music fast. Lots of time and resources will be required, especially if you stick with a single digital distribution method. However, by utilizing and harnessing all the online power within your disposal you can transform your music profile to appear more authentic and attract throngs of fresh music listeners.
Douglas Eugene Noll – A walk through his publications and their achievements made so far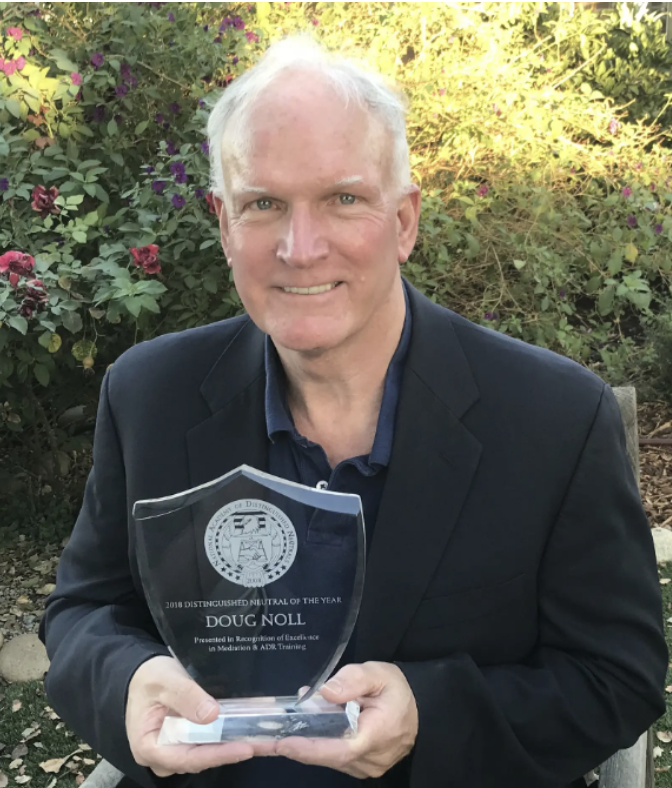 Every author has a different story, but they have one thing in common – they all overcome great obstacles and hardships. Plenty of famous writers had impairments yet found enormous success in their lives. It goes without saying that the best art comes out of the worst adversities. When physical and mental activity is hindered by sickness, creative activity thrives. Many renowned authors, writers, and poets bear witness to this decision. One such example is Doulas Eugene Noll. The author of De-Escalate: How to Calm an Angry Person in 90 Seconds or Less was born with multiple severe impairments. 
His calling is to serve humankind, and he does so on numerous levels. He is a best-selling author, educator, and trainer. He is an accomplished mediator. Noll's job takes him from international work to assisting people in resolving highly vexing interpersonal and ideological problems. 
Noll has penned four books, and his latest book De-Escalate: How to Calm an Angry Person in 90 Seconds or Less, was a best-seller on amazon and was published in four different languages. It also won the Book Excellence Award in 2017. The book teaches the readers how to calm an angry or upset person of any age while remaining centered and calm. In addition, Noll, in his book, has also highlighted ways to calm oneself down swiftly and efficiently. Noll is a lawyer turned peacemaker born near-blind and with club feet. He is the creator of several online courses that teach his innovative de-escalation skills.
It was in the year 2000 that he realized that the courtroom was not where he belonged. As a result, he embarked on a journey as a peacemaker and mediator after leaving a successful trial practice. Noll has stressed in his book what he has implemented in real life. He has taught in some of California's most violent men's and women's prisons with substantial outcomes. Noll held workshops for groups who wished to bring something positive into their communities. 
He named that workshop after his book as De-escalation training workshops, where participants learned how to calm an angry person in 90 seconds or less. The training workshop was a perfect way for churches and faith communities to express one's religious and spiritual beliefs in a practice that brings peace under challenging situations. Throughout ten weeks, the participants begin to master the skills and change their way of looking at the world through the lens of positivity. 
In addition to De-Escalate, Noll has published three other books named Peacemaking: practicing at the intersection of law and human conflict, Sex, politics, & religion at the office: the new competitive advantage, and Elusive peace: how modern diplomatic strategies could better resolve world conflicts. Each book brought an impact of its own and earned recognition. 
His journey as a lawyer
In 1977, Noll began his legal career as a clerk for the Honorable George Hopper before being admitted to the California Bar in December of the same year. As an associate, he joined Fullerton, Lang, Richert & Patch, a Fresno law firm located in Fullerton, in 1978. He tried his first legal case in 1978 and went on to practice law as a civil trial lawyer for the next 22 years, working on over 75 trials.
Douglas Noll contributed to the legal profession by assisting students in achieving success via education and teaching. Throughout his career, he worked as an instructor in various positions at numerous institutes. Noll was a member of the American Institute of Mediation's core faculty and the Straus Institute's Professional Skills Development program's summer faculty.
In a nutshell, Noll's entire life has seen him reinvent himself taking different routes but with the same vision in mind: To bring peace to the communities. He illustrates that being born with impairments is not our choice, but not allowing them on the way to the top is entirely our choice. 
His dedication to disclosing the world through a lens of positivity led him to create Prison in Peace, where he transforms murderers into peacemakers. He stresses that the power of mediation cannot be overlooked. Noll is now an award-winning author, teacher, trainer, and skilled mediator.