Social Media Marketing Leader Caleb Boxx's Tips to Running A Successful YouTube Channel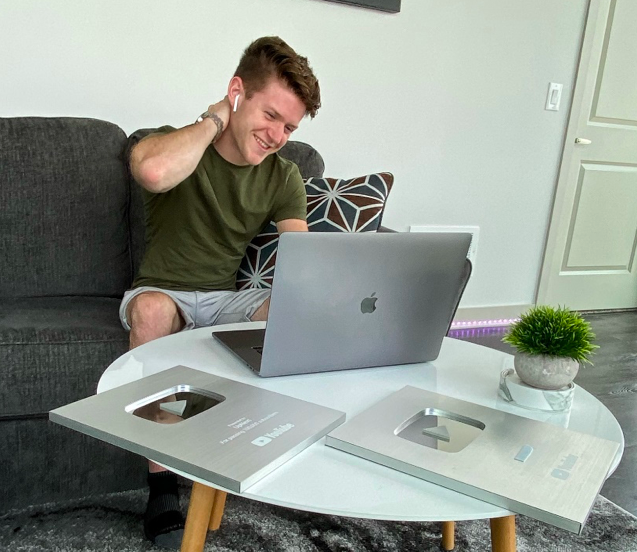 Caleb Boxx is one of YouTube's hottest content creators. He has built several YouTube channels that accumulates to over 3 million subscribers and 400 million views. He has also worked with some of the biggest YouTube stars and personalities like Preston who has over 10 million subscribers and many more YouTubers with millions of subscribers.
He has been able to amass such a large audience with accomplishments across multiple channels. His formula for success…
YouTube Automation
Caleb has invested a lot of money and time in taking advantage of automation. This allows content creators to automate their channels for increased consistency in posting viral-quality  content without actually needing to create it themselves.
It is a true game changer. "YouTube Automation in short is where the "CEO" of the YouTube channel (me for example) hires other freelancers and content creators to create content for the channel with a flat rate payment that's cheaper than the tradition route of hiring employees," says Caleb about what exactly it means to automate content. Caleb likens the process to outsourcing and automating the process of making YouTube videos so that the "CEO" can still benefit from YouTube revenue without being the actual content creator. The process can be likened to ghost writing or white-label services.
Tunnel Focusing
Given the demand of various YouTube content, creators run the risk of trying to build too many businesses at once. For example, if Content Creator A begins a channel on video games it would be detrimental to then begin posting content on fashion. The identity of the channel is now compromised for having no relation to the content being posted in the first place.
"Tunnel focusing is important if you want fast success," says Caleb. "People normally build several businesses at once instead of nailing one down first. This will slow the process down for success." Basically put, "tunnel focusing on one business and trying to master it is key to getting quicker results."
Networking
Just as meeting new contacts is important in traditional business dealings so is expanding the network as a YouTube content creator. Being in a YouTube business requires you to sometimes network and meet several new people. In Caleb's case, meeting new people was the catalyst to launching his own YouTube career. As explained in his "My Life Story" YouTube video, Caleb donated the last of his money to a creator doing a live stream. It was at that moment that Caleb gained a contact allowing him to edit videos thus opening the door to being a full-time creator himself.
Given these tips to start with, Caleb was also asked about his biggest challenge with utilizing automation for the first time. "A big challenge I faced was risking my money to pay a team to help me build the business. Outsourcing and hiring people can be stressful and scary because you don't know if that money will come back. But surprisingly, if you have at least four months of savings for a team, it typically pays off.
Check out Caleb Boxx's YouTube channel by clicking here.
His Instagram can be found at https://www.instagram.com/calebboxx.
Caleb also offers his YouTube Automation classes at https://courses.automateyt.com/.   
Fitness Dating Brand, FITFCK, Expand Into Influencer Management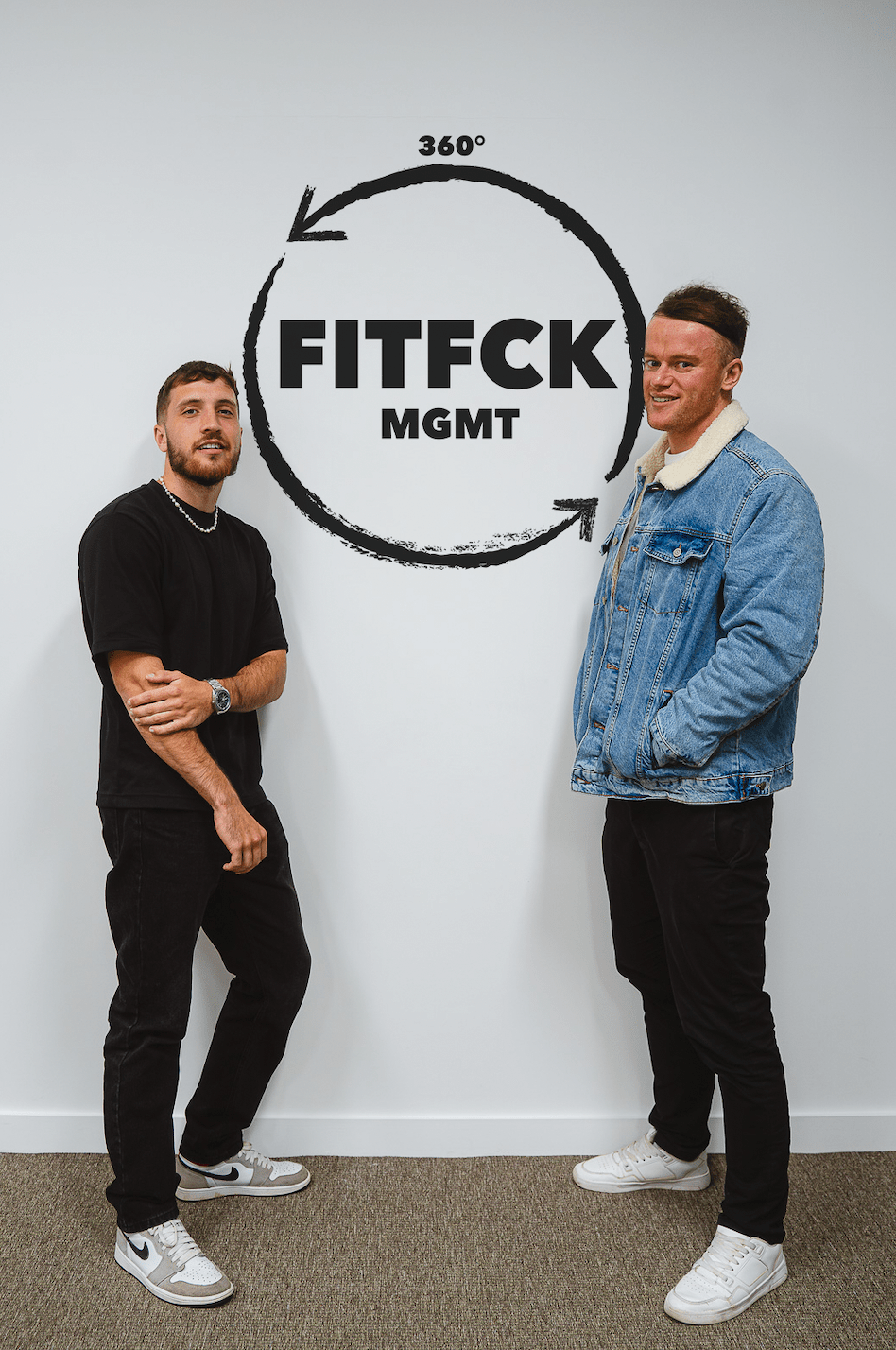 Fitness dating brand, FITFCK, recently announced the launch of their management company "FITFCK MGMT". The company, which recently announced the launch of its £5m A Round investment raise is looking to expand on their brand growth by offering content creators of all niches and brands a full 360 lifestyle management service.
Rebranded in March 2022, the recently featured BBC News company has emerged as the leading brand for gym goers that are looking to make new connections – whether through IRL fitness dating events or online dating experiences. To accompany its strong digital product suite, FITFCK is now developing a series of consumer products to further enhance their brand power, with the most recent being a holistic management company for content creators and brands.
FITFCK Founder and UK Government Enterprise Advisor, Jamie says: "Having worked closely with content creators for the last eighteen months since our relaunch, this addition made nothing but complete sense to me. As a management service, you should be looking at improving all angles of your clients life – not just quick brand deals for a few quid. We are looking to offer a 360 lifestyle approach where we assist our clients with everything from their income, branding, business advisory, PR, legalities and more – all under the FITFCK brand umbrella."
To continue its ruthless chase of becoming the largest omni-channel community for dating, relationships, casual meets and friendships, FITFCK will be looking to embed the management service into members of their ever growing community which already includes a number of high profile content creators.
The first creator to be signed under the label is Santino Valentino, a fitness content creator boasting over 70,000 followers across platforms. Valentino states; "I have known Jamie for a few months now and have felt nothing but constant support from himself and the rest of the FITFCK team. Having seen where they have taken the brand in such a short space of time, I am hoping they can do the same for me. I am really looking forward to seeing where we can take this whilst learning under Jamie and Callum simultaneously"
FITFCK MGMT athlete manager Callum Roberts added: "At the core of every FITFCK movement is the care we have for our community. This ethos is something that we will be looking to reflect in the management company. Hyper-focused care for our clients where they know they feel valued and at ease with us. We are not looking to just improve our client's income, we are looking to improve their lifestyle"
If you are looking to work with FITFCK MGMT, you can contact the team at support@fitfck.co.uk for more information.