Social Media Marketing Leader Caleb Boxx's Tips to Running A Successful YouTube Channel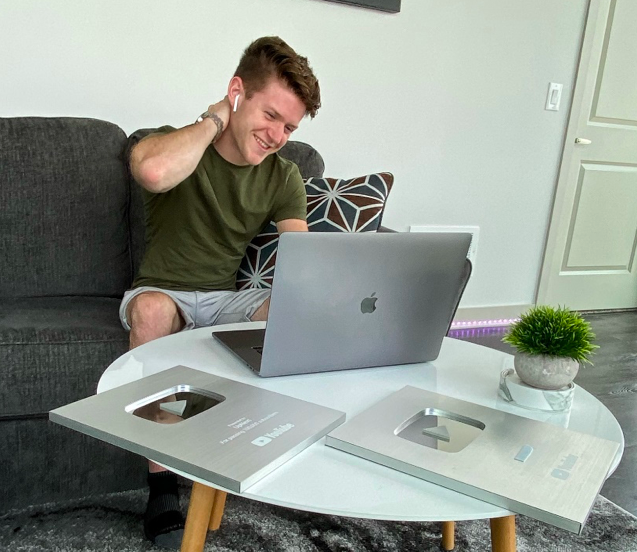 Caleb Boxx is one of YouTube's hottest content creators. He has built several YouTube channels that accumulates to over 3 million subscribers and 400 million views. He has also worked with some of the biggest YouTube stars and personalities like Preston who has over 10 million subscribers and many more YouTubers with millions of subscribers.
He has been able to amass such a large audience with accomplishments across multiple channels. His formula for success…
YouTube Automation
Caleb has invested a lot of money and time in taking advantage of automation. This allows content creators to automate their channels for increased consistency in posting viral-quality  content without actually needing to create it themselves.
It is a true game changer. "YouTube Automation in short is where the "CEO" of the YouTube channel (me for example) hires other freelancers and content creators to create content for the channel with a flat rate payment that's cheaper than the tradition route of hiring employees," says Caleb about what exactly it means to automate content. Caleb likens the process to outsourcing and automating the process of making YouTube videos so that the "CEO" can still benefit from YouTube revenue without being the actual content creator. The process can be likened to ghost writing or white-label services.
Tunnel Focusing
Given the demand of various YouTube content, creators run the risk of trying to build too many businesses at once. For example, if Content Creator A begins a channel on video games it would be detrimental to then begin posting content on fashion. The identity of the channel is now compromised for having no relation to the content being posted in the first place.
"Tunnel focusing is important if you want fast success," says Caleb. "People normally build several businesses at once instead of nailing one down first. This will slow the process down for success." Basically put, "tunnel focusing on one business and trying to master it is key to getting quicker results."
Networking
Just as meeting new contacts is important in traditional business dealings so is expanding the network as a YouTube content creator. Being in a YouTube business requires you to sometimes network and meet several new people. In Caleb's case, meeting new people was the catalyst to launching his own YouTube career. As explained in his "My Life Story" YouTube video, Caleb donated the last of his money to a creator doing a live stream. It was at that moment that Caleb gained a contact allowing him to edit videos thus opening the door to being a full-time creator himself.
Given these tips to start with, Caleb was also asked about his biggest challenge with utilizing automation for the first time. "A big challenge I faced was risking my money to pay a team to help me build the business. Outsourcing and hiring people can be stressful and scary because you don't know if that money will come back. But surprisingly, if you have at least four months of savings for a team, it typically pays off.
Check out Caleb Boxx's YouTube channel by clicking here.
His Instagram can be found at https://www.instagram.com/calebboxx.
Caleb also offers his YouTube Automation classes at https://courses.automateyt.com/.   
Ecommerce guru Ludovico Apollonio Talks on Ways To Overcome Stress as an Entrepreneur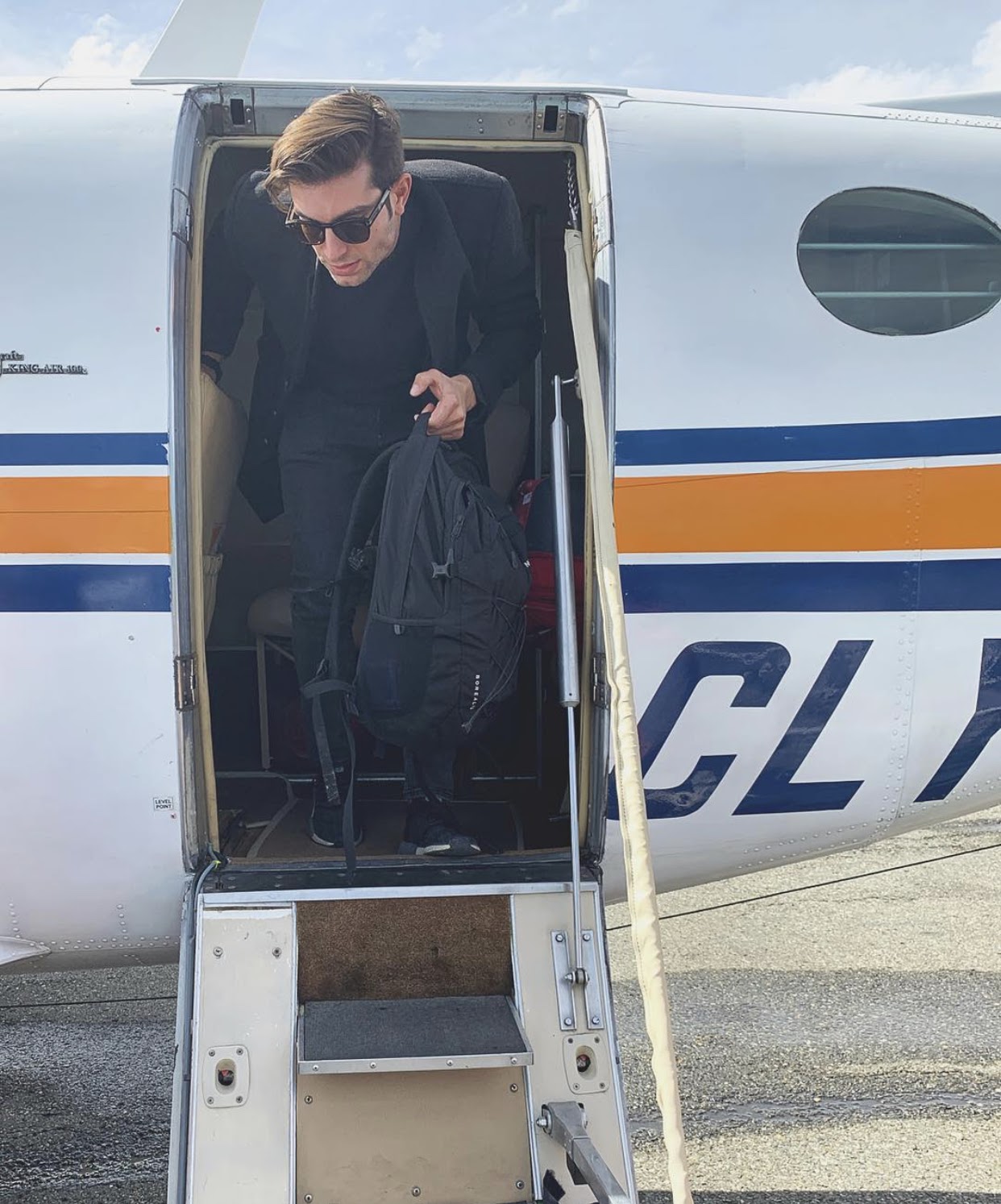 Ludovico Apollonio is a digital marketing genius. He is well known for his advanced digital marketing and sale techniques which have been proven to help brands grow and become more profitable. 
Just like every other individual, Ludovico had his share of roadblocks on his road to success. Being a millionaire at age 29, he has had to overcome a lot of stress and anxiety to achieve the success that he has today.
The life of an entrepreneur can be so stressful and overwhelming. There are times when you go through rigorous negotiations just to get a deal signed. All this makes you wonder if it is worth it. Little wonder a lot of entrepreneurs quit their startups due to being unable to take the pressure. When the mind starts to burnout from mental exhaustion, it causes the body to experience physical exhaustion. That's when the constant pressure finally catches up with you. 
Take it one step at a time 
Learning how to manage your stress takes a lot of practice, but you can and need to find a way to handle it as an entrepreneur. To Ludovico, focusing on his obstacles one at a time and addressing the most pressing problem first was how he taught himself to deal with stressful situations and not let them limit his capacity for greatness.
A lot of people focus on too many of their problems at once, which is why they get stressed out so much.  It is better to focus on one thing at a time. Enjoy it, and take the most pleasant memories of it into the next experience. If things get too overwhelming in your life, Bachr recommends taking a break from your troubles by engaging in something relaxing or satisfying. 
"For me, I like to travel, meditate, and exercise as a way to escape my stress for a while. You'd be amazed at how much better you will feel afterward," says Bachr.
Stay Focused and Dedicated
The road to success involves working through each step to arrive at the next one, with each step motivating and inspiring you to press on without fail. All successful entrepreneurs have dealt with obstacles before. It is the way you get around those obstacles that will determine your level of success.
Ludovico would never have been successful if he wasn't determined and dedicated. He was passionate about his career and gave all his best shot to become a  successful digital marketer today.
The majority of the important things on earth have been accomplished by individuals who kept on trying and stayed dedicated because nobody else would have done it for them. Ludovico offers the following advice on how to keep focus.
"No matter how tough things get, do not give up on your goals. If you have to find a mentor who can guide you through times of difficulty and uncertainty, then do it."
How Ludovico climbed the ranks to achieve the monumental success he has today?
Today, Ludovico has started numerous successful businesses both online and offline and he started his marketing and consulting agency that teaches other entrepreneurs the skills they need to succeed.
The biggest takeaway I got from learning more about Ludovico Apollonio's story is to stop trading your time for money, learn how to make money online, and to surround yourself with the right mentors in life. Ludovico Apollonio's story is truly inspirational and he is definitely one of the top 30 under 30 entrepreneurs to watch out for in 2021.