Stay ahead of innovation: TAMGA services and technologies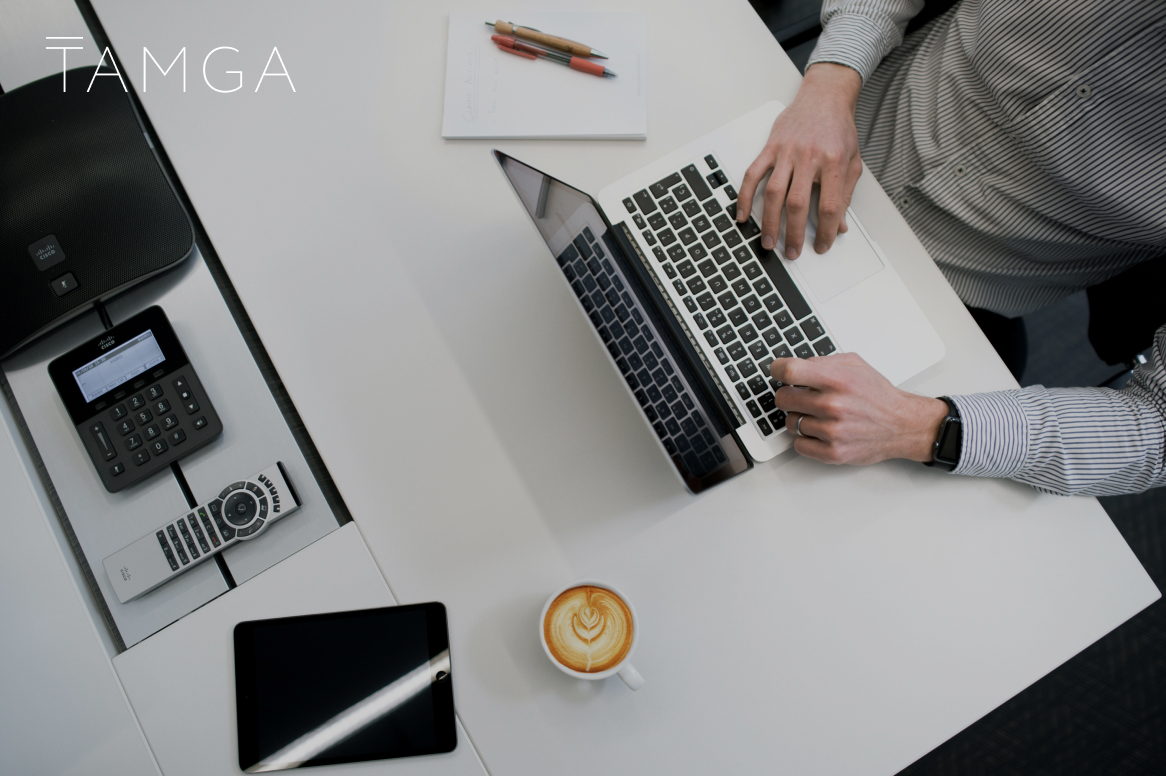 Over the past decade, digital technologies have significantly changed not only the landscape of the financial sector, but also everyone's experience. It's easy to assume that even more rapid development of the industry lies ahead. What to expect from the FinTech of the future and what technologies will drive the financial services market in the coming years, read in today's article.
Biometric identification  
Biometric identification technologies have long been an important part of IT solutions and a handy tool for a wide range of tasks in many industries. Currently, the global market for biometric systems actively uses technologies based on the recognition of fingerprints, faces, irises, voice, vein pattern, hand geometry and even DNA. 
At the same time, according to FindBiometrics' forecasts, the market for biometric identification systems will grow most actively in the commercial segment over the next 5-7 years, particularly in the financial industry, where biometric payments have already become common practice.
For example, in addition to classic fingerprint identification, the financial market is actively testing voice recognition systems. The online lending service Szybka Gotówka has not only introduced biometric identification of customers based on their faces, but also uses scoring based on customer behavior.
Big data
One of the important consequences of the era of total digitization is the digital footprint that almost all our activities leave on the network. As a consequence, the amount of information and data is growing exponentially, and processing them "classically" is becoming impossible. At this "stage", Big Data technologies enter, which are able to handle the analysis of data arrays that are not susceptible to the methods of traditional analytics.
Basically, Big Data is a technology that allows processing and analysis of large amounts of different sets of information, both structured and unstructured. Artificial intelligence (AI) and machine learning algorithms are used for such analysis. One of the clearest examples of Big Data analysis in literally minutes is modern scoring. The Szybka Gotówka scoring system developed by TAMGA, based on Big Data and machine learning algorithms, analyzes a potential customer using more than 1,500 different parameters in a matter of minutes. In addition to credit history, data for the score is taken from social media, marketing channels and other public sources.
Big Data technology allows the system to process the massive amounts of data it receives in seconds. Machine learning, meanwhile, allows the scoring system to continuously improve, constantly improving the accuracy of a customer's credit score.
Open Banking
It will not be an exaggeration to say that the historic regulation, which created the possibility for third parties to access a user's banking data with their consent and became mandatory for European banks with the coming into force of the EU's PSD2 (Payment Services 2) directive in 2016, ushered in a new financial era – the era of Open Banking. 
As a result of the directive's coming into force, banks, along with other market participants, now have the ability to provide access to their infrastructure through APIs (Application Programming Interfaces) to third parties such as FinTech companies, marketplaces, e-commerce or IT companies. In general, Open Banking will be trendy in the coming years, not only in the IT and financial segments, but in any business where quick funds turnover is important. However, it is traditionally the financial industry that is driving the spread of Open Banking. 
For example, TAMGA's online verification and transaction analysis service Wurmie uses a two-factor authentication method: API keys and IP whitelist in the process of user identification and credit risk analysis.
Baas
Another progressive technology that has had the greatest impact on user experience is BaaS (Banking as a Service). In practice, BaaS is the provision of banking services through third parties. Through APIs, companies outside the financial industry gain access to the financial infrastructure owned by banks, or FinTech, and provide services based on it. What this means for end users is that now you don't have to switch between applications, but can meet all your financial needs in one comprehensive solution. A great example of the use of BaaS technology in practice is the online lending service Szybka Gotówka, which makes it possible not only to take out a microloan in a few minutes, but also, through API integration with third-party payment systems, to pay utilities directly in the application.
The technologies and services listed above are by no means a complete list of modern innovations. However, they are the foundation on which FinTech products of the near future will be built.
Vanex Group's Superior Exchange Rates Surpass Traditional Banks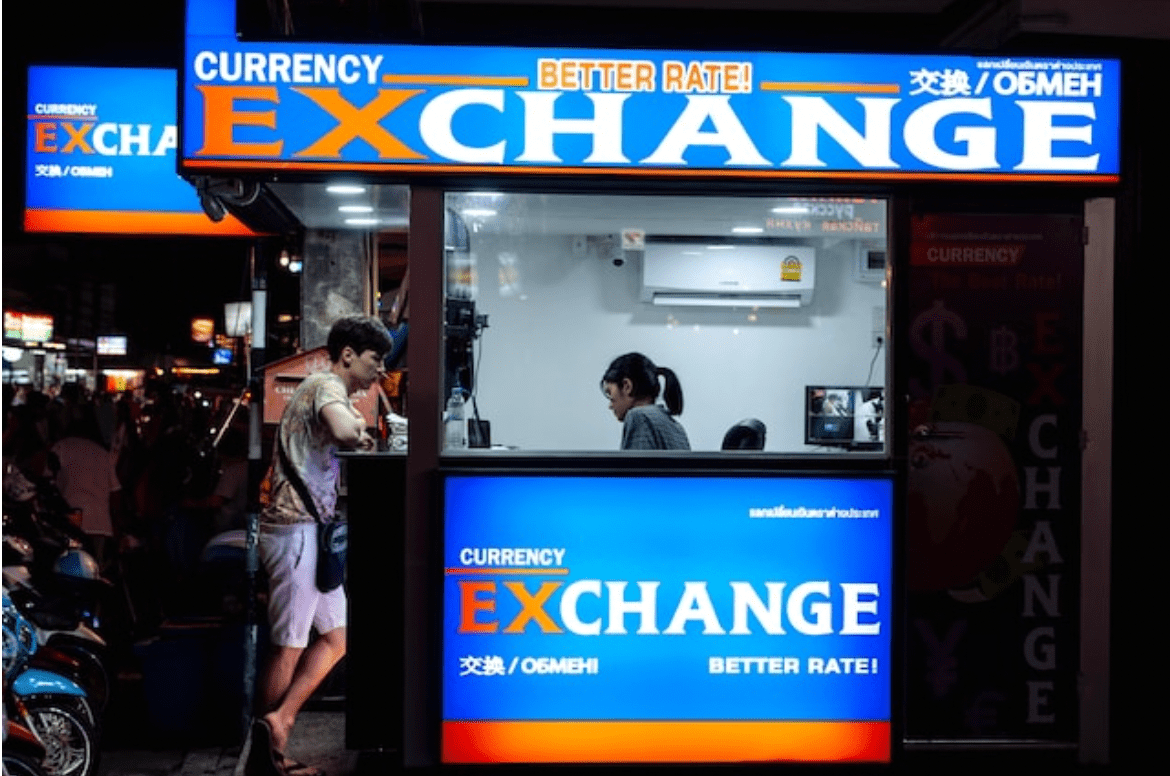 Acquiring the highest possible rates for foreign exchange is a top priority for both people and organizations. Traditional banks are no longer the only choice for currency conversion as the financial landscape changes. Enter Vanex Group, a pioneer in the money service sector that offers exchange rates that surpass traditional banks and many services that have revolutionized the industry.
Vanex Group has quickly become the go-to option for individuals looking for the best exchange rates thanks to its track record and dedication to customer satisfaction. Vanex Group, Western Canada's top private foreign exchange firm, has challenged the status quo by providing better ways to exchange currencies than the conventional banking route.
Traditional banks sometimes burden customers with unfavorable rates and hidden fees, but Vanex Group stands out for its dedication to openness. Every financial transaction is a step toward maximizing value thanks to the company's favorable and competitive exchange rates, well-known for saving clients thousands of dollars annually. Individuals and companies may feel secure knowing their hard-earned money is being exchanged at rates that put their financial well-being first by choosing Vanex Group.
The proficiency of Vanex Group in the foreign exchange market is the foundation for its commitment to offering better rates. The organization navigates the complexities of conversion rates to give customers a clear advantage. It is supported by a team of financial specialists with an in-depth understanding of international currencies. By ensuring that currency swaps are carried out at the most advantageous times, this economic prowess translates into real advantages for clients, further increasing the value of their transactions.
The variety of services offered by Vanex Group offers unmatched ease and competitive exchange rates. The organization makes it easy for people and businesses to conduct worldwide commerce by emphasizing rapid, secure, and safe money transfers. Vanex Group's customer-centric strategy guarantees that the procedure is quick, dependable, and stress-free, whether shipping money across continents or enabling currency transactions related to travel.
Vanex Group's dedication to innovation is another noteworthy aspect of its products and services. The company's user-friendly mobile application and internet platform give customers the power to track real-time pricing and start transactions whenever convenient. The way currency exchange is done has been revolutionized by this technological integration, which saves time and encourages a more knowledgeable and empowered clientele.
The commitment of Vanex Group to offering lower prices extends beyond specific customers. The organization advances its competitive advantages to corporate partners looking to maximize their international trade initiatives with wholesale currency solutions designed for businesses. Vanex Group helps to improve profit margins and facilitate strategic expansion by enabling firms to buy or sell significant volumes of foreign currency at wholesale prices.
In conclusion, Vanex Group's innovative strategy for offering exchange rates surpassing conventional banks is a game-changer for both consumers and companies. The business provides a more beneficial route for currency exchange by adhering to transparency standards, having a thorough understanding of finance, and using cutting-edge technology, ensuring each transaction is a step toward financial empowerment and success. Vanex Group is a leader in the field of foreign exchange for individuals looking to get the most out of their currency exchanges and optimize value.